Floridian Community Bank provides banking products and services for professionals, individuals and businesses. The bank was founded in 2003, is headquartered in Davie, Florida and operates as a subsidiary of Floridian Community Holdings, Inc.
Routing Number: 066016766
Swift Code: See Details
Telephone Number: 954-434-8050
Founded: 2003 (15 years ago)
Bank's Rating:
Floridian Community Bank is one of the many banks that have embraced technology and is now working to give their customers a good banking experience through its coveted online banking services. Customers who are interested can sign up to enjoy the convenience that comes with the services. In this post, we will quickly show you how to login, change password and also the registration process.
How to login
The bank's online login process is basically one of the simple, just like most online accounts. This is designed to make it easy for the customers to access their account. Here are quick steps:
Step 1-Click http://www.floridiancommunitybank.com/ or simply copy and paste the link in your web browser
Step 2-Click "online banking"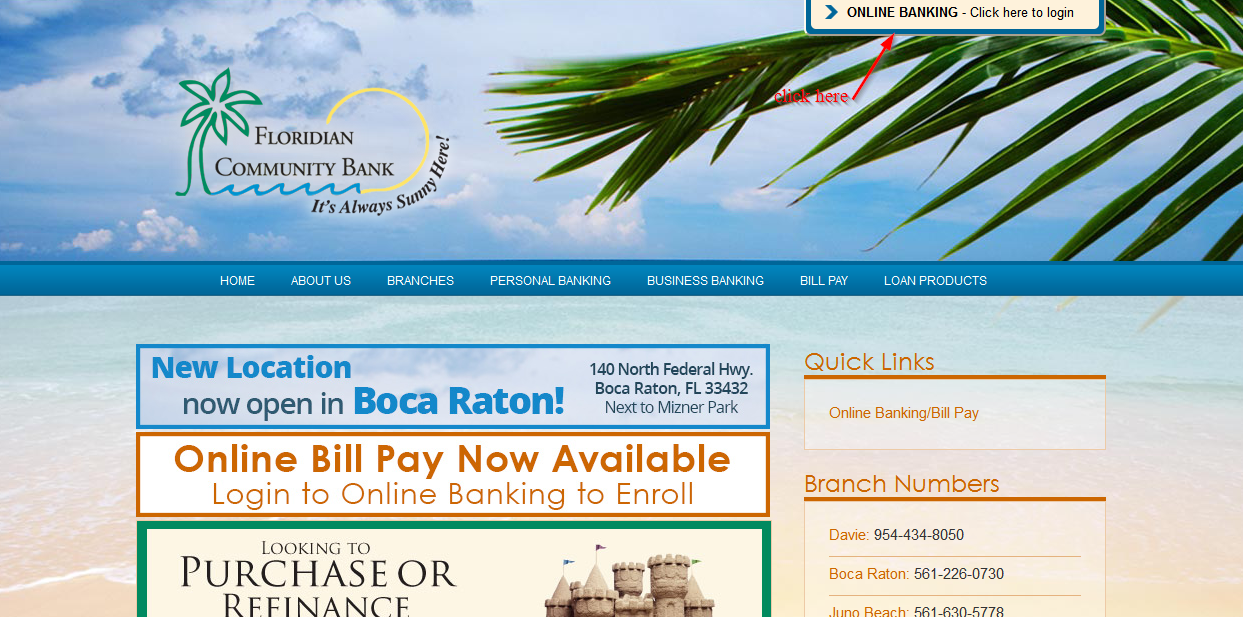 Step 3-Key in your user ID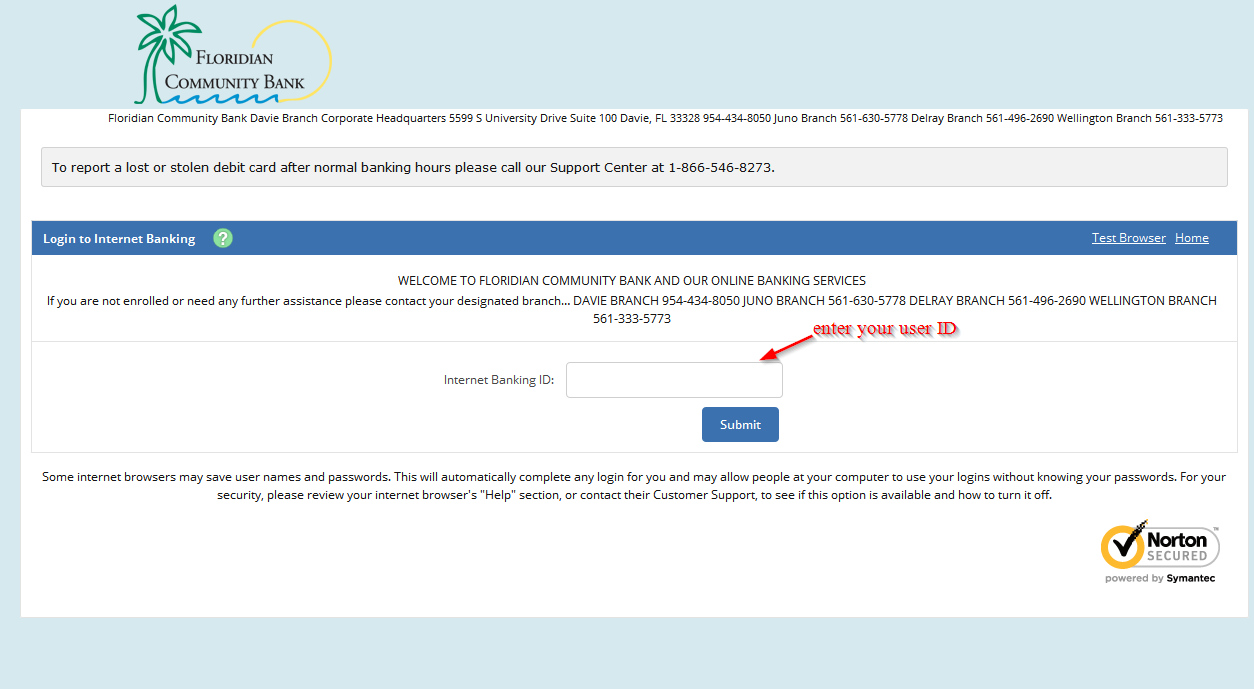 Step 3-And then your password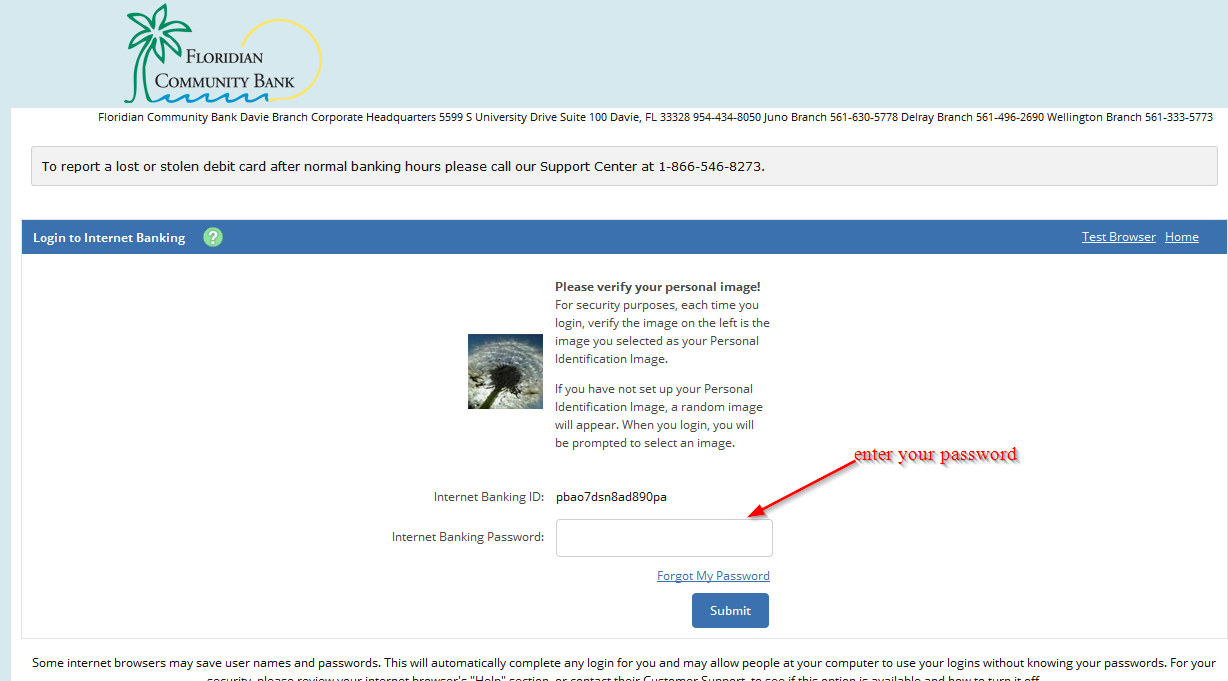 How to reset your password
The password changing process is one of the simplest and easiest since the bank has a website with an easy to use interface designed to give customers an easy time. Follow these steps to change your password:
Step 1-Follow step two and three shown above
Step 2– Then click "forgot my password"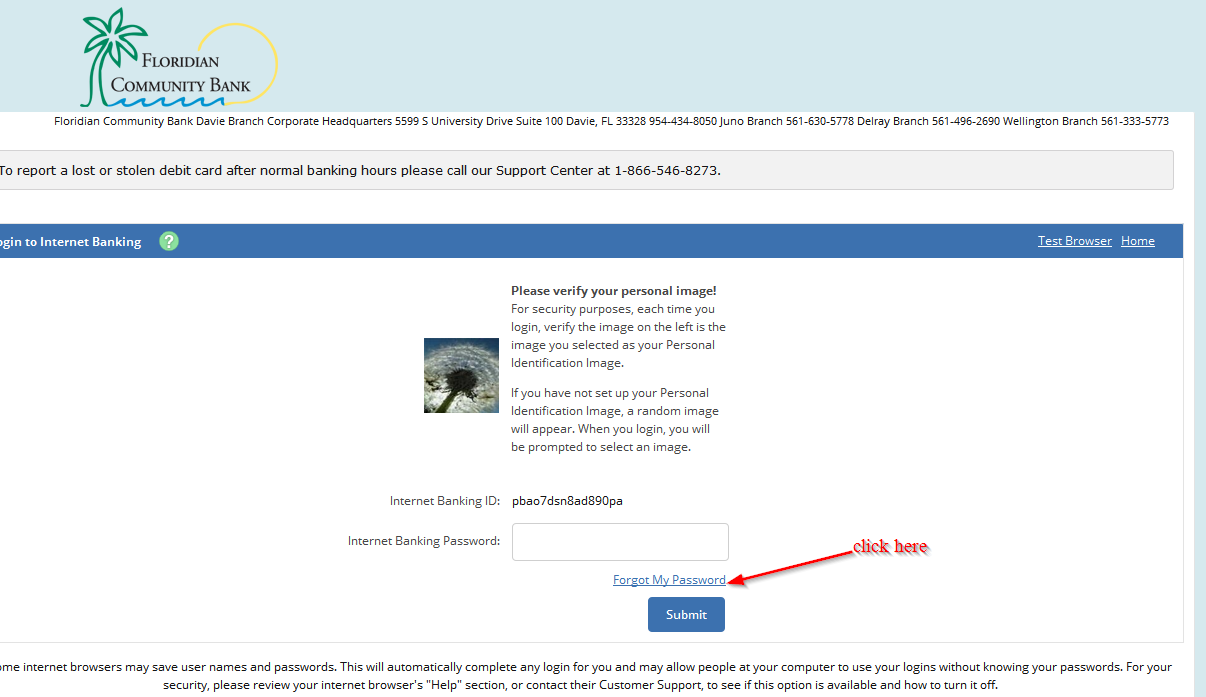 Step 3-Enter your internet banking ID, email address and the email subject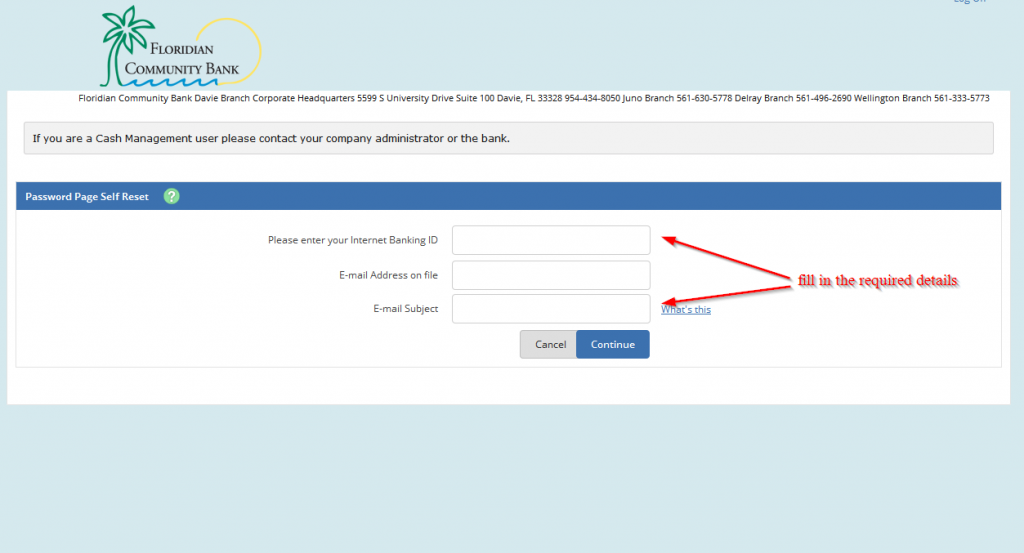 By completing the steps, you will have requested a new password
How to enroll
The bank has made the enrollment process simple and straightforward for customers who have an account and are banking with the American bank. The bank believes in giving their customers the best banking experience and this is evident from the commitment they have shown in provide a safe and secure platform where customers can login and manage their account online. To sign up for these online banking services, customers are required to contact the bank so that they can help them with registration
Manage your Floridian Community Bank account online
Once you have signed up, you will be free to use the account at anytime. You will be able to do this:
Make a payment
Send money
Find and ATM or the nearest branch
Customer support
---