Arbor Bank provides banking services to farmers, individuals communities, families and businesses in Western Iowa and Eastern Nebraska. The bank was founded in 1865 and is headquartered in Nebraska City, Nebraska. The bank operates as a subsidiary of Oakland Financial Services, Inc.
Website: http://www.arborbanking.com/
Routing Number: 104900527
Swift Code: See Details
Telephone Number: 888-482-4448
Founded: 1865 (158 years ago)
Bank's Rating:
Arbor Bank continues to provide its customers with reliable internet banking services through its website. With just a few clicks, users can pay bills, check account balance, find a nearby ATM or branch and so much more. This guide will take you through quick steps that will make it easy for you to login, reset password and also sign up.
How to login
You will need to login into your online account every time you need to access the banking and financial services via the internet. The following steps should help you to login into your account:
Step 1-Open http://www.arborbanking.com/
Step 2-Enter your access ID and password and then press login to proceed with the logging in process
How to reset your password
The bank has made the process of changing password simple for customers to reset their passwords anytime they choose to. This is a quite simple process that should take much time. Here are the simple steps to follow:
Step 1-Find the forgot password link just below the login section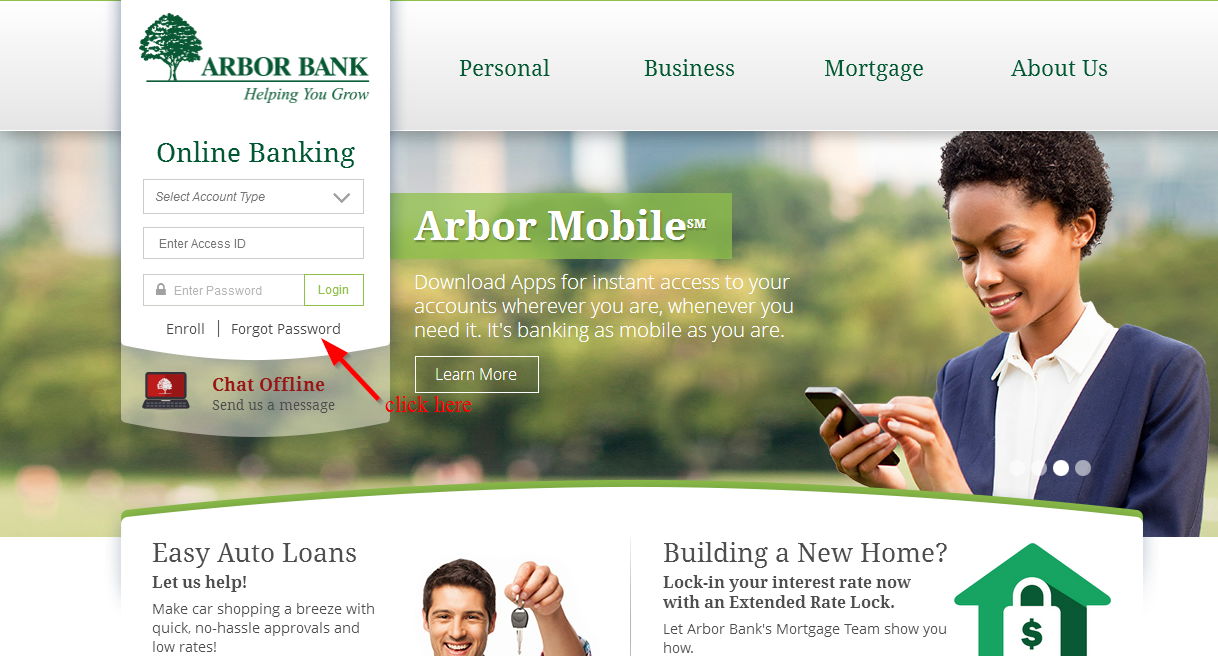 Step 2-Provide your username, the last four digits of your social security number and email address and then press begin password reset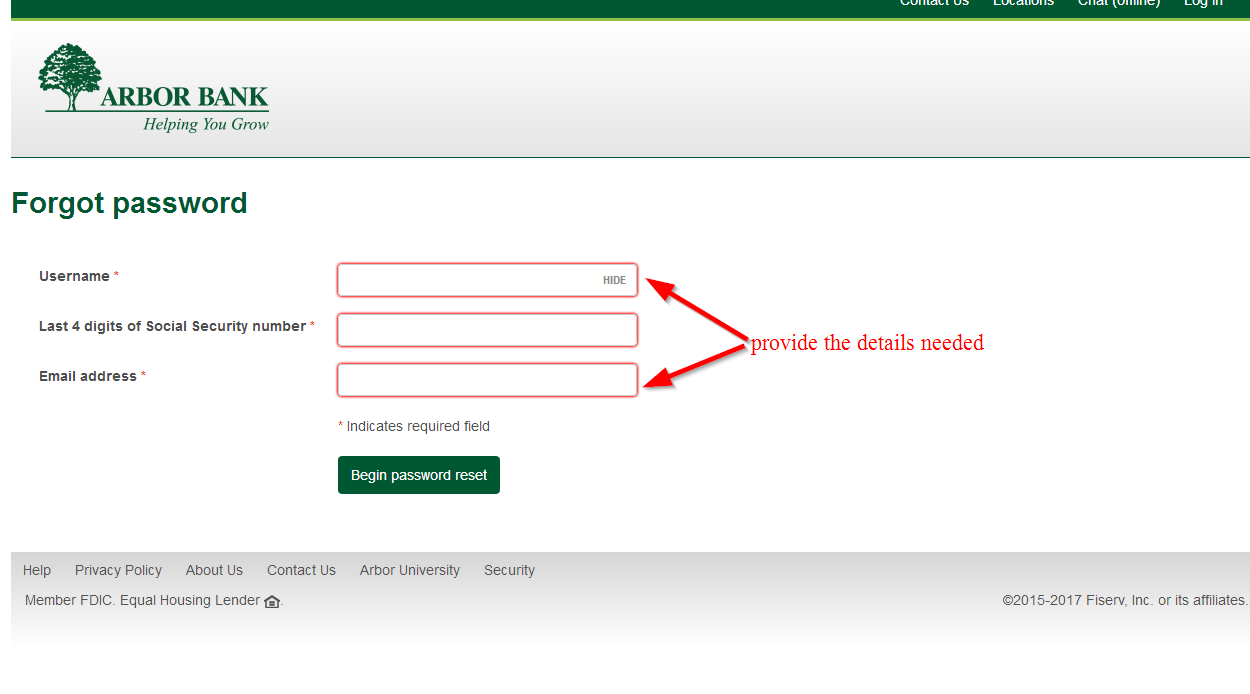 It is crucial that you choose a stronger password for security reasons
How to enroll
To enroll, you will have to provide a few details that will help the bank to identify you as one of an account holder. When you register, you will have full access to the banking and financial services offered. The following steps will help you to enroll:
Step 1-Find the enroll link just below the login section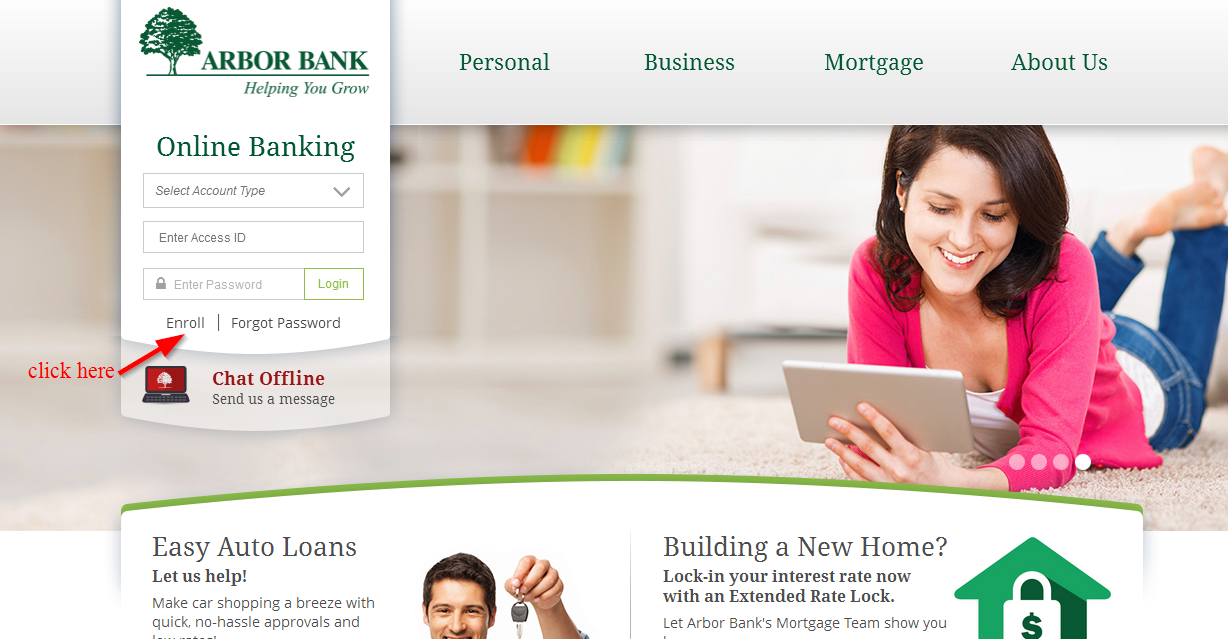 Step 2-Choose your type of account. Enter your social security number, account number, PIN, email address, date of birth and click enroll to complete the process of registration
 Manage your Arbor Bank account online
Transfer funds easily
Find the nearest branch or ATM
Chat with customer support
Deposit checks
View check images