Banesco USA offers banking services and products in South Florida. The bank was formerly known as BBU Bank and changed to its current name in June 2011. The bank was founded in 2005 and is headquartered in Coral Gables, Florida.
Website: https://banescousa.com/
Routing Number: 067015779
Swift Code: BBUBUS33XXX
Telephone Number: 1-888-228-1597
Founded: 2005 (18 years ago)
Bank's Rating:
Banesco USA has a convenient and safe way of banking and that's through its online banking website. Customers can make a payment; check their account balance, transfer funds and other services. This guide will be walking you through steps for easily signing in, changing password as well as signing up.
How to login
If you have registered already and you want to access the banking services, you will need to login by providing your login detail. All the necessary steps you need to follow have been covered here:
Step 1-Open https://banescousa.com/
Step 2-Place your mouse of Banesc Online and then click login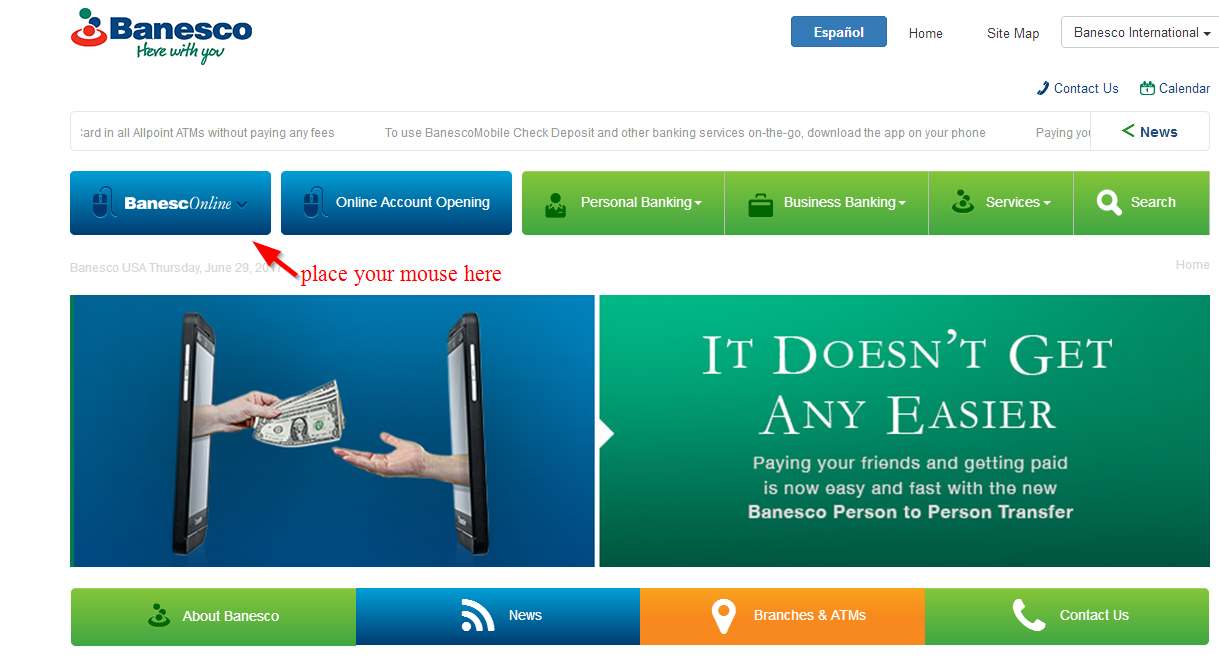 Step 3-Provide your access ID and passcode and then click login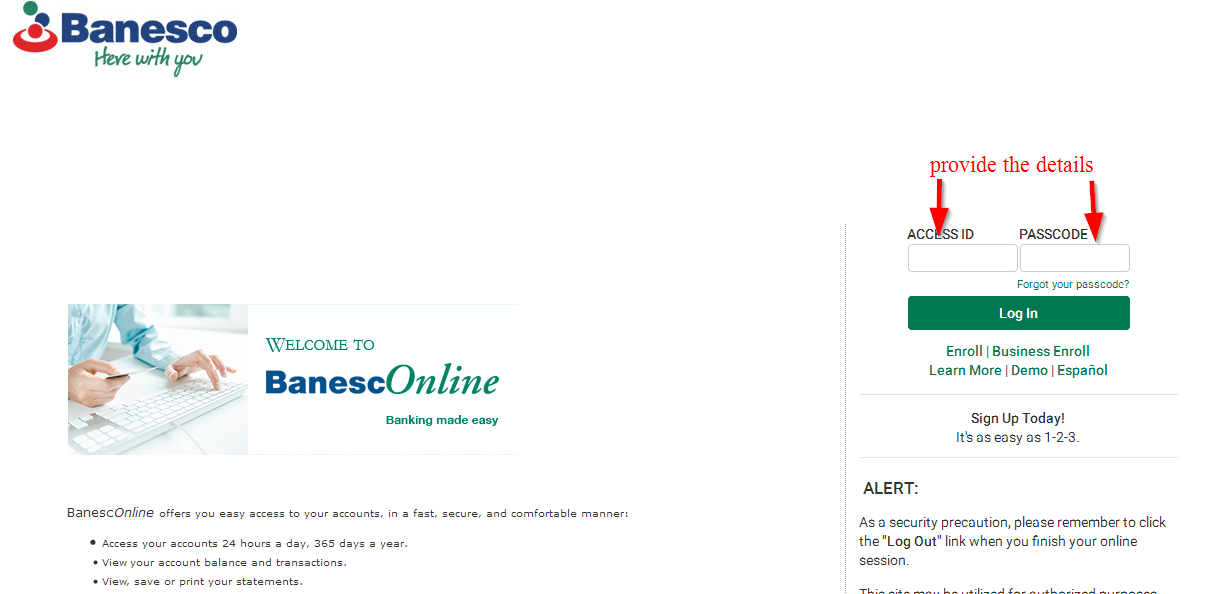 As long as the information you have provided here as logins is correct, you won't have any problems logging in
Forgot your password
If you want to change your password, it could be for security reasons or you can't remember your password, you will need to provide certain details in the password resetting process. Just follow the steps below:
Step 1-Follow step 2 above
Step 2-Press forgot your password?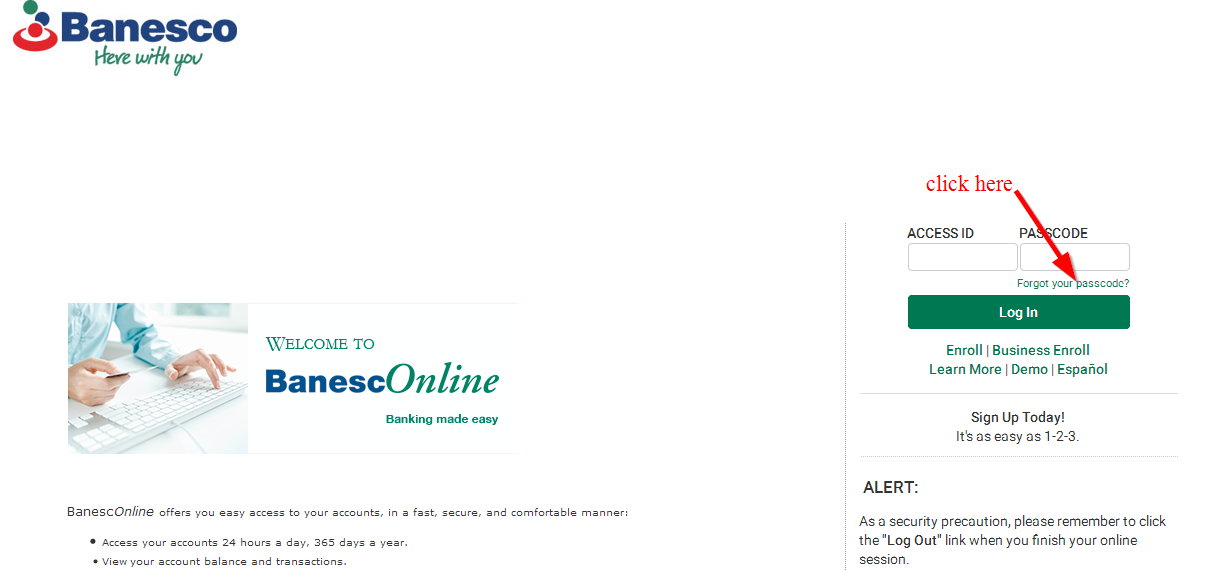 Step 3-Enter your access ID, account number and primary email address and click submit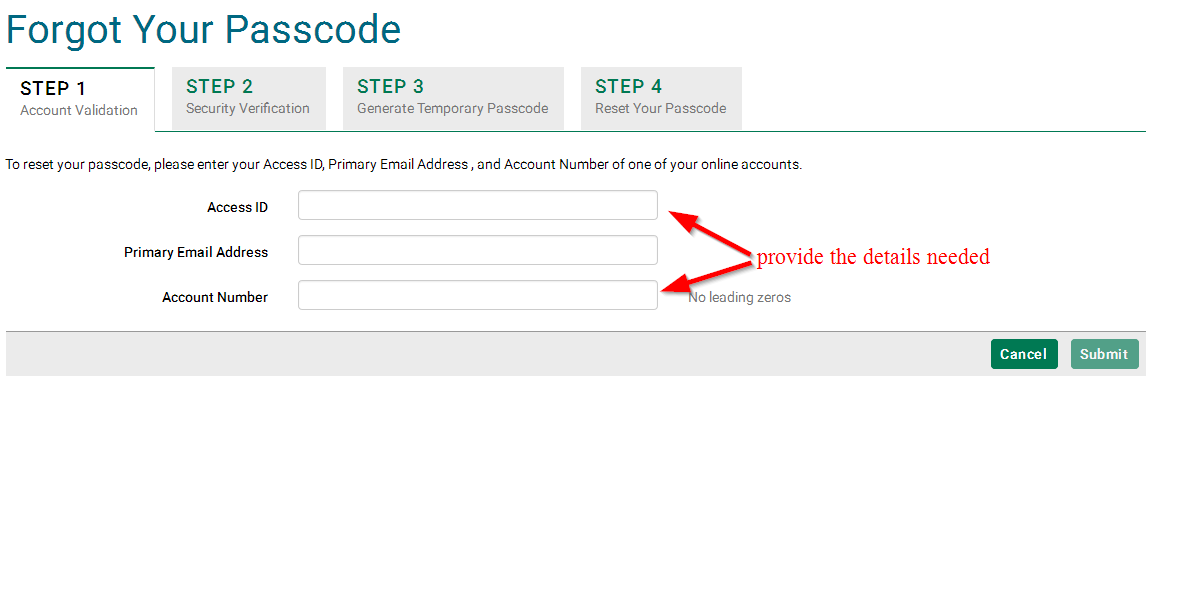 Complete steps 2, 3 and 4 in order complete the process the password changing process
How to enroll
The enrollment process is quite simple for customers who have already registered for the online banking services. When you enroll, there is just so much that you can do with your online account. The simple steps you need to follow have been covered here:
Step 1-Follow step 2 again
Step 2-Click enroll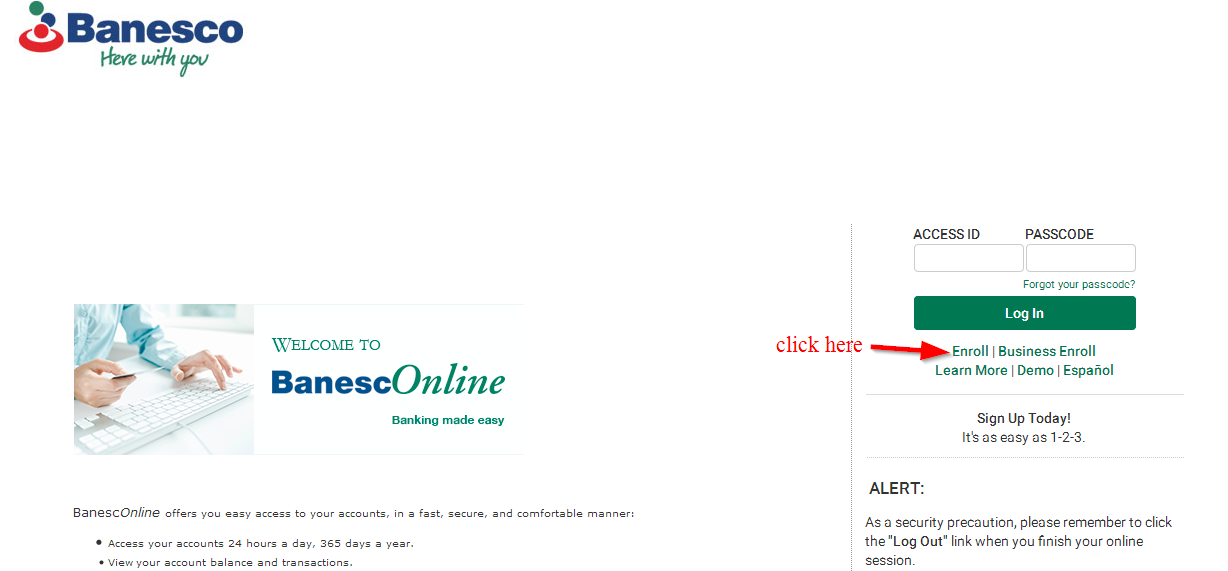 Step 3-Read the terms and conditions of using the services, check the small box, and then click I agree. Do the same for the next page.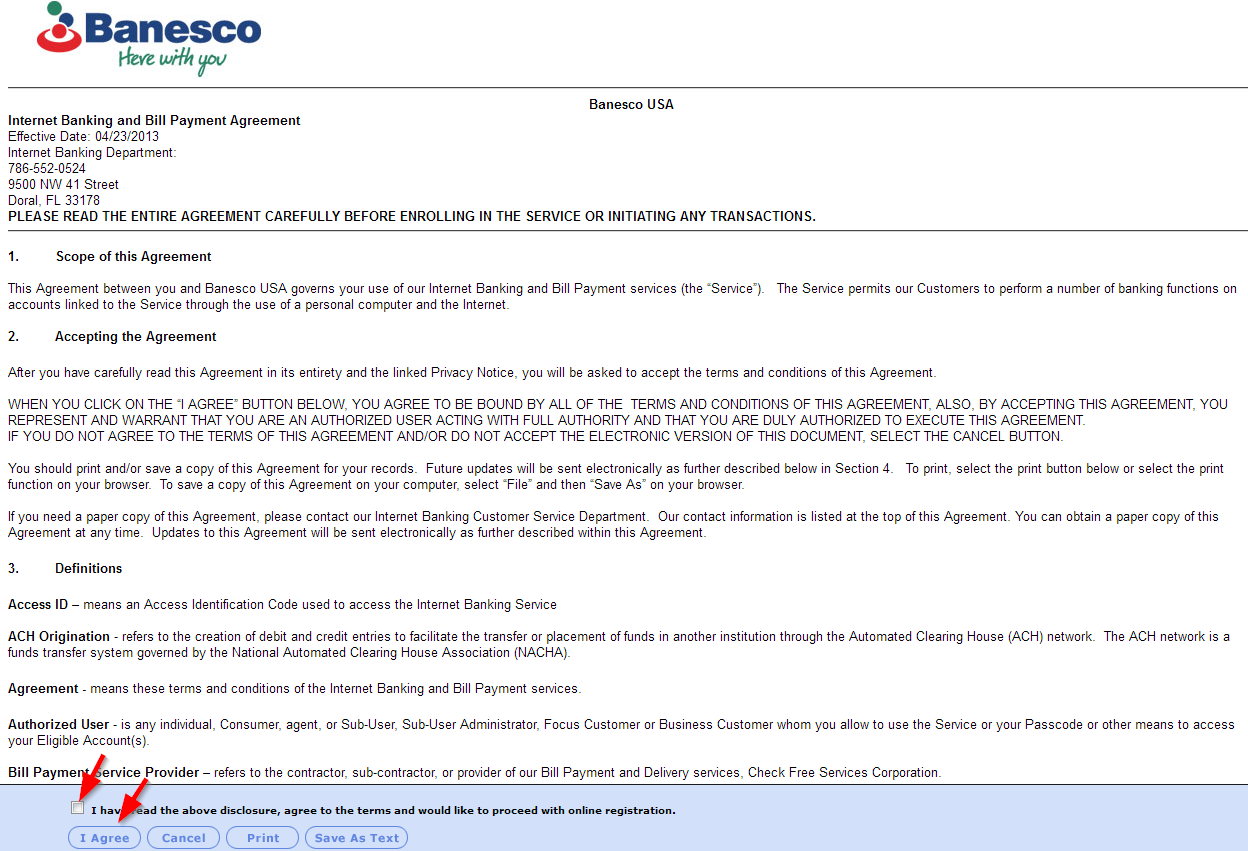 Step 4-Fill in all the information that is needed and then click continue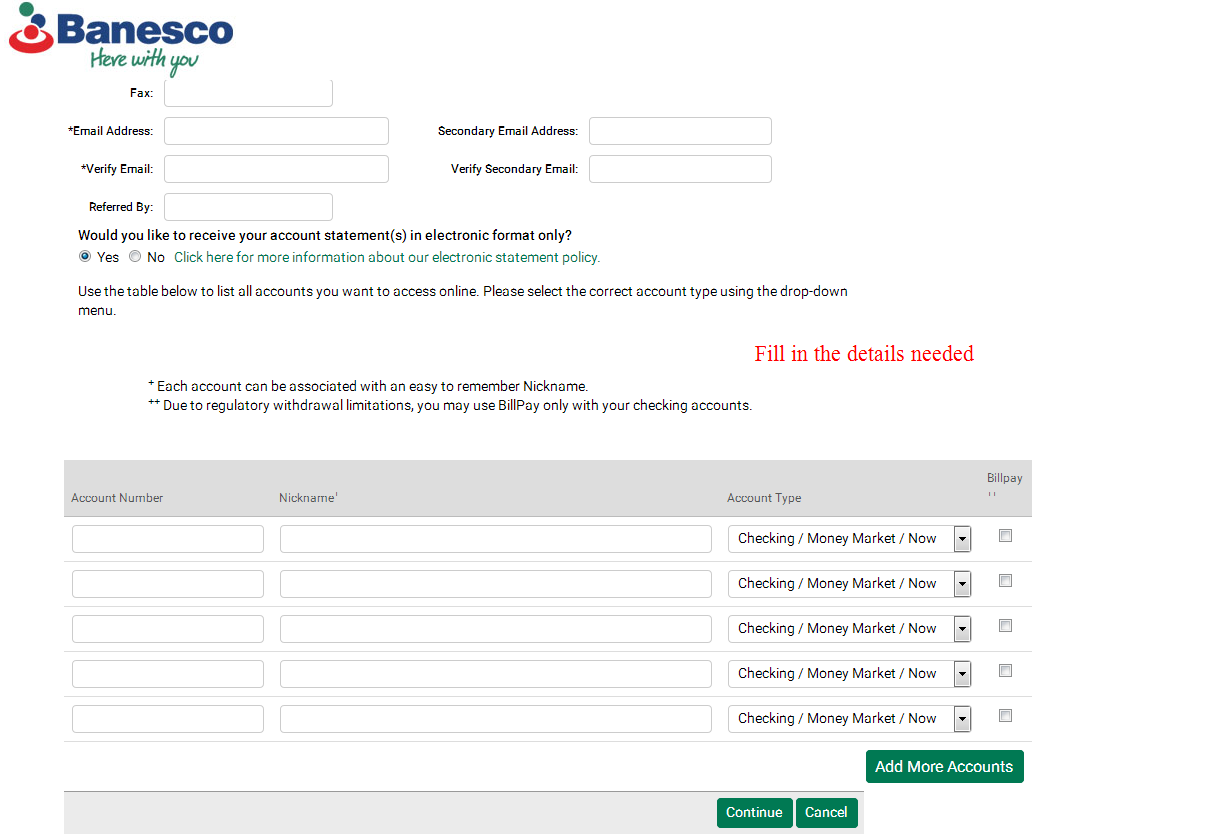 Manage Banesco USA account online
Transfer funds
Check account balance
Access customer support
View eStatement
---