Bremer Financial Corporation provides insurance, wealth management, trust and investment services. It is headquartered in Saint Paul, Minnesota and it operates as a subsidiary of Otto Bremer Foundation, Endowment Arm.
Website: https://www.bremer.com/
Routing Number: 096010415
Swift Code: See Details
Telephone Number: +1 651-734-4000
Founded: 1943 (80 years ago)
Bank's Rating:
Bremer Bank is one of the many banks that have made it possible for their customers to login into their online accounts and manage their bank accounts Through its online platform, customers can bank from anywhere around the world, conveniently making payments, transferring funds, finding the nearest ATM location etc. Here is a comprehensive guide on how you can login into your online account, change your password and enroll.
How to login
This is basically one of the simplest steps in the internet banking services offered by the bank. If you have downloaded an app on your mobile phone, you can login. Here are steps to help you access your online account:
Step 1-Open https://www.bremer.com/  in your web browser
Step 2-Click "login"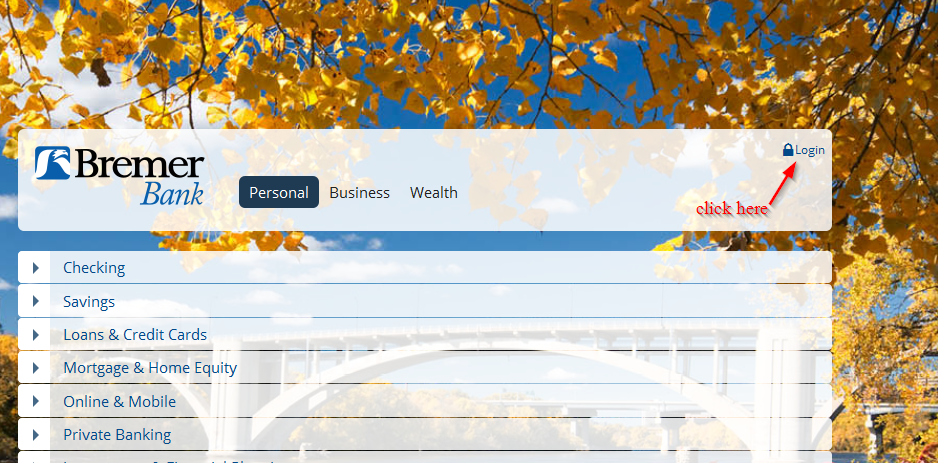 Step 3-Choose your account type and click "sign in." In this case, we will choose "personal banking"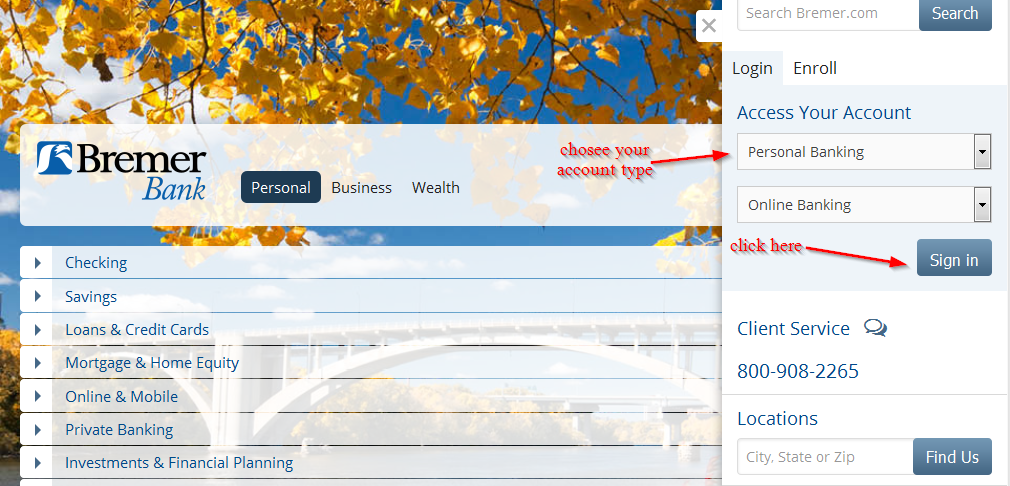 Step 4-Enter your user ID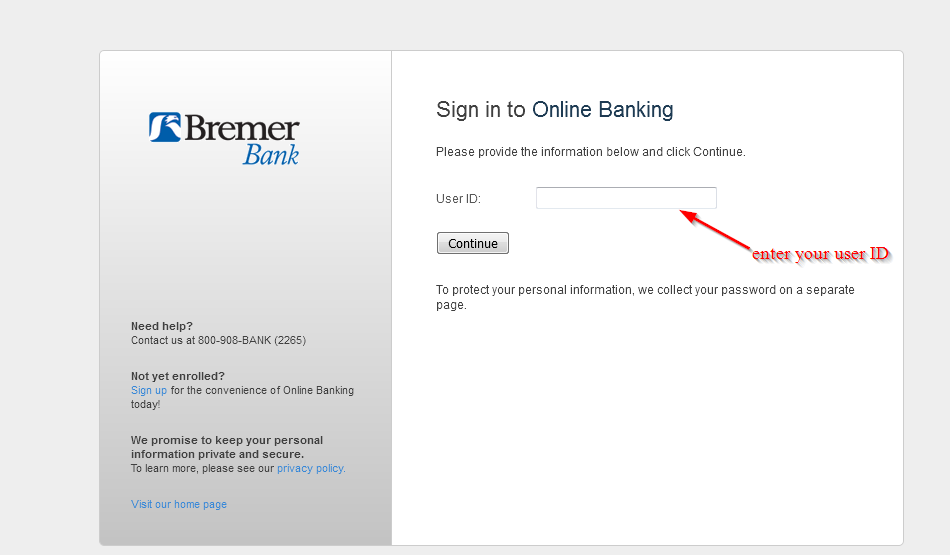 Step 5-Enter your password
How to reset your password
A valid password is required for you to access your online account. The process is pretty simple and allows customers to regain access to their online accounts in no time. Unlike other online accounts that allow users to reset their passwords directly, Bremer Bank requires that you use a valid user ID in order to be granted access to the password resetting page.
How to enroll
It only takes a few minutes to create an online account with Bremer Bank. You will need to provide a few details about your bank account. This is what verifies that you have an account with the bank and you are eligible to create an online account with the bank. Here are the steps you need to follow:
Step 1-Click "login"
Step 2-Click "enroll"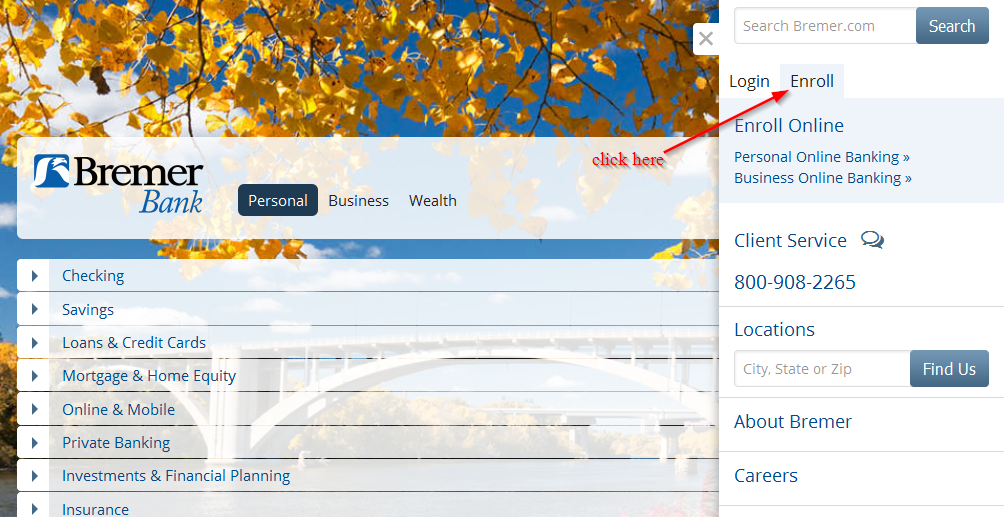 Step 3-Choose your account type, whether personal online banking or business online banking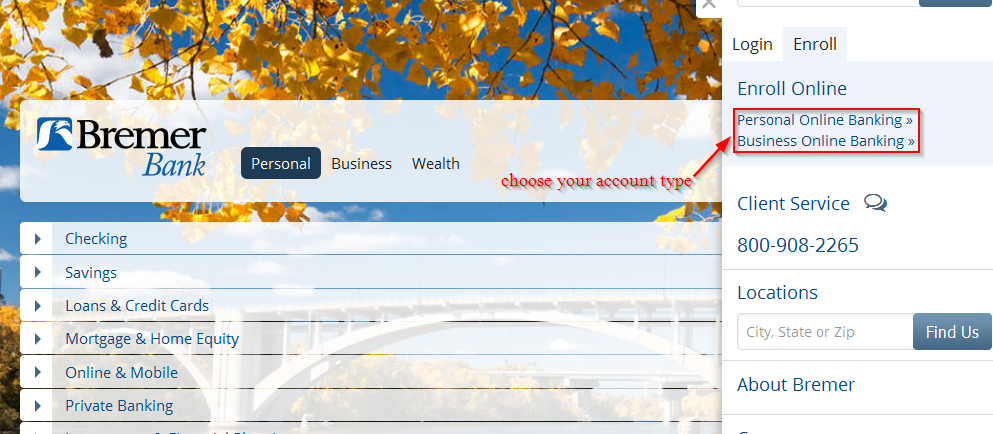 Step 4-Check the small box to confirm you have read and agreed to the terms and conditions of bank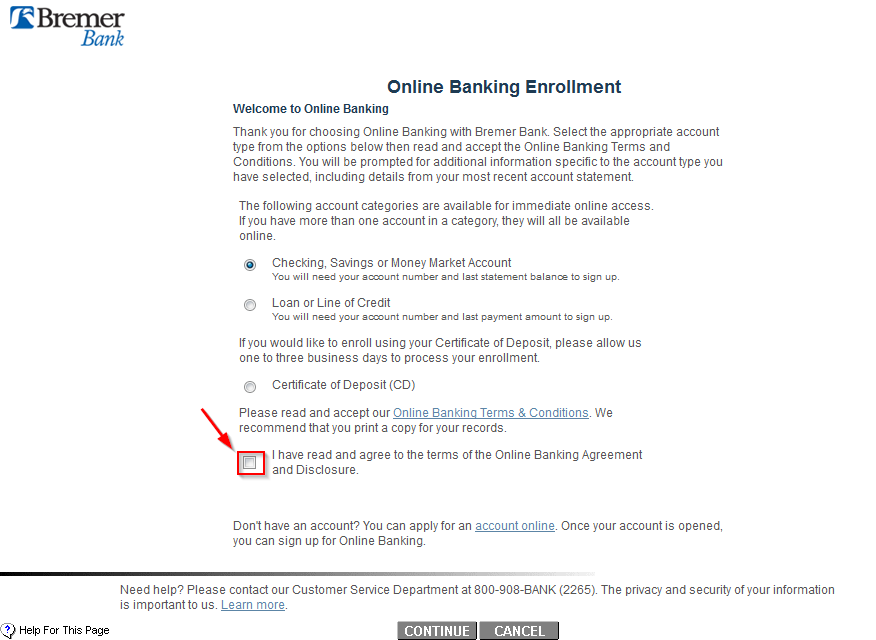 Step 5-Fill in all the required details carefully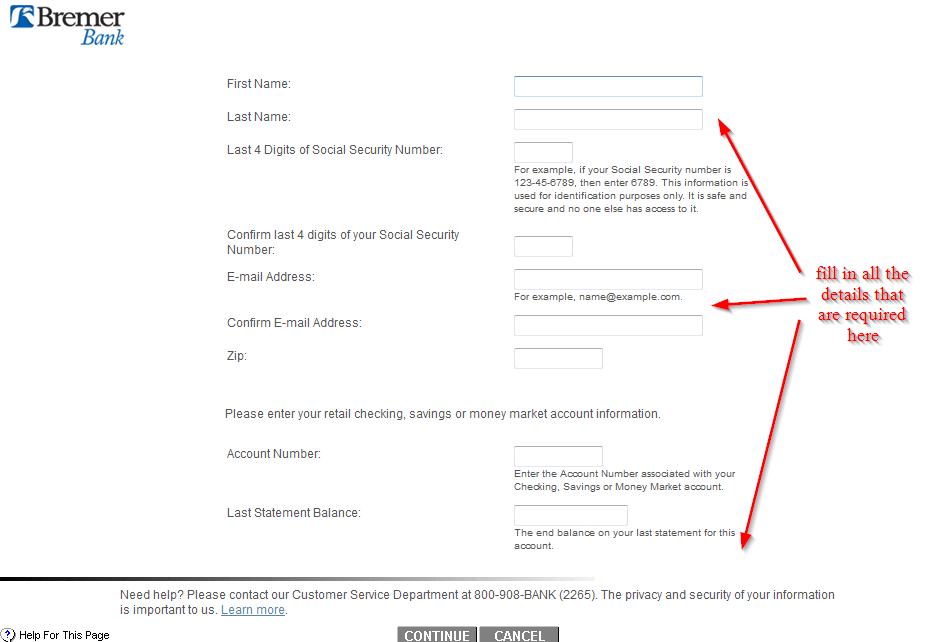 Manage your Bremer Bank online account
There are indeed many advantages of registering a free online account with Bremer Bank as mentioned earlier on. Here are the advantages of the internet banking services:
Find the nearest ATM/branch
Get alerts when you receive or send money
Report a stolen or lost ATM card
Pay your bills
Download your check images
---