Chartway Federal Credit Union provides financial services and products to its clients in the United States. The credit union was founded in 1959 and is headquartered in Virginia Beach, Virginia
Website: https://www.chartway.com/
Routing Number: 251481614
Swift Code: See Details
Telephone Number: +1 800-678-8765
Founded: 1959 (64 years ago)
Bank's Rating:
The internet has made it easier for customers to access banking services via the internet. Chartway Federal Credit Union is one of the banks that are offering their banking services via the internet to give customers easy access to banking services. In this guide, we will be covering steps for easy logging, changing password and registering.
How to login
Every time you want to access the banking services via the internet, you will need to log in on the bank's website. It is a pretty simple process. Here are steps you need to follow:
Step 1-Open https://www.chartway.com/
Step 2-Enter your user ID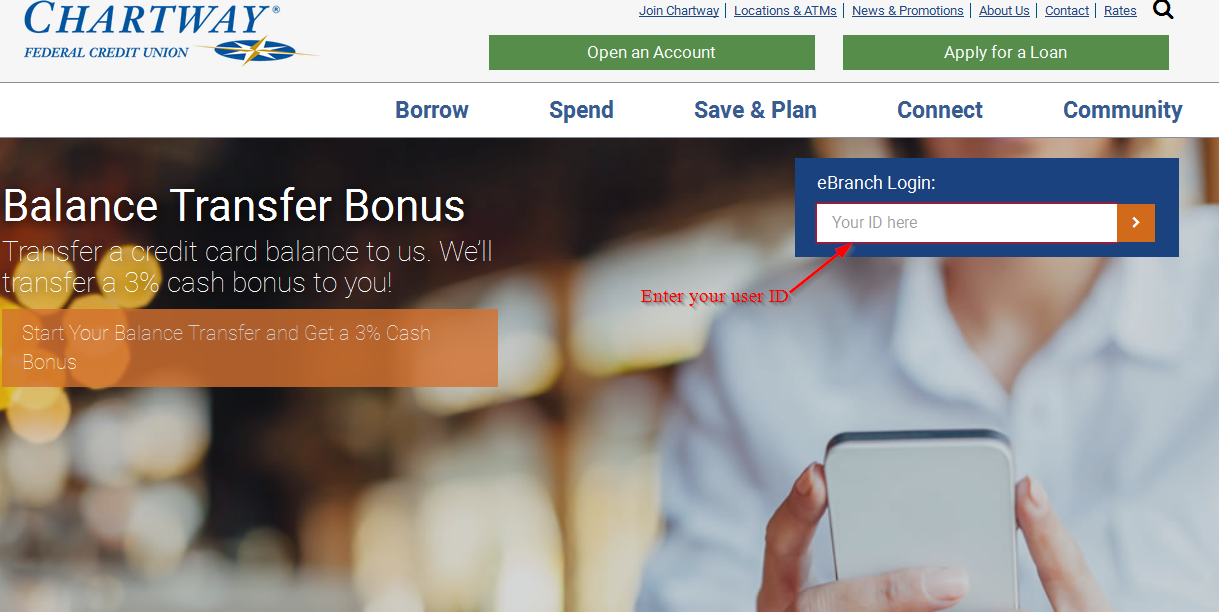 Step 3-Enter your ebranch password and click submit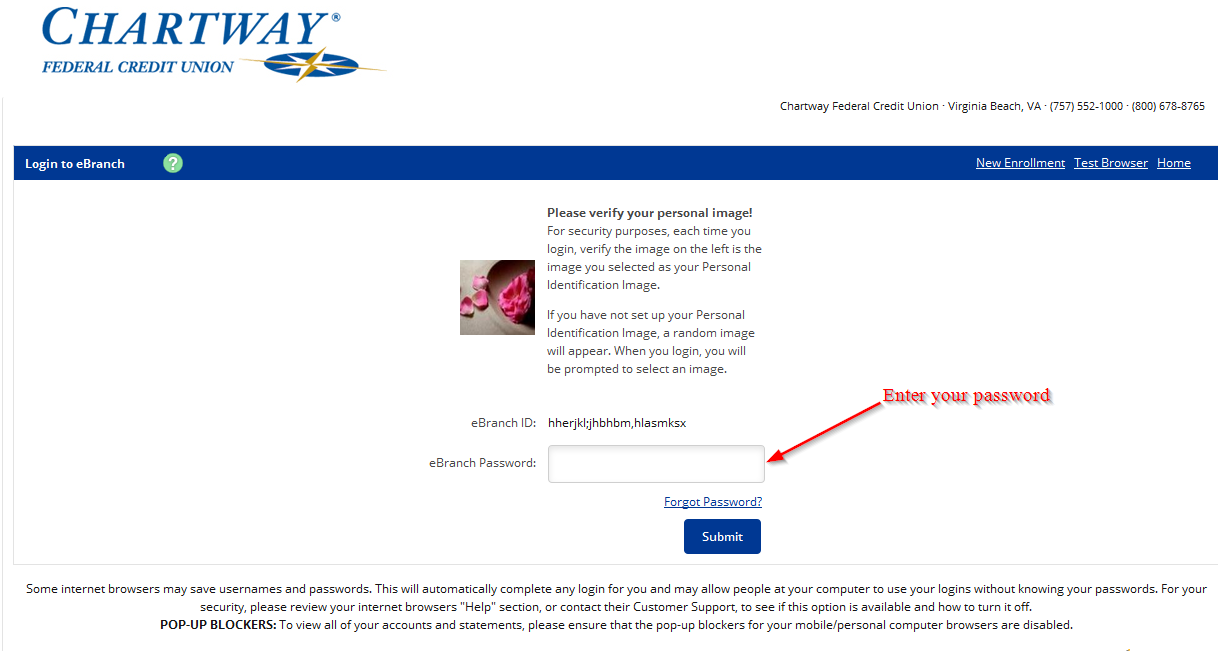 How to reset your password
Resetting password shouldn't be difficult as long as you're a registered member and you have a valid username. If you don't know your username, there's also a process to reset it or simply contact the bank. To reset your password, follow these steps:
Step 1-Start by entering your log in ID in the log in section to navigate to the password page
Step 2-Click forgot password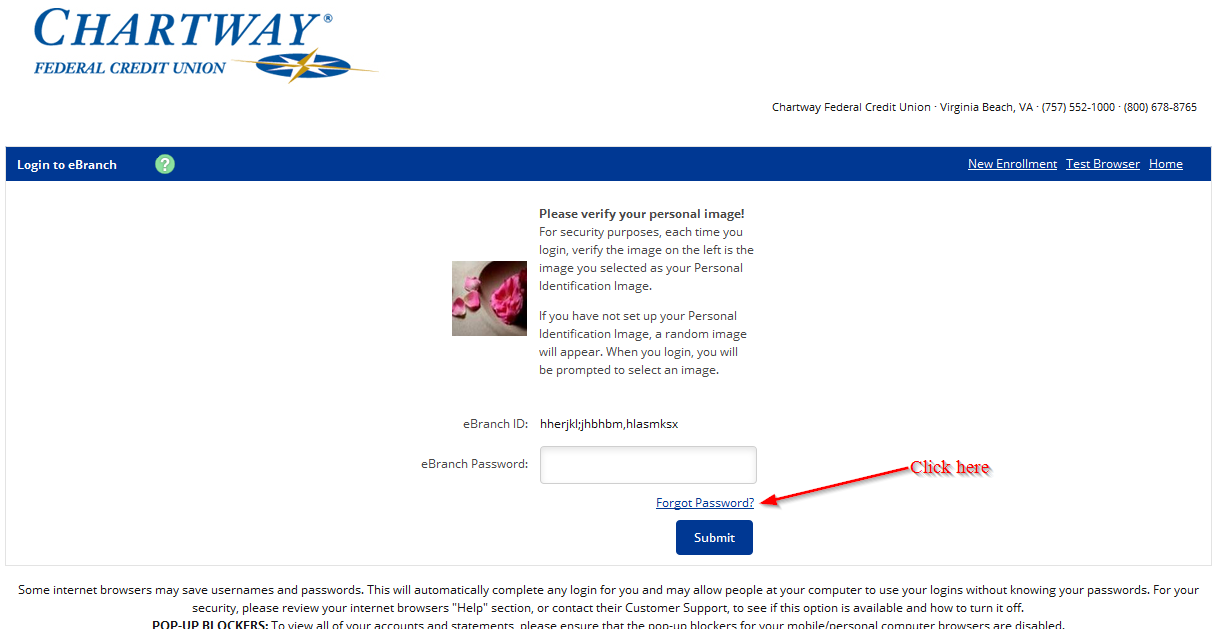 Step 3-Enter your yopur ebranch ID, date of birth, social security number, E-mail address and E-mail subject and click continue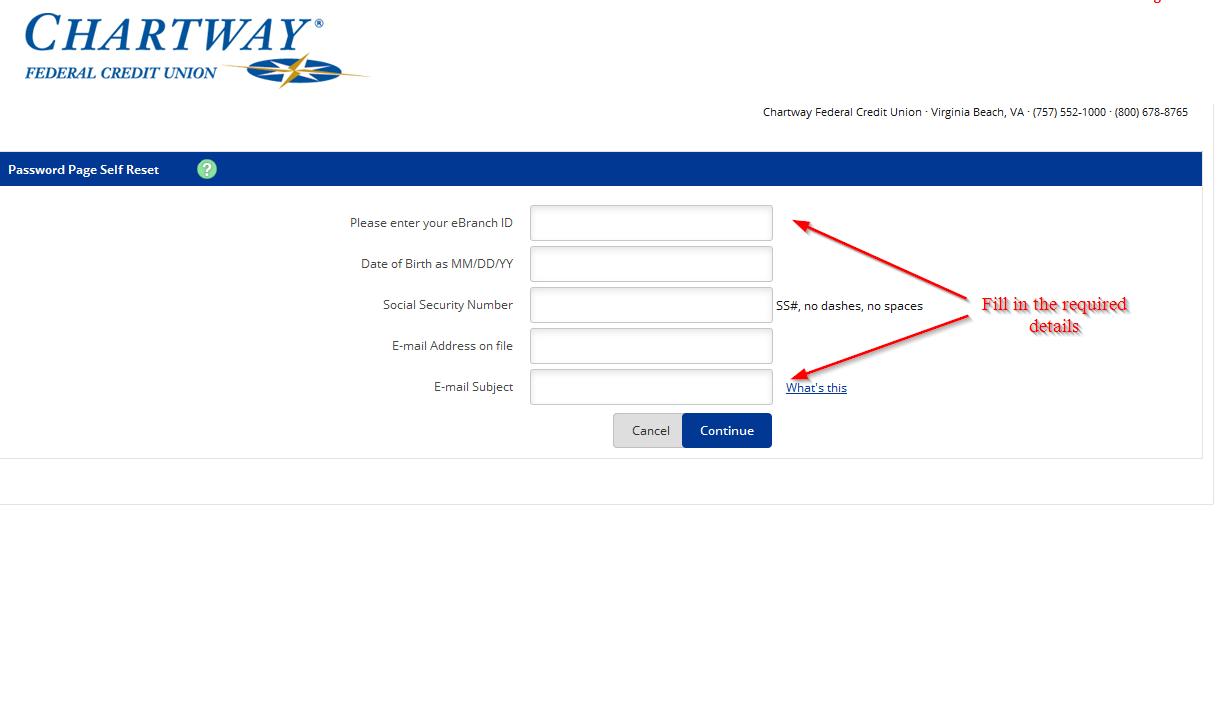 How to enroll
This is the part that often gives people problem because they don't know the steps involved and the details required. But, with reliable internet connection and your bank account details, it should only take a few minutes. Follow these quick steps to complete your registration:
Step 1-click new enrollment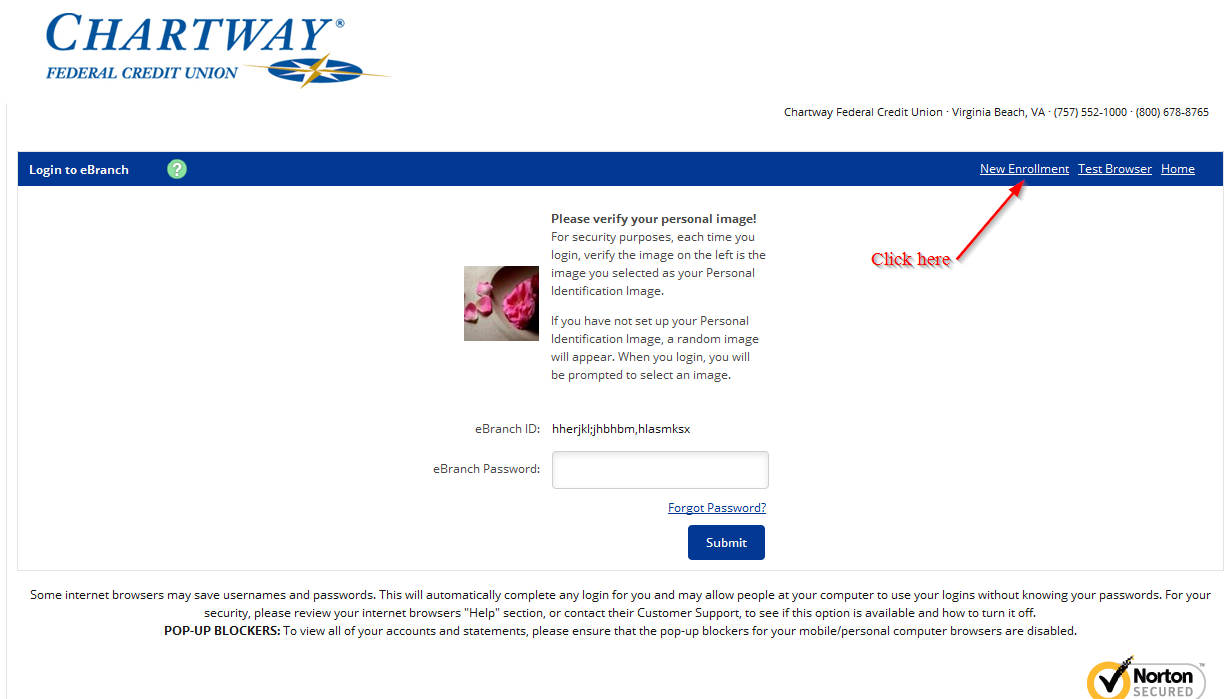 Step 2– read the terms of use carefully and click the Agree button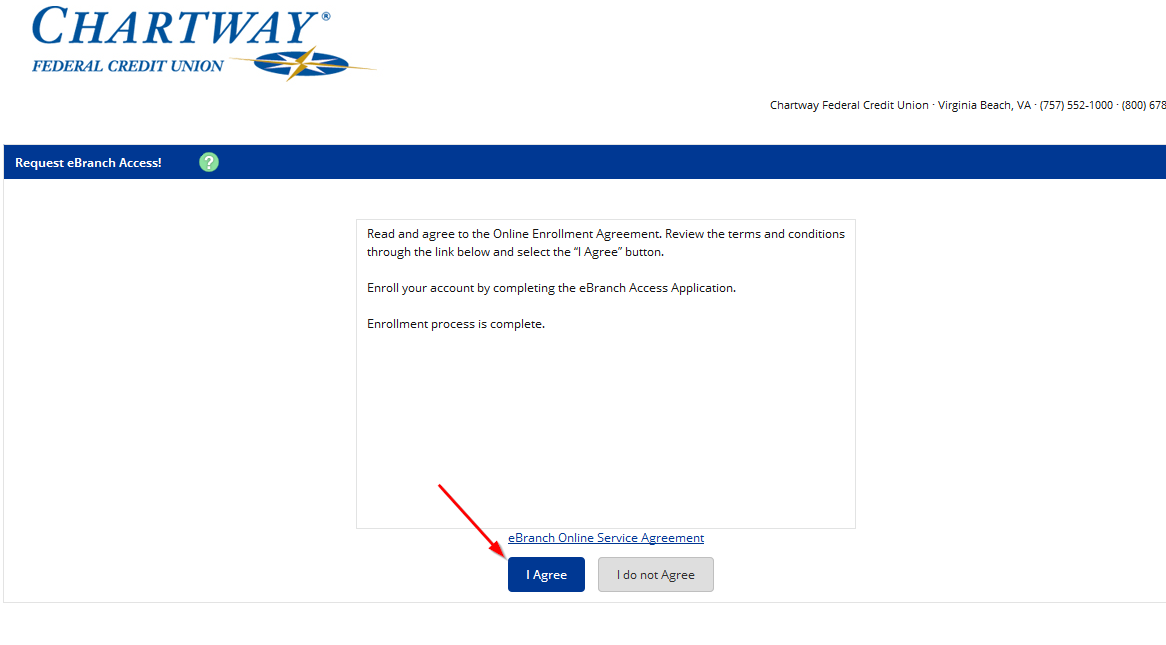 Step 3-enter your SSN, Account and Email then click continue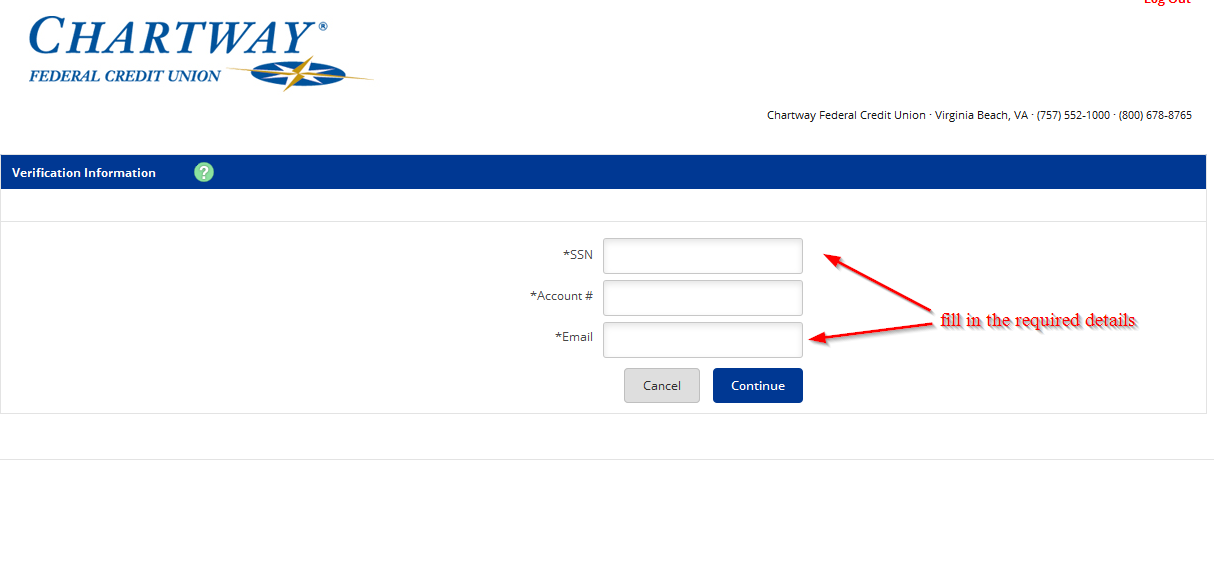 Manage your Chartway Federal Credit Union account online
As you've seen signing up is not only free but easy. You also get to enjoy the following benefits:
You can make payment via the internet
You can easily access customer support
You can find the nearest location for an ATM or branch
You can sign up for transaction alerts