Eclipse bank offers individual and business banking services. The bank was founded in 2005 and is headquartered in Louisville, Kentucky.
Website: https://www.eclipsebank.com/
Routing Number: 083008508
Swift Code: See Details
Telephone Number: +1 502-671-4800
Founded: 2005 (18 years ago)
Bank's Rating:
Eclipse Bank offers a convenient way for their customers to bank from anywhere provided they have already enrolled to online banking. The online banking services are not only convenient but also give customers financial freedom. To help users manage their bank accounts online easily, we have created this guide that includes steps for signing into your online account, resetting password and enrolling.
How to login
You are only required to provide here you login details to access your online account. These are the simple steps you will need to follow to login:
Step 1-Open https://www.eclipsebank.com/
Step 2-Choose your type of account and click online banking login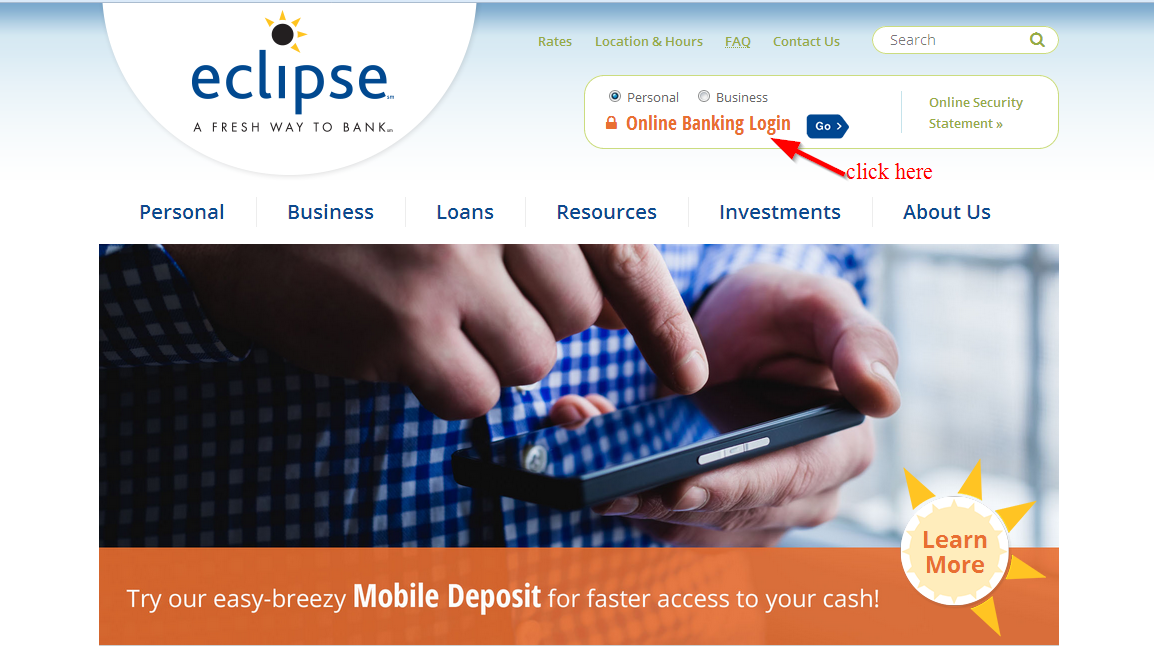 Step 3-Provide your username and password and click login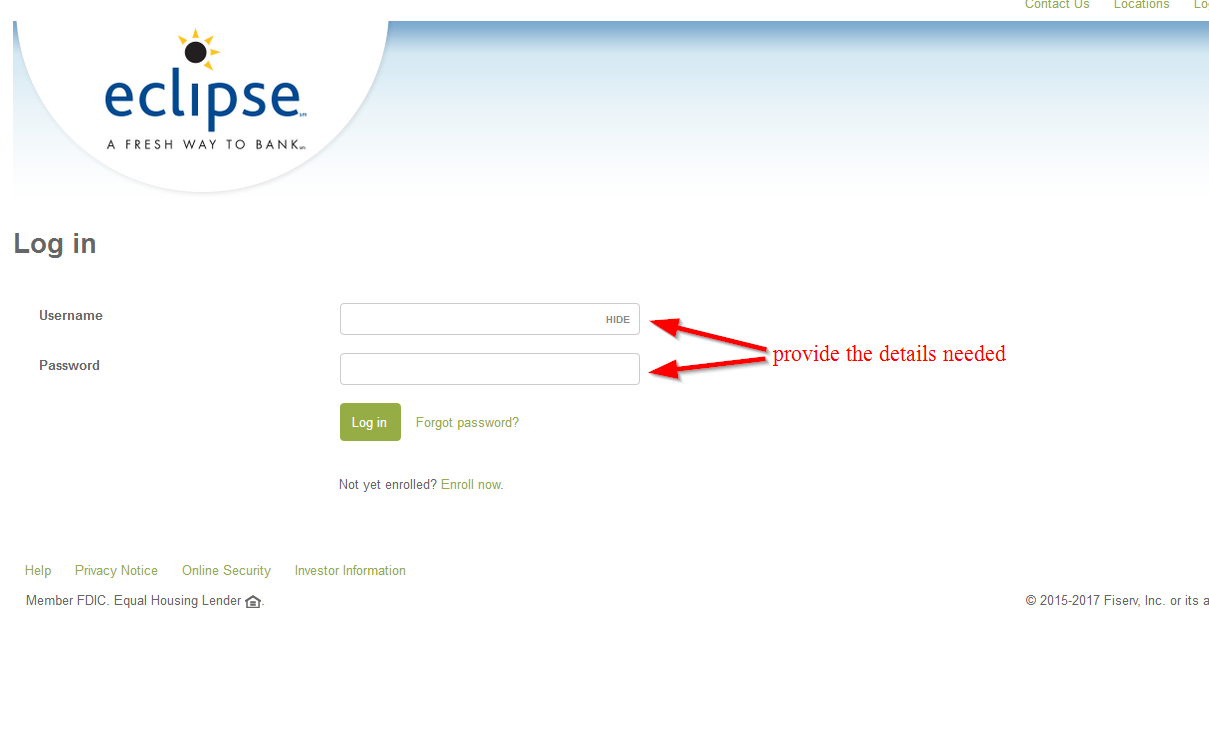 How to reset your password
Changing the password your Eclipse Bank online account should be simple. You'll be required to provide a few details and allow the bank to verify. Here are steps you need to follow:
Step 1-Click online banking login again
Step 2-Press the link forgot password?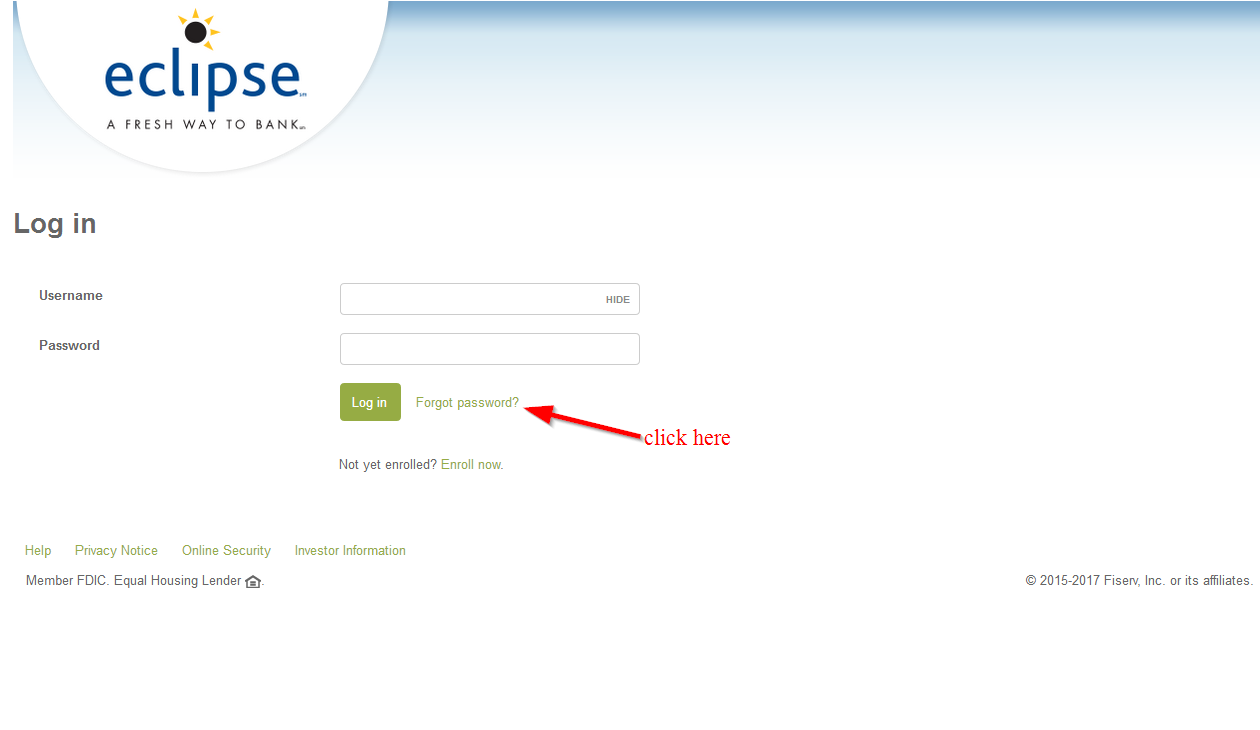 Step 3-Provide your email address, username and the last four digits of your social security number and click the reset password button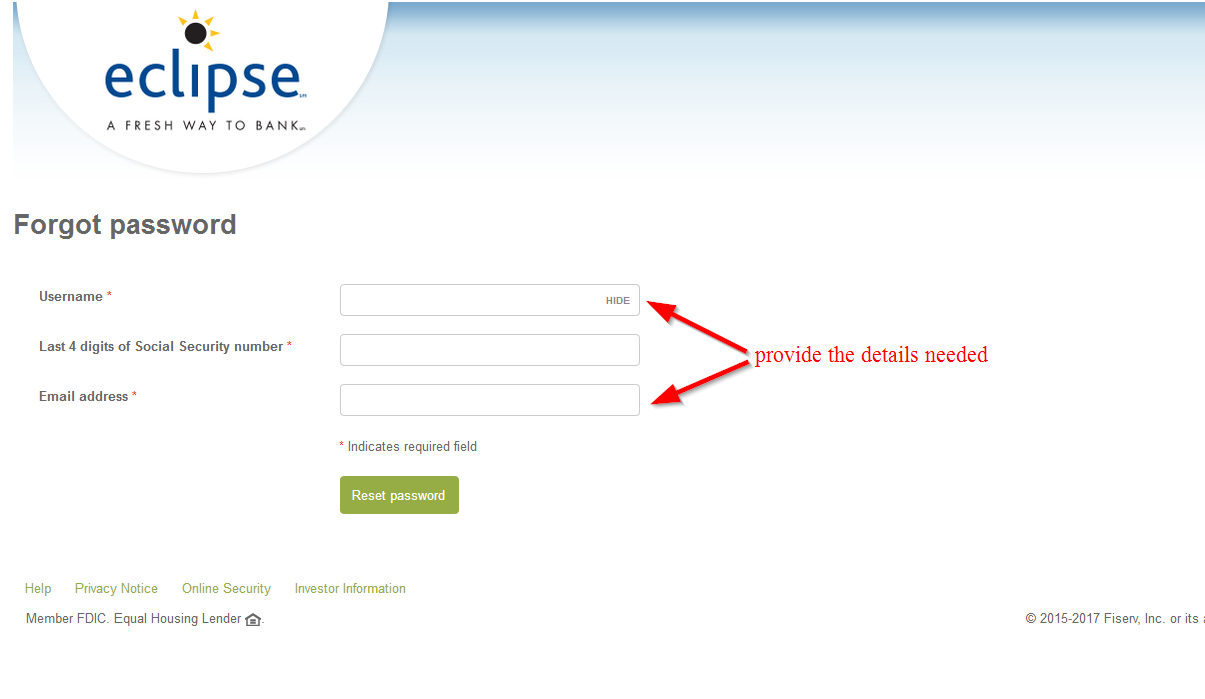 You will want to make sure that you use at least one number in your new password to make it stronger
How to enroll
The signing up process is not difficult; however, you must have an account with the bank for you to register. We have covered here simple steps you'll need to follow in order to sign up easily:
Step 1-Click online banking login again
Step 2-Click enroll now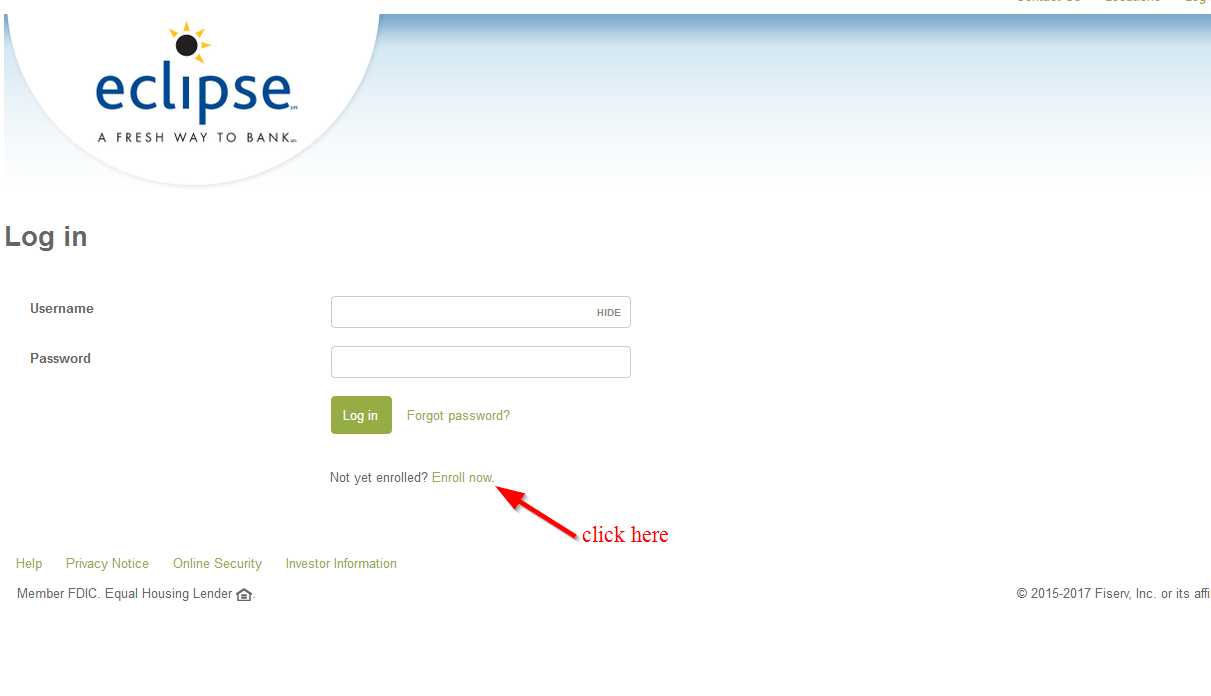 Step 3-Choose your type of account from the run down menu, social security number, account number and email address and click enroll
The bank will verify the details and allow you to sign up successfully
Manage your Eclipse Bank account online
Transfer funds between Eclipse accounts
View transaction history
Find an ATM or branch near you
Check balance
Access loans
Repay loans