Edmonton State Bank provides commercial and personal banking services. The bank was established in 1931 and is headquartered in Edmonton, Kentucky and operates as a subsidiary of Edmonton Bancshares, Inc.
Edmonton State Bank has a safe and secure platform where customers can conveniently manage their accounts even when they are on the go. If you are a customer, signing up and accessing these services should be pretty simple. Customers who have smartphones can simply download the apps on their phones to take advantage of the online services. Follow this guide to learn how you can manage your account online.
How to login
When you want to login into your online account, you will need to use the correct login details, which basically include your username and password. If you are unsure, follow these steps:
Step 1-Open https://www.edmontonstatebank.com/
Step 2-Provide your username in the login box and click login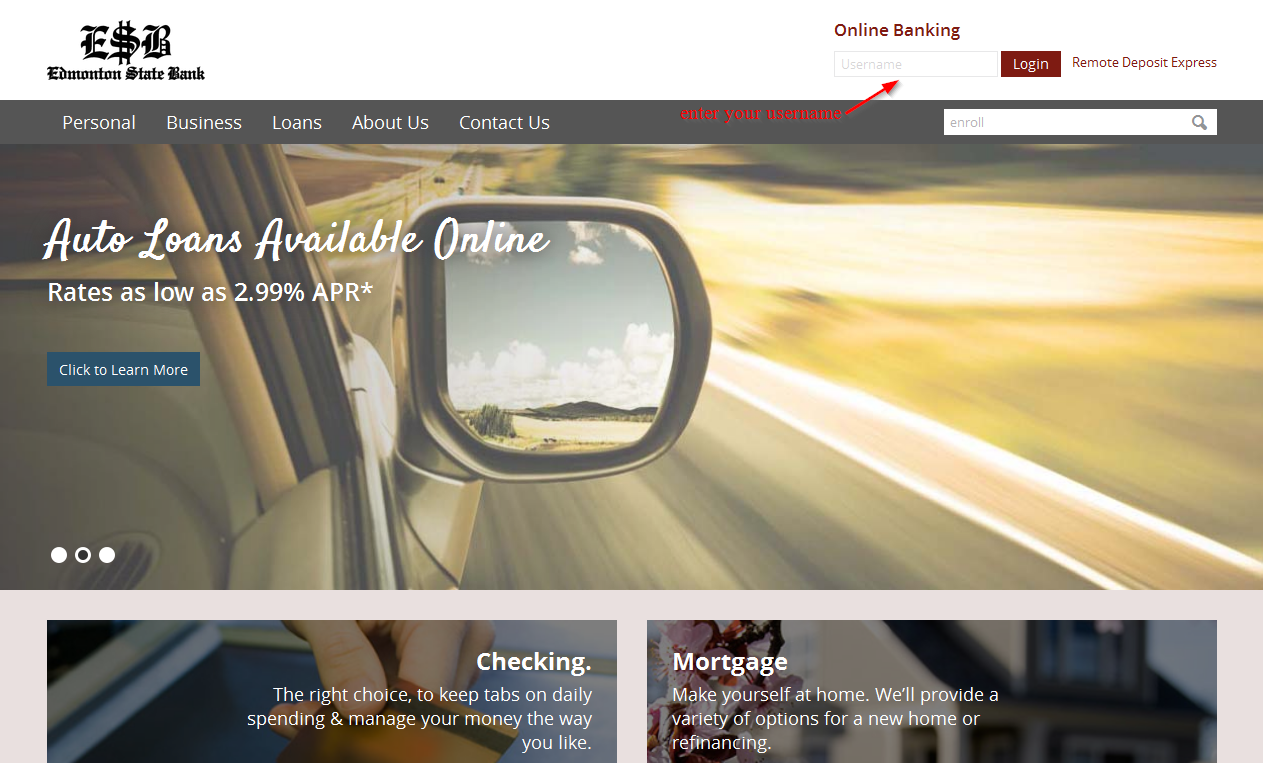 Step 3-Enter your online password and click submit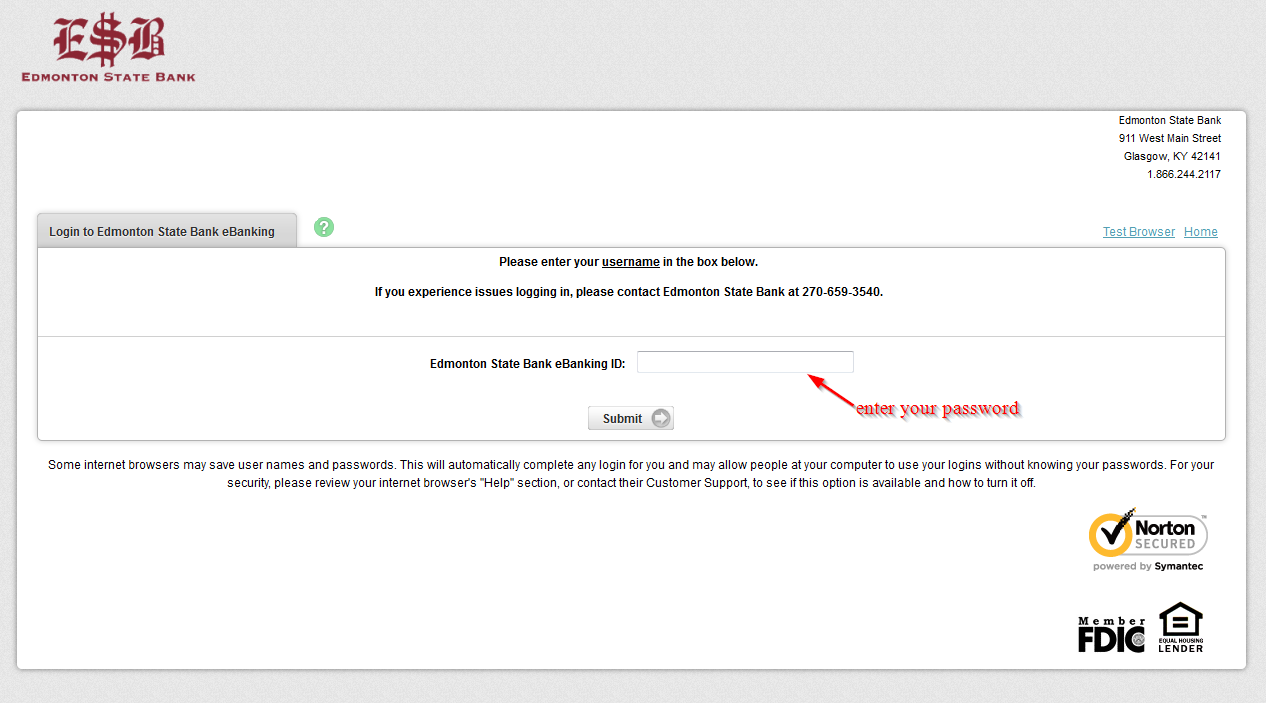 How to reset your password
If you have problems logging into your online account then may be your password could be wrong. That means that you will need to reset the password in order to continue access the online services. Here are steps to change password:
Step 1-Enter your user ID in the login section to access the password resetting link
Step 2-Provide your Edmonton State Bank eBanking ID, email address and email subject and click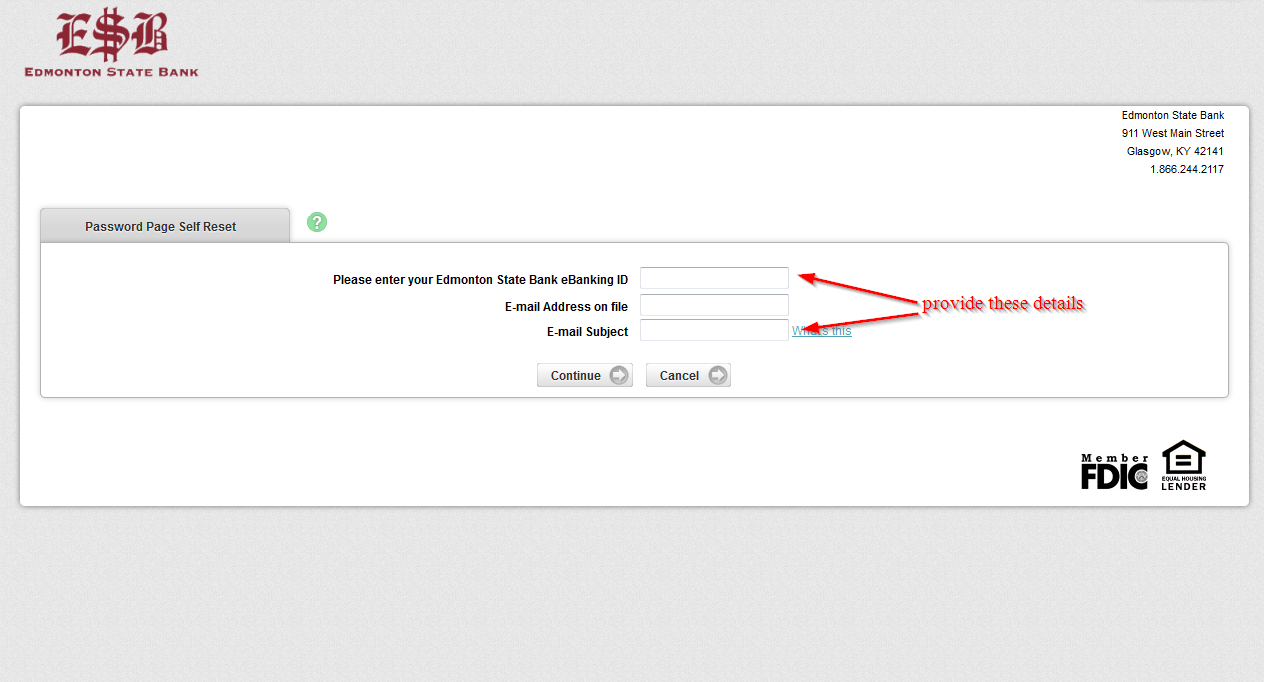 How to enroll
Enrolling for the online services should be easy. This services are provided to customers who an account with the bank. In order to enroll for the online banking services offered by Edmonton State Bank, you will need to contact the bank via telephone using the number 1-866-244-2117. A representative at the bank will help you with enrolling for the online services. You must however be a customer with an existing account with the bank in order to complete the enrollment process.
Manage your Edmonton State Bank account online
Customers who have signed up for the online banking services can do the following:
Check their account balance
Transfer money
View their transaction history
Pay their bills online
View their check images
---