First Entertainment Credit Union is a non-profit financial service provider that offers financial services to the entertainment industry. The credit union was founded in 1967 and is headquartered in Hollywood, California
Website: https://www.firstent.org/
Routing Number: 322274158
Swift Code: See Details
Telephone Number: 877-498-9409
Founded: 1967 (56 years ago)
Bank's Rating:
For First Entertainment Credit Union, banking has never been this easy with the online banking services that the bank offers. It enables them to access and fully manage their bank accounts online. And with many people now have internet connection, there is nothing as convenient as using the internet to make a payment or even send some money.
How to login
The bank has made a lot easier for customers login into their online accounts to access their bank accounts anytime. The logins must of course be correct for a customer to login. Here are the key steps to follow:
Step 1-Open https://www.firstent.org/ by clicking the link
Step 2-Place your mouse on "banking" and click "login to CU.online"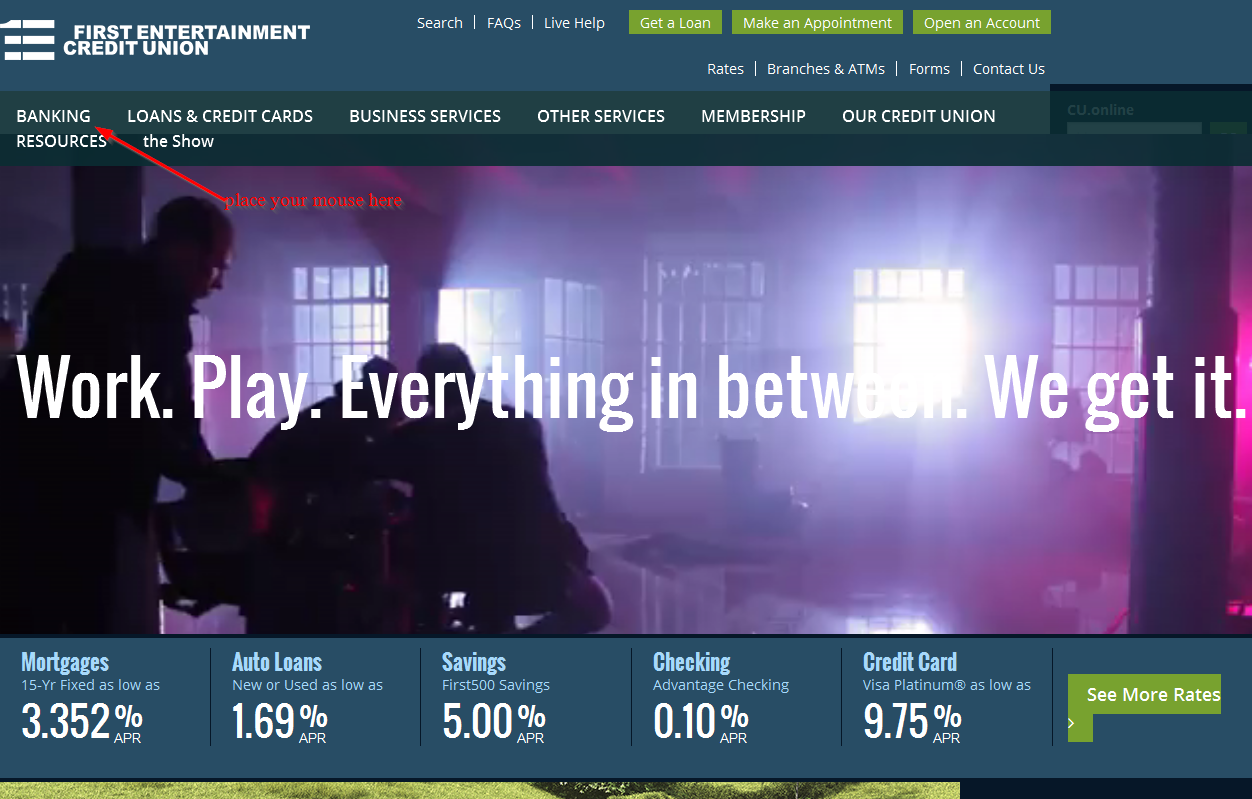 Step 3-Key in your user ID and click "sign in"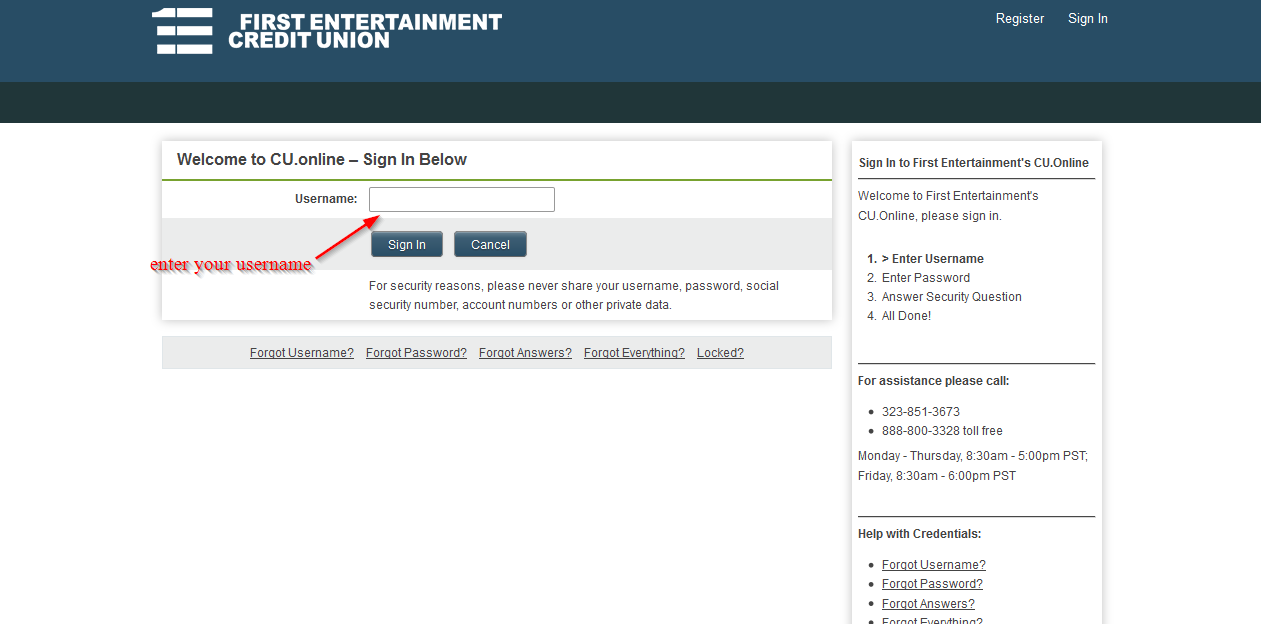 Step 4-Provide your password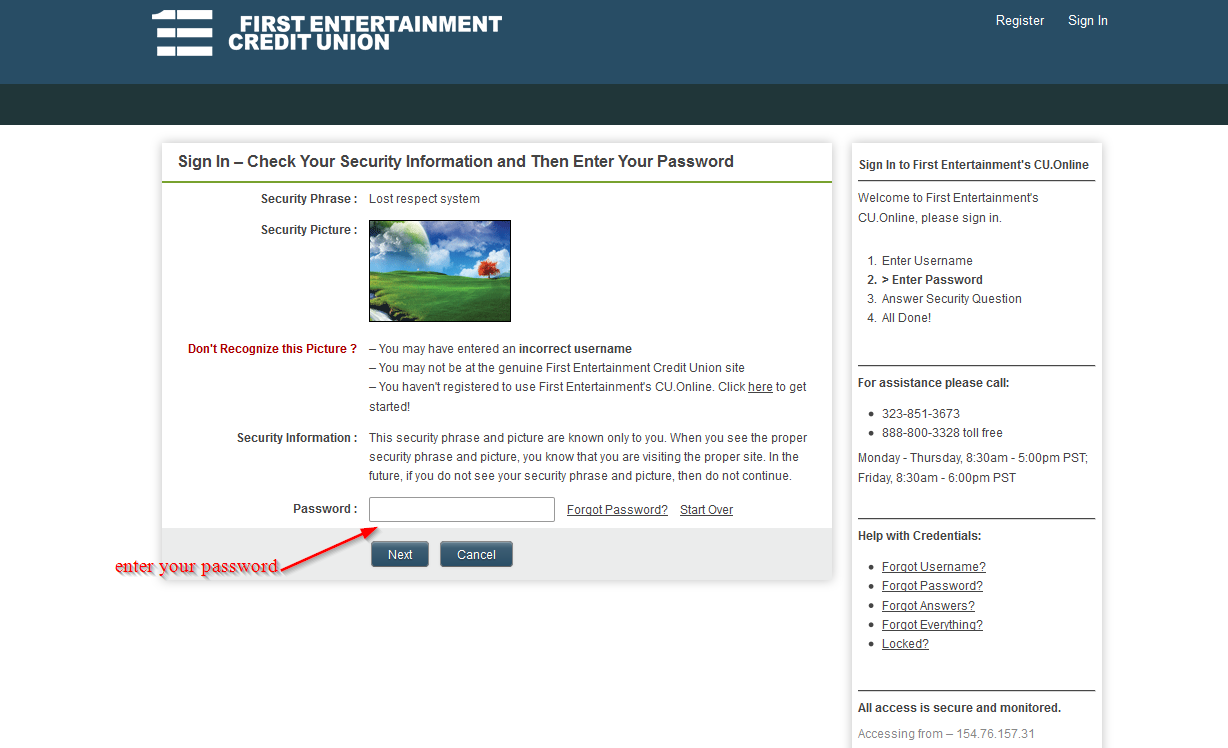 Forgot your password?
The bank's password resetting process has been simplified to only a few simple steps to enable customers to change their passwords anytime they like. Here are the steps you need to follow:
Step 1-Follow step 2 show above
Step 2-Find the "forgot password?" button and click it
Step 3-Provided all the details needed for you to reset your password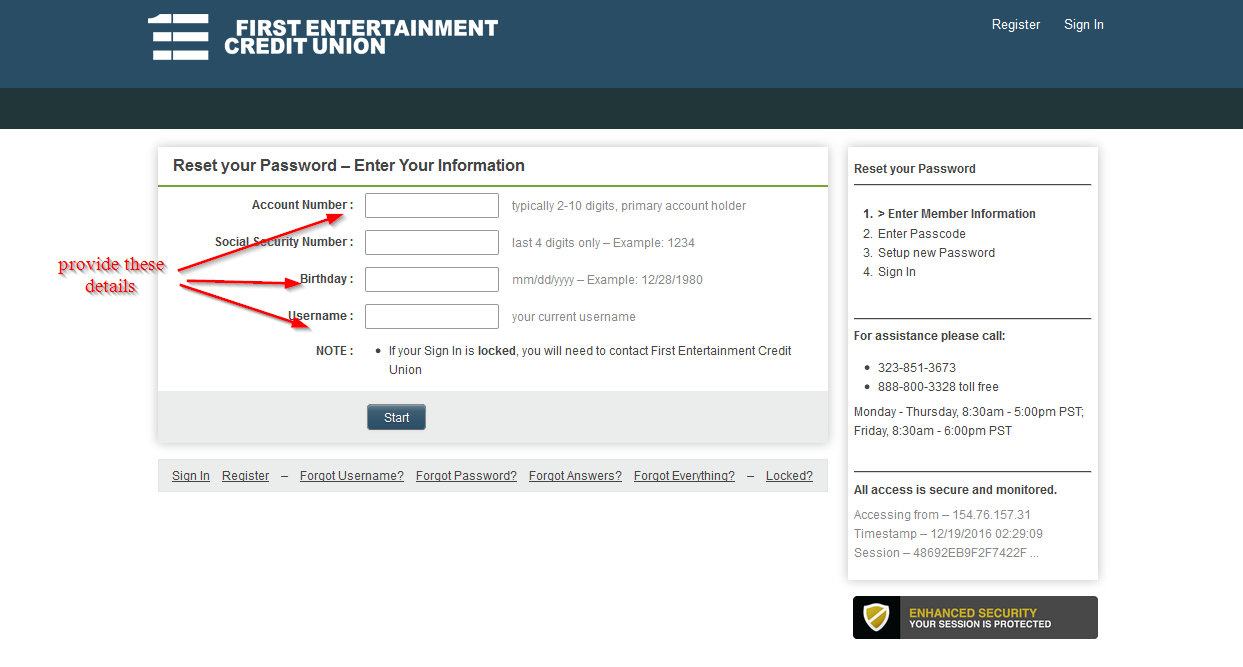 In the event that your login is locked, you will have to contact the credit union
How to enroll
Creating an online account to access the internet banking services that are offered by the bank is easy for customers who have an account with the bank. Here are quick steps to help you sign up:
Step 1-Go to the website's homepage, place your mouse on banking and click "register for CU. Online"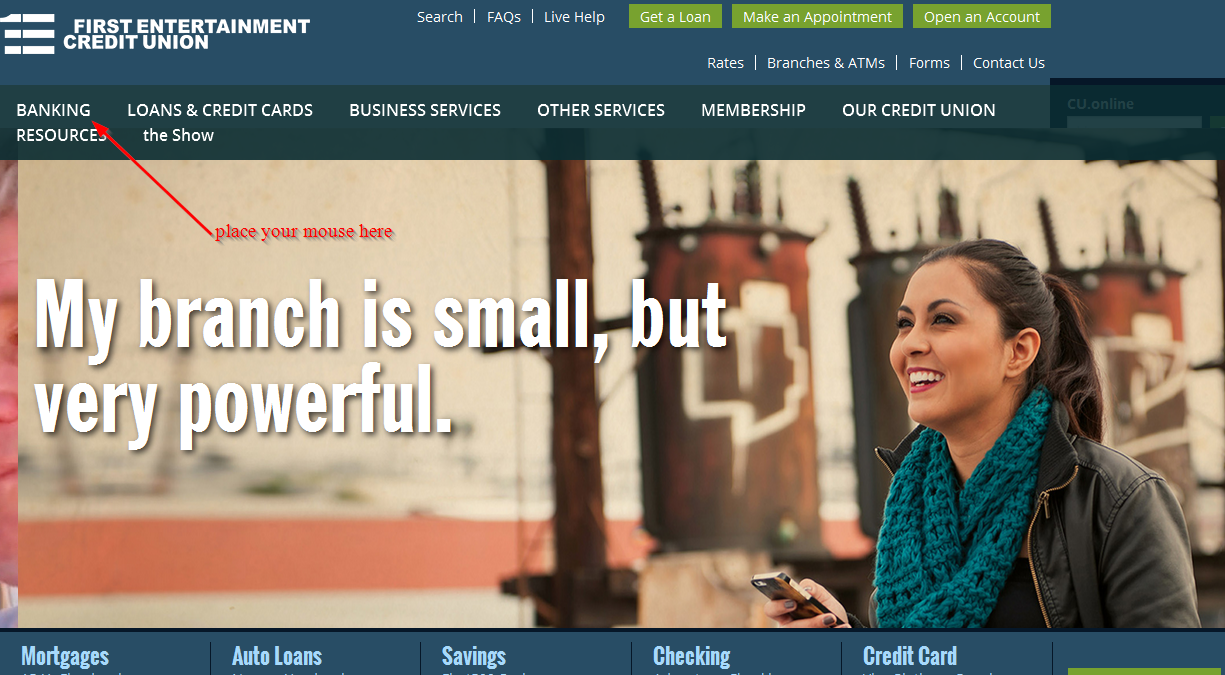 Step 2-Provide your account number business Tax ID number or social security number, date of birth or when the business was established and type YES and click "start"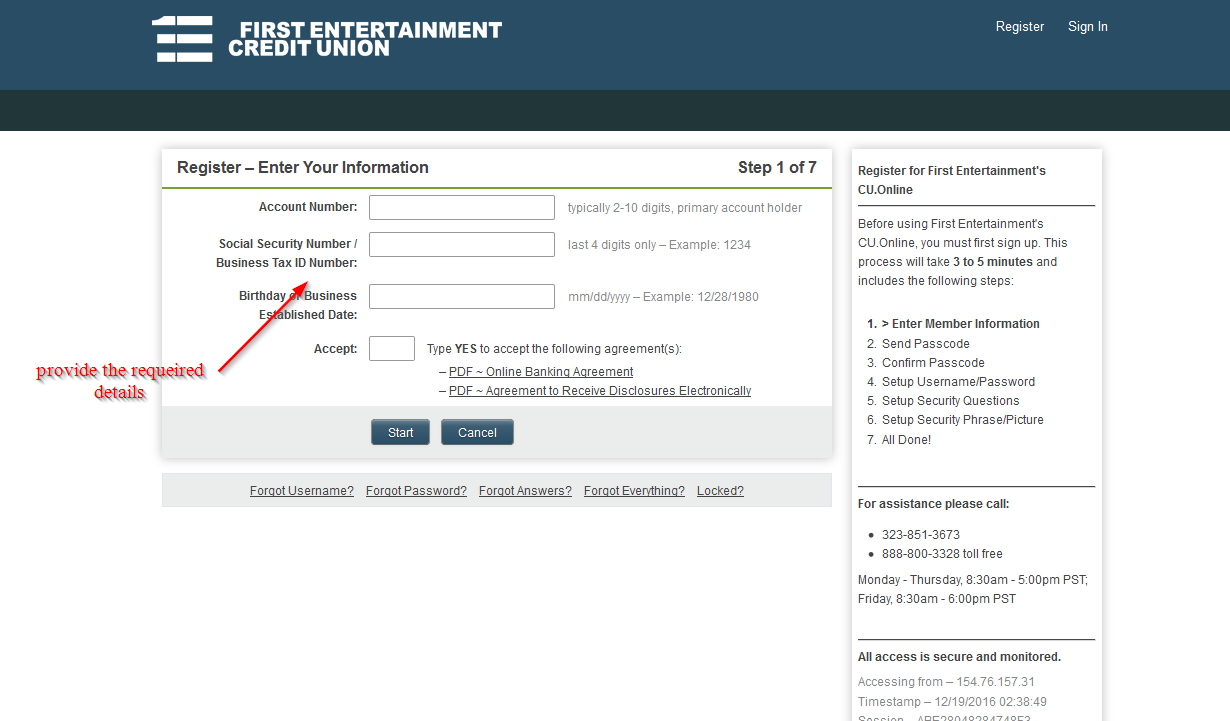 You may have to complete a few more steps
Manage your First Entertainment Credit Union account
When you sign up, it will be easier for you to:
Pay bills
Send money
Find an ATM
Apply for loans
Manage your money
Customer support