With its operations in Texas, Arizona, and New Mexico, First National Bank, together with its division, First Convenience Bank, has built a stable banking platform for its customers since 1901. It is a full-service bank with internet banking services to allow its customers to access loans and other services with ease.
Website: https://www.1stcb.com/
Routing Number: 111906271
Swift Code: FNCTUS44
Telephone Number: 800-677-9801
Founded: 1901 (122 years ago)
Bank's Rating:
First National Bank Texas offers firsthand experience in online banking with its full range of financial services. It has become the cornerstone of reliable banking with its online platform. Individuals and businesses can borrow loans for personal or business use. Customers can check the status of your loan on the go, pay bills, and access your account statements with ease. The need for internet banking is satisfied by this bank, and the below guide shows you how:
How to log in
Every client that signs up for internet banking will have an account where they can access it online. The account comes with login details, and the steps below will help you use them when you want to access your account:
Step 1: Paste the link https://www.1stcb.com/ and go.
Step 2: Find the login space as shown below, enter your username and then click the login button.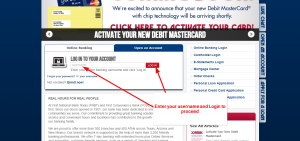 Step 3: Enter your password in what follows to access your account.
How to retrieve your password
If you cannot remember your password, then it is possible to reset and create a new one. The following will help you achieve this:
Step 1: Click the forgot your password as shown.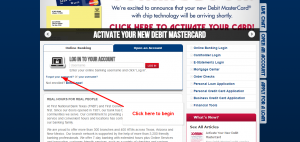 Step 2: Put in your account details in the fields and click the continue button to reset your password.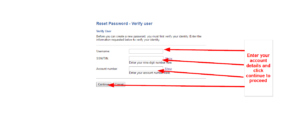 For the forgotten Username you can follow the steps below:
Step 1: Go to your username next to the forgot your password phrase.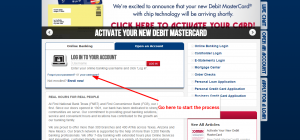 Step 2: Enter your account information and click submit to retrieve your username.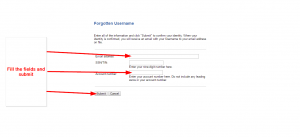 How to enroll
Those with an account with the bank but have not signed up for internet banking can do so without much hustle. The process will be as follows:
Step 1: Go to the Enroll Now button and click on it.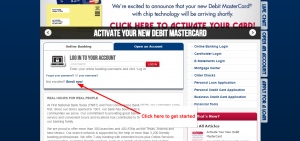 Step 2: Insert your Tax ID or social security number in the space and click continue enrollment.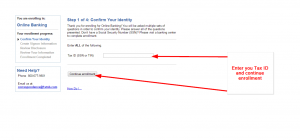 Step 3: Answer questions that follow to verify you as a user and complete the process to enroll for internet banking.
Manage your First National Bank Texas account online
Managing your account online entails being able to perform tasks regardless of where you are. It helps you apply for a loan or pay our bills while on the move. Apart from that, you can:
Check the status of your loan.
Download your loan statements or print them from where you are.
Live chat with a customer service representative.
---