Glennville Bank is a community bank provides various financial services and products. The bank was founded in 1905 and is headquartered in Glennville, Georgia with locations in Ludowici, Georgia. The bank operates as a subsidiary of GB Bank Group, Inc.
Website: http://www.glennvillebank.com/
Routing Number: 061204683
Swift Code: See Details
Telephone Number: 1-800-472-3272
Mobile App: See Details
Founded: 1905 (118 years ago)
Bank's Rating:
Glennville Bank guarantees the financial security of their customers through their website. Customers who have registered for online banking can conveniently make a payment, check their account balance and do so much more at the touch of a button and then comfort of their homes. This guide serves to take you through the various steps involved in logging in, resetting password and also registering.
How to login
In order to login, you must have registered and that means that you must be a valid account holder. Follow these steps to login into your online account:
Step 1-Open http://www.glennvillebank.com/
Step 2-Choose the logo of your branch from the ones you see on the page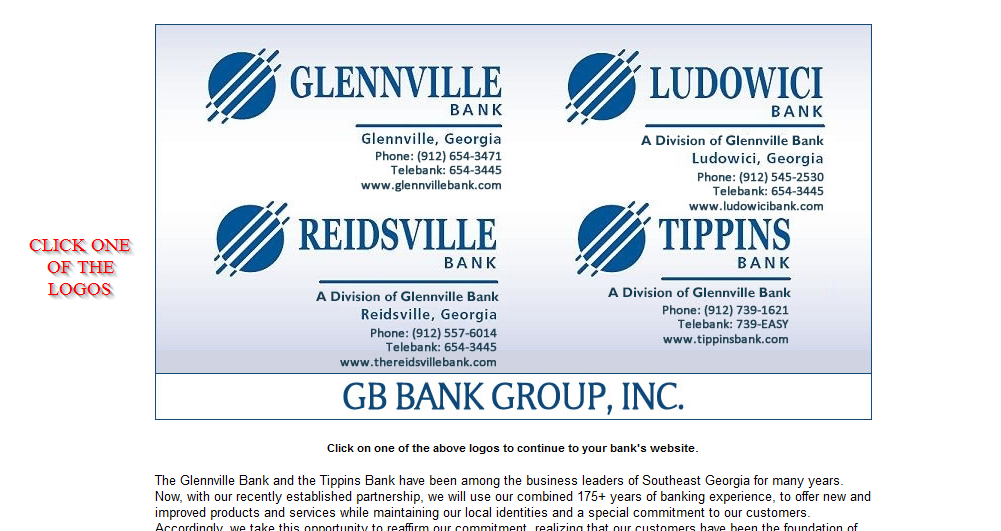 Step 3-Click quick login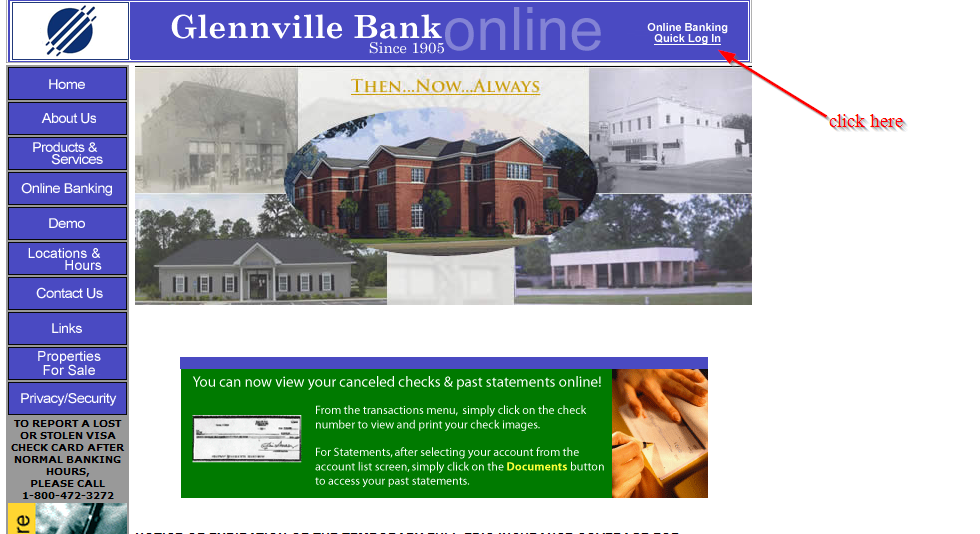 Step 4-Provide a valid access ID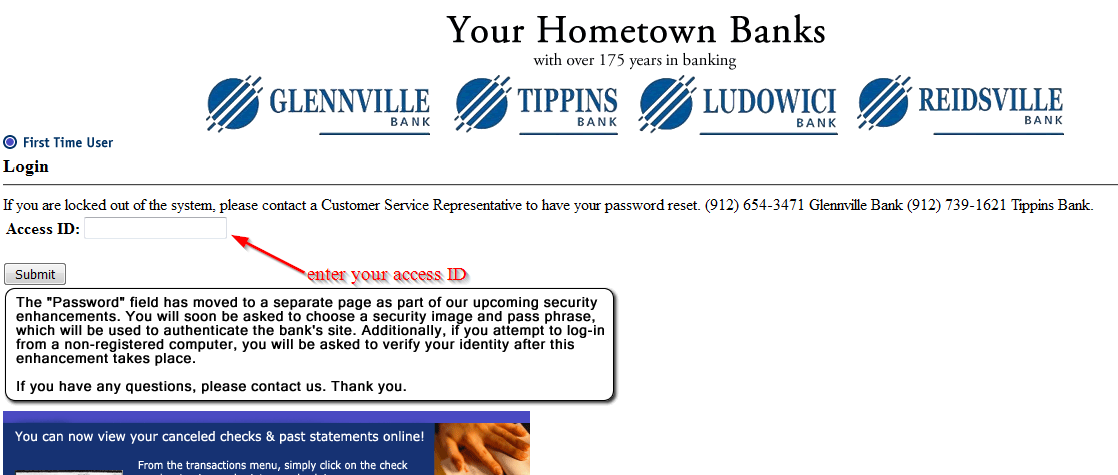 Step 5-Type in your password
How to reset your password
Many people often struggle with resetting their passwords because they don't know how to go about. Well, it might be challenging for some customers and that's why we are here. Follow these steps:
Step 1-Follow steps 2,3 & 4 above
Step 2-Click forgotten your password?

Step 3-Provide your access ID, email address and the last four digits of your tax ID number and then click submit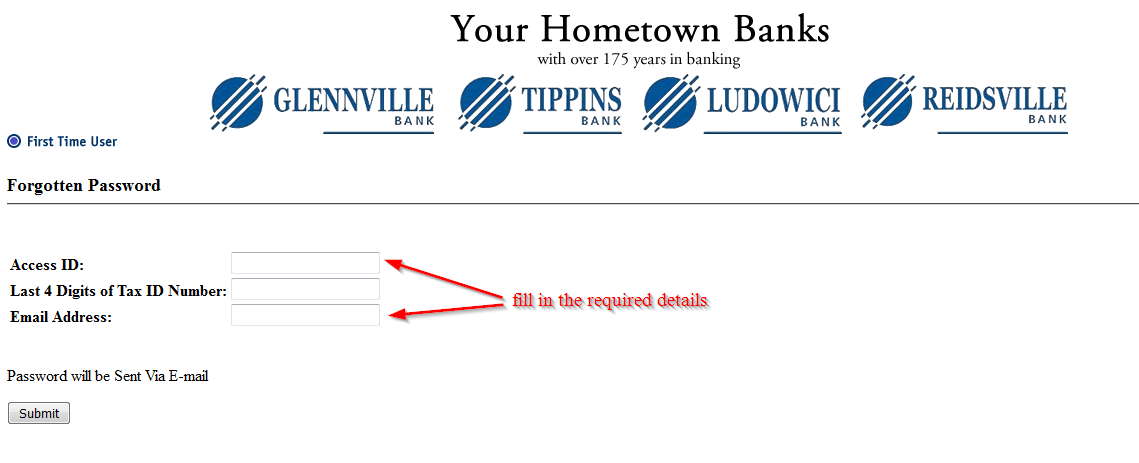 How to enroll
If you are interested in these services, you will need to contact the bank. Find the nearest branch using the branch locator link on this page and visit the branch. A representative and the bank will help you to set up the online account and provide you with temporary logins which you can use to login anytime.
If you like, you can change your password to any of your choice. Just ensure that you are using a strong password.
Manage your Glennville Bank account online
Make payments online
Transfer funds to other online accounts
Check your account balance
View your transaction history
Deposit check images