Instrust Bank provides banking services. The bank was founded in 1876 and is headquartered in Wichita, Kansas. The bank operates a subsidiary of Intrust Financial Corporation.
Website: https://www.intrustbank.com/
Routing Number: 101100029
Swift Code: See Details
Telephone Number: +1 913-385-8247
Founded: 1876 (147 years ago)
Bank's Rating:
Instrust Bank customers can manage their bank account via the internet by signing up for the internet banking services offered by the bank. These online services are free and only available to people who have an account with the bank. Here is a comprehensive guide for logging in, resetting your password and enrolling.
How to login
You can access your Intrust Bank online account anytime provided you are a customer as well mentioned earlier on. To login, you will need your user ID and password. Here are the steps you need follow to login:
Step 1-Open https://www.intrustbank.com/ in your web browser
Step 2-Enter your username and click 'login'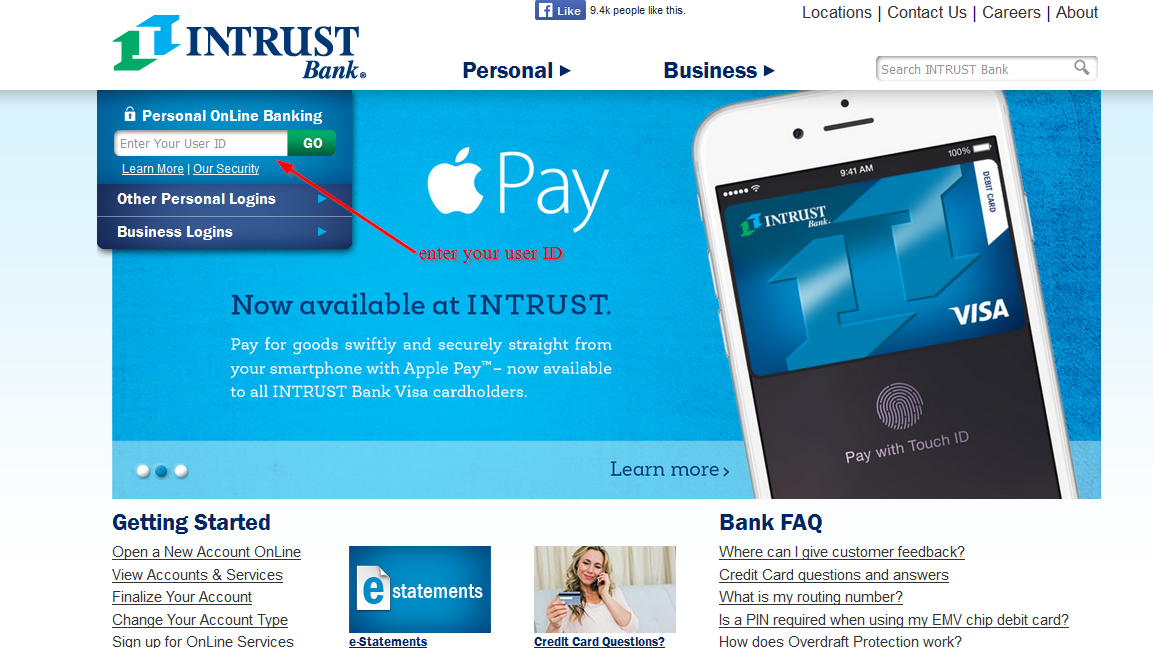 Step 3-Enter your password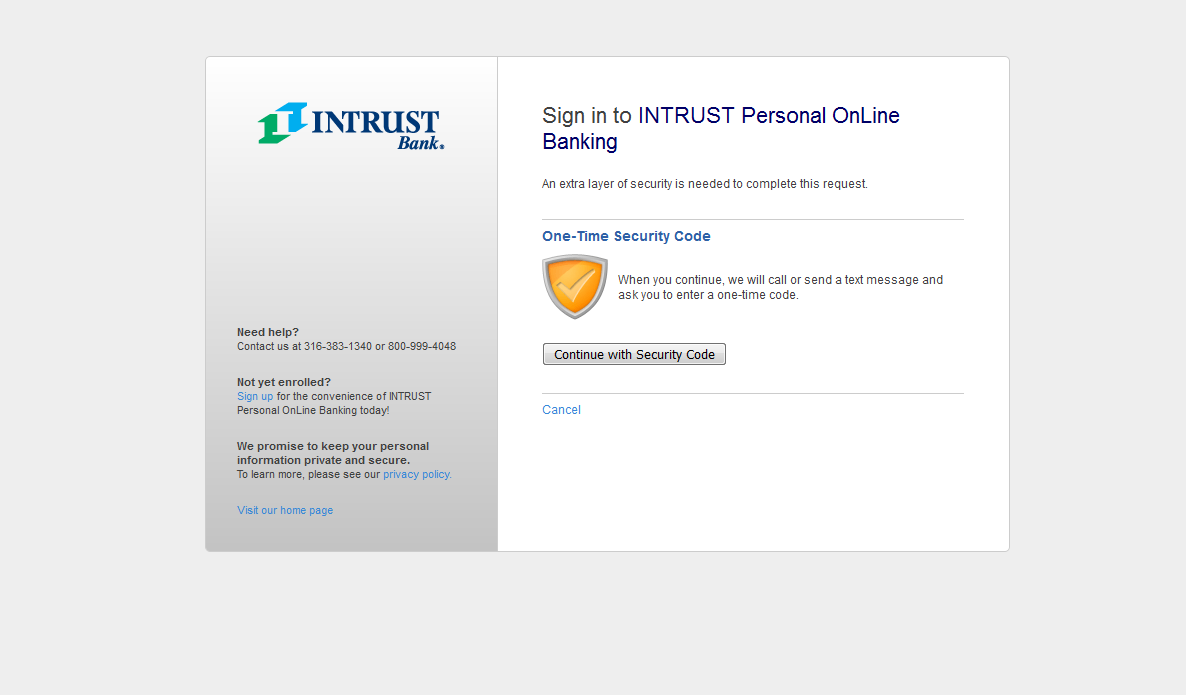 You will need to use a valid username to access the password page
Forgot your password
If you have forgotten your password, you can reset it, but you will first need to use a valid username in order to access the password page. This is an important security check that Intrust Bank has put in place to make sure that their customers are using a safe and secure platform.
Once you have used the correct password, you will be granted direct access to the password page, where you will be able to change your password. Just click the password reset link and follow the steps required to change your password.
Unfortunately, we couldn't get screenshots for resetting your password.
How to enroll
You can register for the online banking services offered by Instrust Bank. You can sign up anytime you want provided you are a customer. Here are the steps you need to follow to successfully enroll for the online banking services:
Step 1-Go to the bank's Homepage and click "sign up for online services"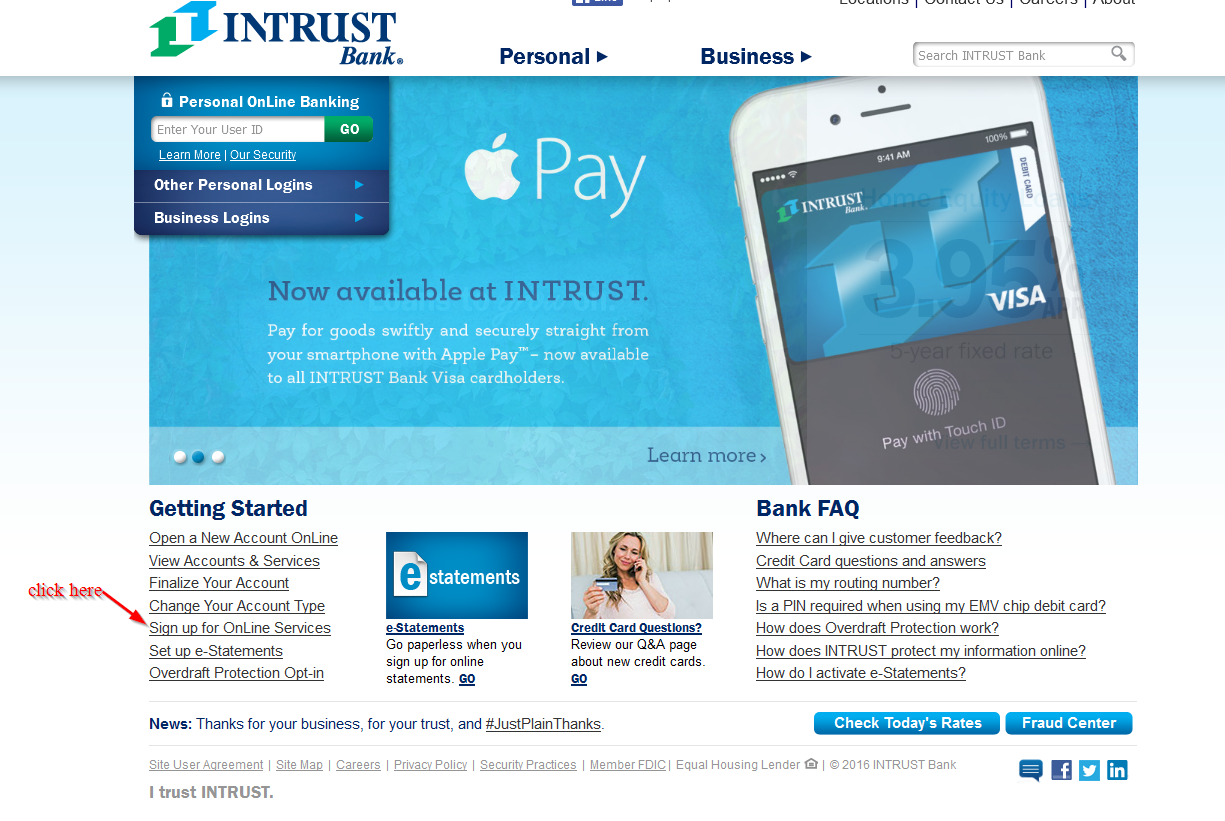 Step 2– Choose the type of account you want to enroll and click "enroll"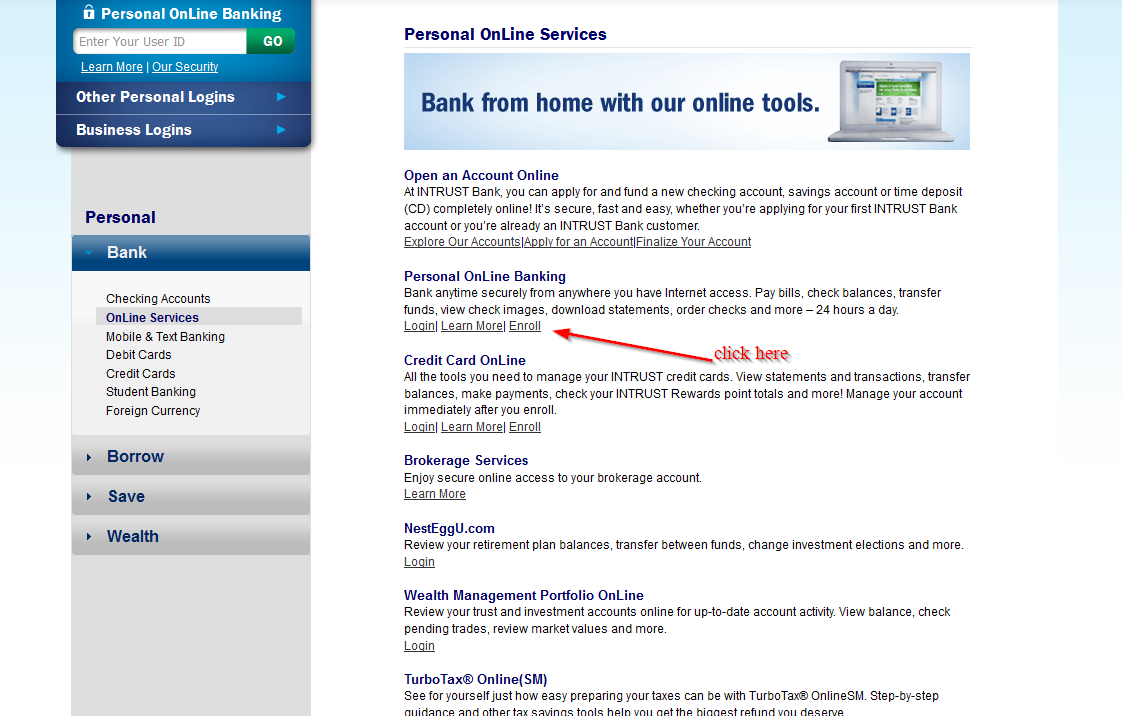 Step 3-Check the boxes where necessary and click "continue"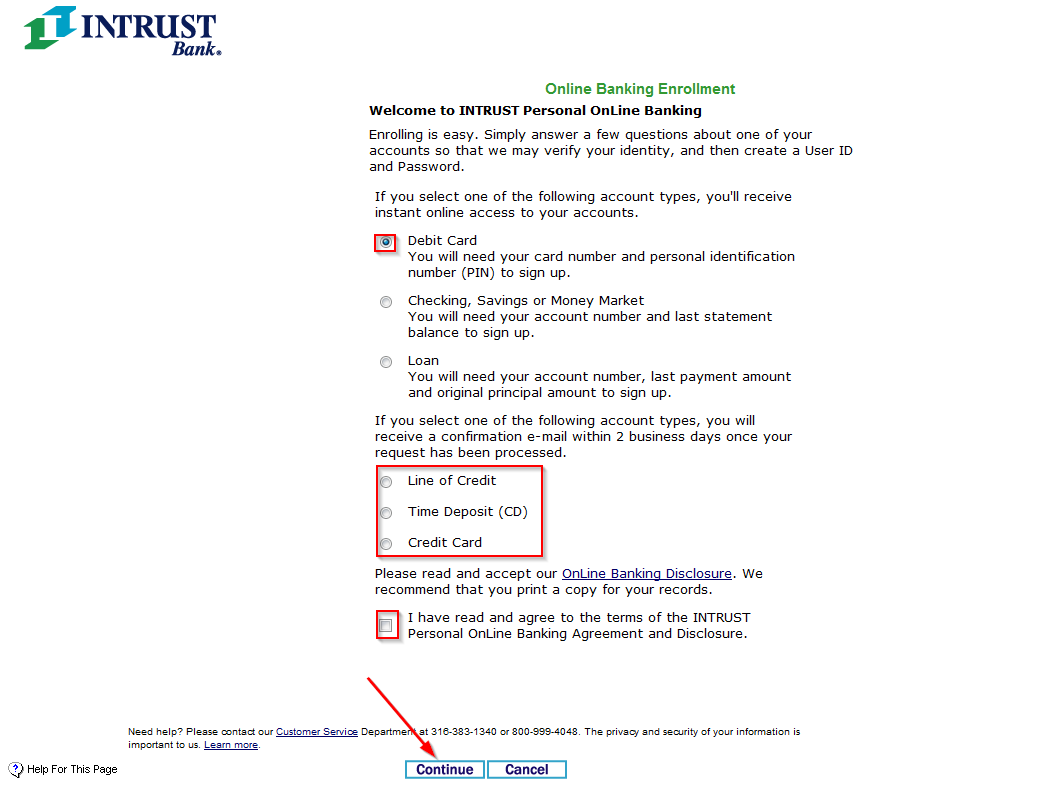 Step 4-Fill in all the details required in the page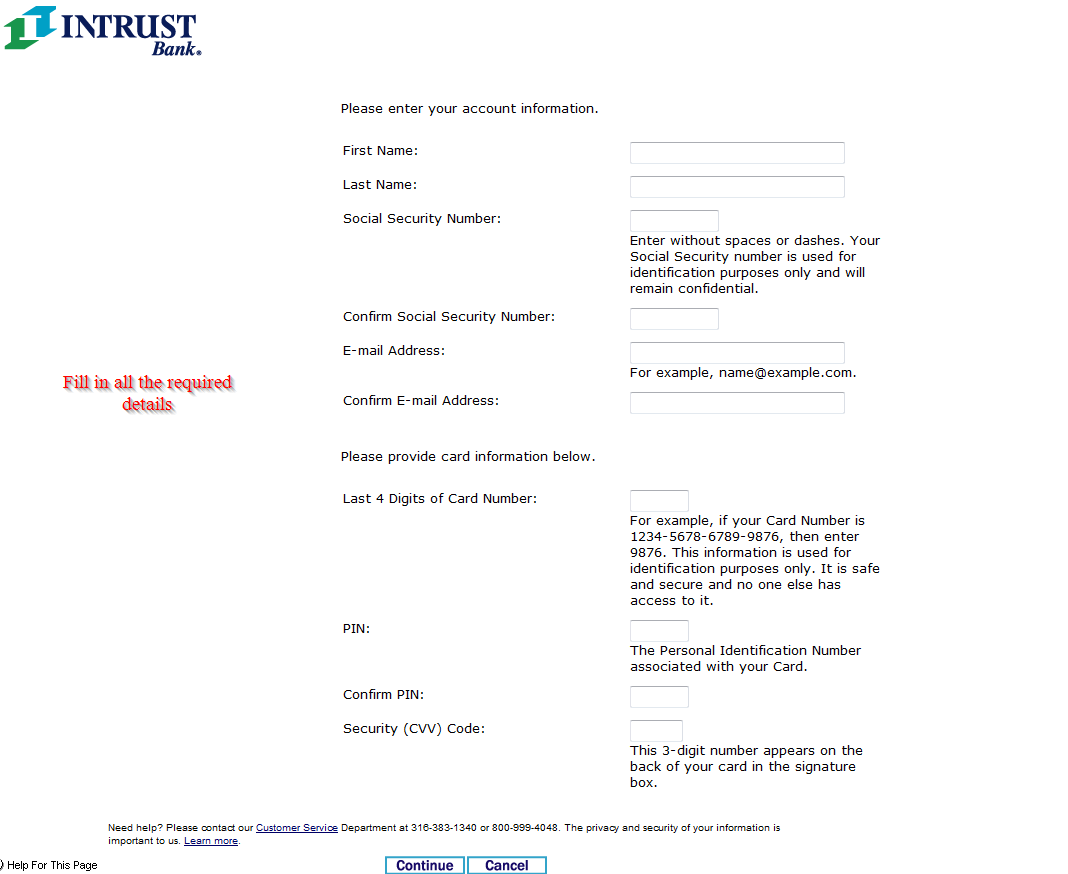 Manage your Intrust Bank online account
Here are some of the benefits of having an online account with Intrust Bank:
Full time access to your bank account
Easy to check your balances
Access your eStatements
Make payments anytime
Easy to track your account transaction history
---