Langley Federal Credit Union provides financial products and services to customers in Virginia. The company was founded in 1936 and is based in Newport News, Virginia.
Website: https://www.langleyfcu.org/
Routing Number: 251480738
Swift Code: See Details
Telephone Number: 757-827-5328
Founded: 1936 (87 years ago)
Bank's Rating:
Langley Federal Credit Union gives their customers total access to their bank accounts through its internet banking services. Customers can enroll for the internet banking services anytime to start banking anytime. These services are completely free. Here is guide on how to login, how to change your password and how to register.
How to login
Provide you have created an online account with the bank; you can login anytime and make payments or simply access the internet banking services offered. However, to login, you will need to use valid logins; otherwise, you will be blocked. Here are the steps to follow to successfully access your online account:
Step 1-Open https://www.langleyfcu.org/ in your web browser
Step 2-Enter your member number or user ID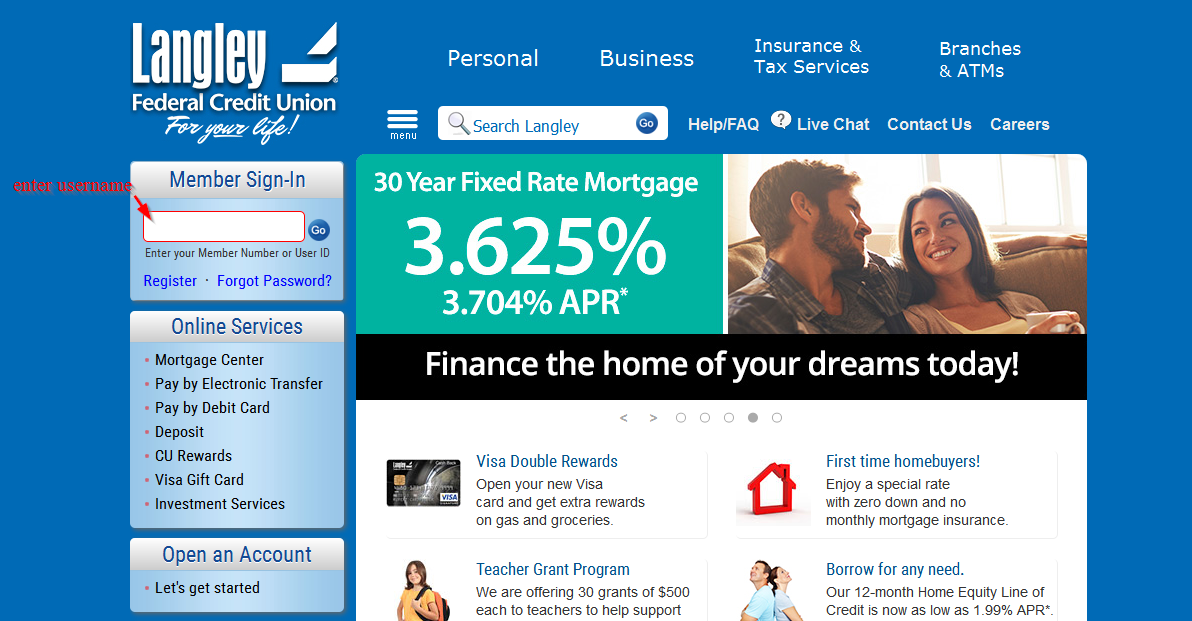 Step 3-Enter your password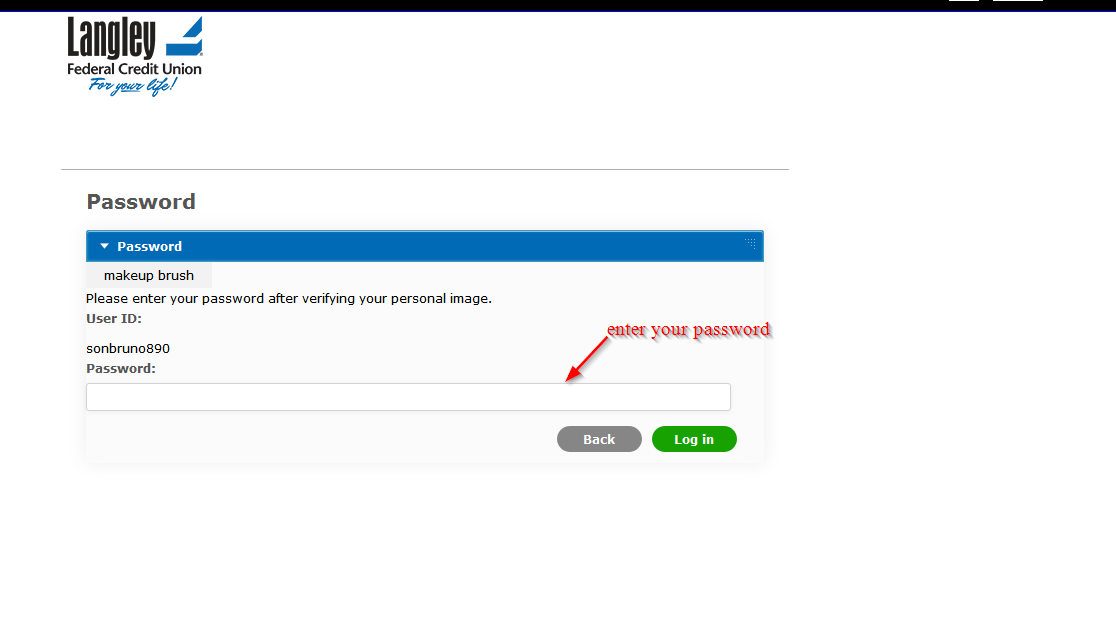 You can access your online account from anywhere provided you are using valid logins
Forgot your password?
Langley Federal Credit Union has made it possible for customers to reset their password anytime. This is very important because you may want to reset your password for security purposes or because you can't remember the password. Follow this step by step guide to reset your password:
Step 1-Go to the homepage and click "forgot password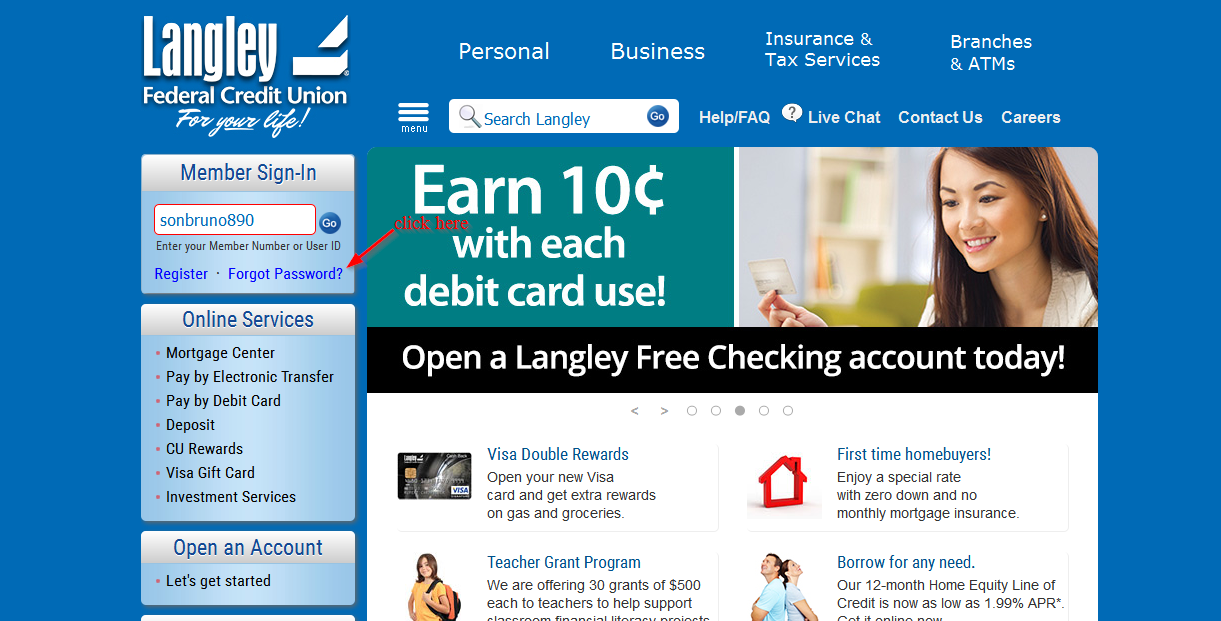 Step 2Enter your user ID and social security number
How to enroll
If you have a bank account with Langley Federal Credit Union is easy as long as you have an account with the bank. It's a simple step by step process that only takes a few minutes. Here are the steps to follow:
Step 1-Click "register"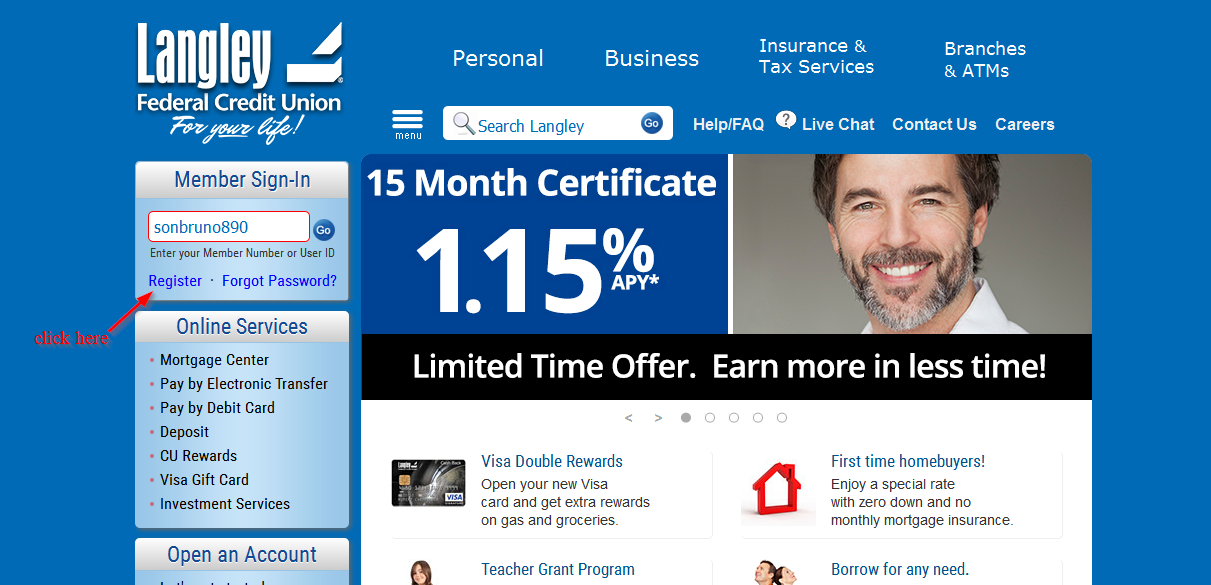 Step 2-Carefully read the terms and click "I accept the terms of this agreement"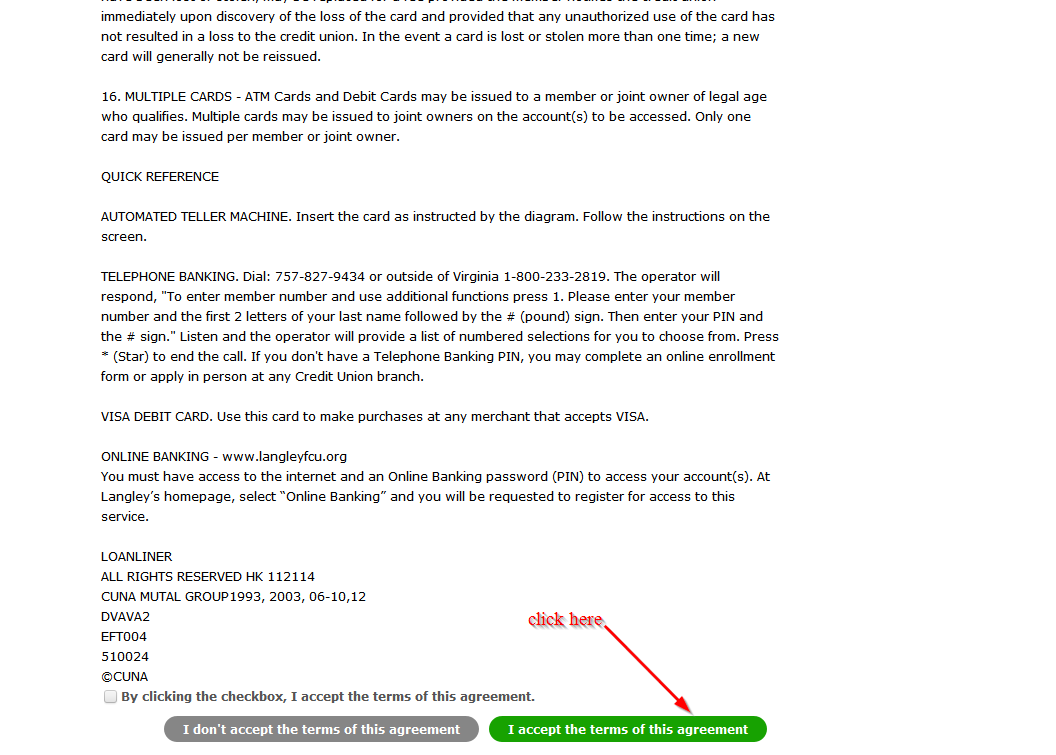 Step 3-Fill in all the details carefully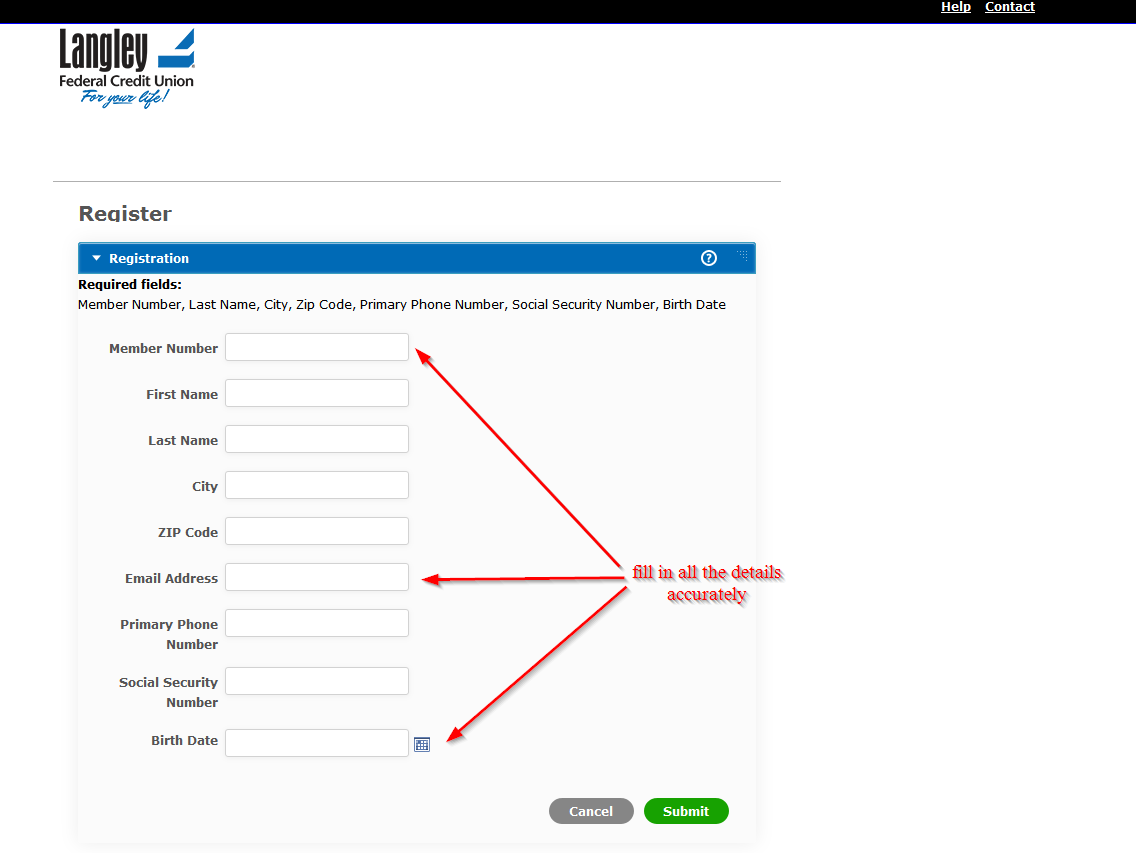 Manage your Langley Federal Credit Union online account
The following are the advantages of having an online account with the bank:
Pay your bills
Check transaction history
Check your balance
Online customer support
You can apply for loans
Langley Federal Credit Union Review
Langley Federal Credit Union received its federal charter as the National Advisory Committee for Aeronautics Laboratory Federal Credit Union in 1936. In 1942, they changed their name to Langley Memorial Aeronautical Laboratory Federal Credit Union and changed their name to their current entity in 1956.
Langley Federal Credit Union is headquartered in Hampton Roads, Virginia and has more than 19 branches in the region. The members can access the accounts online take advantage of more than 55,000 surcharge-free Automatic Teller Machines.
A number of local employers have become members of this credit union, offering easy access to membership for their employees. Common members include VersAbility, Jefferson Labs, Canon, and Christopher Newport University.
Langley Federal Credit Union offers savings and personal checking accounts, student loans, mortgages, loans, business and personal investment accounts, business accounts and credit cards.
Benefits
There are many benefits that come with becoming a member of Langley Federal Credit Union. Continue reading this review to learn more about the benefits of this credit union:
Wide choice of credit cards for people with varying credit scores
Langley Federal Credit Union is one of the largest credit unions in the United States and that puts it in the list of the first few credit unions that offer options for members who want to build of rebuilding their credit aside from offering credit cards to people who have better credit scores.
Members of the credit union can choose between four credit cards: the Select Visa Platinum, the Langley Essential Visa and the Langley Cash Back Visa Signature
Points for purchase & cash back rewards credit cards
Langley Federal Credit Union members can choose between points for purchase and cash back rewards card, the Langley Cash Back Visa signature and the Langley Rewards Signature Visa respectively.
For each dollar that members charge on the card, they get a reward point, which can be subsequently be exchanged via merchandise, vacation packages, airlines tickets and CURewards Mall for gifts. The card has an initial APR percentage of 9, which varies depending on the credit history of a member.
In addition, the Langley Cash Bank Signature visa earns 1% cash back on all the purchases. This reward is usually applied on the monthly statement of the cardholder automatically. This particular card has an initial APR that starts at 9.5%.
For people who don't want to pay the high APR for reward cards, the credit union offers you low-rate card. The card has an APR that starts at 7.5%.
More perks are offers with some credit cards
Langley Federal Credit Union offers more benefits with its cards aside from the Langley Essential Visa, which is meant for people who want to build or rebuild their credit score. The benefits include travel accident insurance, concierge services, emergency travel assistance and additional coverage for automobile rentals.
The features of the cards usually vary; therefore, those who want to learn more about the features that are included with each card should contact the credit union so that they can speak directly to a representative or visit the credit union's website for more details.
Downsides
A review wouldn't be complete without talking about the negative side of Langley Federal Credit Union. Continue reading to learn more:
Slightly less transparent when compared to other organizations
When compared to other organizations, this credit union is less transparent when it comes to the specifics of its cards. For instance, it is not clear whether the credit union has any fraud safeguards or not or if there are any additional fees involved with the cards.
Limited credit monitoring or FICO score included
Many large banks usually offer their customers some kind of limited credit monitoring or the ability to track and see changes to the FICO score. Langley Federal Credit Union does not offer this perk.
Although the benefit is not usually large enough to influence prospective members from joining the credit union, it goes without saying that the absence of this feature must be mentioned.
Conclusion
Langley Federal Credit Union has some of the best rates on mortgages and loans as well as excellent customer support. The tellers are very friendly and generally, you can be sure that you will have a good customer experience
---