Mutual Bank provides personal and business banking products and services. The company is based in Munice, Indiana and operates as a subsidiary of Mutualfirst Financial Inc.
Website: https://www.mymutualbank.com/
Routing Number: 211370503
Swift Code: See Details
Telephone Number: 800-382-8031
Founded: 1849 (174 years ago)
Bank's Rating:
Mutual Bank online banking allows customers to manage their bank accounts via the internet. With many people now having access to the internet, it is more convenient for customers to bank through the internet. It has also become safer and mutual Bank works to ensure that security and safety is top notch. Here are simple steps to help you through the logging in process, resetting your password and enrolling.
How to login
Mutual Bank has an easy to use interface that makes it easy for customers to conveniently login into their online accounts from the comfort of their homes. Just like other online account, you will need your login details. Here are the steps you need to follow:
Step 1-Open https://www.mymutualbank.com/ in your web browser
Step 2-Enter your user ID and click "sign in"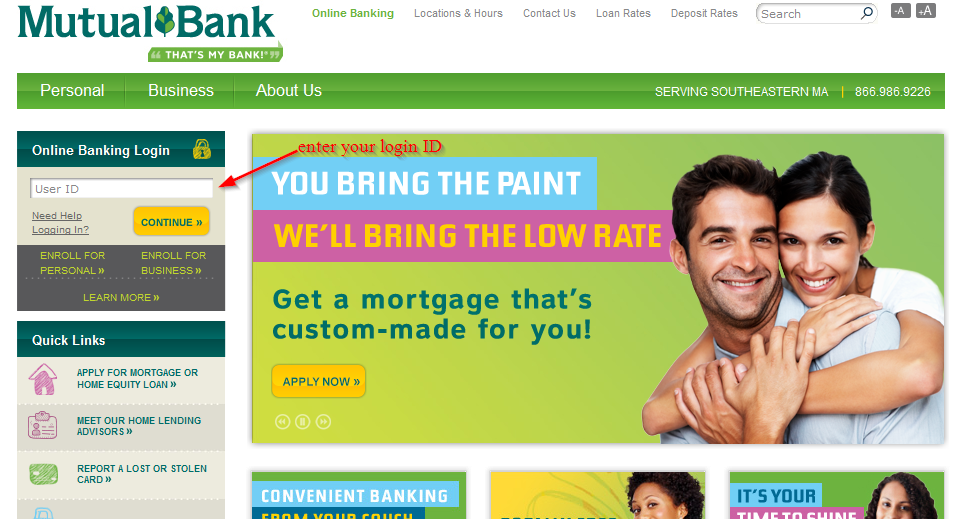 Step 3-Enter your password and click "login"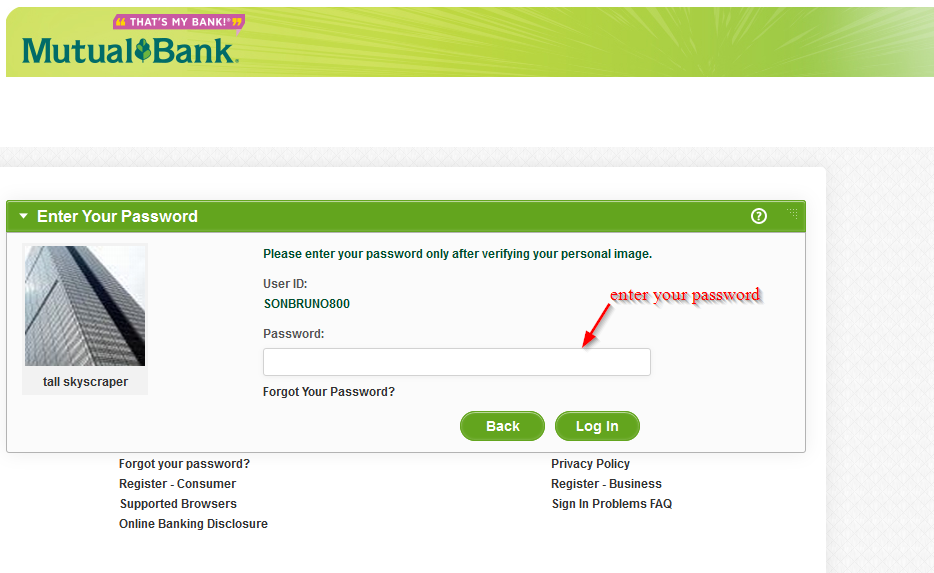 How to reset your password
It's pretty easy to reset your password as long as your login ID. You can also reset your password for security purposes. The password resetting process only takes a few minutes. Follow these simple steps:
Step 1-Start over again on the Homepage and enter your user ID and click "sign in"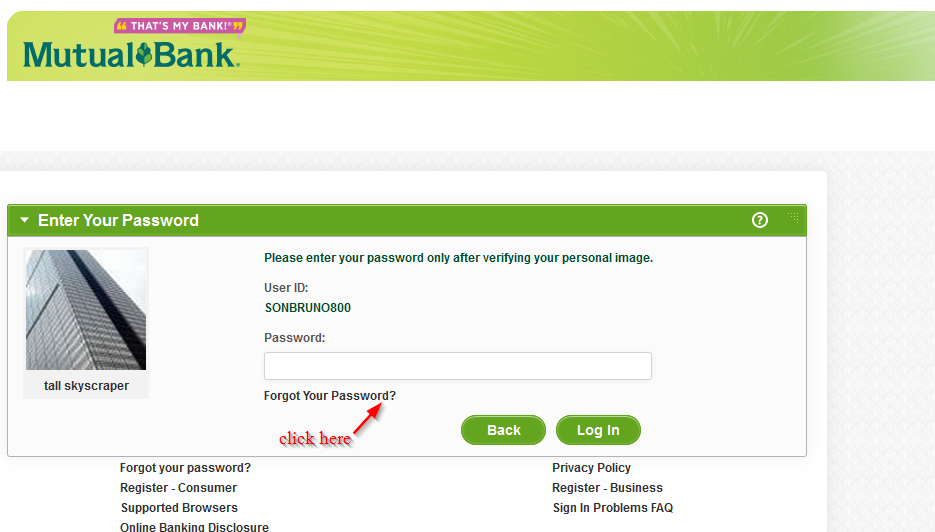 Step 2-Enter your user ID, first name, last name, social security number and home phone and click "submit"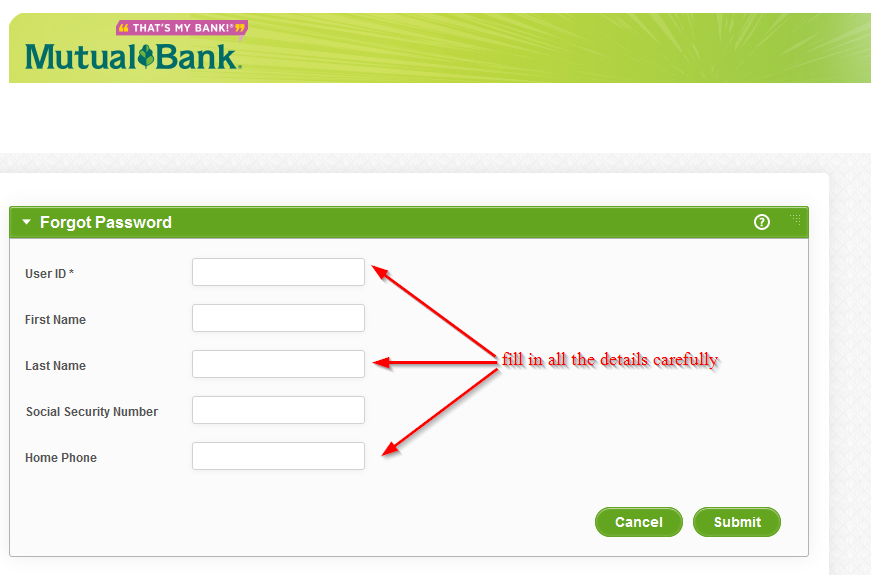 How to enroll
You can enroll for the online banking services offered by Mutual Bank anytime provided you are a valid bank account holder. These services are available to people who have an account with the bank. Here are the steps to follow:
Step 1-Go to the Homepage again and click "enroll"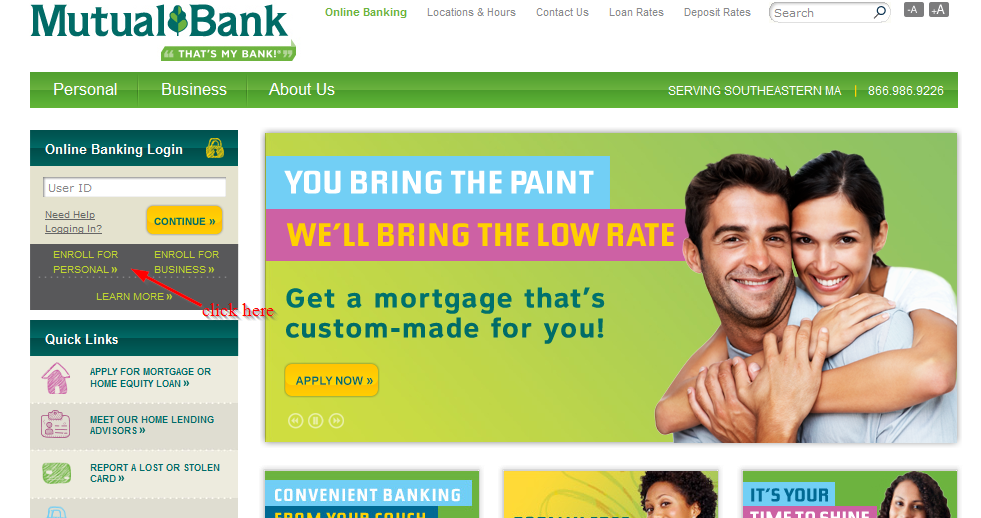 Step 2– Depending on the account you have, you are provided with "enroll for personal" and "enroll for business"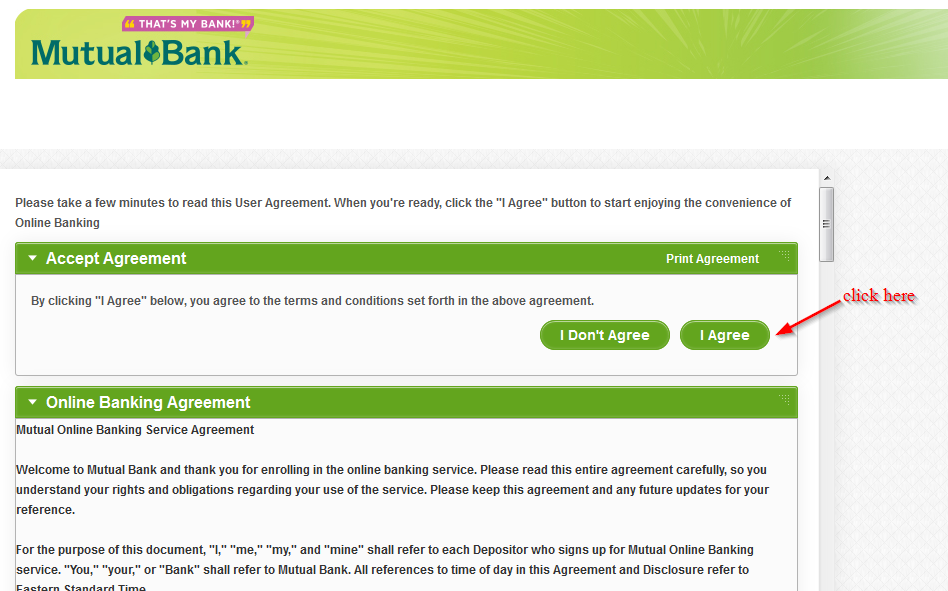 Step 3-Click "I agree"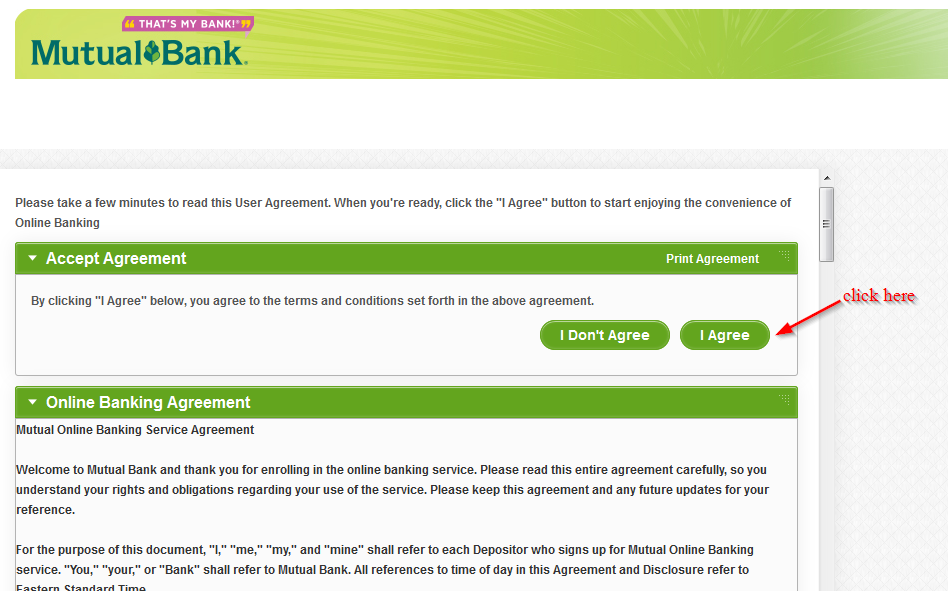 Step 4-Fill in the details required on the page
Manage your Mutual Bank online account
There are indeed many advantages of having an online account with Mutual Bank. You will be able to do the following:
Manage your bank account
You can pay your bills
Track your transaction history
Check your transaction
Report stolen card
Get transaction alerts
---