Truliant federal Credit Union is a non-profit financial institution that offers financial services to its members in Virginia, South and North Carolina.
Website: https://www.truliantfcu.org/
Routing Number: 253177832
Swift Code: See Details
Telephone Number: +1 800-822-0382
Founded: 1952 (71 years ago)
Bank's Rating:
If you are a customer for Truliant Federal Credit Union, you can take advantage of the credit union's online services to easily access the financial services offered. Customers can do so much with their online accounts, including paying bills, checking balance etc. To access these services, all the customers need to do is sign up for the online services. This comprehensive guide will walk you through the steps for logging in, resetting your password and signing up.
How to login
Logging in is a pretty simple process that will only require you to use your login details. You must also have reliable internet connection. Follow these quick steps to login:
Step 1-Click https://www.truliantfcu.org to access the credit union's website
Step 2-Place your mouse on "online banking login"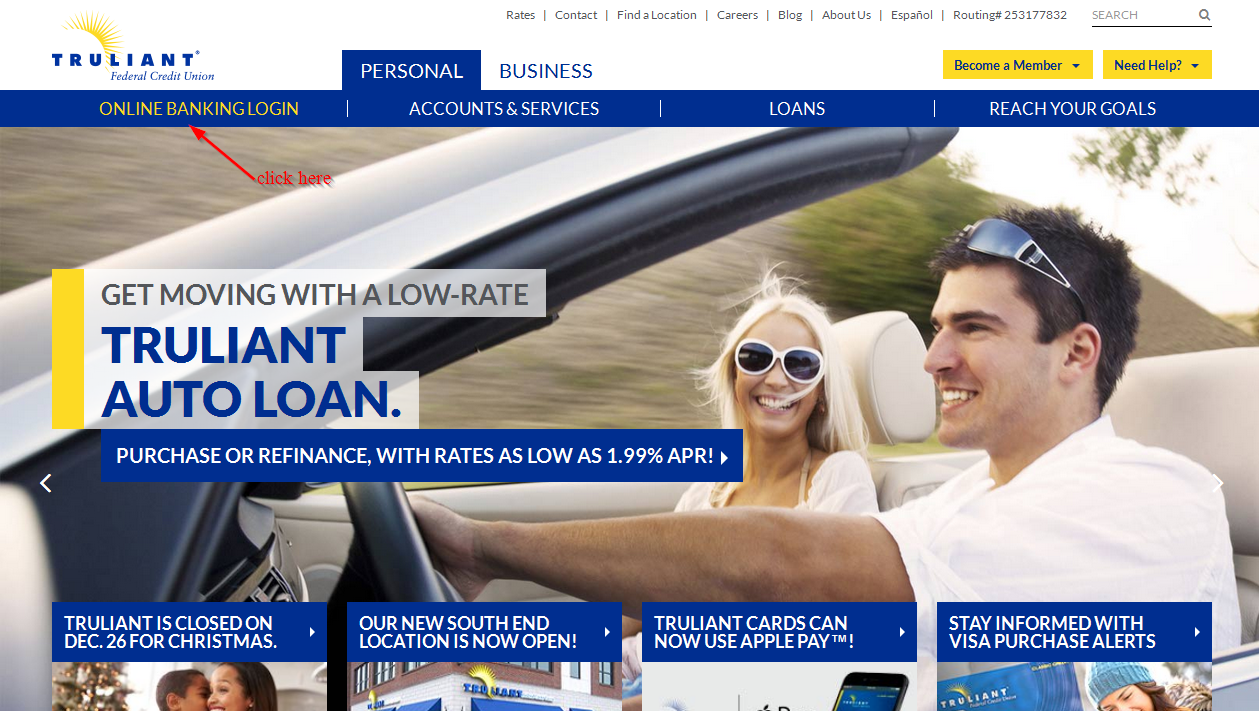 Step 3-Key in your username and password and click "login"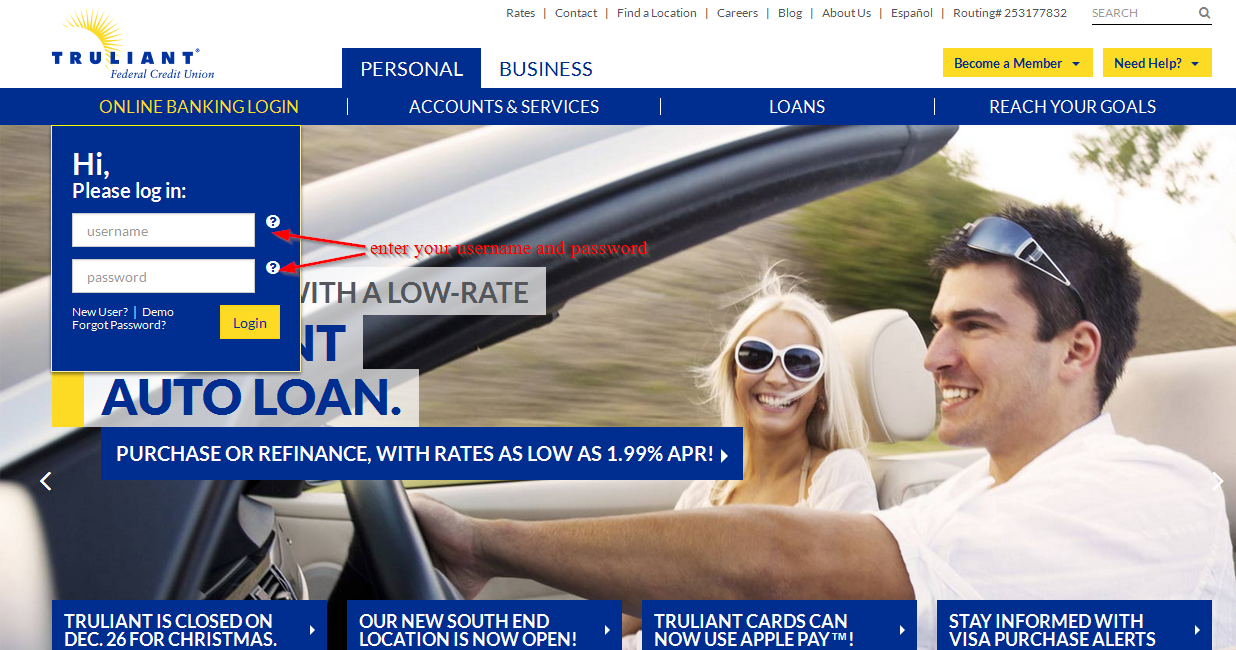 How to reset your password
Many people tend to forget their passwords because of their busy life schedule or may they may want to change it because they are concerned about the security of their online accounts. These simple steps will help you reset your password:
Step 1-Again, click "online banking login"
Step 2-Then click "forgot password?"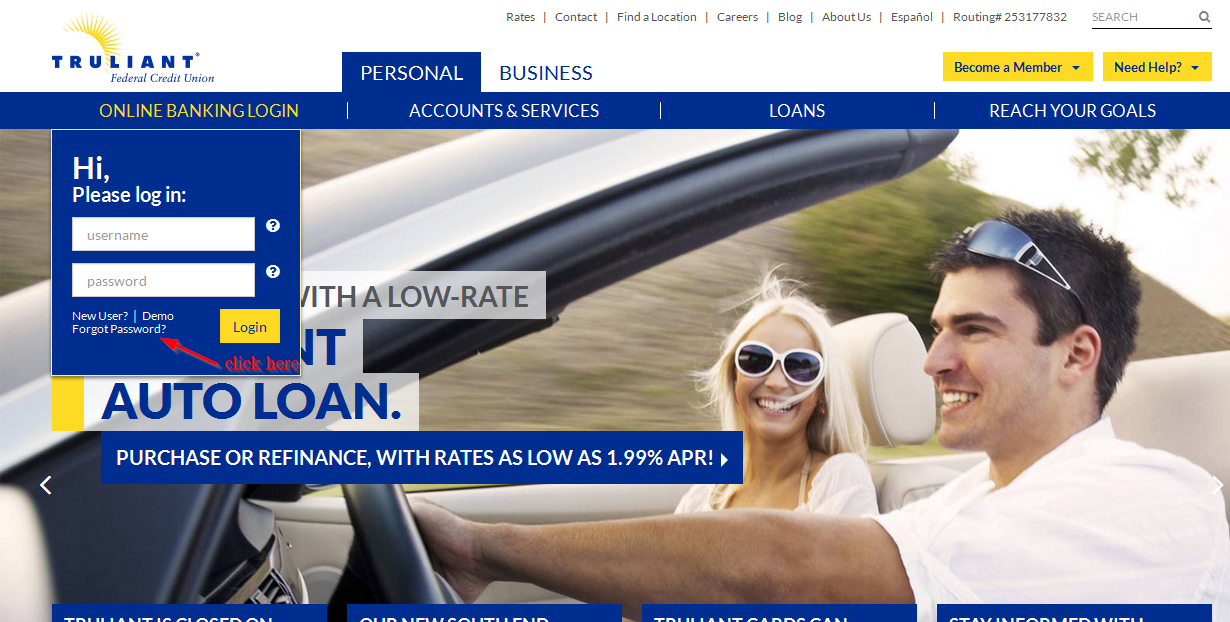 Step 3-Key in your phone number and username and click "send me a new password"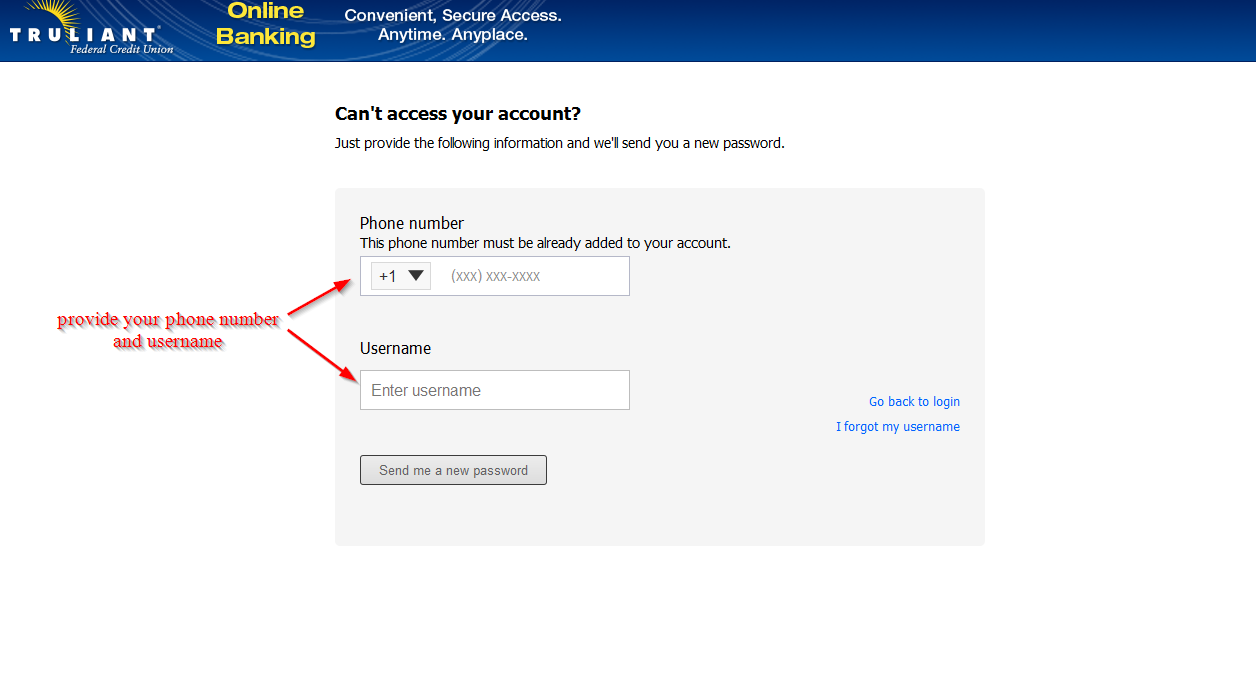 When you provide the details, the bank will send you a new password
How to enroll
Customers who want to access these online services will need to enroll. The credit union is so much concerned about the security of their customers and that's why they request that customers contact them to enroll for the online banking services.
You can use the phone number provided on the credit union's website or you can find it in this post. Once you contact the credit union, they will set up the online account for you and you will be provided with a temporary password and username to login.
Manage your Truliant Federal Credit Union account online
There are numerous benefits of these online banking services. They include:
You can take care of your financial tasks anywhere, anytime
You can easily manage your money
Saves you time by minimizing trips to the nearest branch
---