1st Capital Bank provides banking services and products to real estate, professionals and businesses. The bank was founded in 2007 and is based in Salinas,California.
Website: https://www.1stcapital.bank/
Routing Number: 121144612
Swift Code: See Details
Telephone Number: 831-264-4003
Founded: 2007 (16 years ago)
Bank's Rating:
1st Capital Bank internet banking services have brought a sense of convenience and safety in the banking industry. Customers can bank from anywhere through the internet when they enroll for internet banking. This guide will walk you through quick steps you'll need to follow to complete steps for signing in, resetting password and signing into your online account.
How to login
You will be required to provide your login details each time you want to access the banking services online. The simple steps you will need to follow have all been covered here:
Step 1-Open https://www.1stcapital.bank/
Step 2-Enter your access ID and password for your online account and press the login button to access your dashboard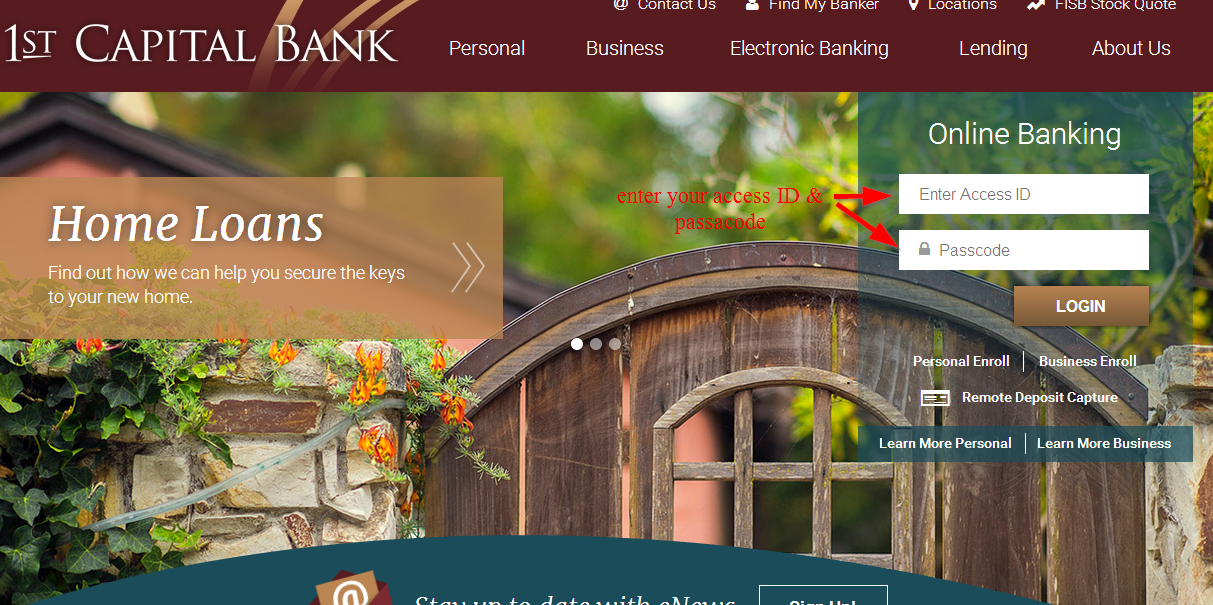 How to reset your password
If you are getting login errors then chances are that you have used an incorrect password. This shouldn't worry you because you can change your password. We have covered the steps you will need to follow to change your password:
Step 1-Provide your logins in the respective login fields. Since the details you have are incorrect, you will receive an error
Step 2-Click the link forgot your passcode?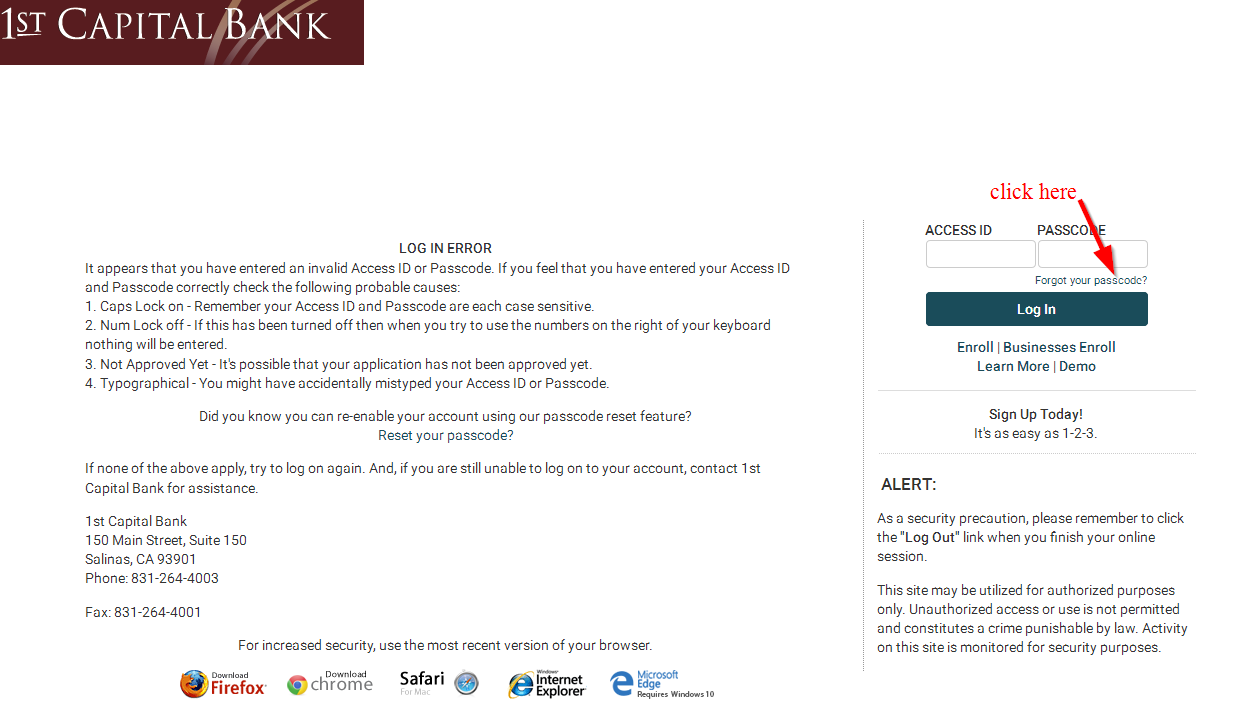 Step 3-Type in your access ID, account number and email address and then press submit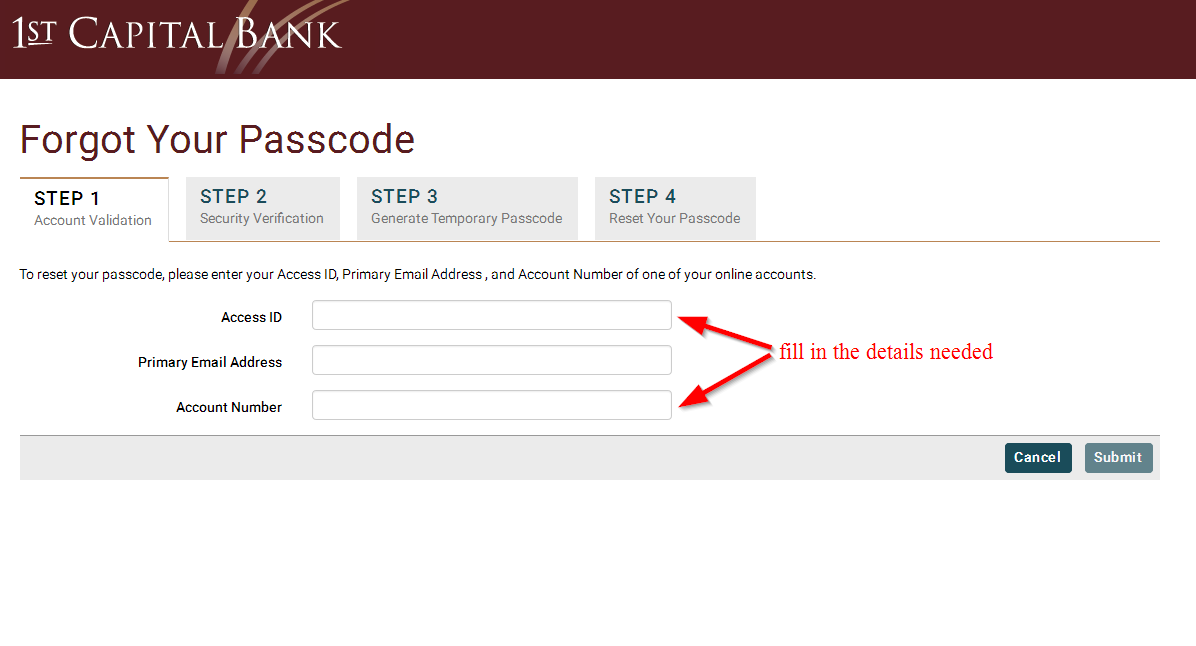 How to enroll
You can enroll for the internet banking services anytime provided you have an account with the bank. It could be a personal or business account. When you enroll, you'll be able to access your money, along with other banking services anywhere. Here are the quick steps you will need to follow:
Step 1-Choose either personal enroll or business enroll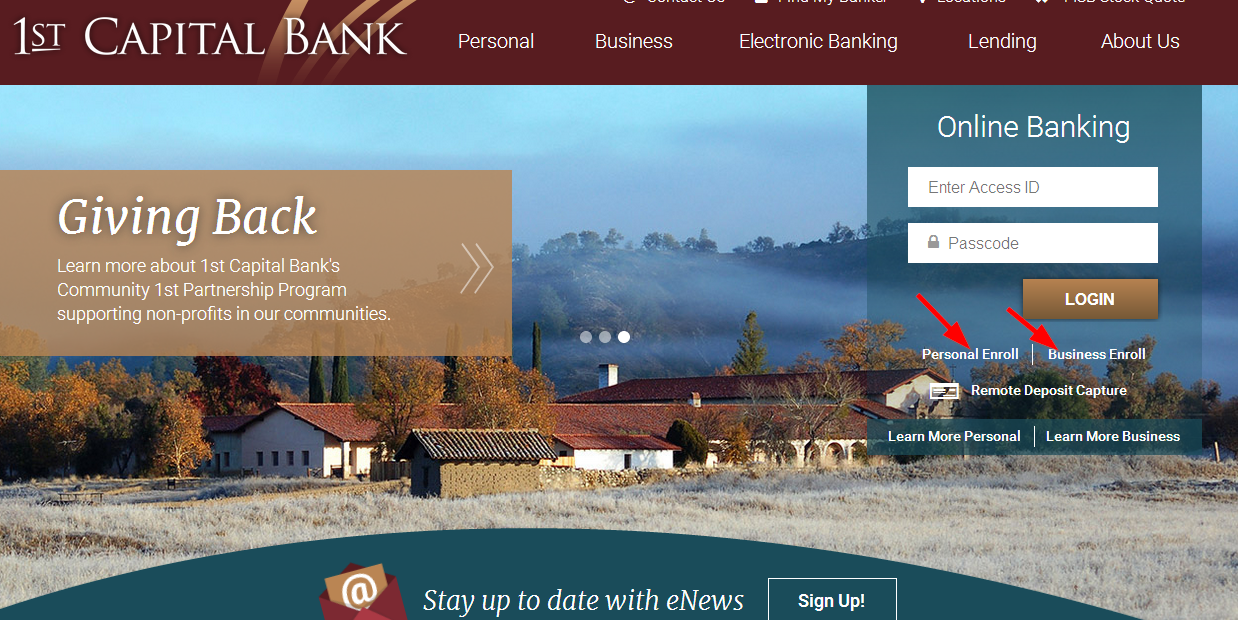 Step 2-Read terms and conditions and then tick the check box and click I agree. Do the same for the next page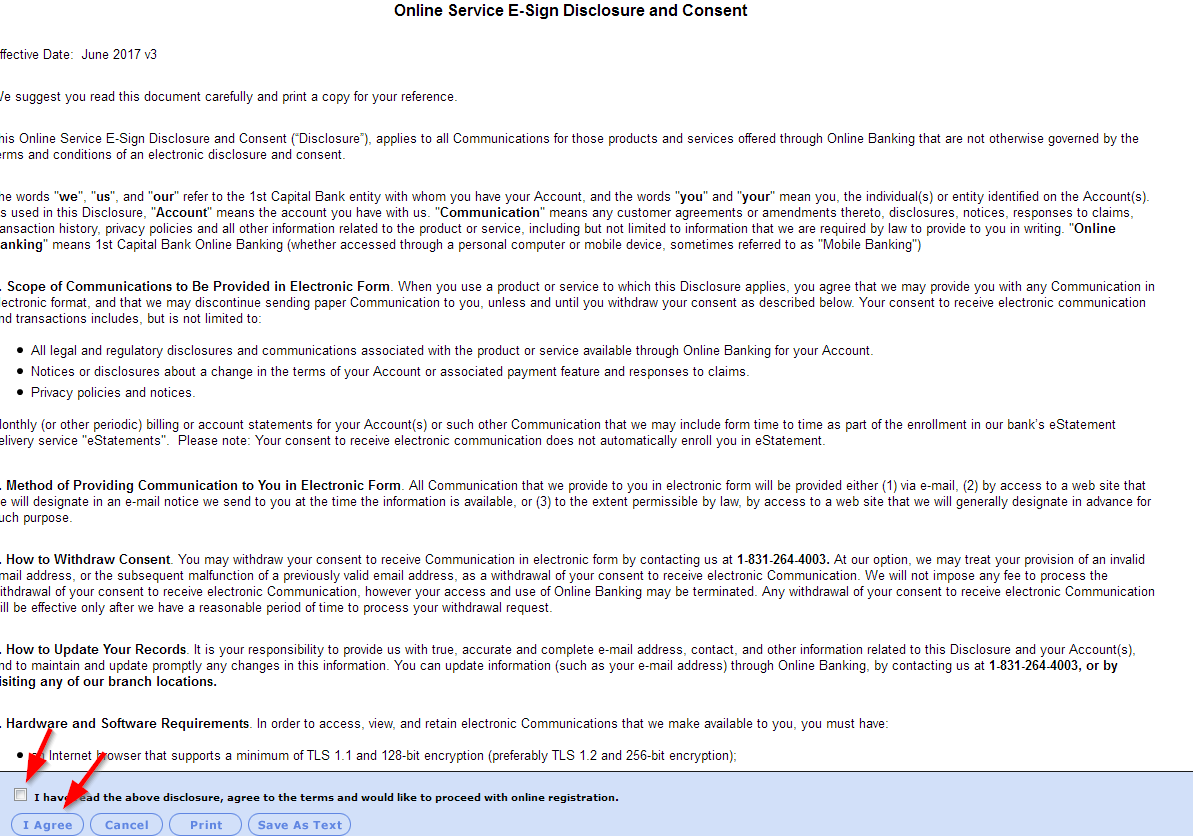 Step 3-Type in all the details that are needed and then click continue
Manage your 1st Capital Bank account online
Check your account balance
View your transaction history
Transfer funds
Find the nearest ATM or branch
Contact the bank online
---