Adams Dairy Bank offers banking services and products to small to mid-size business owners, individuals and professional corporations in Missouri. The bank was founded 2008 and is headquartered in Blue Springs, Missouri. The Bank operates as a subsidiary of Adams Dairy Bancshares, Inc.
Website: https://www.adamsdairybank.com/
Routing Number: 101089865
Swift Code: See Details
Telephone Number: 816-655-3333
Mobile App: See Details
Founded: 2008 (15 years ago)
Bank's Rating:
Adams Dairy Bank has continued to provide its customers with reliable and professional banking services and now through its website, customers can register for online banking services. To help you manage your online account, we have covered steps for signing in, changing password and also signing up.
How to login
In order to login, you will need to provide your login details and as long as the details are correct, you should be able to access your dashboard. Simply follow the steps below:
Step 1-Open https://www.adamsdairybank.com/
Step 2-Click online banking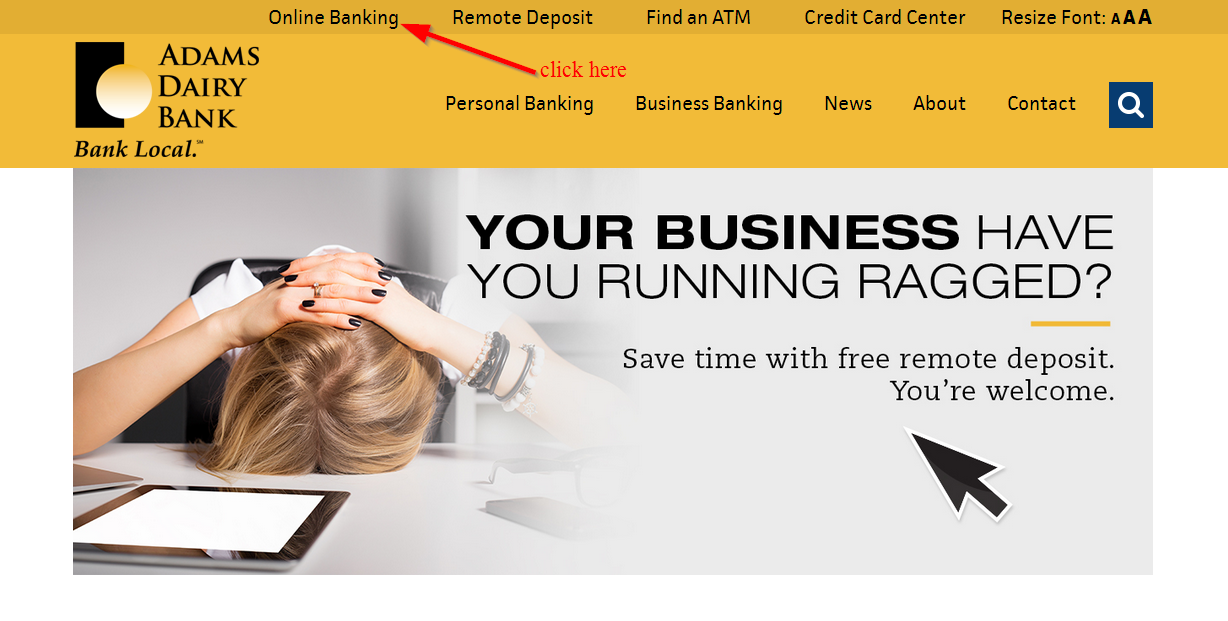 Step 3-Enter your online banking ID and click submit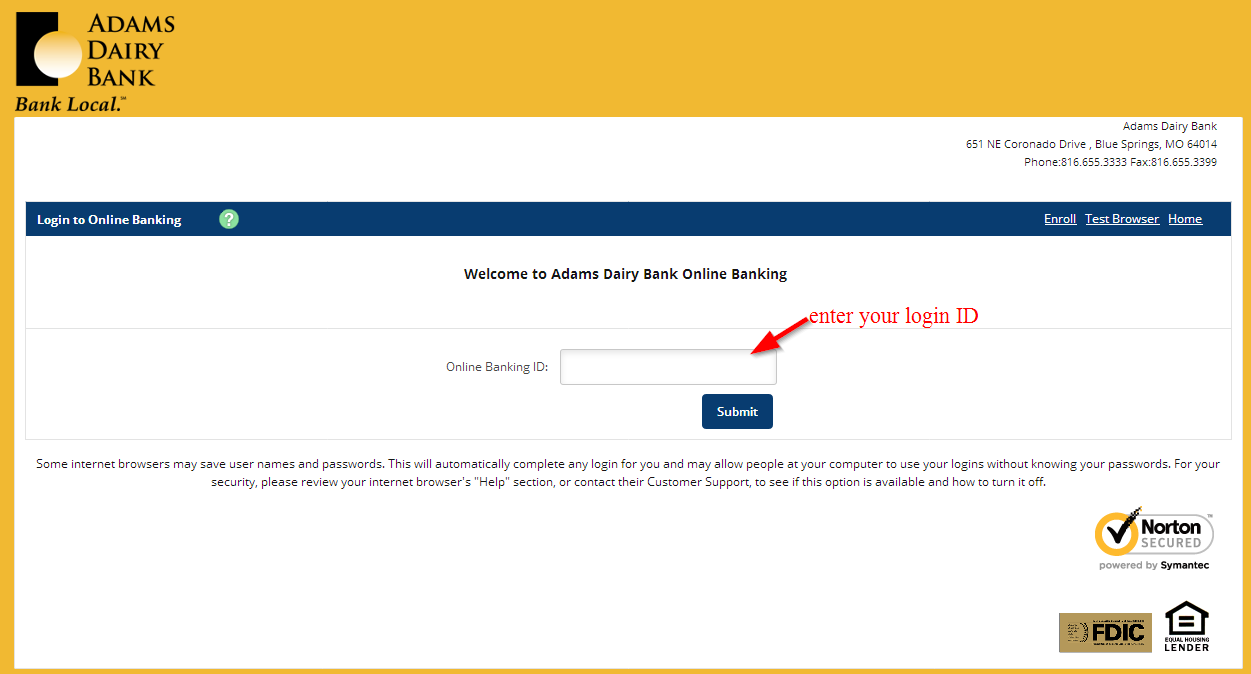 Step 4-Enter your online banking password and then press submit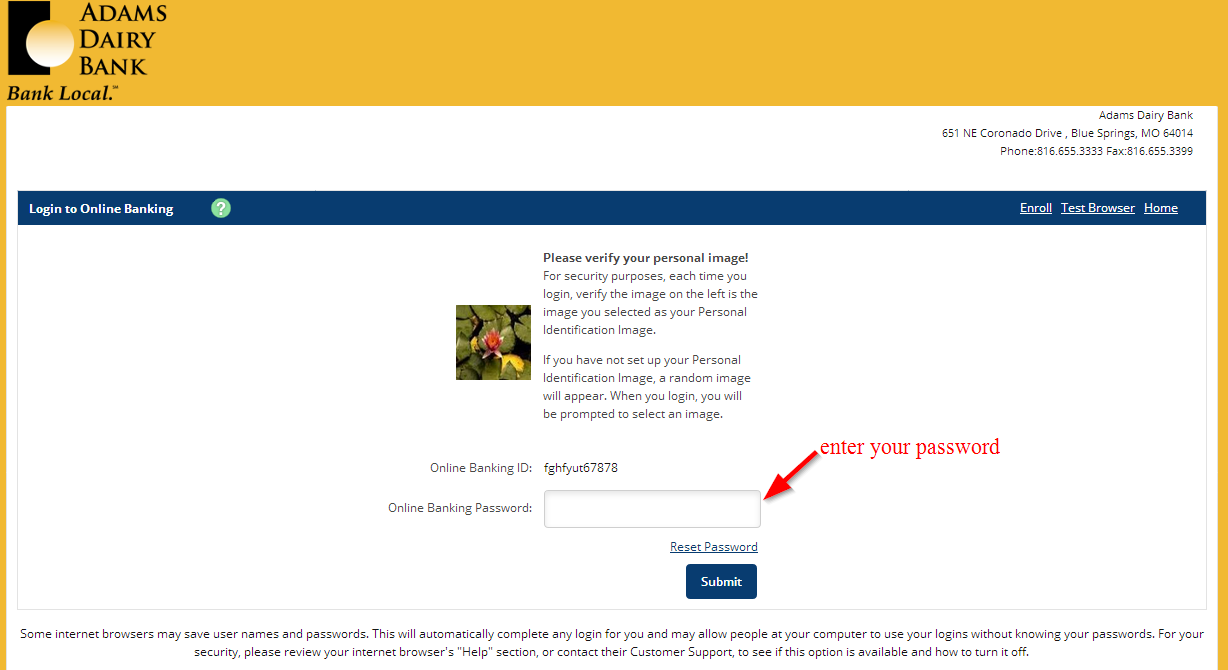 You only need to make sure that the details provided are correct for you to login
Forgot your password
The process of changing your password shouldn't be difficult as long as you have the correct details for changing your password. The simple steps you will need to follow to change your password have all covered here:
Step 1-Click online banking and enter your online banking ID to access on the next page
Step 2-Press reset password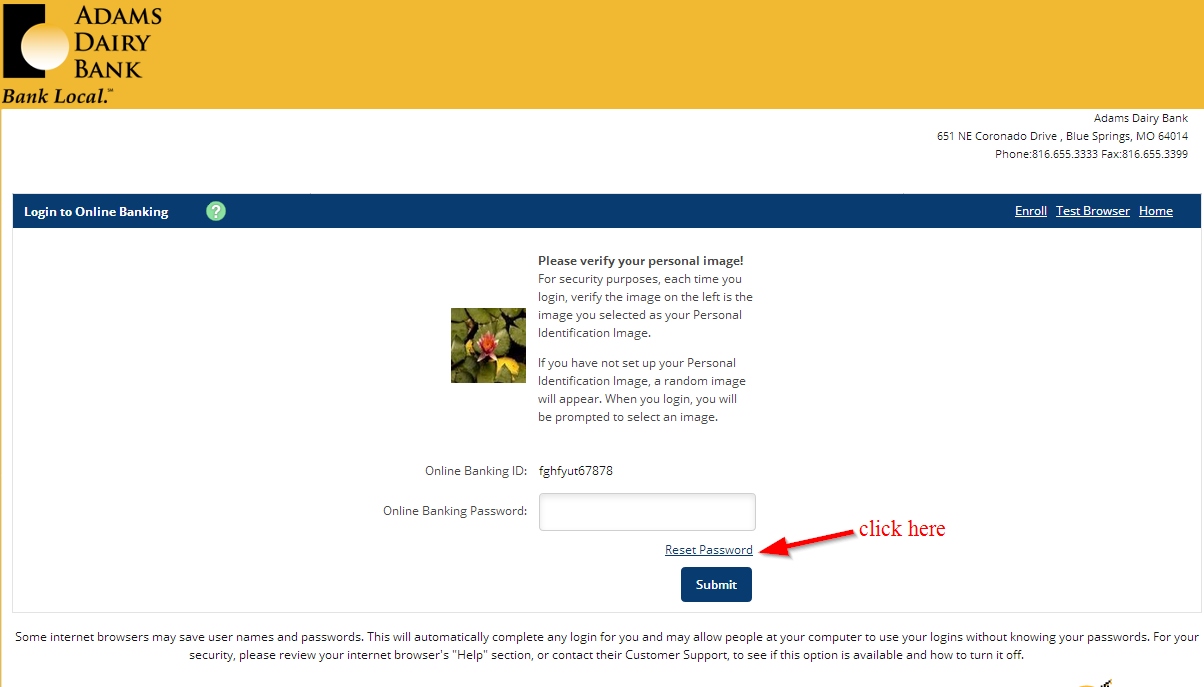 Step 3-Type in your online banking ID, email address on file and email subject and then press continue to proceed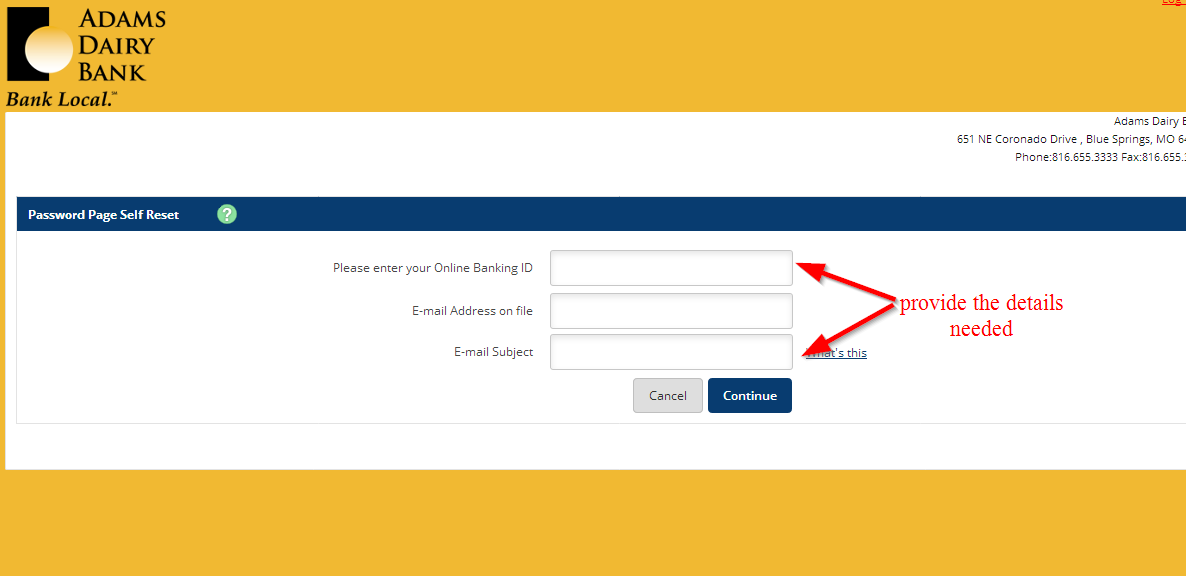 How to enroll
The process of enrolling is quite simple for customers who have registered for the online banking services. The steps that you will need to follow in order to sign up have been covered here in detail:
Step 1-Click online banking
Step 2-Click enroll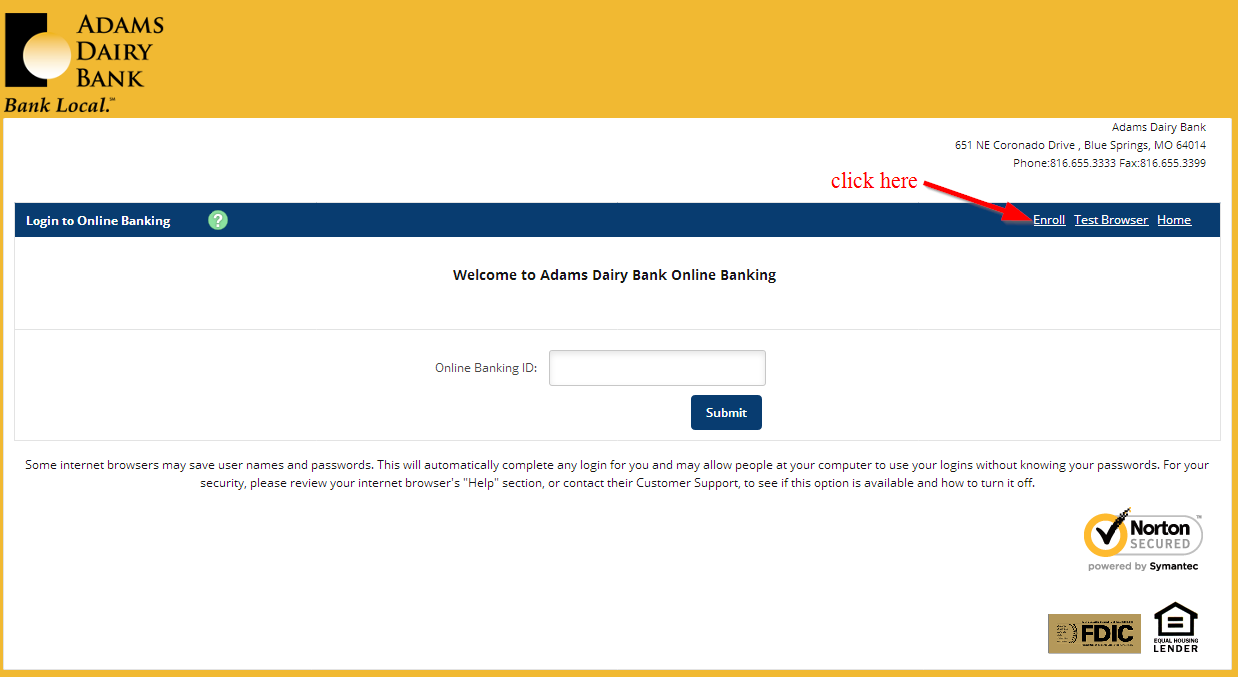 Step 3-Read the online banking agreement and then press I agree to continue
Step 4-Enter your account number and your social security number and then click continue to proceed with the registration process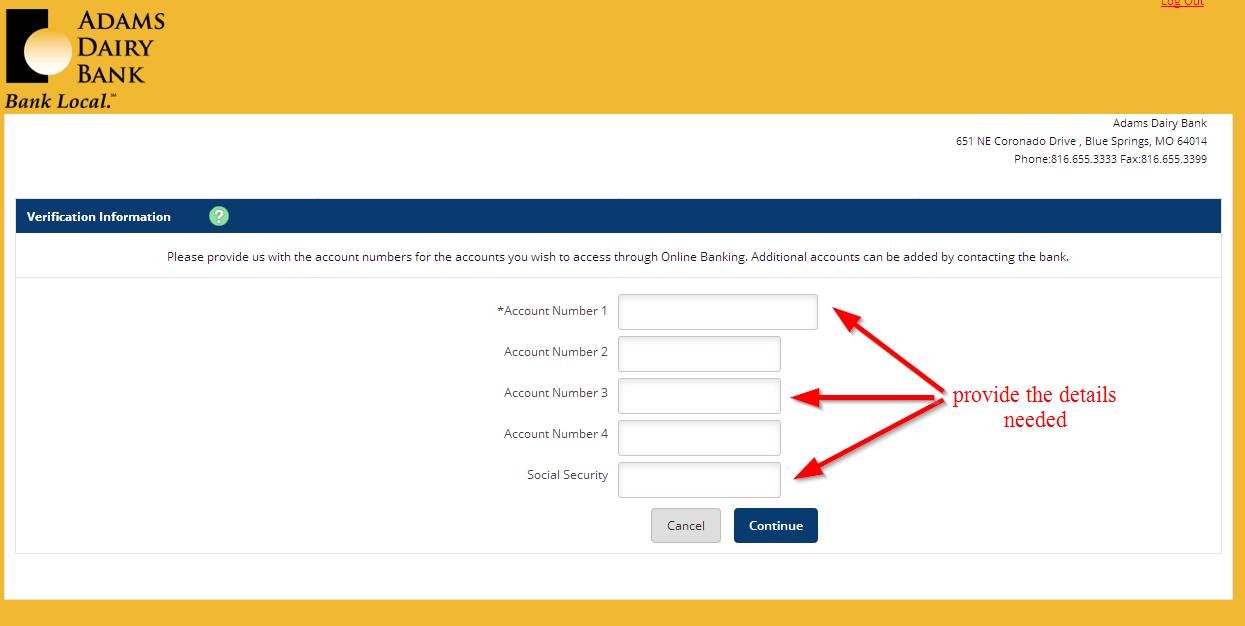 You will need to provide more information in the next few steps in order to register
Manage Adams Dairy Bank account online
Check your balance
Transfer funds
Access customer support
Deposit your check
View your check image