Ameriserv Financial Bank is a community bank providing banking services and products to businesses and individuals. The bank was established in 1993; it is headquartered in Johnstown, Pennsylvania and works as a subsidiary of AmeriServ Financial, Inc.
Website: https://www.ameriserv.com/
Routing Number: 031301066
Swift Code: See Details
Telephone Number: 1-800-837-2265
Founded: 1993 (30 years ago)
Bank's Rating:
Ameriserv Financial provides a safe and easy way for customers to manage their banking services. Online banking is an easy way of managing your money as it gives you total financial freedom. You can access your money from anywhere, in addition to other banking services such as access to loans and mortgage. We have created this short guide to help you manage your online account.
How to login
The login process is quite simple and if you have the correct login details, you can access your bank account from anywhere. These steps should help you to login:
Step 1-Open https://www.ameriserv.com/
 Step 2-Select an option from the run down menu. Choose either personal online banking or business online banking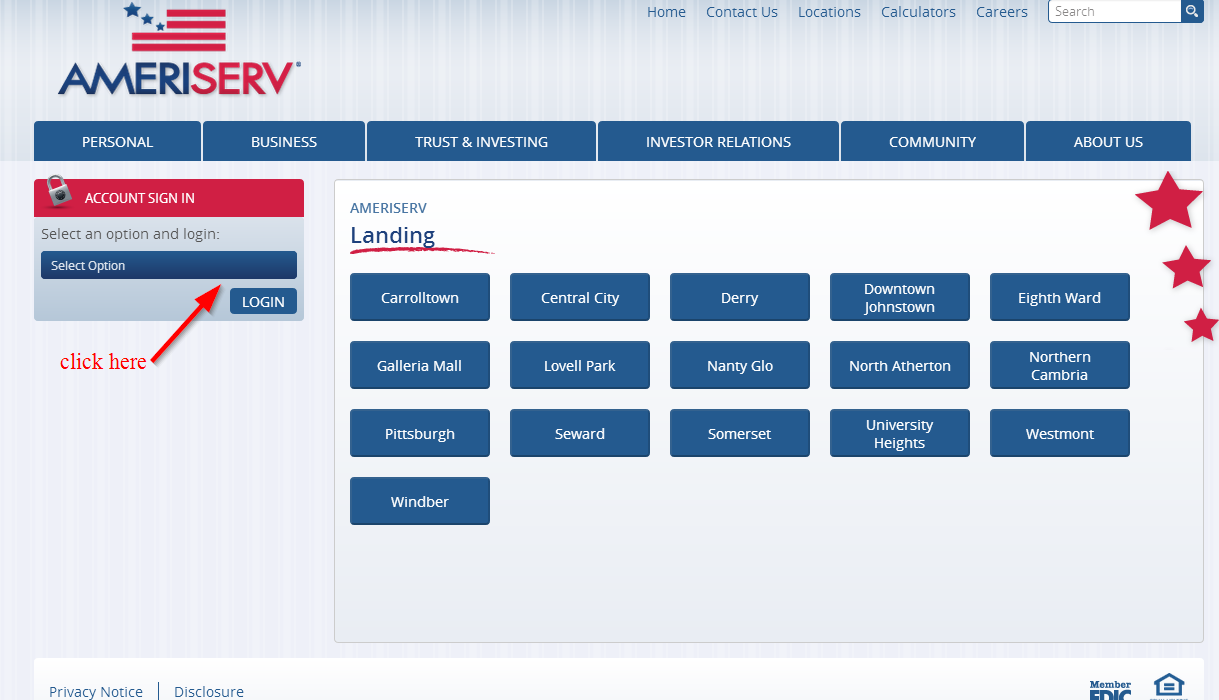 Step 3-Then click login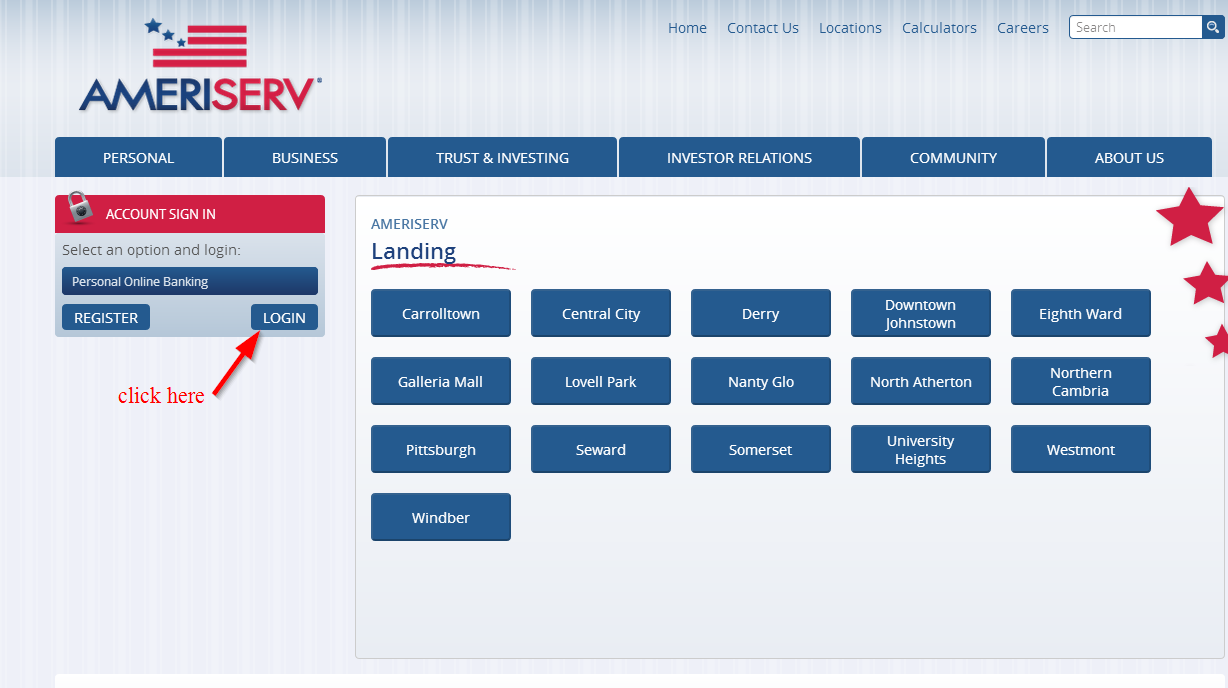 Step 4-Enter your username and password for your online account and click login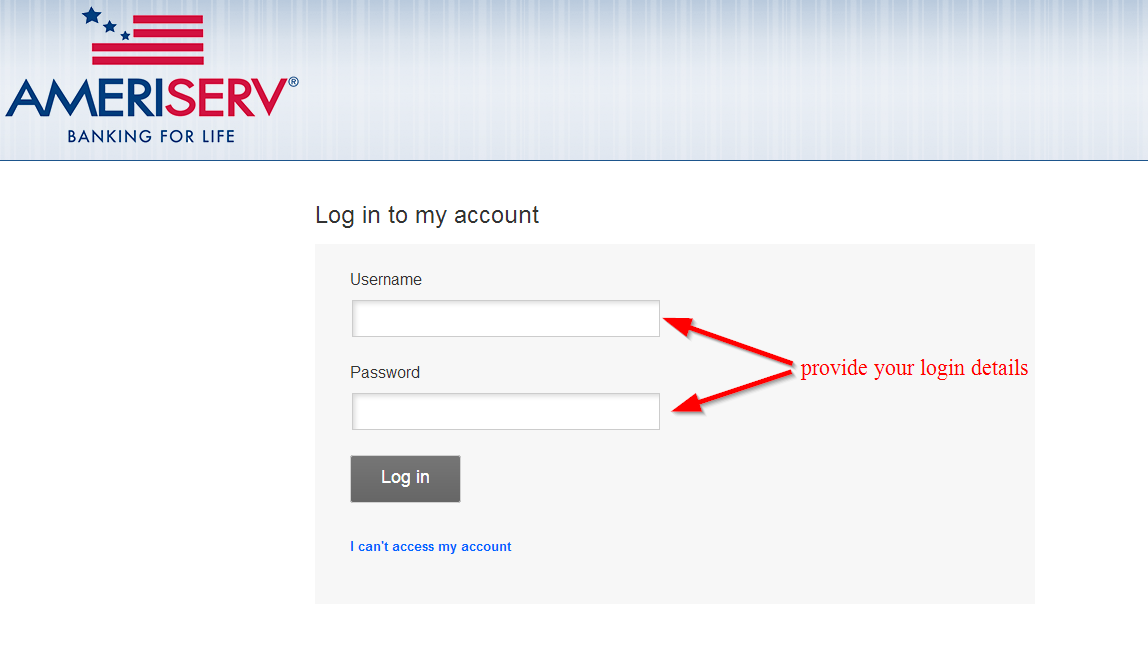 How to reset your password
The steps involved in the process of changing password are quite simple and straight forward. However, you must have registered an online account with the bank for you to change password. We have covered here the simple steps you'll need to follow to reset password:
Step 1-Follow steps 2 & 3 above
Step 2-Click I can't access my account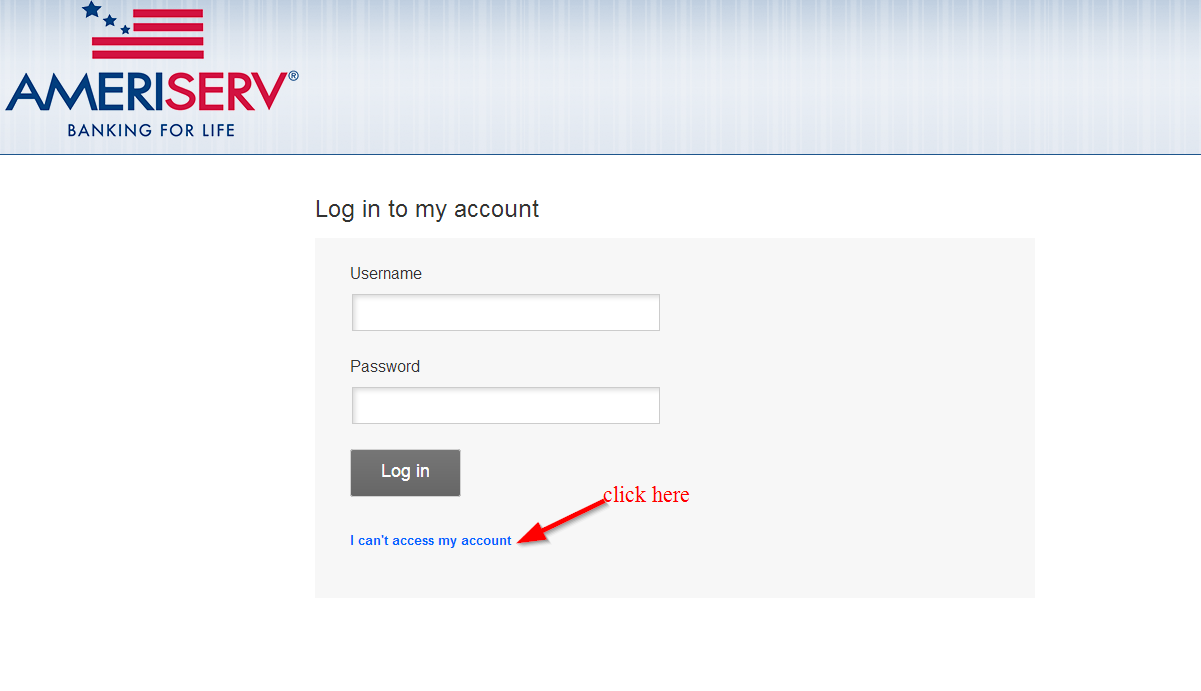 Step 3-Provide your phone number and username and then press send me a new password to receive a new password in your email address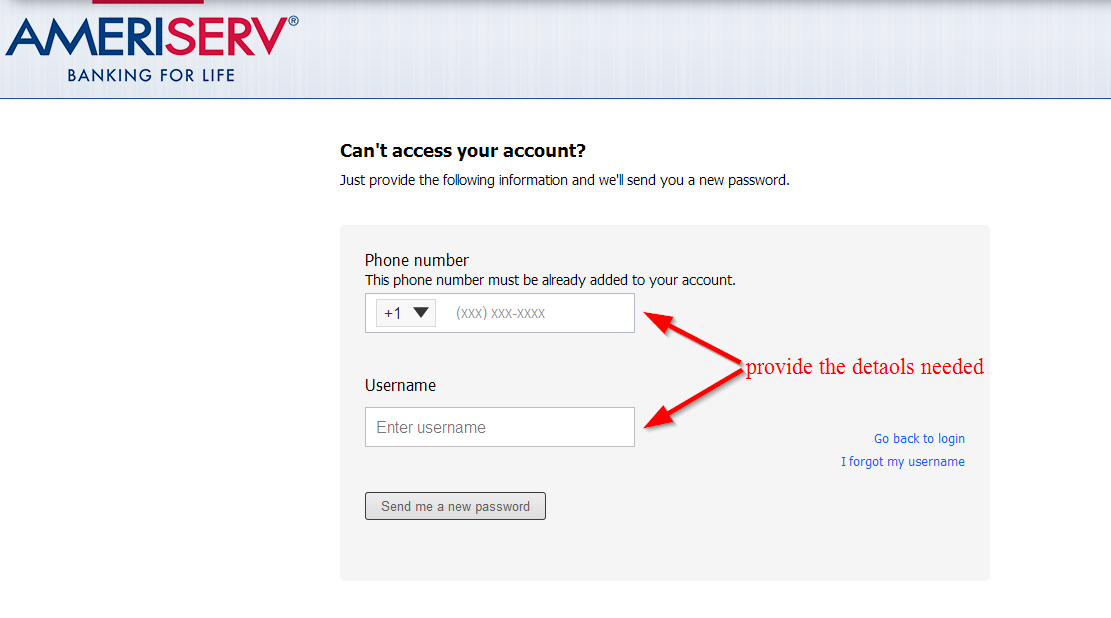 How to enroll
Customers who have personal and business accounts with Ameriserv Financial can register on the bank's website to start accessing online banking services. It only takes a few minutes to set up an online account on the bank's website. Follow these simple steps:
Step 1-Place your mouse on personal or business and choose online banking option. Here, we will go with personal banking.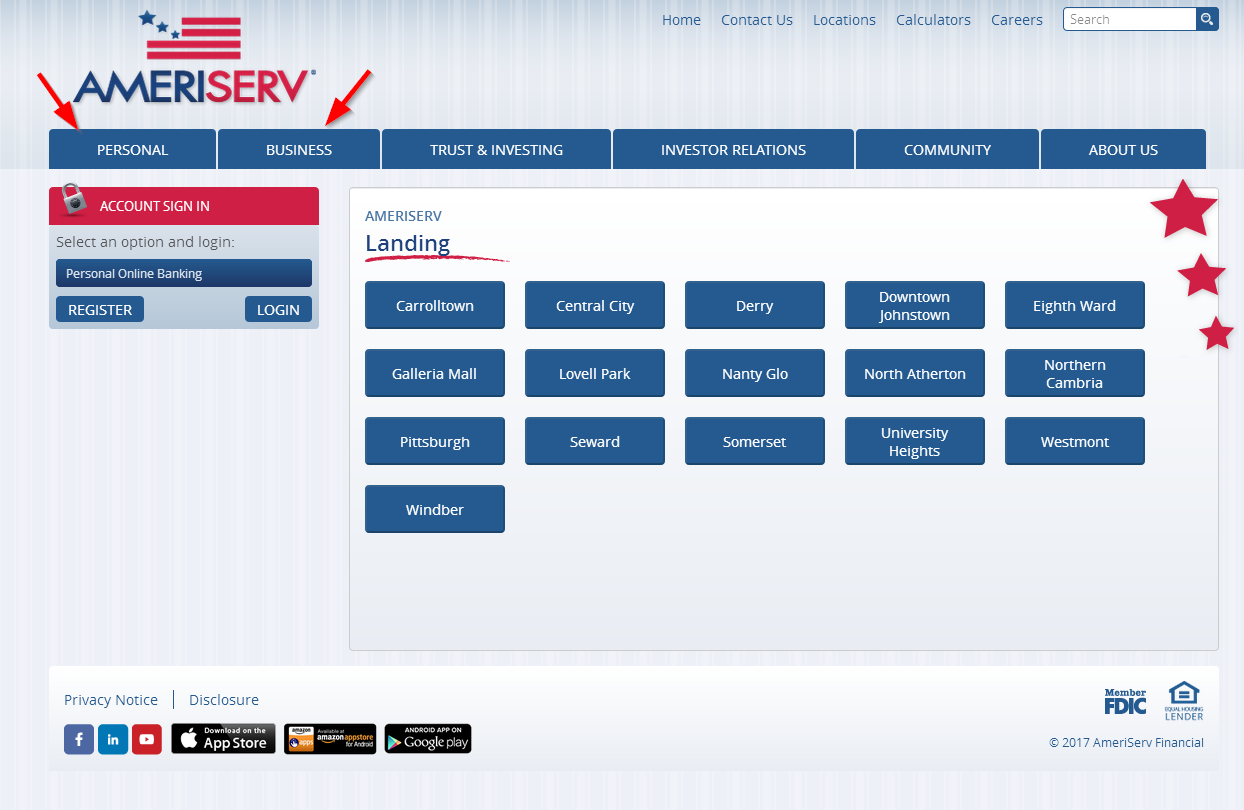 Step 2-Click get started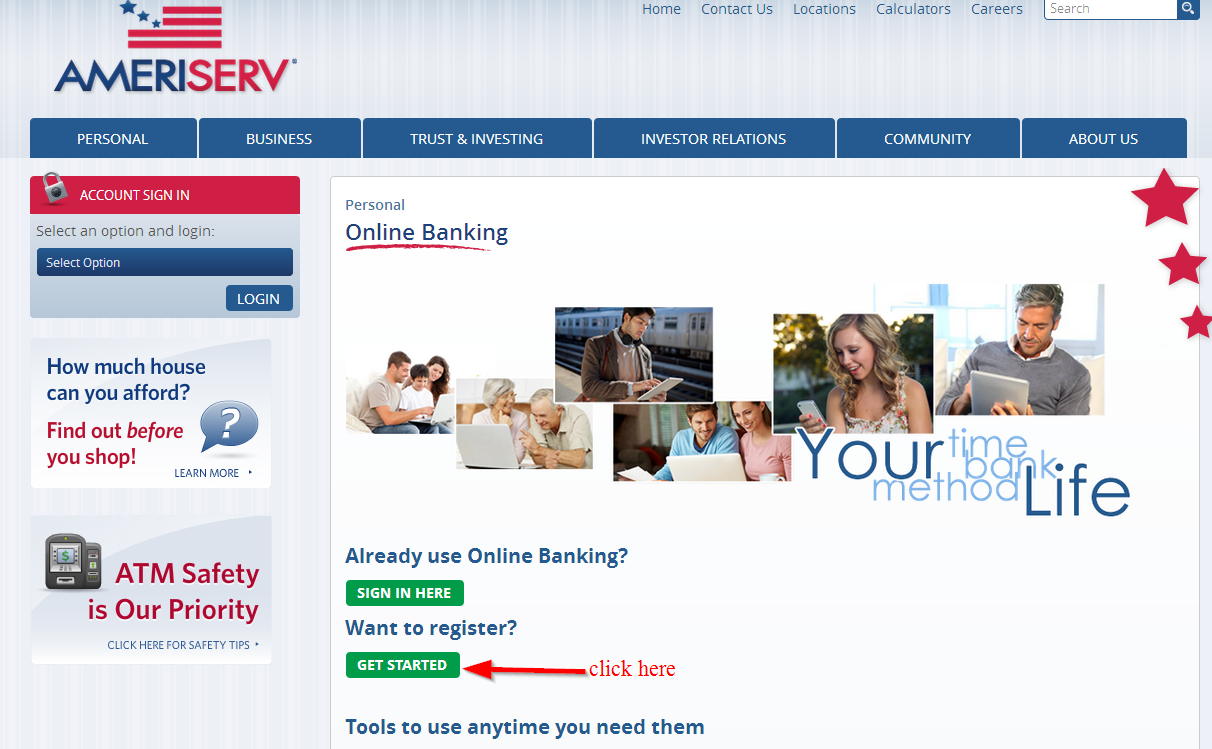 Step 3-Fill the form with your relevant details and click complete sign up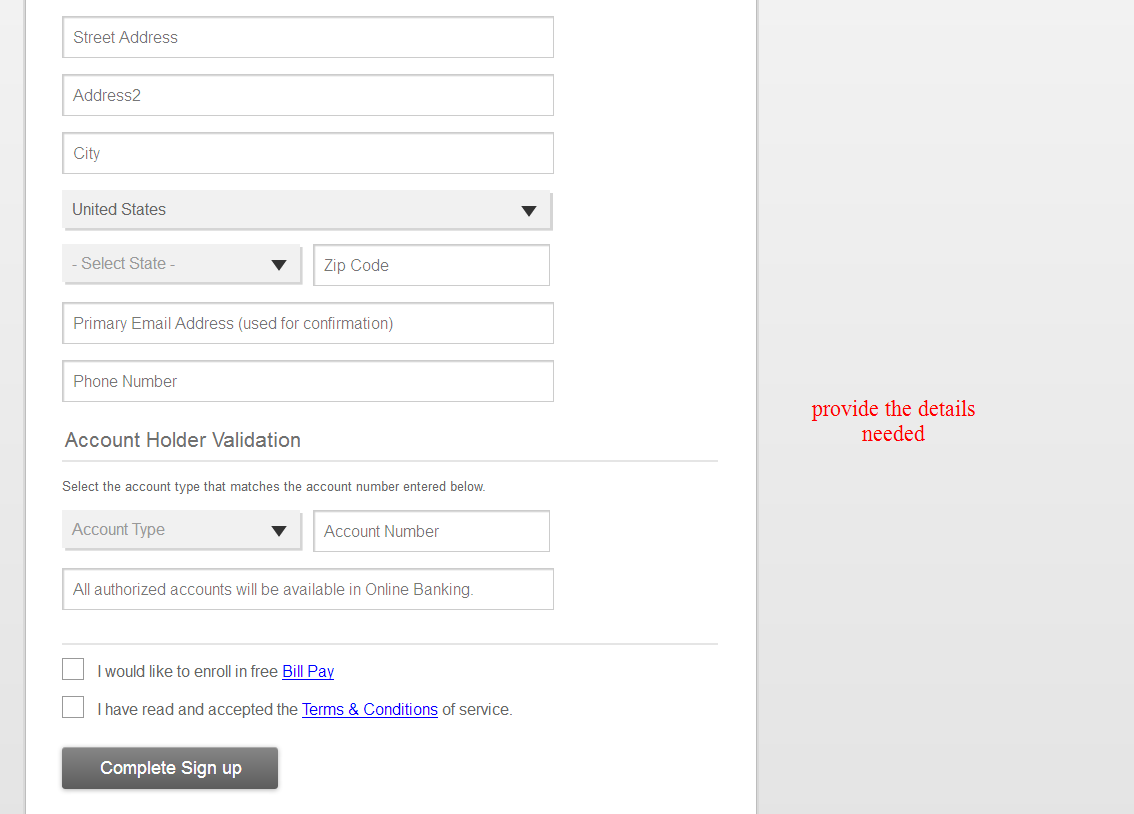 Manage your Ameriserv Financial account online
Pay bills online
Transfer funds
Check account balance
Find an ATM or branch near you
Access online customer support
Report lost or stolen ATM
---