Bank Leumi USA offers business and individual banking services and products for clients in the United States.the bank was founded in 1954 and is based in New York, New York and works as a subsidiary of Bank Leumi Le-Israel Corporation.
Website: https://www.leumiusa.com
Routing Number: 026002794
Swift Code: See Details
Telephone Number: 800-892-5430
Founded: 1954 (69 years ago)
Bank's Rating:
Bank Leumi USA gives its customers unlimited and secure access to their money as well as other financial services through internet banking. Many people today are struggling with online banking and that's why we have created this simple guide to take you through steps for signing into your online account, changing password and also signing up.
How to login
You will need to login anytime you want to make a payment, transfer funds or access your money. These simple steps will help you to login into your online account:
Step 1-Open https://www.leumiusa.com/
Step 2-Type in a valid Leumi ID and user ID and click login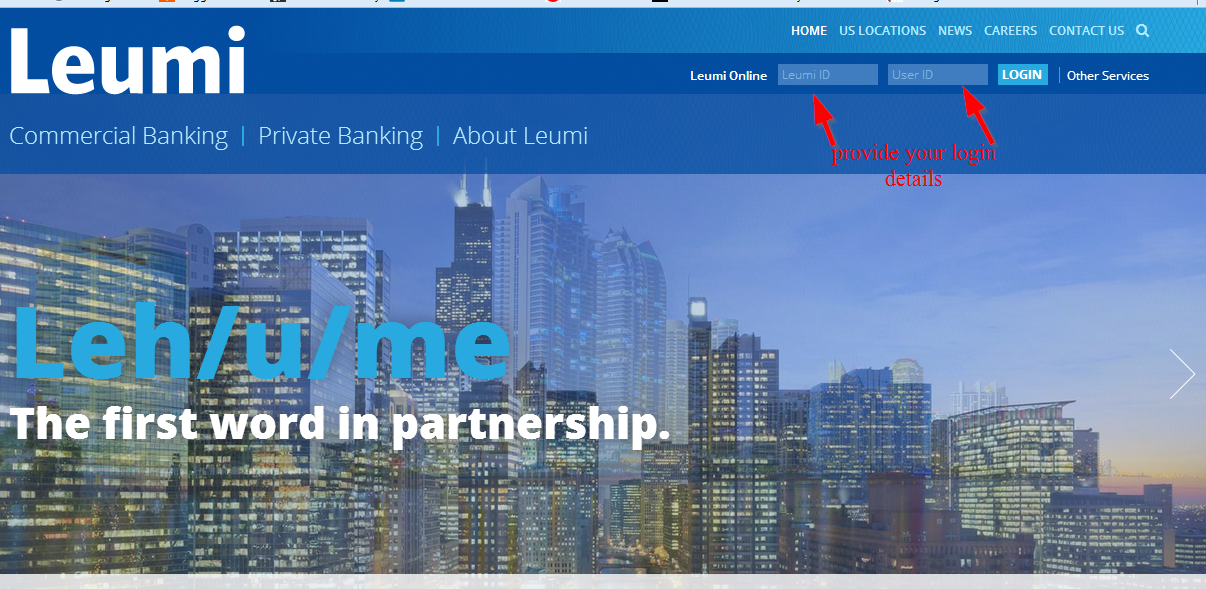 You need to make sure that the IDs you've provide here are correct. This is the is the only way you will be given access to your online account
How to reset your password
Bank Leumi is very strict when it comes to the security of its customers and they do everything possible to make sure that their customers are protected.  In order to access the password page, you will need to provide a valid Leumi ID and user ID.
This is the only way you will access the next page where you will find a link to reset your password. This means that those who don't have these valid ID's won't be able to reset password.
Or simply contact the bank to get help
How to enroll
If you want to enroll to the internet banking services, you must be a customer with an account with the bank. Unlike most banks that allow customers to register on their website, you will need to contact Bank Leumi USA to register for online banking. Or you could find the nearest branch. They will help you to set up an online account.
Manage your Bank Leumi USA account online
Check your account balance online
Buy goods online
Pay your loan
Access eStatement
Contact the bank anytime for help
---