Established in 1977, the Bank of the Sierra has adopted a rare culture of customer service. It aims to make the lives of the community around better through affordable and reliable banking. With its online platform, dedicated employees, and branches spread across the region, the $1.8 billion, in asset value, financial institution has become a community bank.
Website: https://www.bankofthesierra.com/
Routing Number: 121137027
Swift Code: See Details
Telephone Number: 1-855-355-2687
Founded: 1977 (46 years ago)
Bank's Rating:
The Bank of the Sierra has built its strategies and principles around the community. They aim to offer tailored banking services to their customers while they maintain top-notch customer service. With more than 400 employees in 30 locations, it has been able to provide the best services to its local community in general.
How to log in
When you have a Bank of the Sierra online account, you know you can access it from anywhere. It is how you make your banking easier from online loan application to depositing and withdrawing of cash. To get there, you have to know how to access your account. The process is as follows:
Step 1: Go to the bank's home page via https://www.bankofthesierra.com/
Step 2: Enter your account ID and tap the Login button.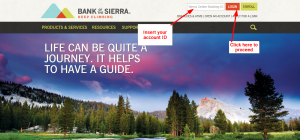 Step 3: Put in your password and submit to access your account.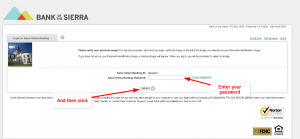 How to reset your account password
When you cannot remember your password, then there is a problem. Luckily, you can get a new one by following a set of instructions to retrieve it. After you have realized that you are unable to access your account due to a forgotten password, you can correct the issue through:
Step 1: Click as shown below.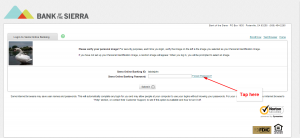 Step 2: Insert your account details in the fields and continue.
You will find instructions in your email on how to reset your account password.
How to enroll
A customer of the Bank of the Sierra can register for online banking with ease. Since you already have an account, it will be easier to verify your details as an account holder. From there, you can proceed to sign up for a login account and achieve flexibility in banking. The steps include:
Step 1: Click the enroll button.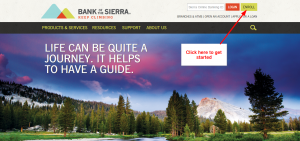 Step 2: Read and agree to the terms.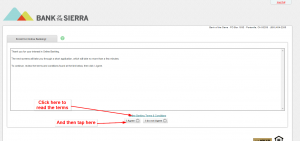 Step 3: Enter your details and continue to the next step.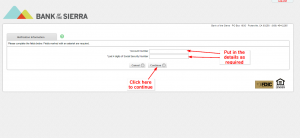 After you are done with all steps you can conclude to the registration process.
How to manage your Bank of the Sierra account online
Being an online customer, you can access your bank account as long as you have an internet connection. After you log in, you can perform different tasks with ease. They include:
Access to your bank statements and history.
Check your bank balance and status.
Deposit and withdraw cash from your account.
Online payment of bills.
---