As a Community bank, the HomeTrust Bank boasts of being the best relationship bank in the region. It is based in North Carolina and highly invests in connecting and knowing more about the needs of its customers. The $2.7 billion bank, in assets, has become a dedicated financial institution since it was founded in 1926.
Website: https://www.hometrustbanking.com/
Routing Number: 253170279
Swift Code: See Details
Telephone Number: 800.627.1632
Founded: 1926 (97 years ago)
Bank's Rating:
A bank that cares for its community, HomeTrust Bank has invested in the people of North Carolina since it started operations since 1926. What has not changed it's the way it approaches its customers and its dedication to serving the community. It has branches spread across North Carolina to help boost its efforts of reaching out to its customers and offer reliable banking solutions.
How to log in
The sign in details are clearly private and you, as the account holder will have access to them. When you want to access your account you have to produce those details. This will help you to successfully log in to your account. Newly registered users can find it difficult to log in and thus the steps on how to go about it include:
Step 1: Click the link https://www.hometrustbanking.com/
Step 2: Tap online banking, enter user ID, password and then Login.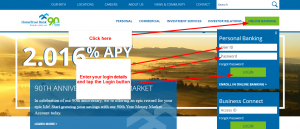 How to reset your account password
During the registration process, you will be asked to keep safe your log in details. This includes keeping your password a secret to everyone for the purpose of security. You can forget the password to your account and thus unable to access it. Luckily, there is a way to reset the password and gain control of your account.
Step 1: Click the button as shown below.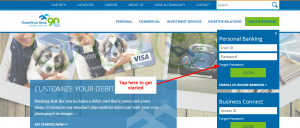 Step 2: Enter your User ID and click Next.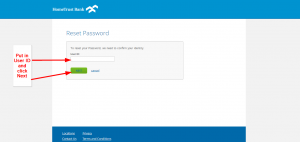 Step 3: Choose how to receive the verification code and then tap next.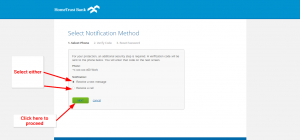 Step 4: Enter the code you receive and verify.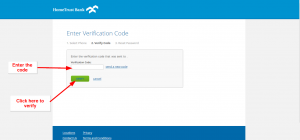 Once it is the correct code, you can proceed to complete the reset process.
How to enroll
The signing up process is as simple but you have to fill out some forms with your account information. Remember that, for non-customers, they cannot enroll for internet banking with the HomeTrust Bank. You need to be a customer to qualify for this. Use the steps below:
Step 1: Click the Enroll in Online Banking button.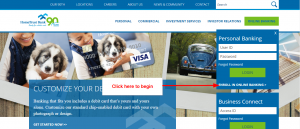 Step 2: Enter your details and Enroll.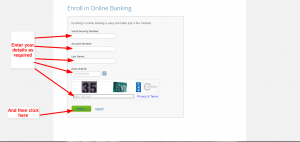 How to manage your HomeTrust Bank account online
After your account details have been verified and you have an online account, you can proceed to find out what it has in store for you. You can carry out tasks such as:
Mobile payment and deposit of cash into your account.
View of your bank e-statements from your PC.
Safe and secure banking from your mobile phone.
---