Business First Bank is a commercial bank providing individual and commercial banking, and wealth management and treasury services in Louisiana. The bank was established in 2006 and is headquartered in Baton Rouge, Louisiana. The bank is a subsidiary of Business First Bancshares, Inc
Website: https://www.b1bank.com/
Routing Number: 065405420
Swift Code: See Details
Telephone Number: 1.877.614.7600
Bank's Rating:
Business First Bank provides its members with a convenient way of banking through their safe and secure online banking services. Using the bank's website, customers can find the nearest ATM/branch, transfer money to other bank accounts, check balance and do so much more. This guide serves to help you understand the processes for enrolling, logging in and changing password
How to login
Banking with Business First Bank is very simple for members who have registered and have the correct login details. The steps to follow have been covered here:
Step 1-Open https://www.b1bank.com/
Step 2-Click online banking logins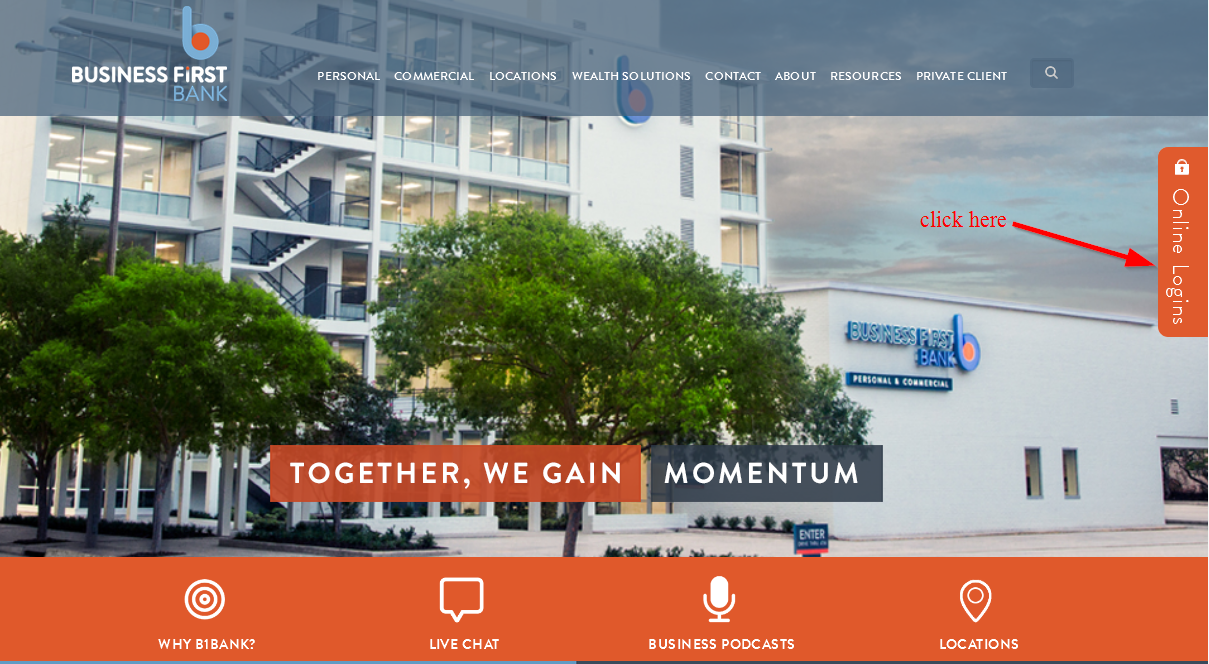 Step 3-Type in a valid username and password and then click login
The login details you provide here should be correct for you to navigate to your dashboard
How to reset your password
The password resetting process has been made simple so that members can continue to access the banking services anytime, from anywhere in the world. The steps you will need to follow to change your password are:
Step 1-Click online banking logins on the bank's homepage
Step 2-Click forgot password/user ID?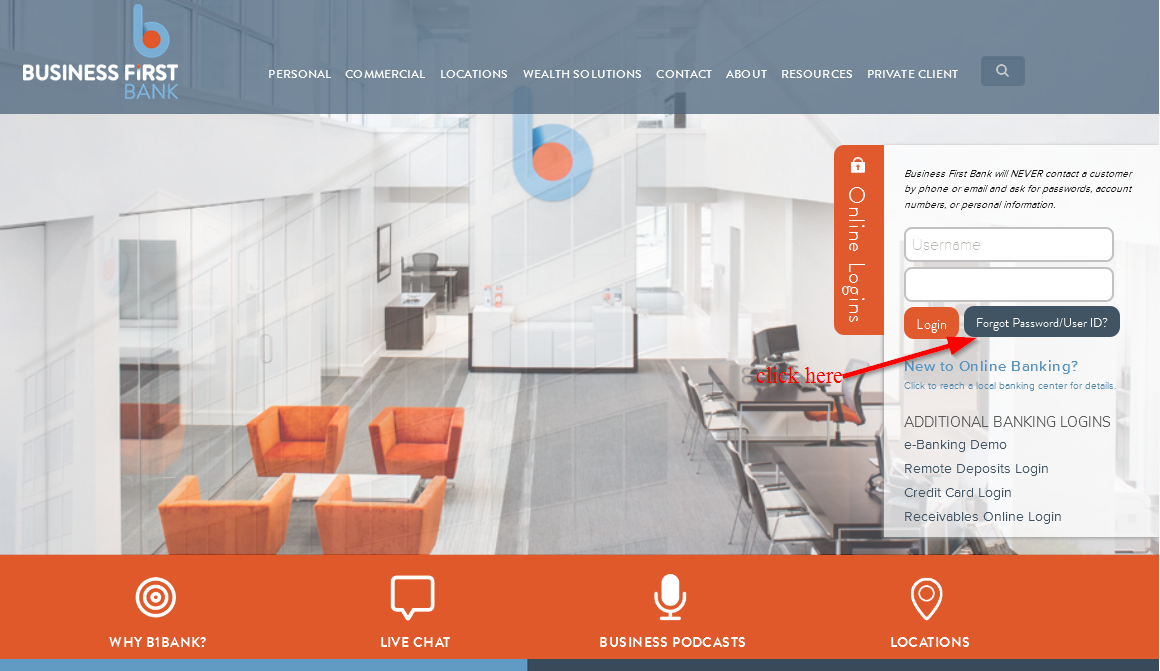 Step 3-Click forgot your password?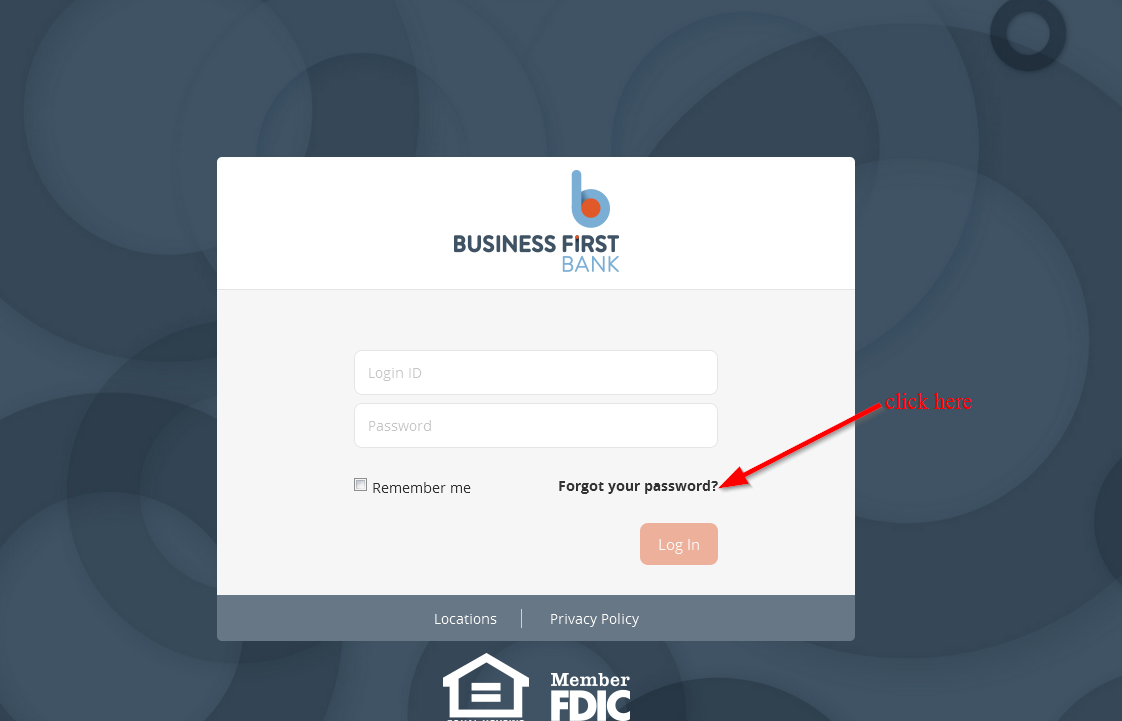 Step 4-Provide your username and click submit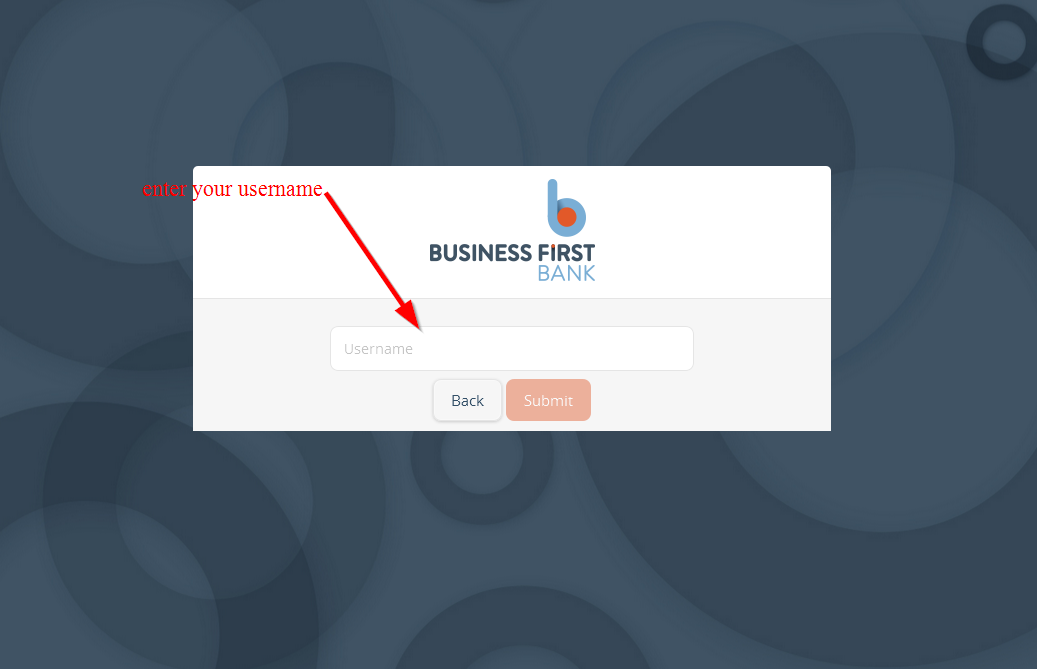 How to enroll
As a member for Business First Bank, you need to register in order to start accessing the online banking services online. Unlike most banks that require that you register on their website, for Business First Bank, you will need to visit the nearest branch. Please feel free to find the link for branches on this page.
When you visit the branch, they will assign a representative to you who will help you with enrolling. They will register for you and provide temporary logins that you can use to login anytime. You can change the password to any of your choice, but you need to make sure that you use a strong password.
Manage your Business First Bank account online
Find the nearest branch
Send money to other bank accounts
Check your balance
Deposit checks
View your check images
---