Camden National Bank was founded in 1875. It is headquartered in Maine with offices in Massachusetts and New Hampshire. Camden National Bank is a community bank that makes banking to be safe and easy. This bank offers smart and innovative investment, business and personal banking solutions. Whatever your financial goals, Camden will help you to achieve them.
Website: https://www.camdennational.com/
Routing Number: 011201458
Swift Code: See Details
Telephone Number: 800-860-8821
Founded: 1875 (148 years ago)
Bank's Rating:
Internet banking from Camden National Bank makes you to bank when it is convenient to you. You can check account balances, transfer funds and make deposits at anytime and anywhere. This will guide will take you through the online banking process. It will show you how to log in, retrieve lost password and register for Camden online banking.
HOW TO LOG IN
Make sure to enter the correct details in the fields specified. Below are the login steps.
Step 1– Access Camden National Bank web platform by typing https://www.camdennational.com/, in your web browser. This will take you directly to the homepage.
Step 2– Find the section of the homepage for online banking. It is on the top left. In this section, enter your Login ID and password and click Login.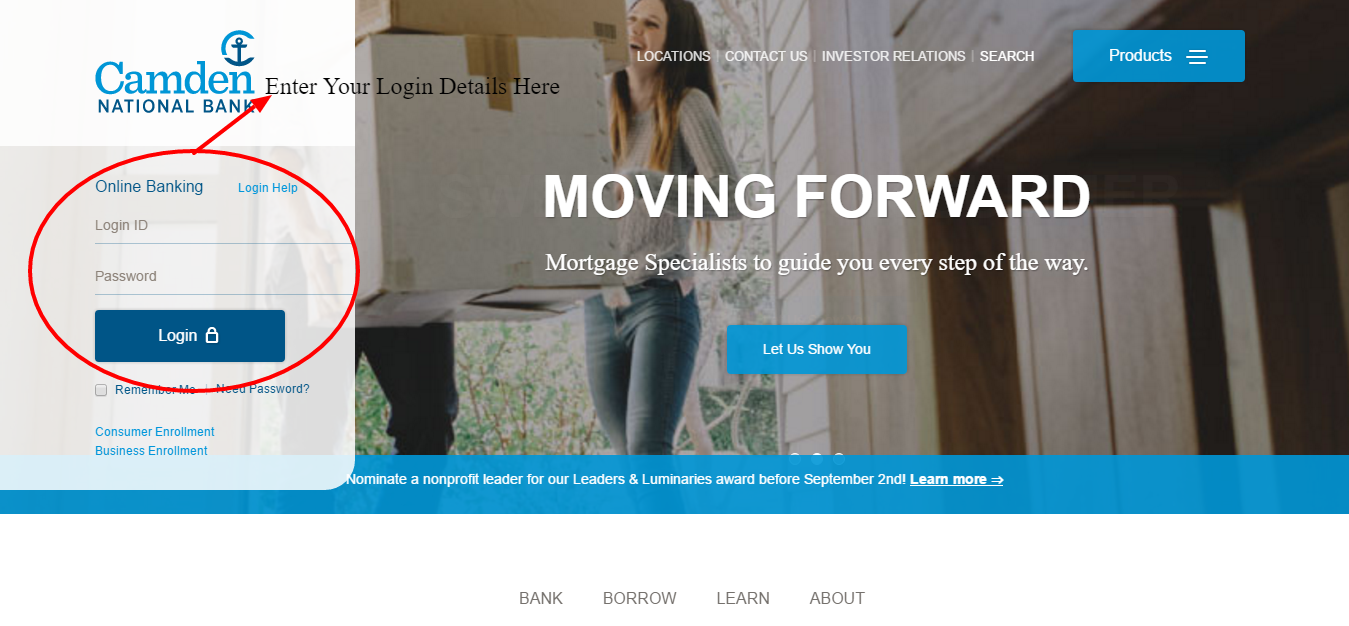 If you have entered the correct information, you will be able to access your bank account online.
FORGOTTEN PASSWORD/LOGIN ID
If you cannot remember your credentials, follow these steps to retrieve/ reset them.
Step 1– Click the Need Password link just below the Login Button. This will redirect you to a new page.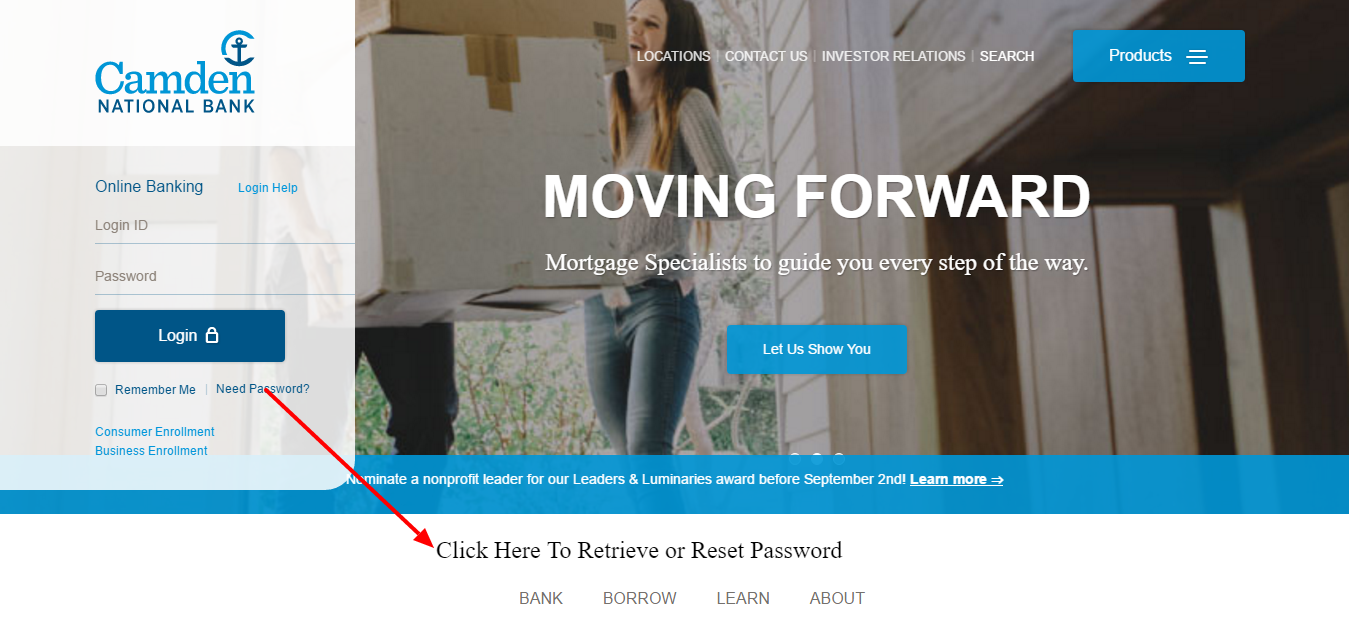 Step 2– Once on the new page, choose how you want to receive a secure access code that will enable you to reset/ retrieve your password.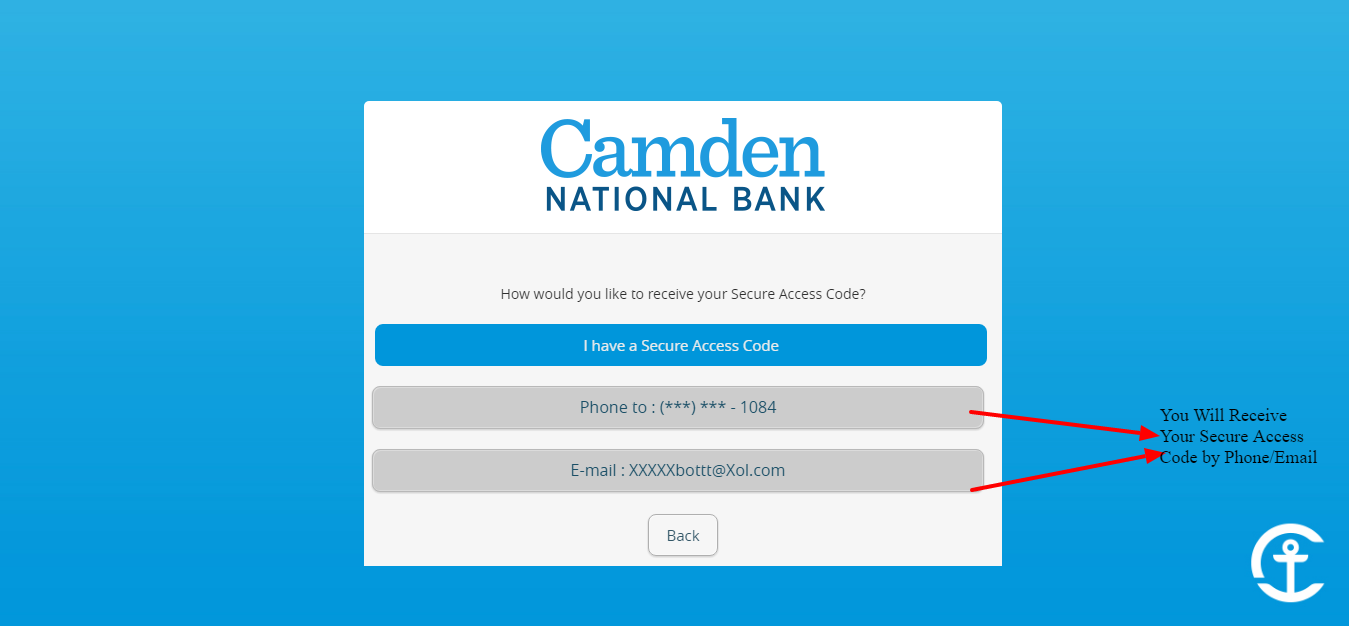 With your secure access code, the system will guide you through the remaining steps.
ENROLLING FOR CAMDEN ONLINE BANKING
Enrolling for online banking gives you the privilege to enjoy banking services without visiting the bank. These easy steps will help you to enrol.
Step 1– While on the homepage, go to the top left side where there is online banking Login, Below the Login button and the Need Password link you will find the Consumer Enrolment link. Click it. The system will take you to a new page.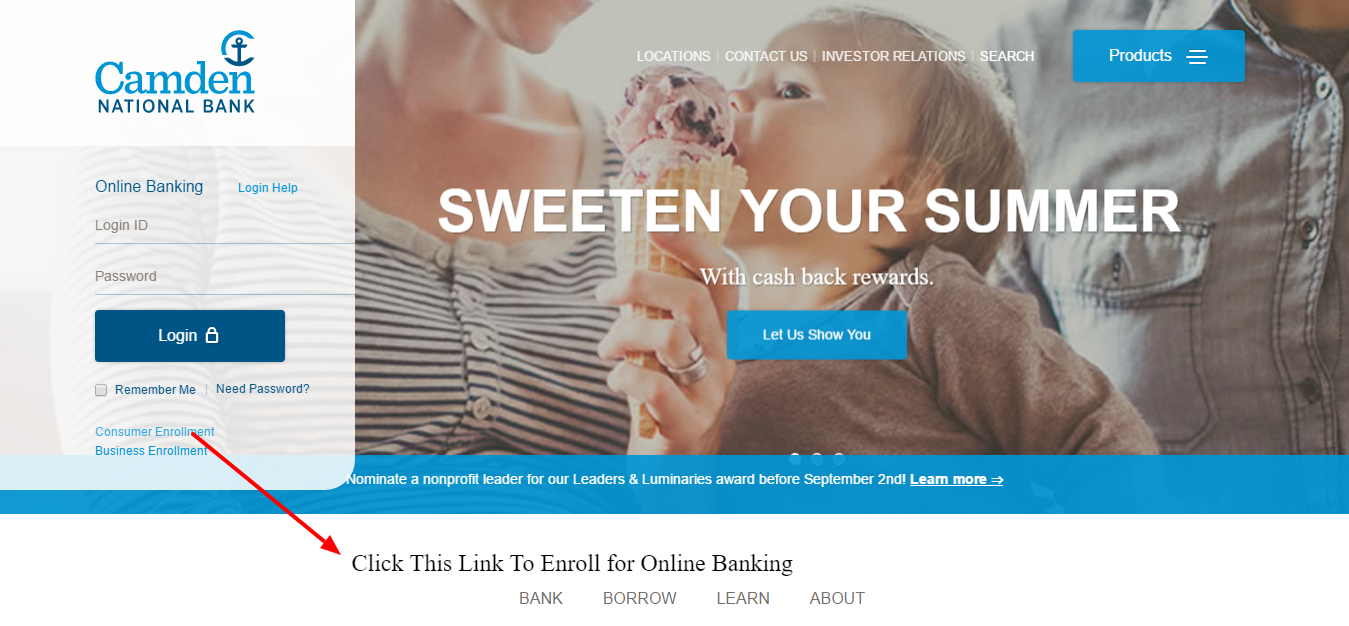 Step 2– Fill all the relevant details on the new page and click the Continue button at the button.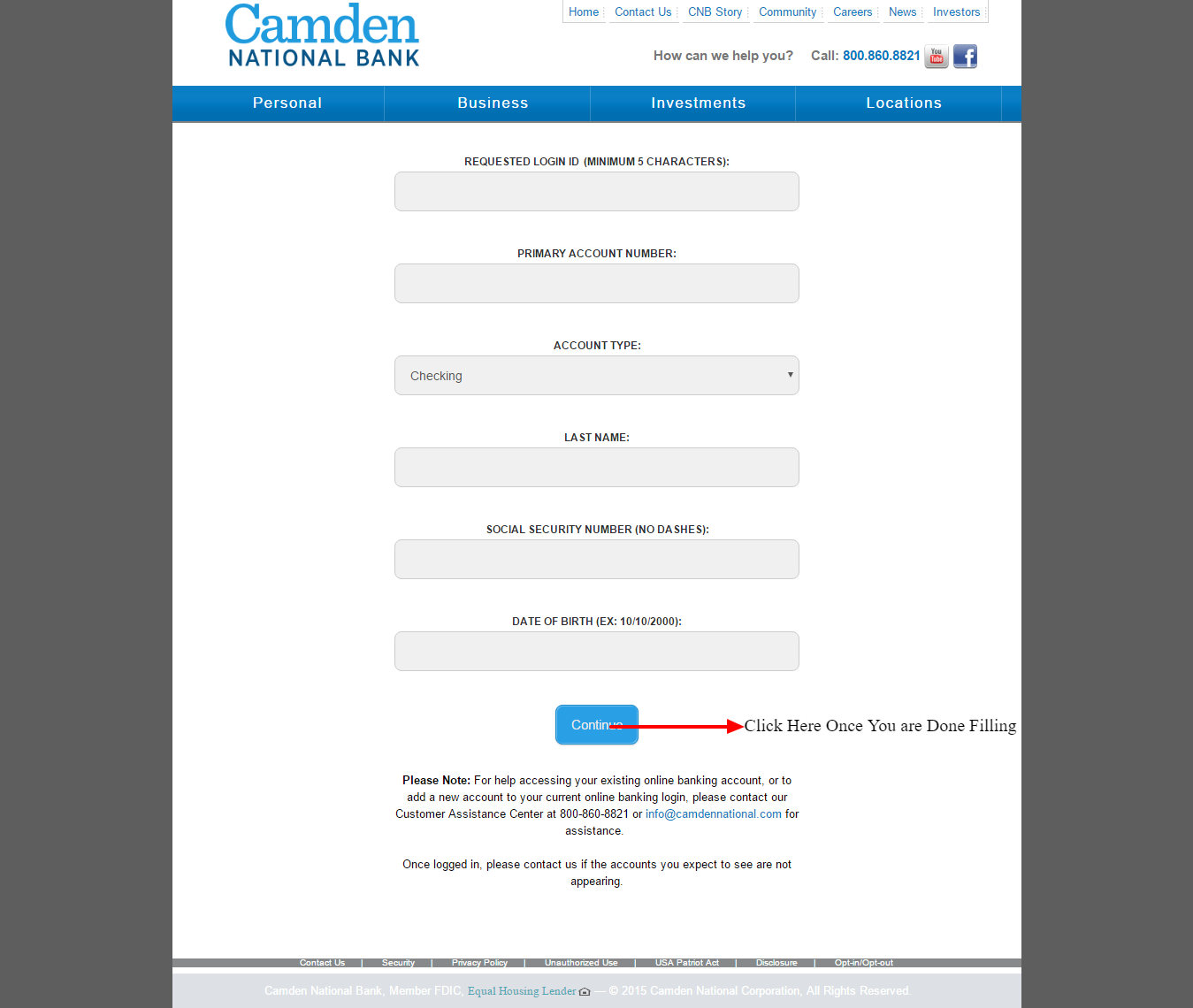 After you click the Continue button, the system will redirect you to a page where you will complete your enrollment.
MANAGE YOUR CAMDEN NATIONAL BANK ONLINE ACCOUNT
The online banking service will give you many great features including:
Online loan application
Checking account balance in real time
24/7 customer support
Ability to pay bills from your home or office
Online fund transfers
---