Darien Rowayton Bank is a community bank providing banking services and products to individuals and businesses. The bank was established in 2006 and is headquartered in Darien, Connecticut. The bank is a subsidiary of Alcar LLC
Website: https://drbank.com/
Routing Number: 021114111
Swift Code: See Details
Telephone Number: +1 203-669-4100
Founded: 2006 (17 years ago)
Bank's Rating:
Customers who have a valid bank account with Darien Rowayton Bank, whether it's a personal or business account, can register for online banking to enjoy the convenience of banking from anywhere. Through internet banking, customers can pay their bills online, transfer funds to other bank accounts and so on. If you have not registered yet, follow this guide for steps on logging in, registering and changing password.
How to login
For anyone to login, you must have registered and have valid login details. Otherwise, you won't access your dashboard. These steps should guide you through the login process:
Step 1-Open https://drbank.com/
Step 2-Click logon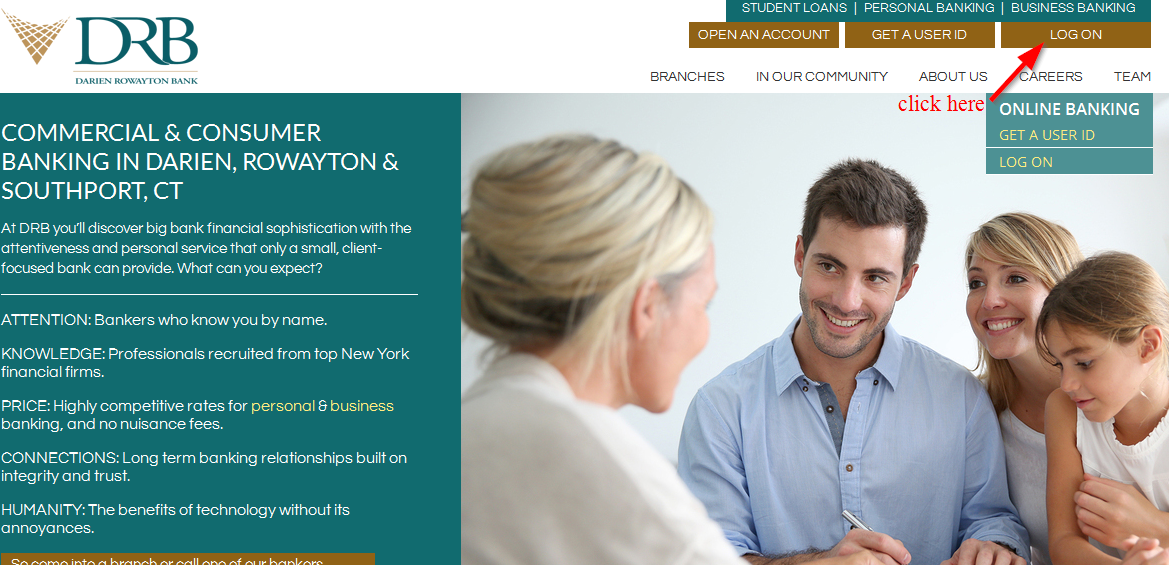 Step 3-Type in your user ID and then click continue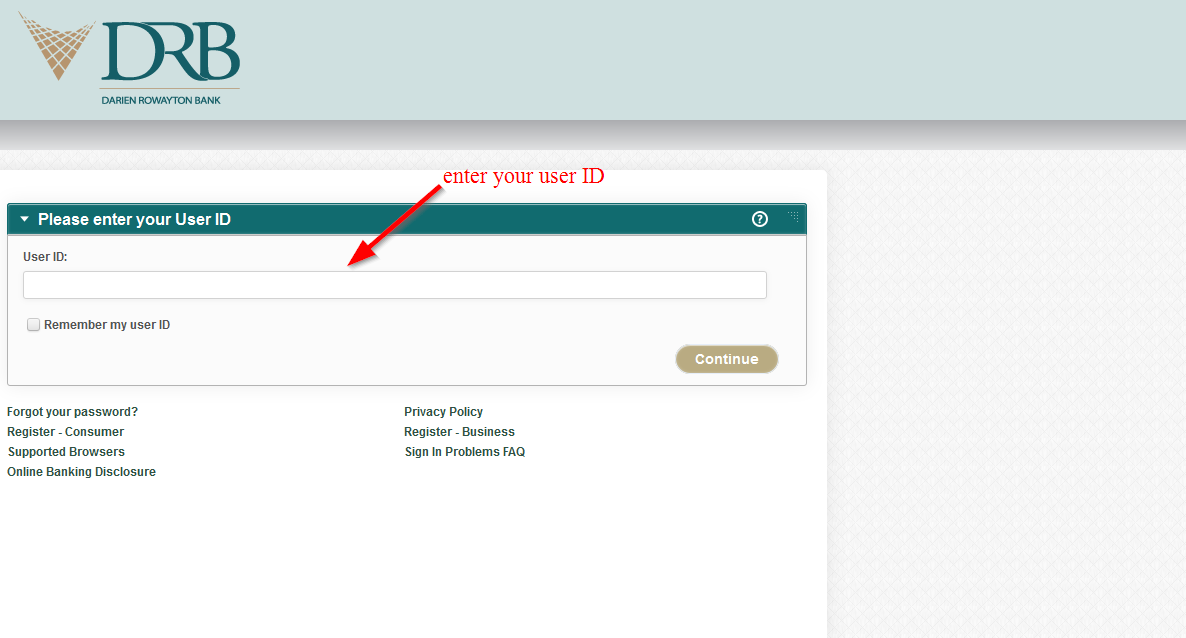 Step 4-Type in your password and then click login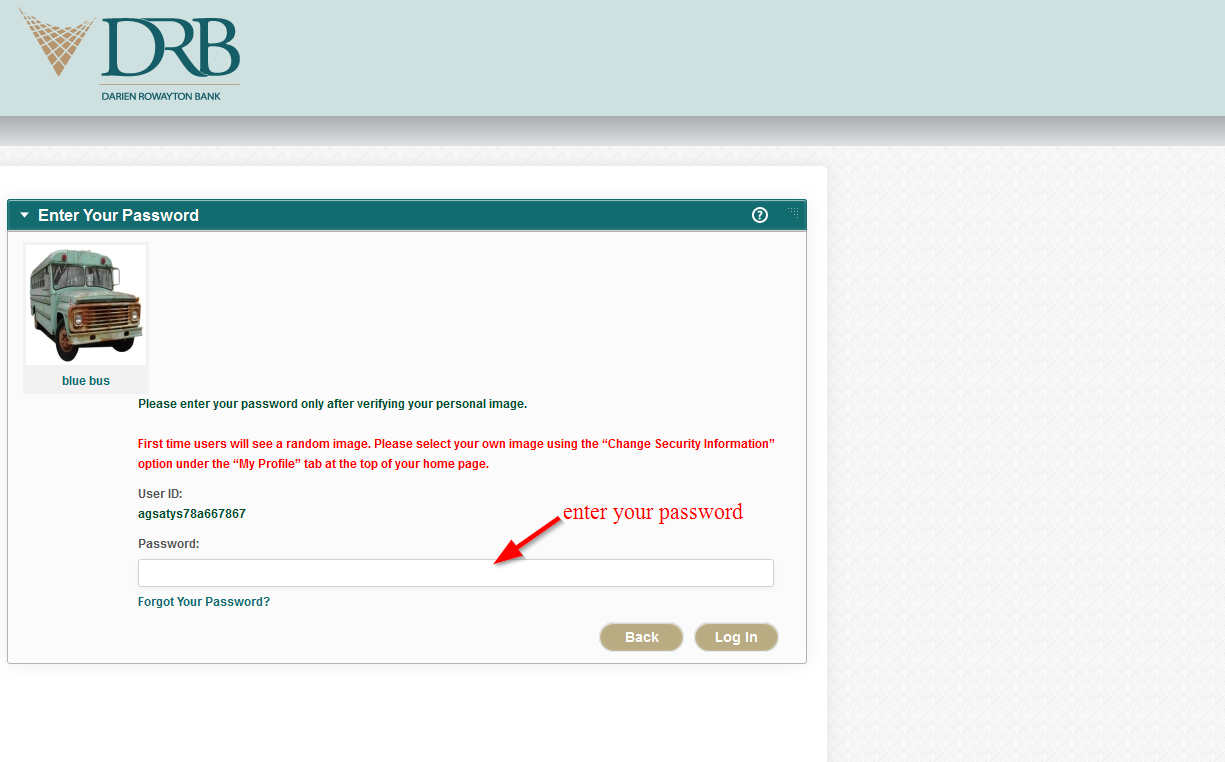 How to reset your password
If you want to change your password for the online account, you will have to provide some details that will help the bank to verify that you are an account holder. Follow these simple steps to complete the process:
Step 1-Click logon on the homepage again
Step 2-Then click forgot your password?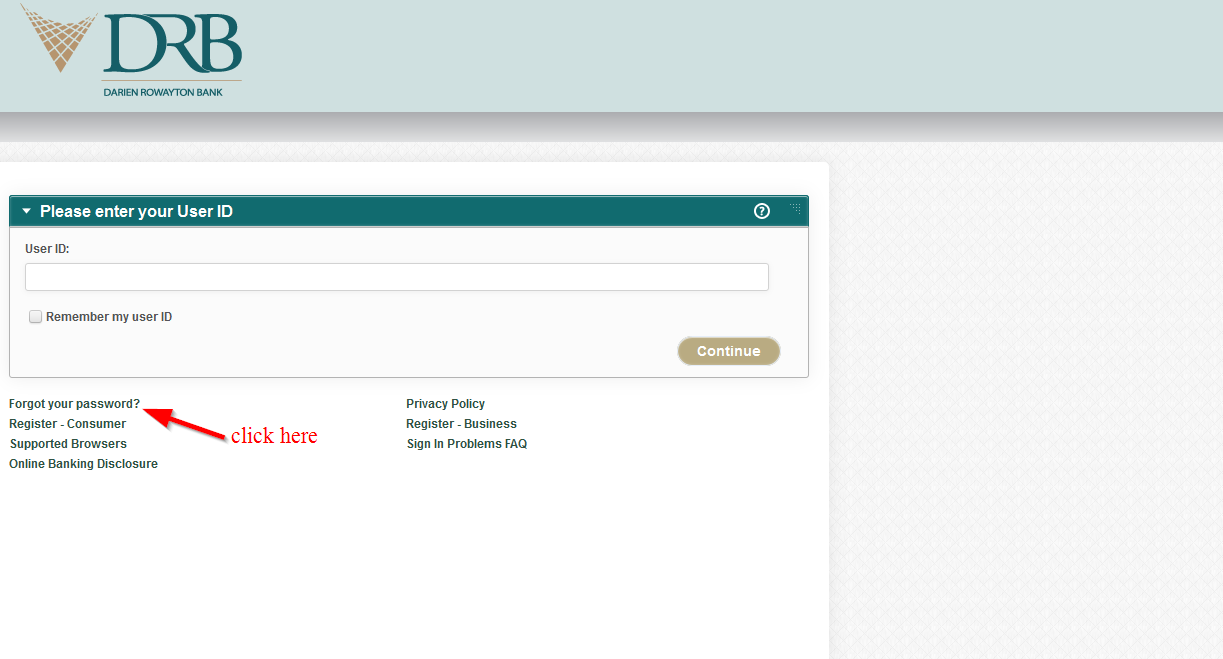 Step 3-Enter your user ID, ZIP code, account number, last name, and the last four digits of your social security number and click submit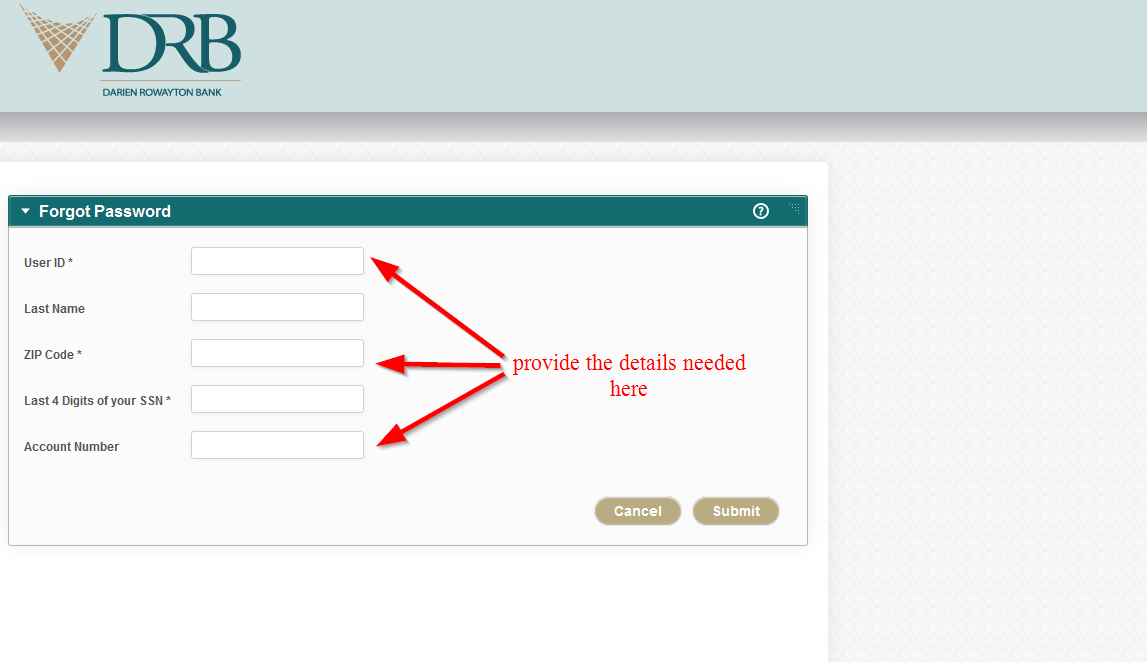 How to enroll
The bank has made the process of enrolling simple so that all customers can take advantage of the online banking services. In order to enroll, you will need to provide a few details. The steps for enrolling have all been covered here:
Step 1-Click logon on the bank's homepage
Step 2-Click register-consumer or register-business
Step 3-Read the terms of use that have been shown in the below image and click I agree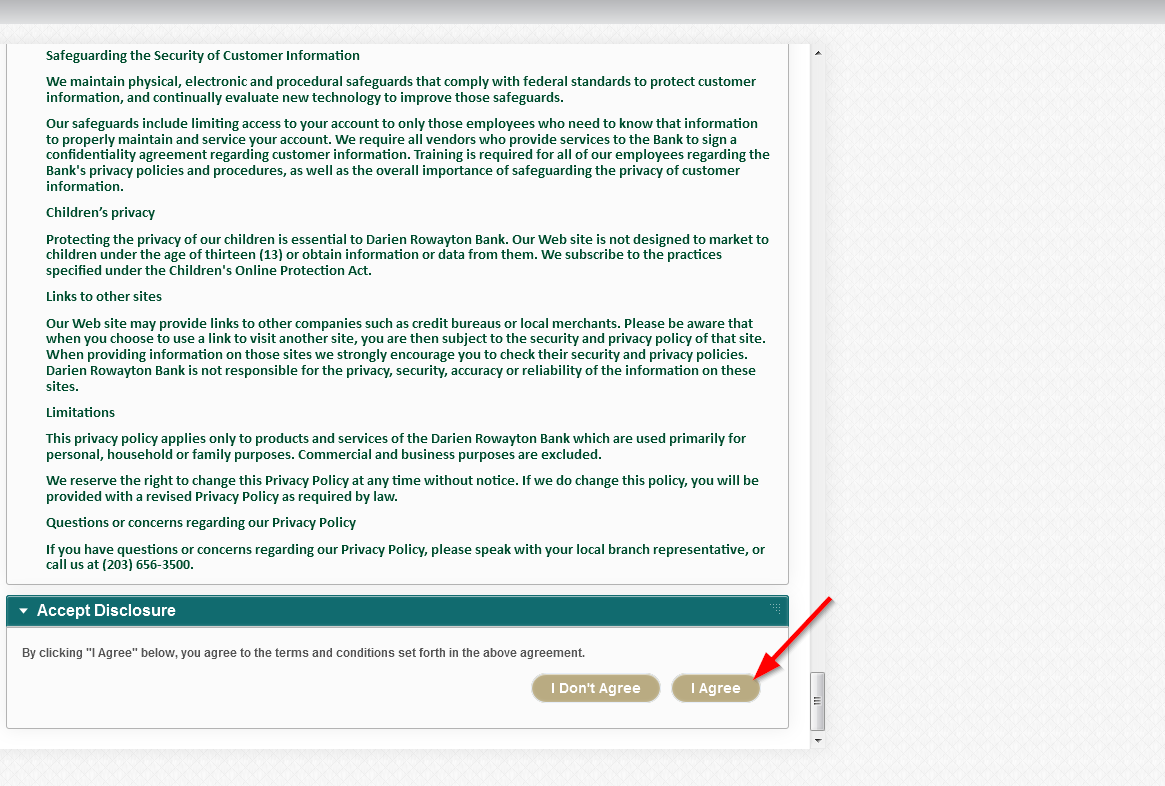 Step 4-Type in your social security number, your names, driver's license, date of birth and account number and click submit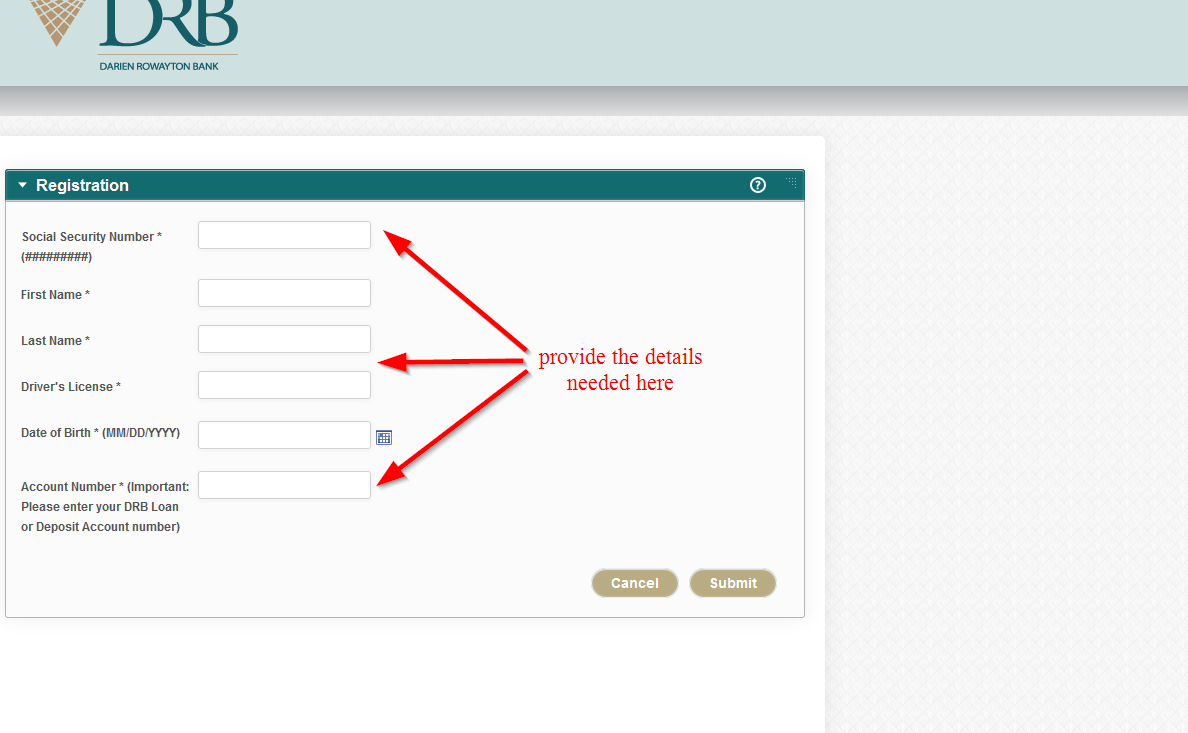 Manage your Darien Rowayton Bank online account
Transfer your funds online
Check your balance
View your eStatement
Access customer support online
Find a branch or ATM near you
---