Devon Bank is a community bank providing individual and corporate banking services and products in Illinois. The bank was founded in 1945 and is headquartered in Chicago, Illinois. The bank is a subsidiary of Devon Bancorp Inc.
Website: https://www.devonbank.com/
Routing Number: 071004271
Swift Code: See Details
Telephone Number: 847 465-2500
Founded: 1945 (78 years ago)
Bank's Rating:
Devon Bank customers can bank from anywhere as long as they are connected to the internet and have registered for online banking. The internet banking services are available to all customers who have an account with the bank. For interested customers, this guide will serve as a guide on how to register, how to login and how to change password.
How to login
In order to login, you must have registered. That means that you will have valid login credentials that you can use to login. The steps to follow have all been covered here:
Step 1-Open https://www.devonbank.com/
Step 2-Type in your login ID and the random code shown there and then click sign in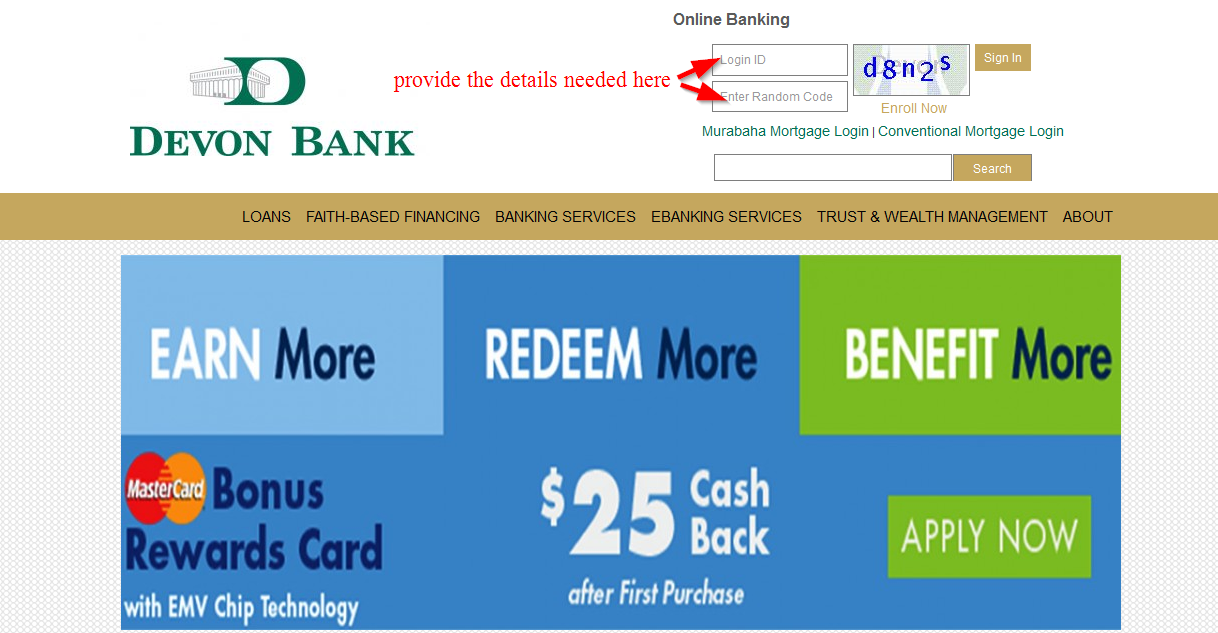 Step 3-Type in a valid password
To access the password page, you have to use a valid login ID; otherwise, you will taken through security checks
How to reset your password
The process of changing your password is easy, but you must first use a valid login ID; otherwise, you won't manage to access the next login process. When you key in the correct login ID, you will reach the next page where you will find a link for resetting your password.
Click the link and follow the next few steps to complete the password changing process. This shouldn't take up much of your time. Unfortunately, we couldn't take screenshots for changing password
How to enroll
In order to enroll, you must be a customer with a valid bank account with the bank. This is because your online account will be connected to the bank account. Here are steps to follow in order to enroll:
Step 1-Click enroll now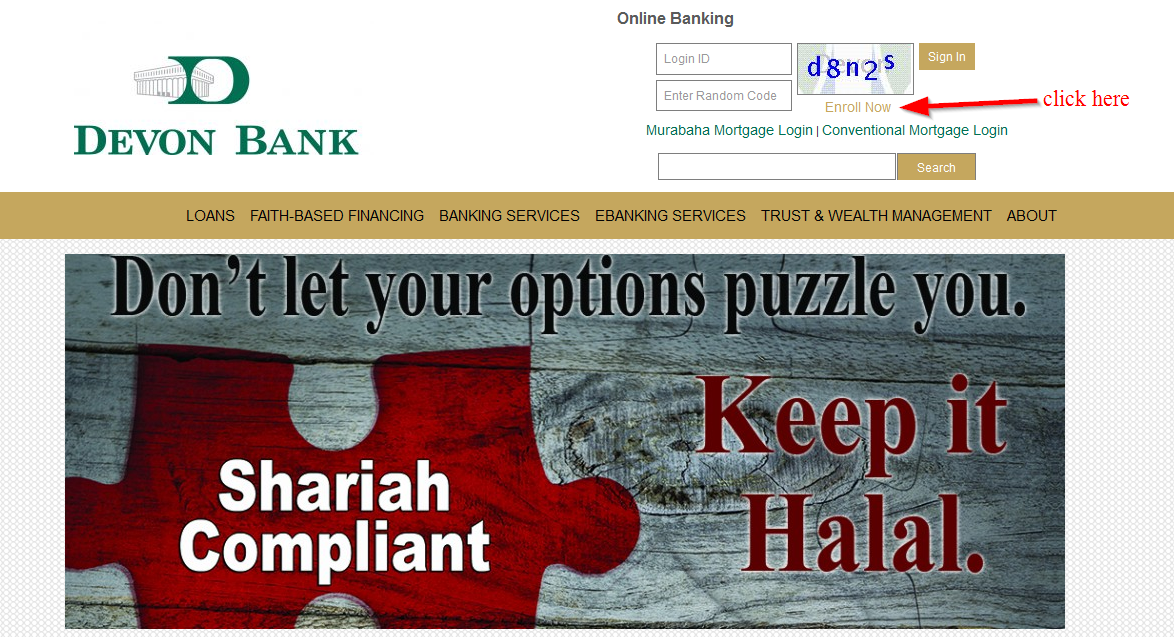 Step 2-Click let's get started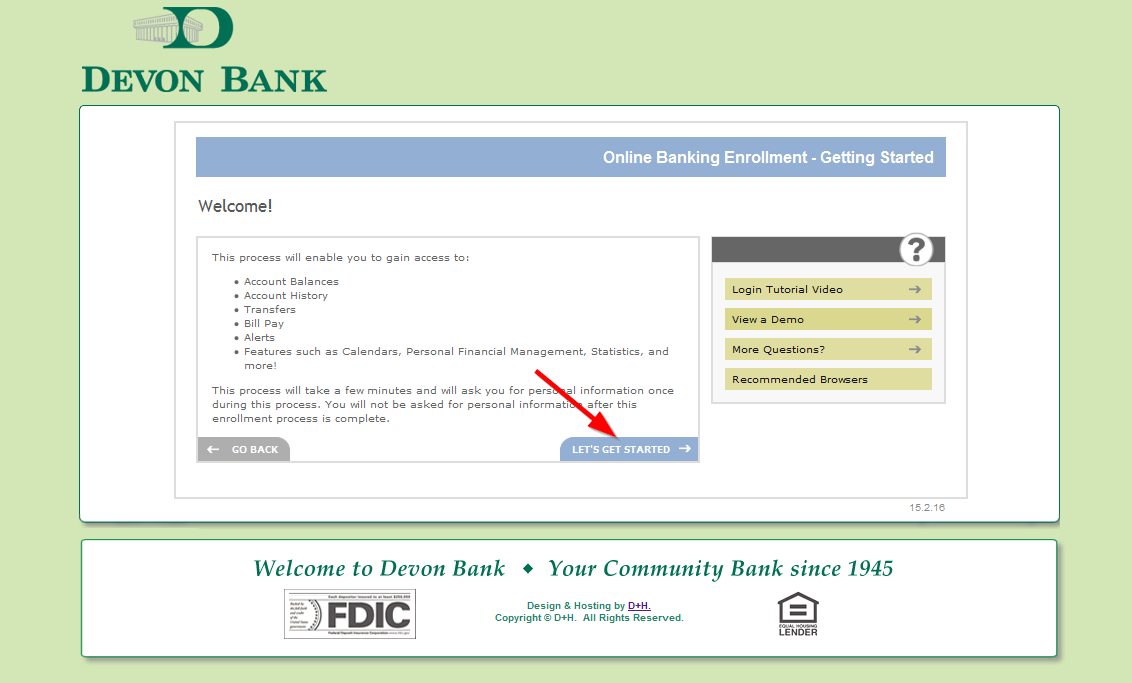 Step 3-Read the terms of use on the page, tick the check box and then click next to proceed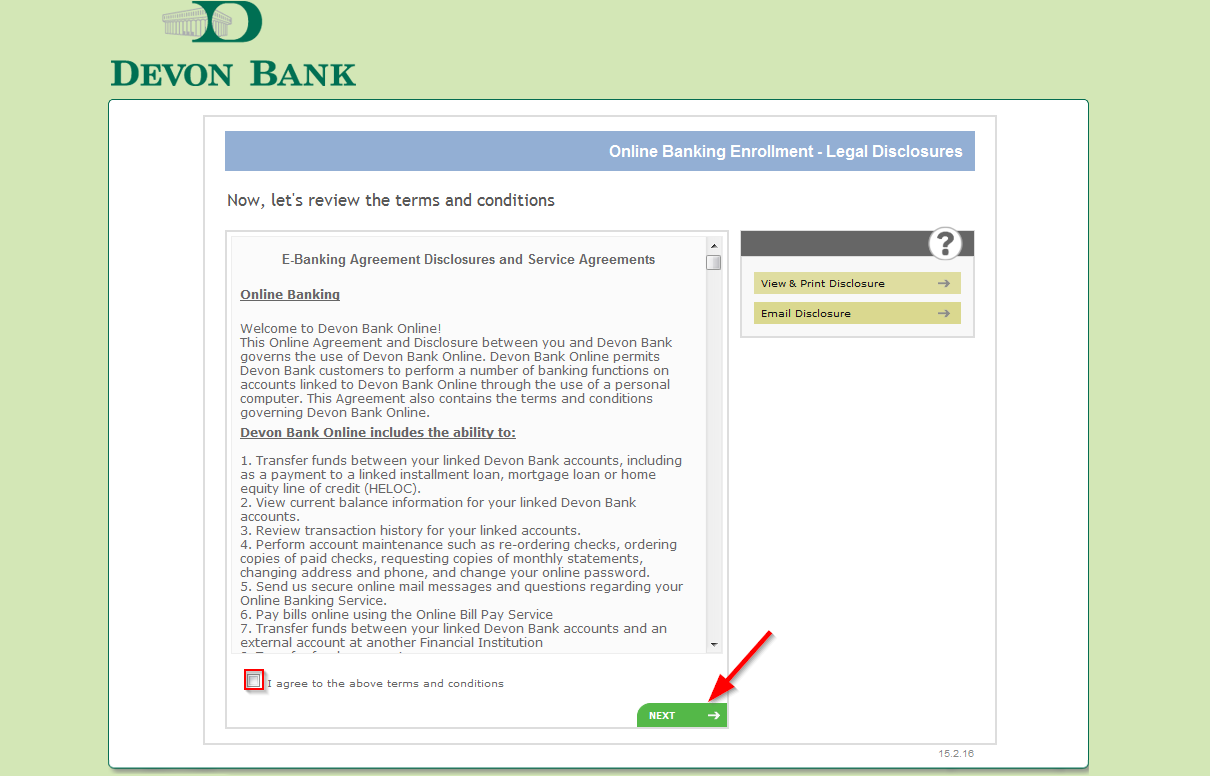 Step 4-Complete the online banking enrollment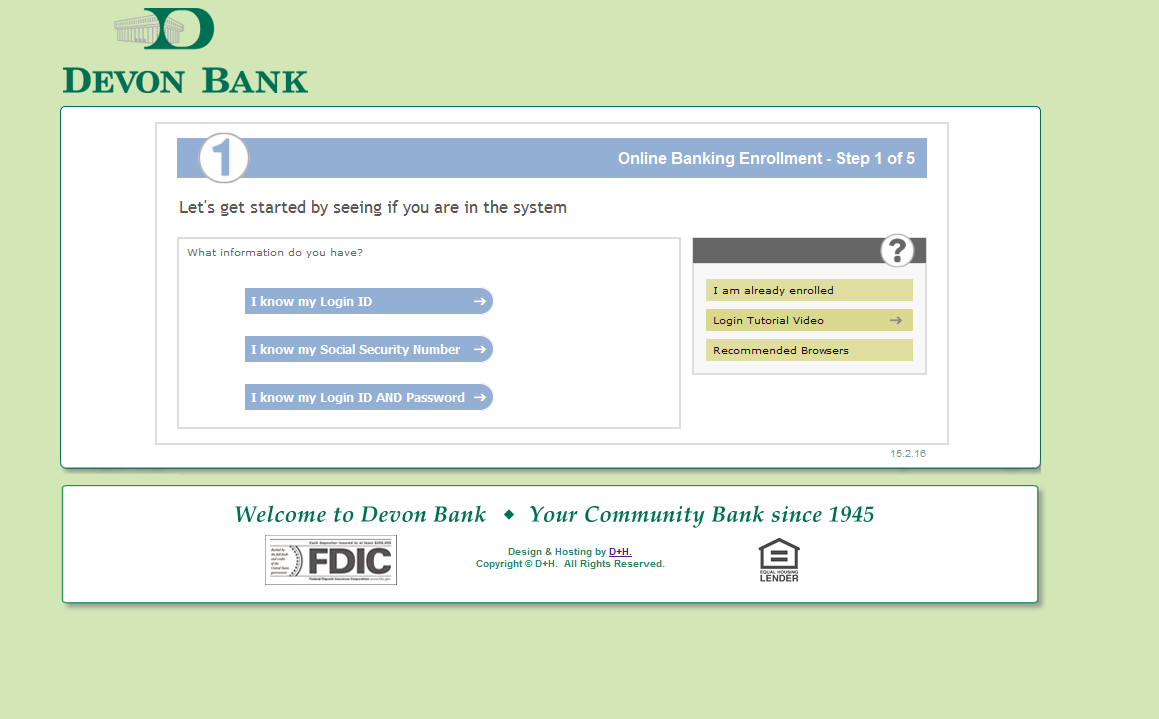 Manage your Devon Bank account online
Transfer funds to other bank accounts
Check balance
View your eStatement
Access online customer support
---