The operations of First American Bank (FAB) started in 1974 in Elk Grove, Illinois.  This bank is a privately owned company. Most shareholders are family members and bank directors. The original name of this bank was First American Bancorp.  Restructuring of this bank happened in 1990.
Website: https://www.firstambank.com/
Routing Number: 071922777
Swift Code: FAMBUS44XXX
Telephone Number: 847-952-3700
Founded: 1974 (49 years ago)
Bank's Rating:
With First American Bank, banking just got easier. This is because of the ability to bank from anywhere because of 24/7 online banking. You can access First American internet banking, using any device (mobile, tablet or PC.) This guide will take you through the various login steps. You will also get instructions for retrieving lost password. Before you can enjoy internet banking, you have to register.
STEPS FOR LOGGING IN
It is very easy to access the internet banking service from First American Bank. Follow these steps to log in.
Step 1: Simply go to their website located at https://www.firstambank.com/. This will require a browser.
Step 2: Once on the site, navigate to the top right. You will find a Login to Services form.  Choose online banking, enter your Login ID and click the Go button.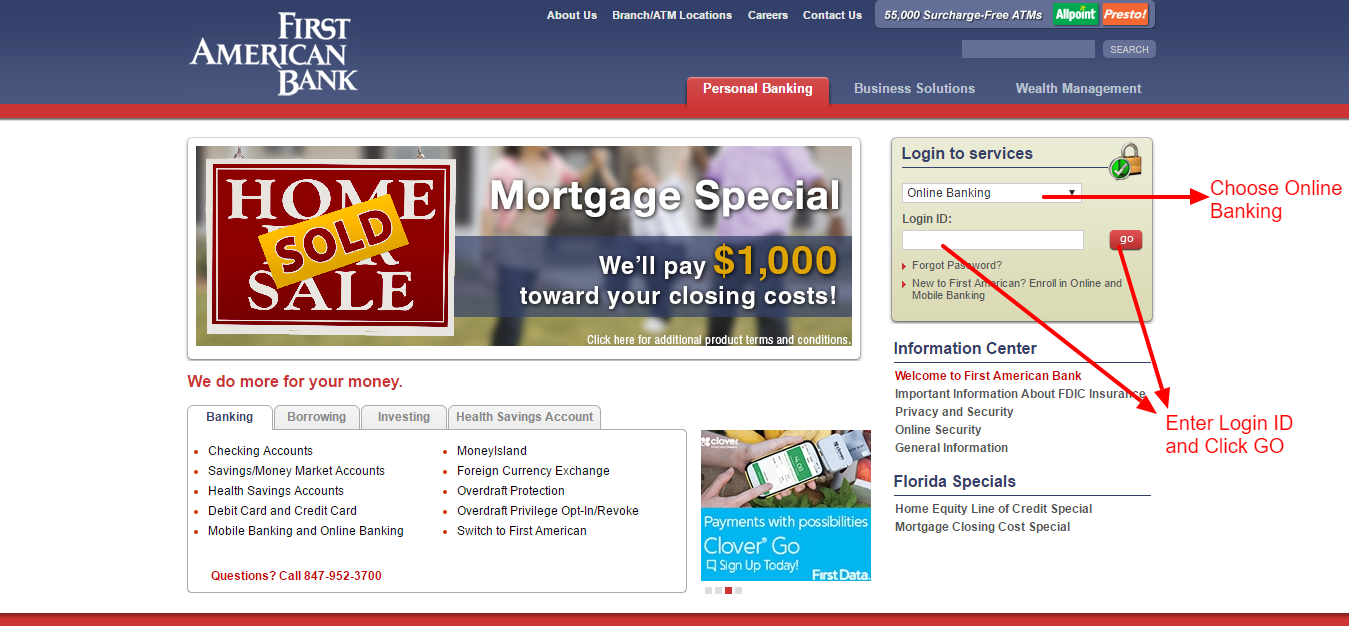 Step 3: By clicking Go, the system redirects to a new page. You should see an image familiar to you. If that is not the case, do not continue further and call the telephone numbers provided on the page. If you know the image, enter your password.
After you enter your password, the system will guide you through the remaining steps.
FORGOT YOUR PASSWORD
With so many passwords to remember, your memory can easily fail you. Follow these instructions to retrieve easily your password.
Step 1: Access the homepage at https://www.firstambank.com/.
Step 2: Access the Login section near the top right.
Step 3: Click the Forget Password Link.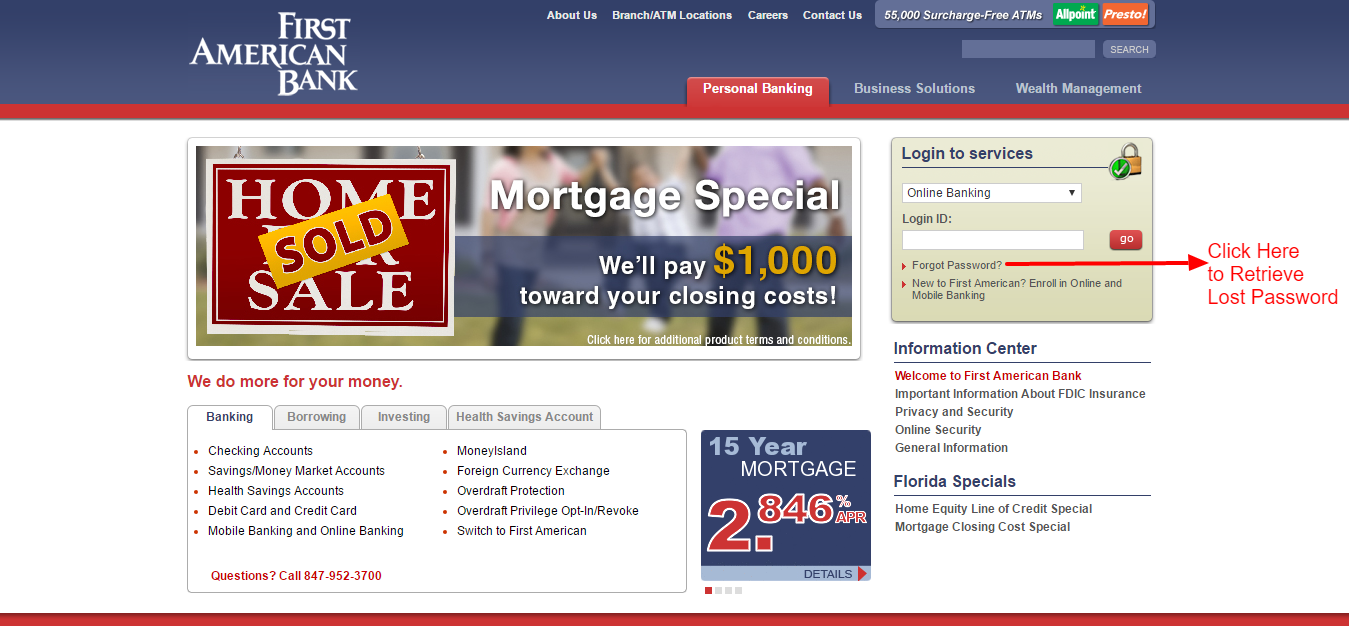 Step 4: The system redirects to Forgot Password page. Fill all the relevant details and click submit button.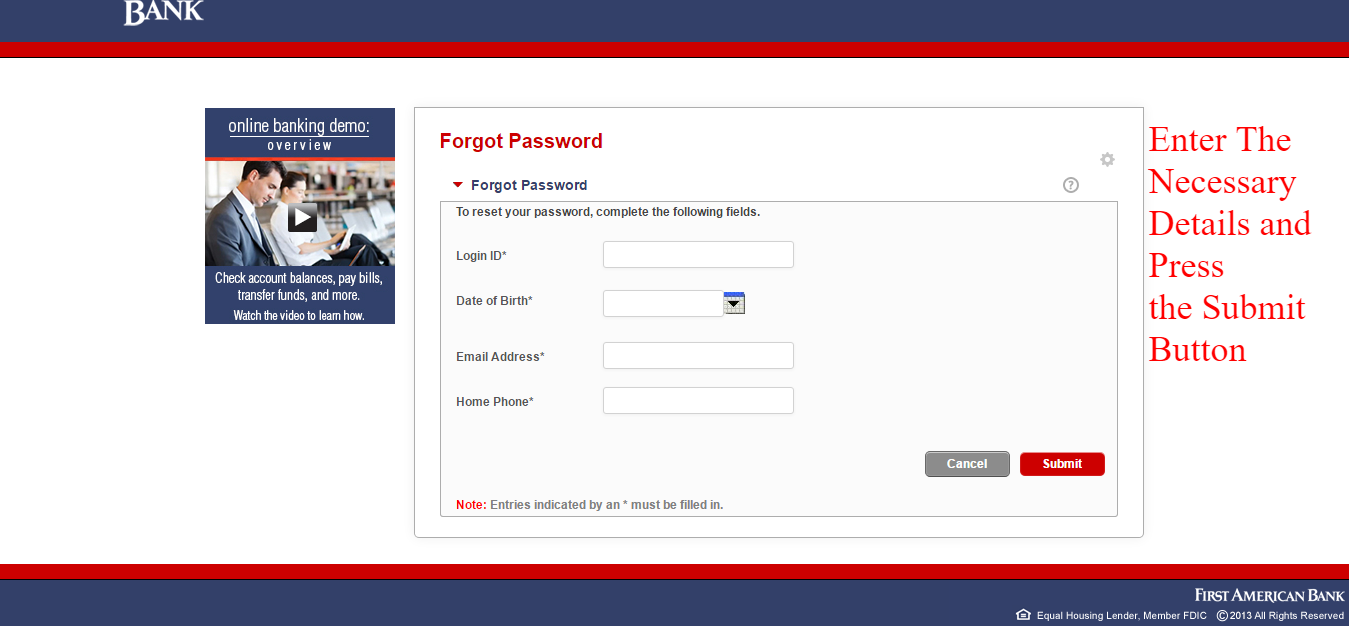 ENROLL IN ONLINE AND MOBILE BANKING
To enjoy the benefits of First American Bank online and mobile banking, you will need to enroll. Follow these steps to enroll.
Step 1: Go the top right of the homepage. You will find a section for Logging In.
Step 2: In the Login in area, below the Forgot Password Link, you will find a link that starts with the words: New to First American? Click this link.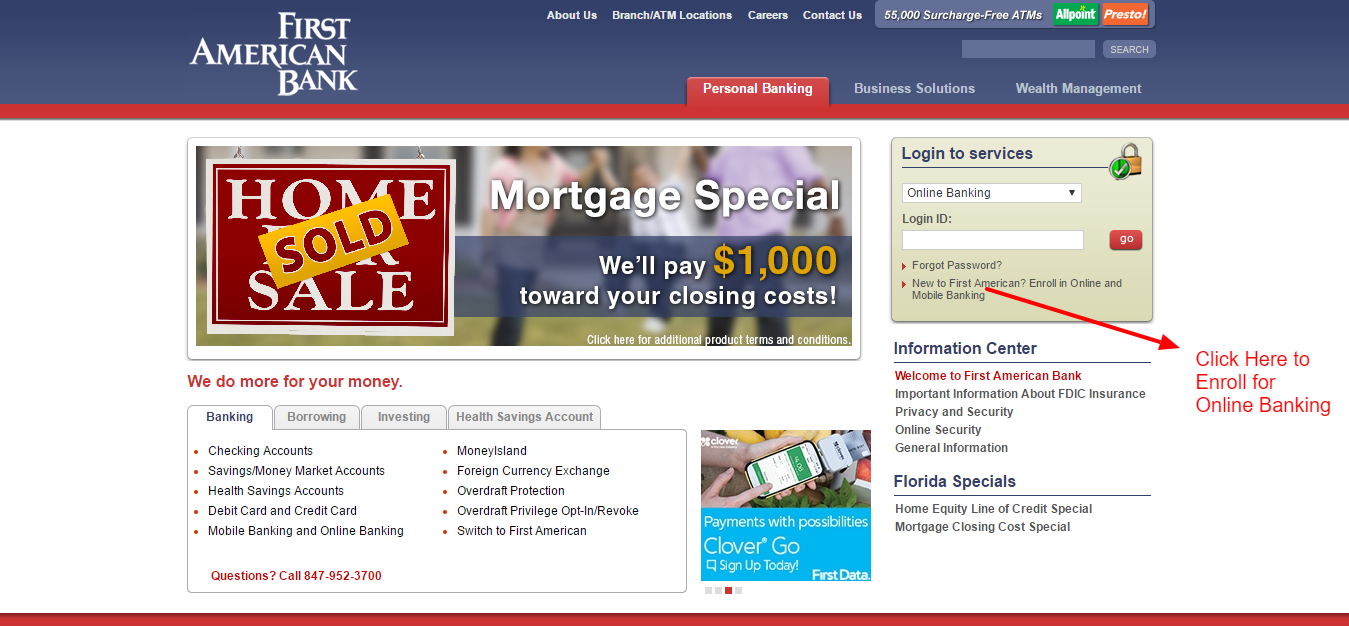 Step 3: The web page will redirect to a new page. Read the terms, click the checkbox to accept the terms and finally click the Accept button.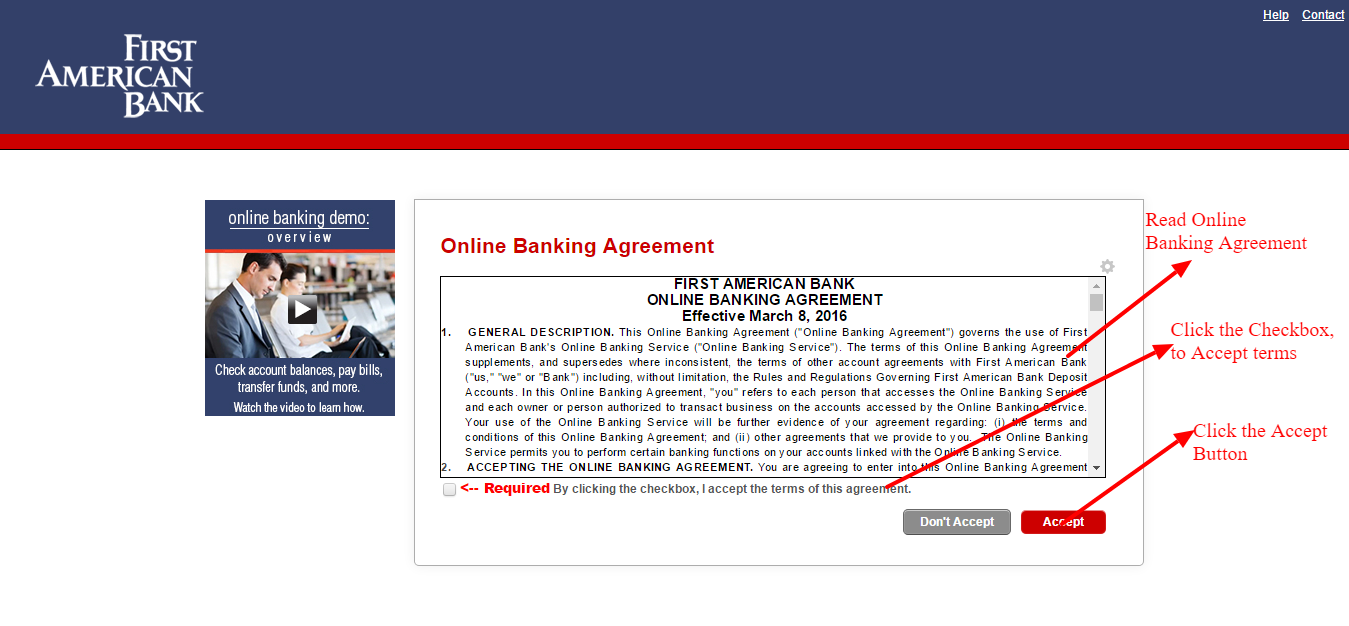 After following these steps, you will get instructions about further steps to undertake to complete your registration.
WHAT YOU GET WITH FIRST AMERICAN BANK ONLINE BANKING
Internet banking from FAB offers a number of features and benefits including:
Real time execution of transactions
E-statements
Time saving benefit
Effortless banking since you can bank from your home or office
Online financial management tools