Founded in 1865, the HSBC Bank is an international bank with offices in about 71 countries. It focuses on providing better banking services to its local and international customers. It accommodates the financial needs of retail, individual and commercial customers across the globe.
Website: https://www.us.hsbc.com/
Routing Number: 021 001 088
Swift Code: MRMDUS33
Telephone Number: 800.975.4722
Founded: 1865 (158 years ago)
Bank's Rating:
HSBC Bank is not only a local bank but also an international bank. It even has offices in Africa and the Middle East. With its wide and spread offices around the world, the bank has come out to serve its banking community on a large scale. It boasts of having over 45 million clients across the globe which makes it a bank you can trust. The Hong Kong and the Shanghai-based bank has become bank despite being established in the mid-19th century.
How to log in
The HSBC bank customer can enroll for internet banking and manage their accounts with comfort. It only requires that you open an account with the bank and you are eligible to enroll for the service. Apart from that, there are mobile apps that will help you download and install in your mobile phone to access your account.
Step 1: Click on the link https://www.us.hsbc.com/
Step 2: Go to the log-on button.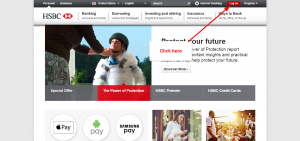 Step 3: Enter your username and click Continue.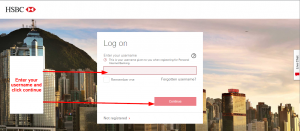 A password option will follow in the next step. Enter it and submit to log in.
How to recover your lost username
Although rare, some users can forget their username. When this is the case, you are unable to login to your account. Fortunately, you can recover your username and use it to access your account. The steps below will help you achieve this:
Step 1: Click the Forgotten username phrase.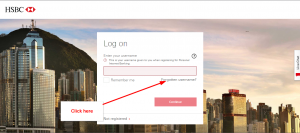 Step 2: Enter the details of your account as required and continue.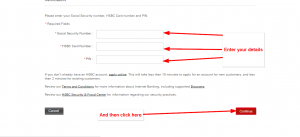 Once verified, you will retrieve your username.
How to enroll
If you are new to online banking and you are wondering how you can register, then you have already made the first step. Assuming you are an account holder with the bank, you can enroll for internet banking by:
Step 1: Click the register button as shown.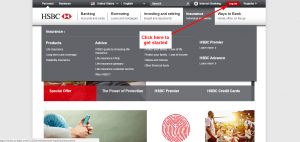 Step 2: Accept the terms and continue.
Step 3: Provide your personal details as shown below and then continue.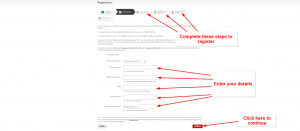 Complete 4 more steps to create an online account and enroll for internet banking.
How to manage your HSBC Bank account online
Newly enrolled customers can take advantage of the online platform to manage their accounts. You do not need a branch or access to an ATM to withdraw your cash. Your account balance will be readily accessible from your mobile phone which makes it a convenient service.