Janesville State Bank provides individual and business banking services. The bank was established in 1898; it is headquartered in Janesville, Minnesota and works as a subsidiary of Janesville Holding Company.
The internet has made it easy for Janesville State Bank customers to bank from anywhere. The internet banking services that are offered by this bank are convenient, safe and easily accessible. To help you manage your bank account online, we have created this short guide.
How to login
If you have the correct login details then logging in should only take a few seconds. The steps you will need to follow include:
Step 1-Open https://www.janesvillestatebank.com/
Step 2-Provide a valid access ID and passcode in their respective login fields and then click login to access your dashboard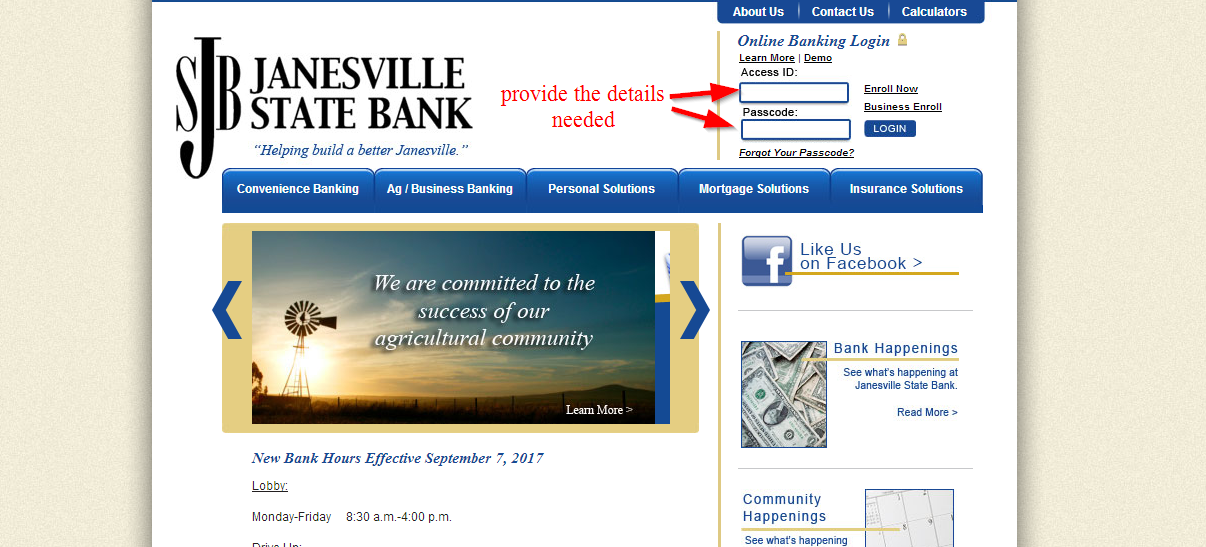 The login ID and password must be correct for your to login
How to reset your password
If you are receiving multiple login errors then you may want to change the password for your online account. This way, you can conveniently login anytime using the password. These are the simple steps you will need to follow in order to change your password:
Step 1-Click forgot your passcode?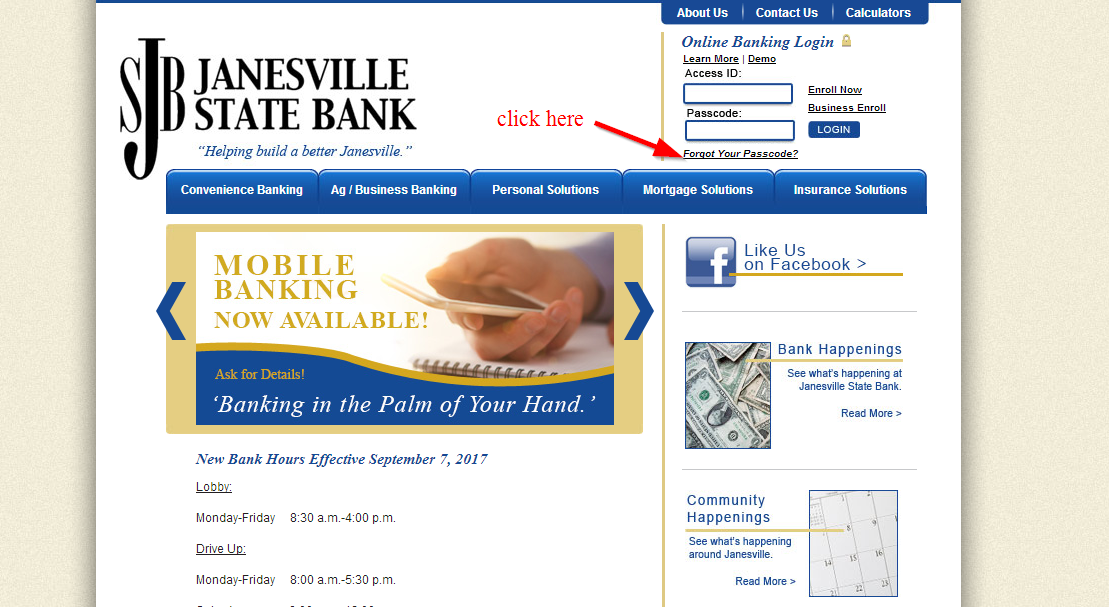 Step 2-Type in your account number, primary email address and access ID and click submit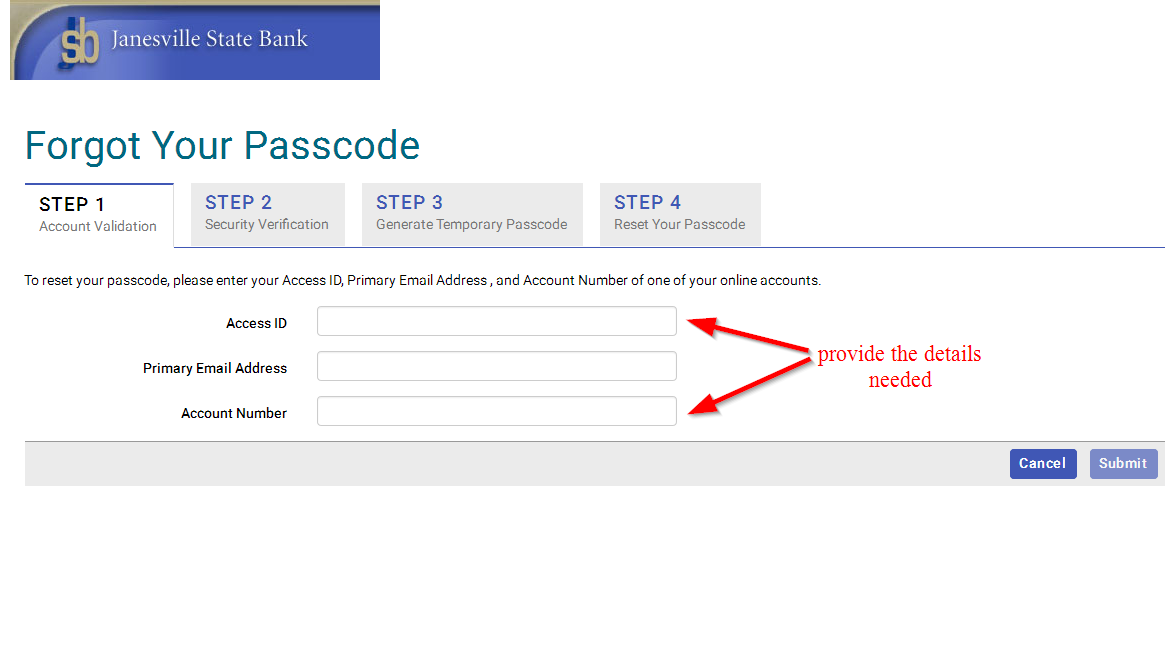 Step 3-Complete the remaining three steps
You need to make sure that all the details you have provided are correct to change your password
How to enroll
The process of enrolling shouldn't be difficult since it only requires that users provide the correct details. Only those who have a bank account with the bank are allowed to register. The following steps will help you to enroll:
Step 1-Click enroll now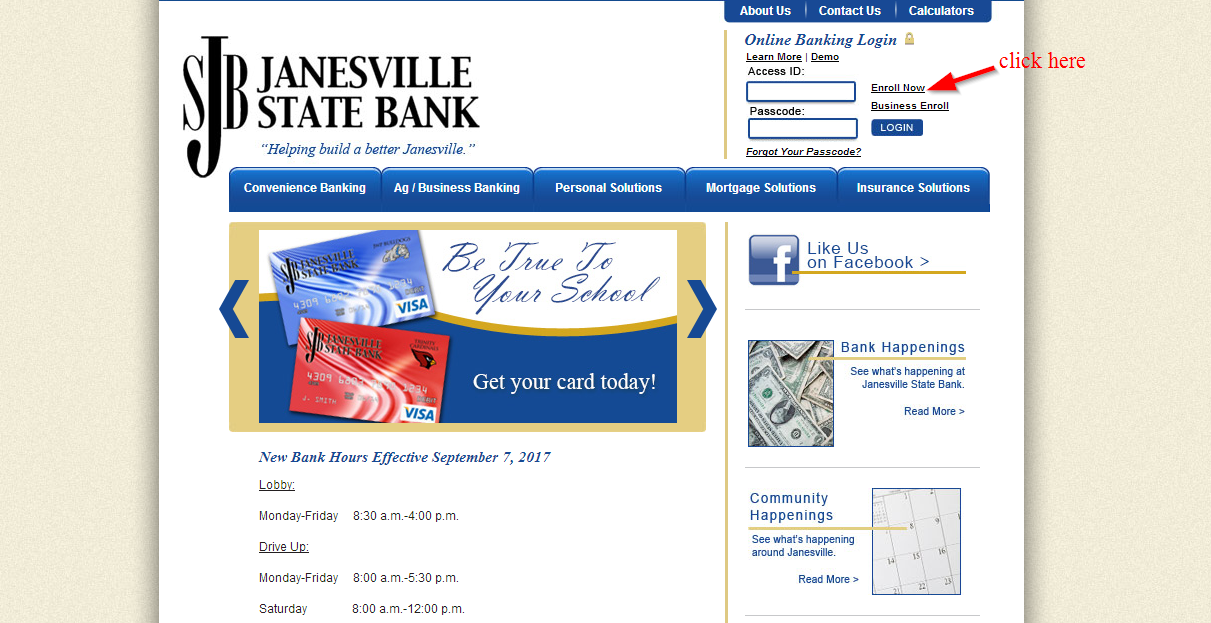 Step 2-Read the terms and agreements of the internet banking, tick the small box and click I agree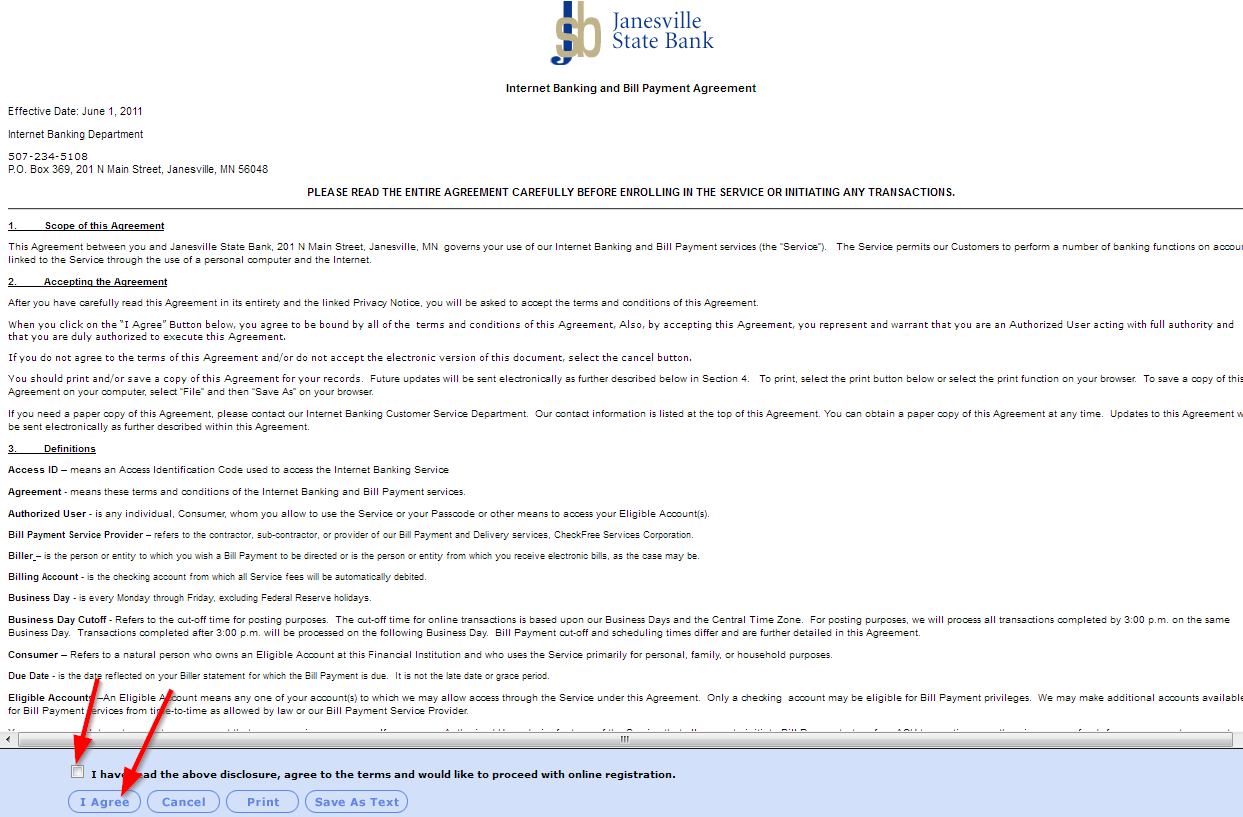 Step 3-Enter the information that has been requested on the page and then click continue to complete the registration process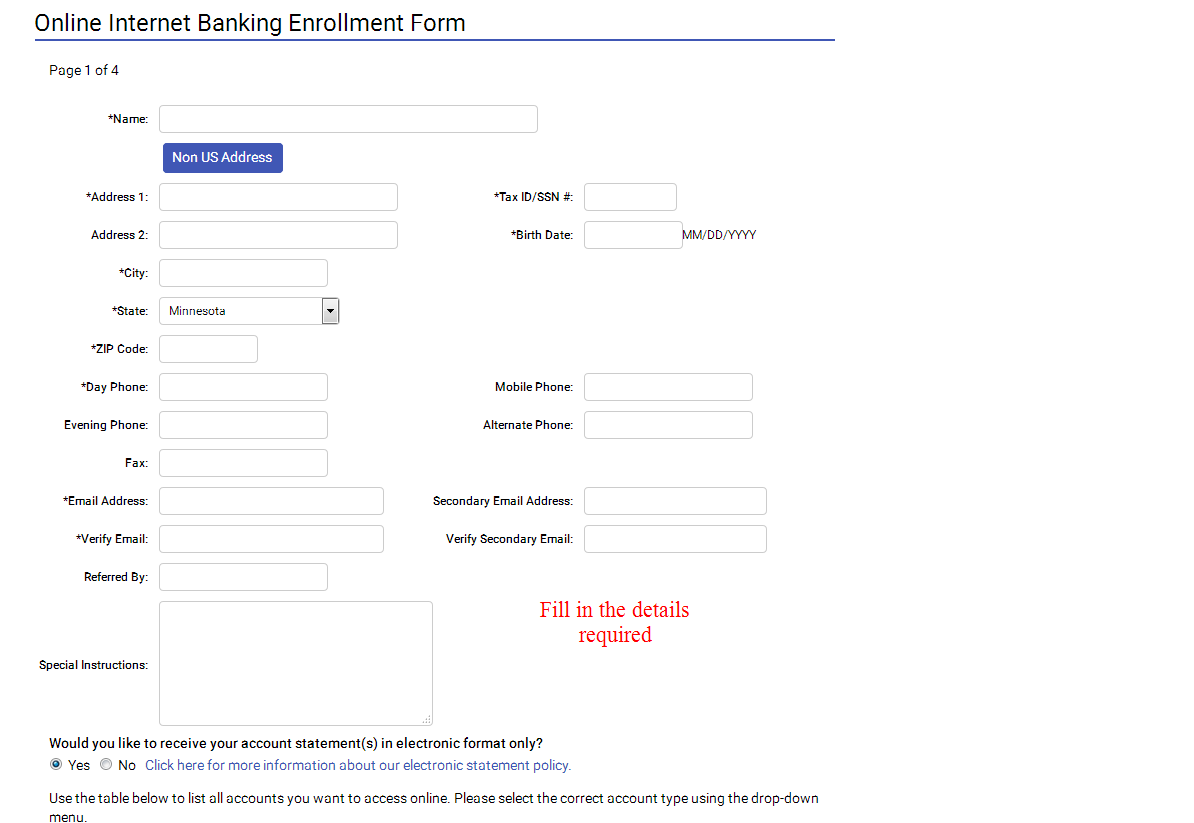 Manage your Janesville State Bank account online
Pay bills online
View your transaction history
Access online customer support
Check balance
Sign up for e-alerts
---