Lake Trust Credit Union is a Michigan based credit union. It offers banking services and products to individuals and businesses. The credit union was founded in 1952.
Website: https://www.laketrust.org/
Routing Number: 272078268
Swift Code: See Details
Telephone Number: +1 517-267-7200
Founded: 1952 (71 years ago)
Bank's Rating:
Lake Trust Credit Union customers have been privileged with access to online banking services which make it easier for customers who have accounts to have full time access to their bank accounts. And for customers who have smartphones, it is as easy as downloading an app on your smartphone and logging in. Well, for record purposes, we have highlighted steps for logging in, changing your password and enrolling.
How to login
Do you have your login details with you? That's what you need to login to your online account. Just make sure that you use the password as it is. Follow these steps to login:
Step 1-Type https://www.laketrust.org/ in your PC or mobile web browser
Step 2-Click "login"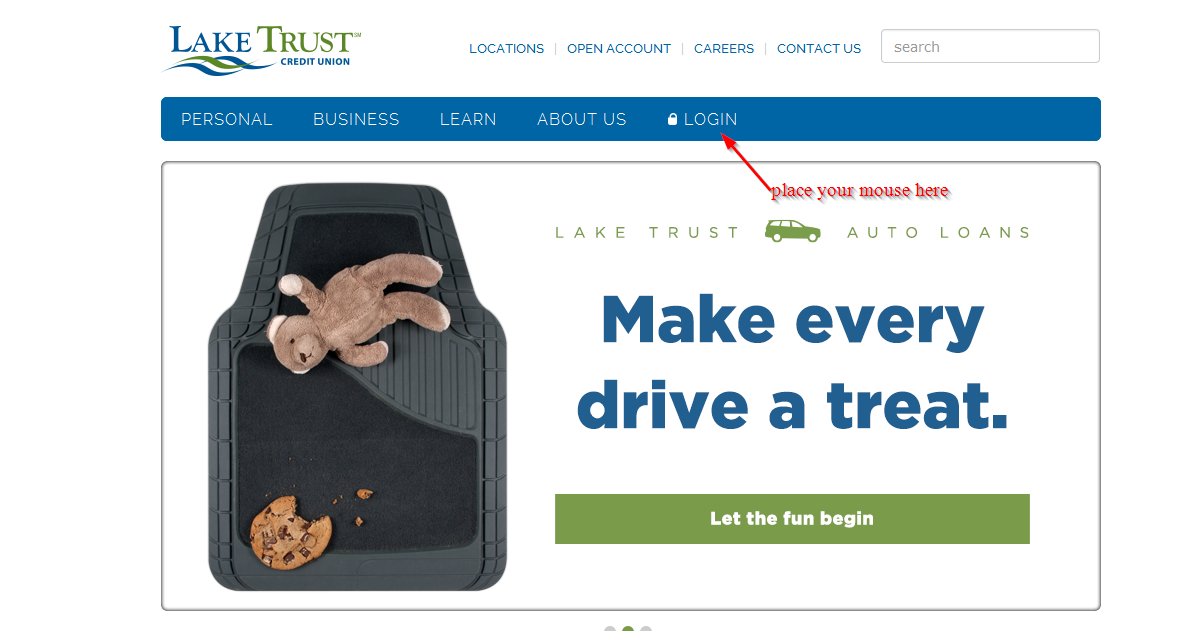 Step 3-Enter your username and password and click "login to accounts"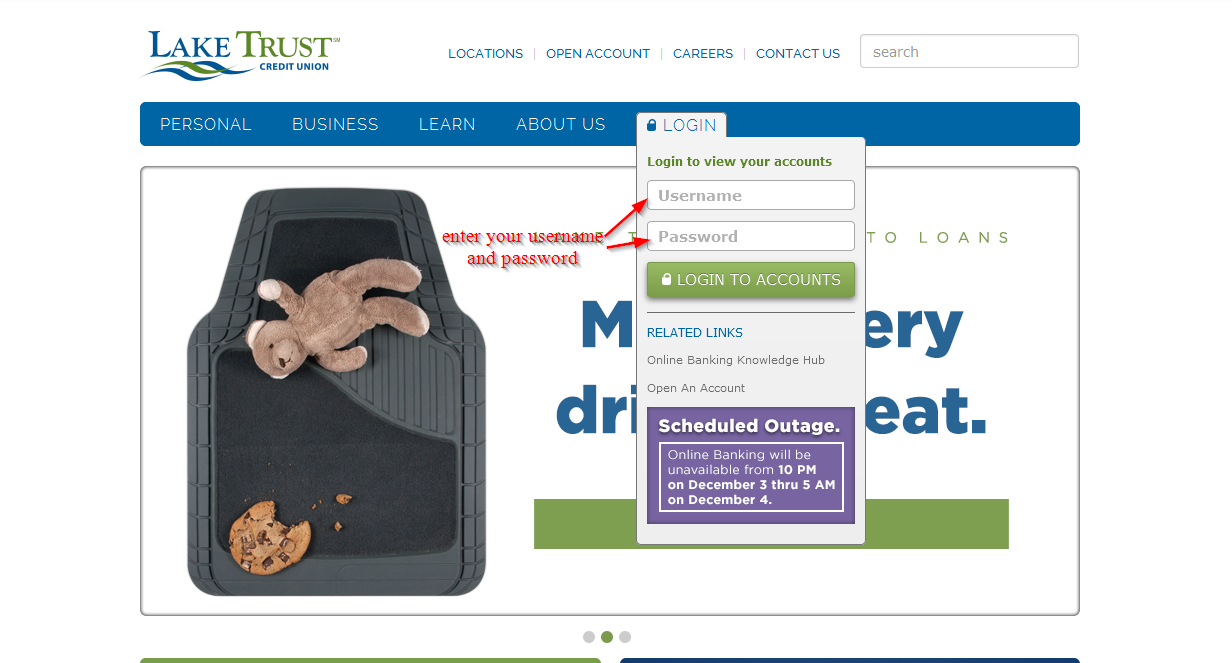 How to reset your password
Password resetting has been put in place to help those who can't remember their passwords to get a new password and continue accessing their online accounts. But to get the password resetting link, you will need to use valid username. This is the only way that the system will identify that you have an online account and then they will give you access to the password resetting link.
Once you click on the link, you can provide just a few details to reset your password. Make sure that you use accurate details. We couldn't get screenshots for this part.
How to enroll
You must first enroll to access your account online. As a rule of thumb, you must be a customer in order to register because you will be asked to provide you bank account number when signing up. Follow these steps to sign up:
Step 1-Place your mouse on "login"
Step 2– Click "open an account"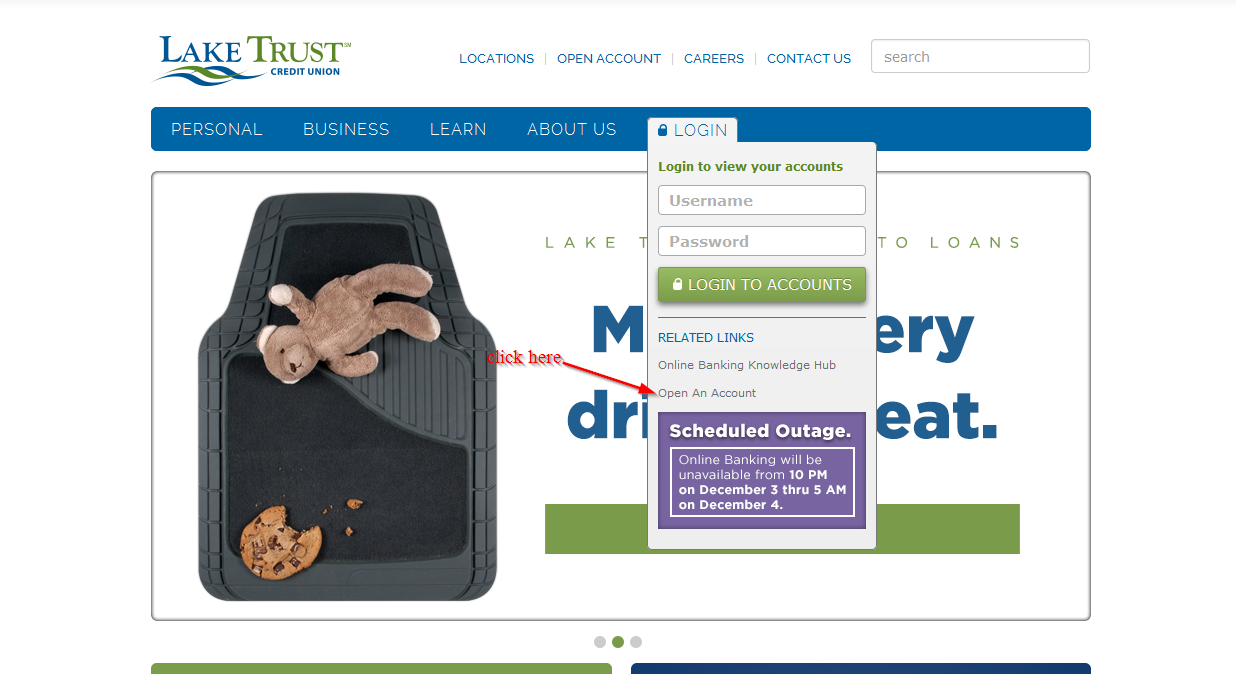 Step 3-Click "continue an application"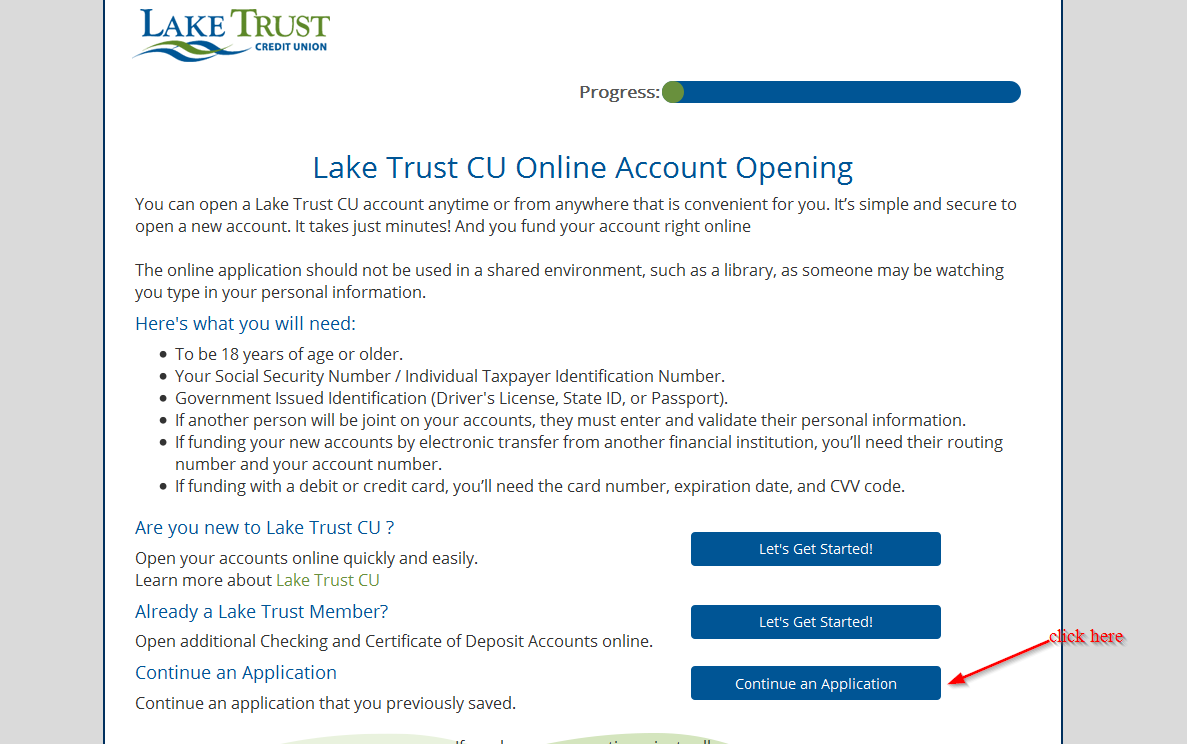 Step 4-Enter your primary email address, last four SSN digits, and password and click "login"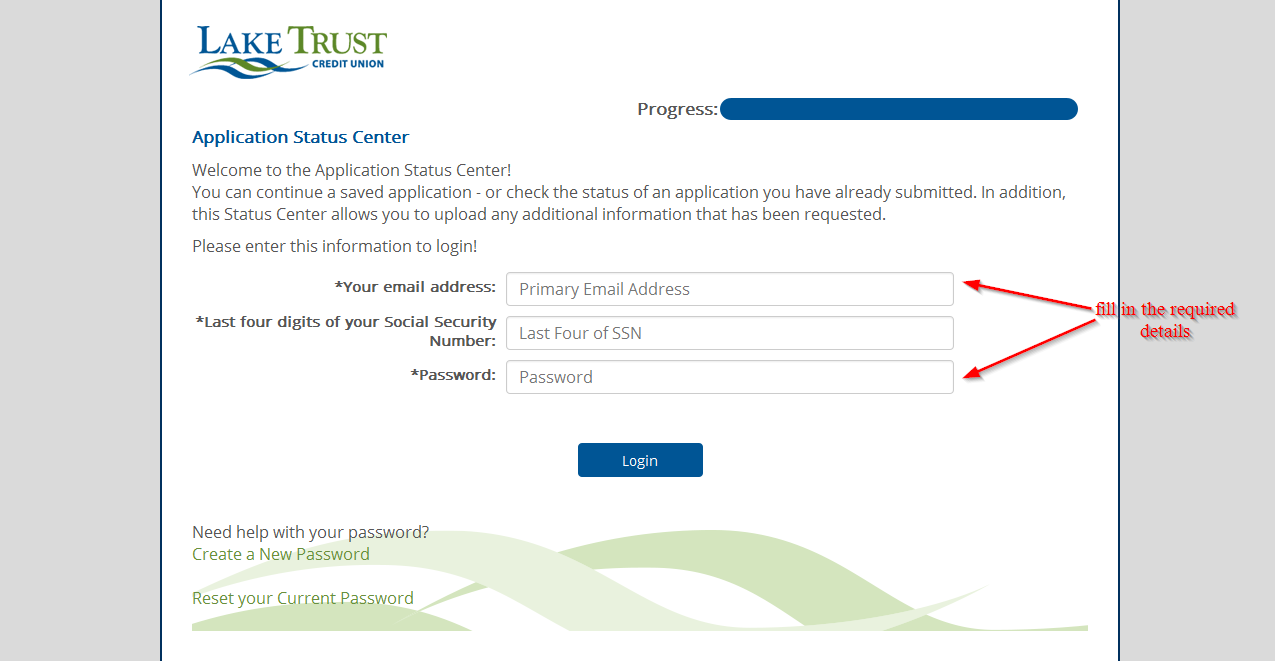 Manage your Lake Trust Credit Union account online
When you sign up, there are just many benefits that you will get to enjoy. Among them being:
Pay your bills
Fast access to your money
Find a near location for ATM or branch
Contact customer support
---