Old National Bank provides financial and banking services in Indiana, Illinois, Kentucky, and Michigan. The company was founded in 1834 and it operates as a subsidiary of Old National Bancorp.
Website: https://www.oldnational.com/
Routing Number: 086300012
Swift Code: See Details
Telephone Number: +1 800-731-2265
Founded: 1834 (189 years ago)
Bank's Rating:
Old National Bank internet banking services enable customers to do banking transactions and even check their transaction history. The internet banking services that are offered by the bank are not only convenient but also free. If you want to understand more about the login steps, resetting your password and registering for the internet banking service, continue following this guide.
How to login
If you have registered an account with Old National Bank, you can login anytime to access your bank account. Just like your Twitter and Facebook account, you will need your login details. Follow these steps to login:
Step 1-Open https://www.oldnational.com/  in your web browser and click "login"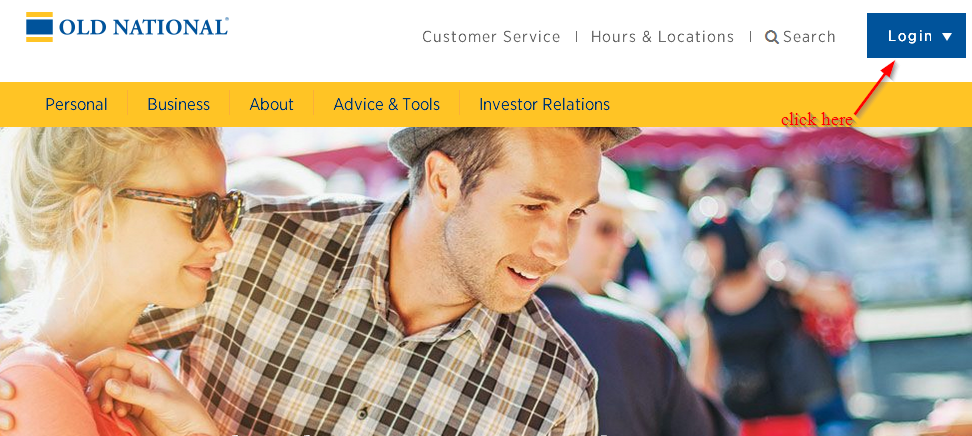 Step 2-Enter your user ID and password and click "login"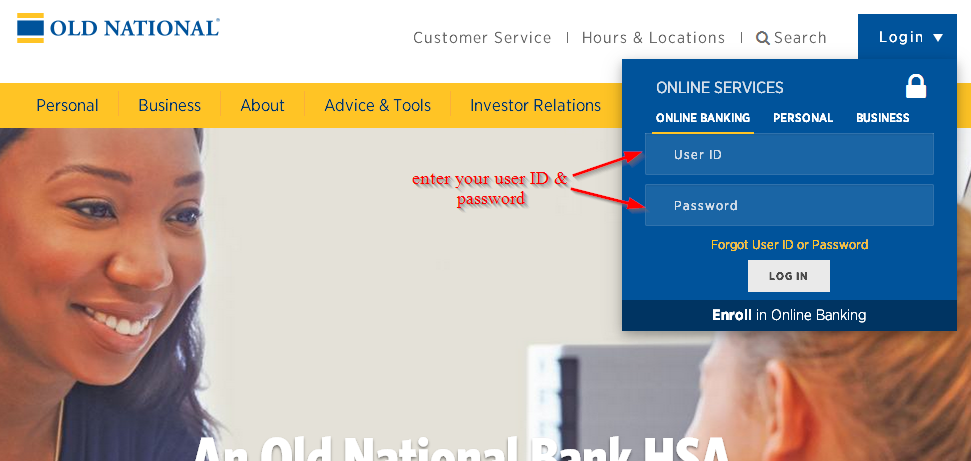 You will have access to your online account as long as have used the correct details
Forgot your password?
In the event that you use an incorrect password, you can reset it so that you can regain access to the account. To reset your password, you will need to use your user ID. Here are the steps to follow to reset your password:
Step 1-Click "login" on the Homepage of the website
Step 2-Click "forgot user ID or password"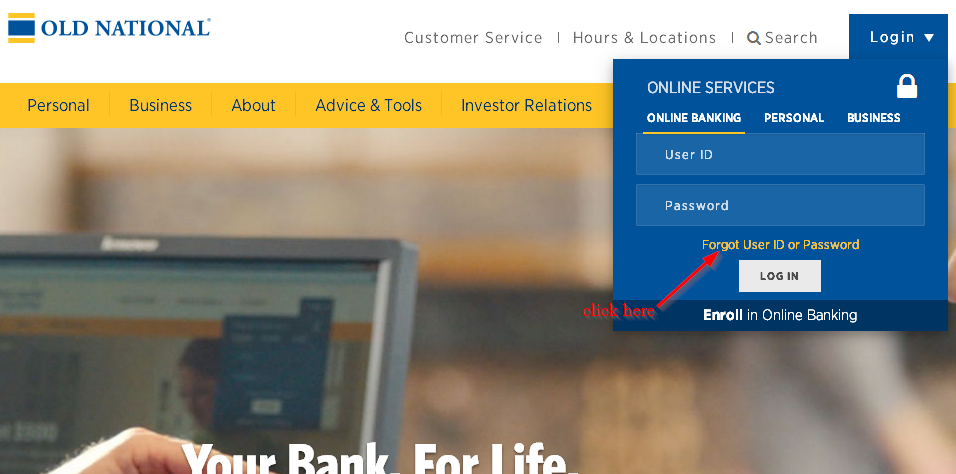 Step 3-Enter your phone number and username and click "send me a new password"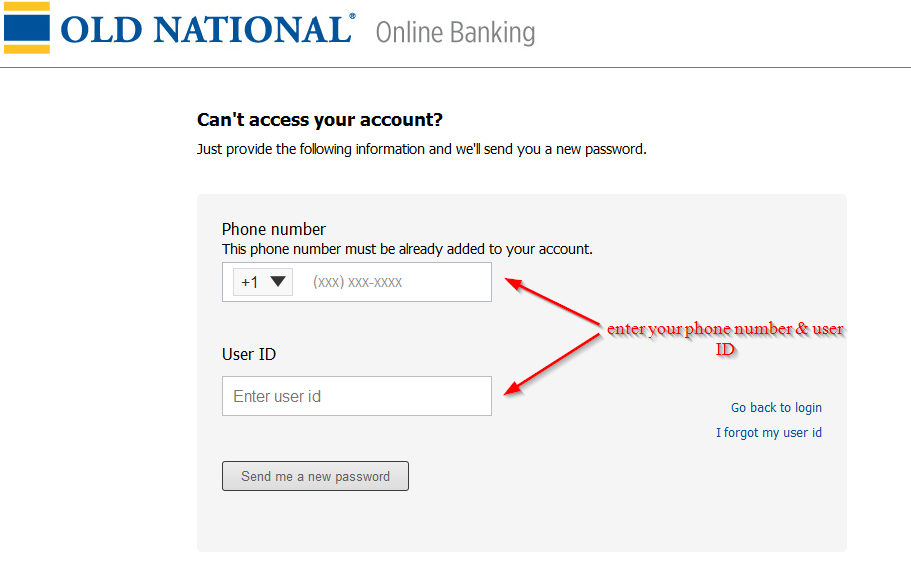 A new password will be send via mail
How to enroll
Enrolling for the internet banking services is not only easy and free but also gives you access to your bank account. This service is however only available to people who have an account with the bank. Follow these simple steps to login:
Step 1-Click "enroll in online banking"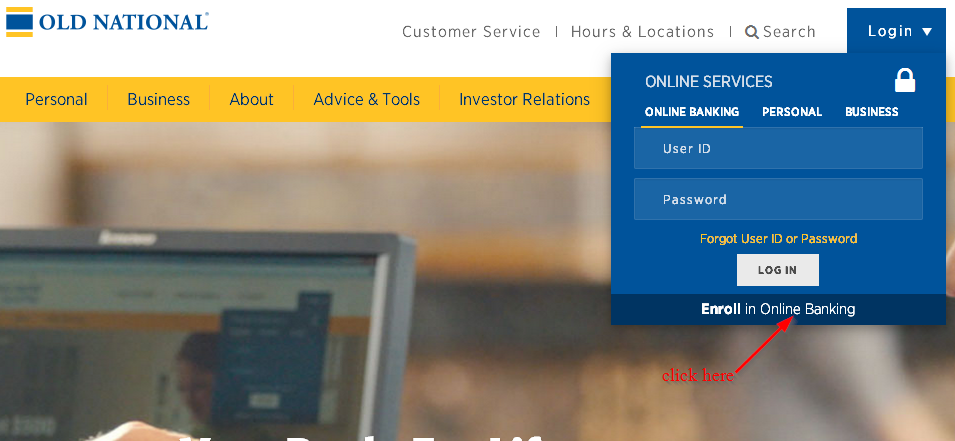 Step 2-Fill in the details carefully; check the small box to confirm that you have agreed to the terms and conditions and click "complete sign up"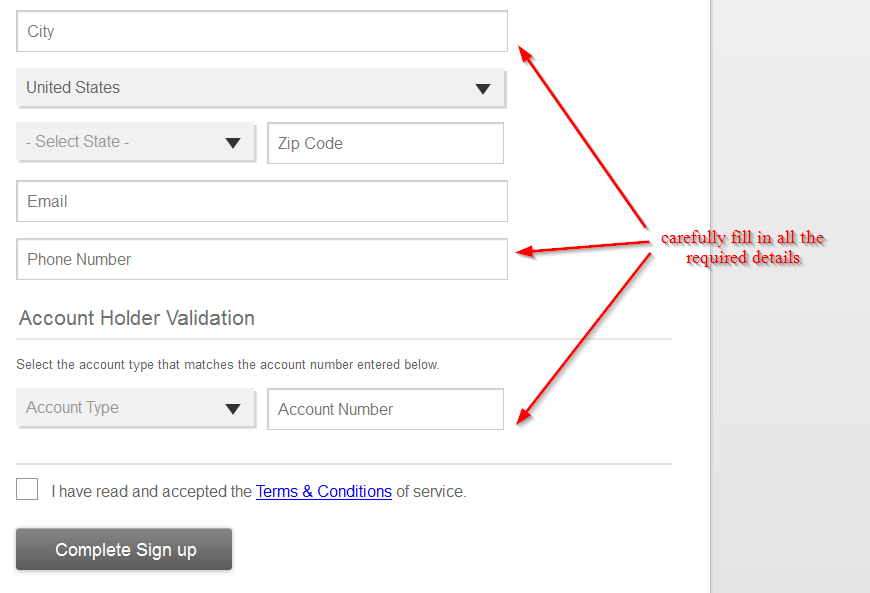 Manage your Old National Bank online account
When you sign up a free online account with the bank, you will be able to take advantage of the following benefits:
Check transaction history and account balance
Find the nearest ATM location
Apply for mortgage
Access to personal and business banking services
Old National Bank Review
Old National Bank is a local bank with more than 150 branches and headquartered in Evansville, Indiana. The bank's asset is valued at $14.9 billion and has 160 banking centers.
The bank is a subsidiary of Old National Bancorp, the largest financial service company based in Indiana and ranks among the top 100 banking companies in the United States. The bank operates mainly in Kentucky, Michigan and Wisconsin
The bank has operated under several names: Evansville National Bank and the Old State National Bank. Although the bank has grown significant over the period it has been in services, it still strives to meet its customer's financial needs.
Personal checking
Old National Bank offers a range of checking accounts, in addition to the expertise need to help customers the right account. Regardless of your life stage, from senior to student, and regardless of your financial goals, you will always find an account with the bank. They include:
ONB everyday checking-This is the perfect account for everyday needs. There are many options for customers to avoid the service charge. You can also access your eStatement to avoid the monthly paper statement fee of $3.
ONB preferred checking-This is an interesting-earning account with multiple options to avoid the service fee. The bank does not charge fees for 5 monthly withdrawals at other bank's ATM
ONB Classic checking-This account is designed for people who are 50+ and there are many options to avoid the service charge. Customers can also earn interest with tiered rates.
ONB Student checking-This is the perfect account for busy students. There is no monthly service charge or no minimum balance. No fees for 5 monthly withdrawals at ATMs for other banks.
Certificate of deposit
The bank offers 6-month CD with 0.1% APY, which is actually worse than the average APY on CDs that have similar terms. If you are interested in long term CD, the bank offers a 60-month CD that has a 1.76% APY. This rate surpasses the market average.
Auto loans
The bank offers an APR of 3.25% on new auto loans. When compared to the national average APR charged on new auto loans, it is 26% less expensive.
The bank allows borrowers to finance the whole purchase with their new car loan. The bank has an overall rating of 5 out of 5 stars for its new auto financing affordability.
CheckCash express
This is a convenient way for the bank's customers as well as non-customers to quickly cash their checks. If you want to do so, you will need to your photo ID.
You don't need to open an account with the bank. In addition, you can receive cash up front rather than a cash card, which is actually a plus for many bankers.
Purchase rewards
There is more than this bank offers other than just banking products. Customers can also receive purchase rewards in form of cash back when they buy with Old National Bank debit card.
These cash back offers can be found at your favorite stores when you login into the banks online banking portal. Then simply click on those offers to activate them. You will then redeem the offers when you shop in store or online.
Benefits
Old National Bank is one of the best banks in the United States, committed to providing quality banking services. The benefits of banking with the bank include:
Overdraft protection
Checking accounts earn interest
Online banking with bill pay
Mobile banking
Free or discounted check writing
ATM fee reimbursements
Debit card with rewards
Monthly eStatements
Checks can be deposited from mobile phones
Monthly service fee can be waived when certain requirements are met
Downsides
Fees may reduce earnings
Low annual percentage yield
Limited locations, with only 150 branches in Evansville, Indiana
Conclusion
Old National Bank is one of the best banks that you bank with if you live in Indiana. The bank's checking account earns interest on balances and customers can bank from anywhere provided they are connected to the internet and have registered for the internet banking services.
However, the bank has limited locations, which means that if you don't live in Indiana then you won't be able to access the bank's branches
---