National Bank Of Arizona provides business and personal banking services and products for the people of Arizona and US in general. Founded in 1984, the bank operates as a former subsidiary of ZB, National Association.
Website: https://www.nbarizona.com/
Routing Number: 122105320
Swift Code: See Details
Telephone Number: +1 928-645-2441
Bank's Rating:
Online banking services offered by National Bank of Arizona allow customers to quickly access their bank accounts from anywhere around the world provided they have internet connection. These internet banking services offer a convenient and safe way for customers to access their bank accounts. This post will guide you through steps to login into your online account, reset your password and sign up.
How to login
National Bank of Arizona has an easy to use website that enables customers to convenient login into their online accounts anytime. If you have a smartphone, you can download an app or login using your mobile web browser. Here are the steps you need to follow:
Step 1-Open https://www.nbarizona.com/ in your web browser
Step 2-Enter your user ID and password and click "go"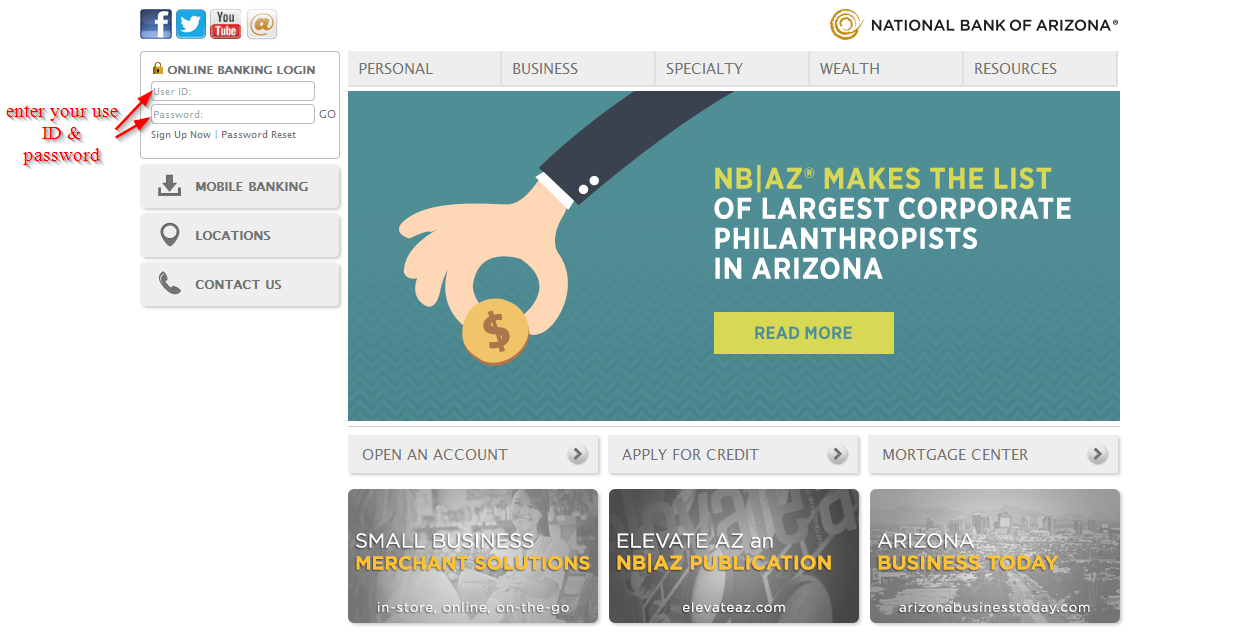 Forgot your password?
You can reset your password anytime and regain access to your National Bank of Arizona online account. All you will need is a valid user ID to get started. Here are the steps you need to follow to reset your password:
Step 1-Start on the Homepage and click "password reset"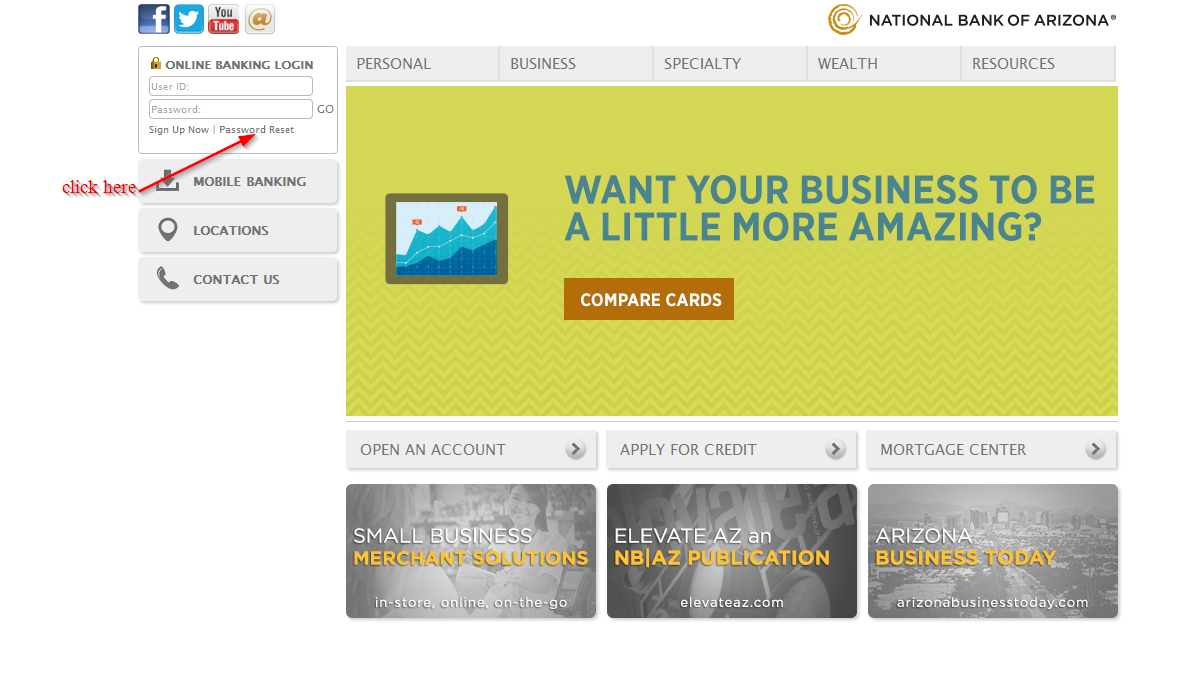 Step 2-Enter your login ID and click "continue"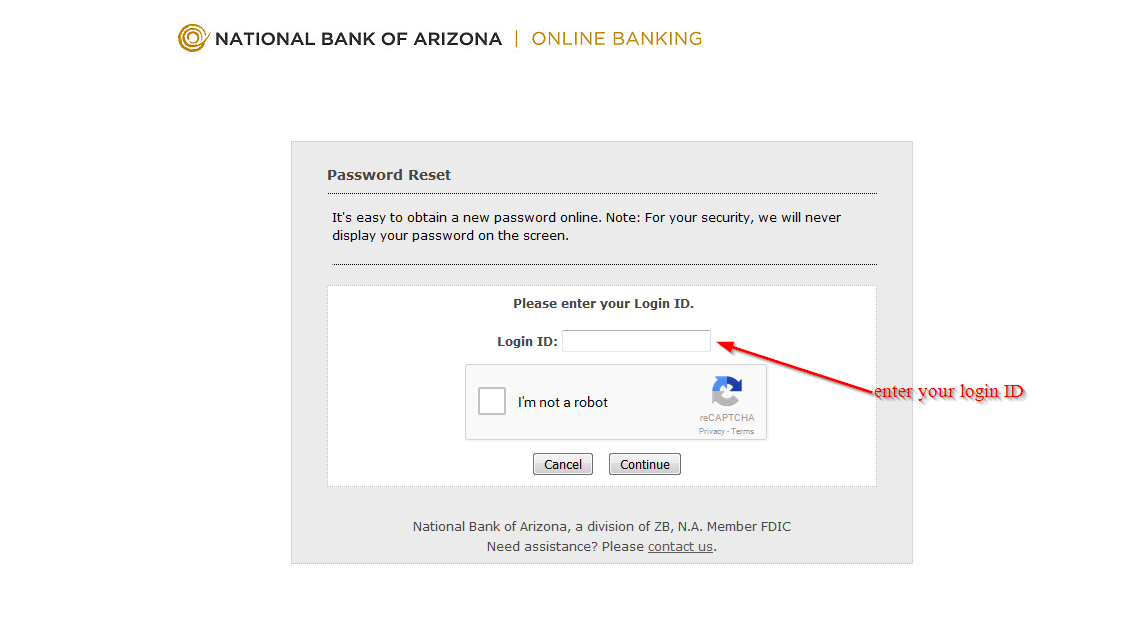 The bank will send you a new password in your email address
How to enroll
Before you login, you will need to sign up. You don't have to worry because the process of signing up only takes a few minutes and customers. The following steps will help you sign up for the internet banking services:
Step 1-Click "sign up now" on the homepage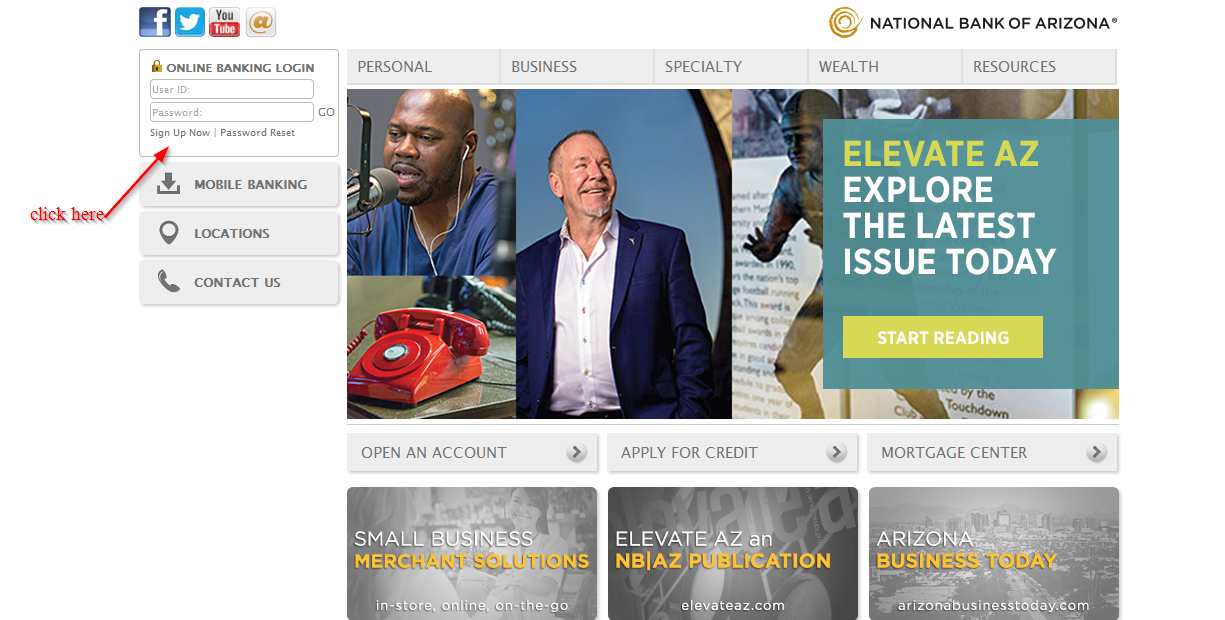 Step 2-Click "enroll"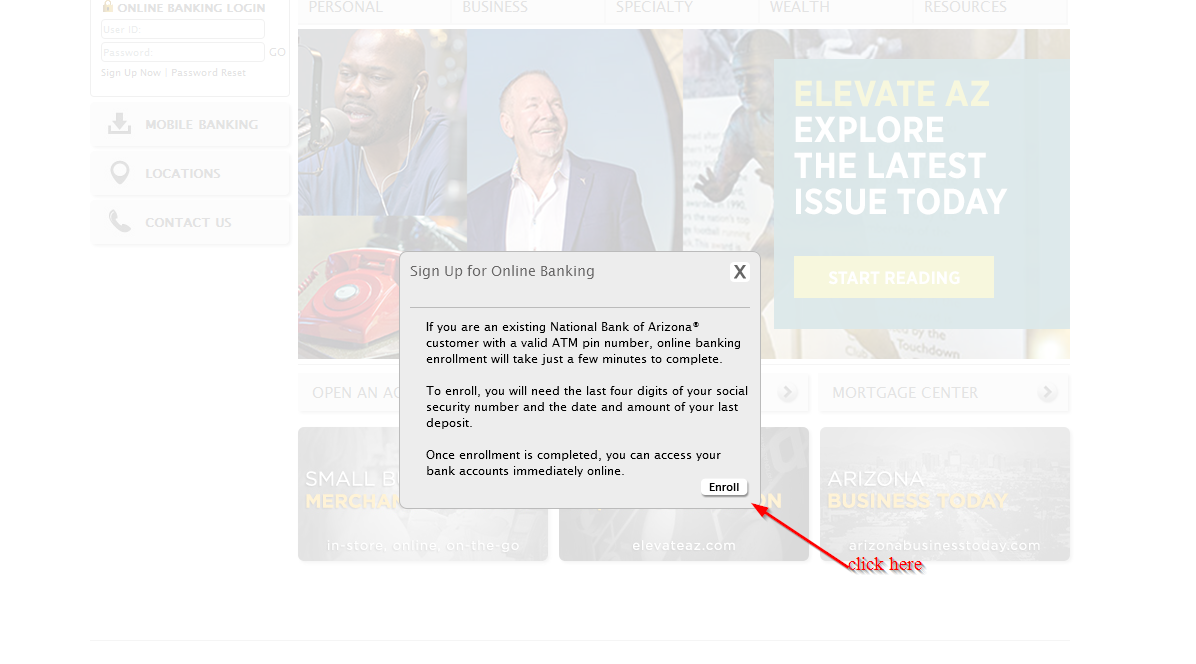 Step 3-Check the small box and click "continue"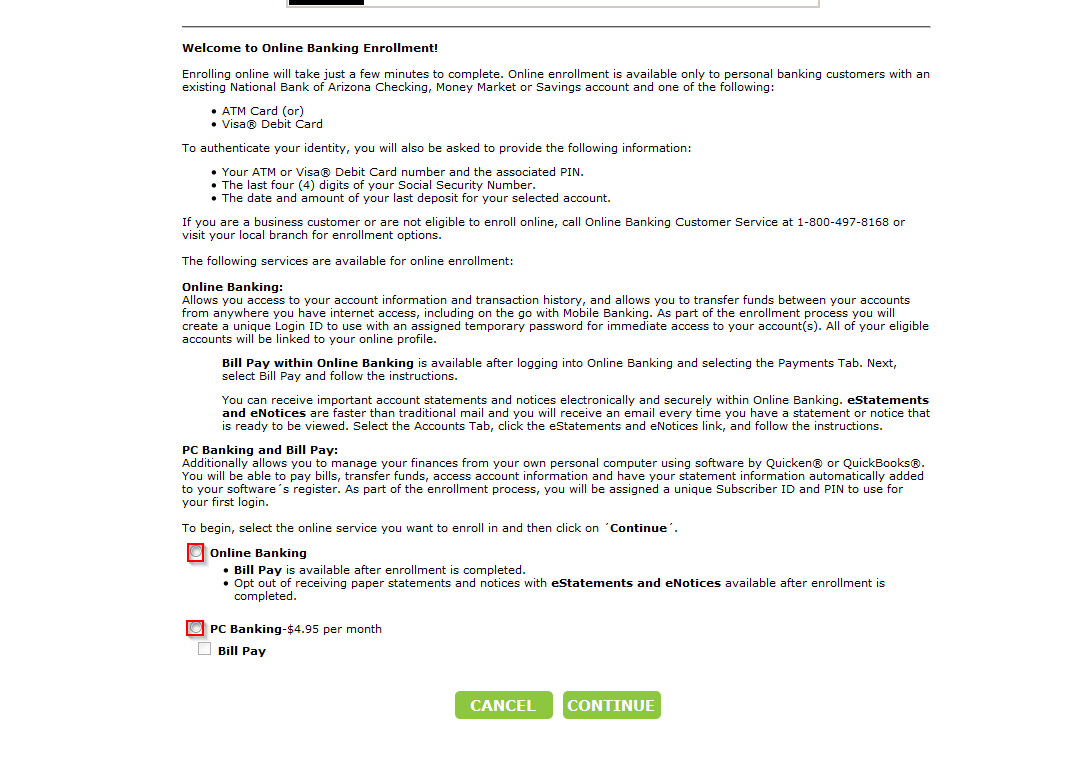 You will be required to complete some more steps to make your registration formal
Manage your National Bank of Arizona account online
As we mentioned earlier on, it is free to set up an online account with National Bank of Arizona as long as you are a customer. Once you have registered, you cal login anytime and do the following:
Pay your bills
Check your account balance
Access your account balance
Use a safe and secure platform
Get all notices and bank statements
---