Western Alliance Bank offers banking services. The bank was founded in 2002 and is headquartered in Phoenix, Arizona. The bank is a subsidiary of Western Alliance Bancorporation.
Routing Number: 122105980
Swift Code: See Details
Telephone Number: (602) 629-1776
Mobile App: See Details
Founded: 2002 (21 years ago)
Bank's Rating:
The Alliance Bank of Arizona gives its customers a safe and more reliable way to bank even when they are on the go. Online banking enables customers to pay their bills, transfer funds to other bank accounts and so on. Mobile apps are also available for customers to use to login. The steps to follow in order to login, reset password and also enroll for the online services.
How to login
The login process only requires the customers to provide their valid login credentials in order to access the banking services. The process of logging in is very simple. Follow these steps:
Step 1-Open https://www.westernalliancebancorporation.com/alliance-bank-of-arizona-home
Step 2-Choose your account type and then click go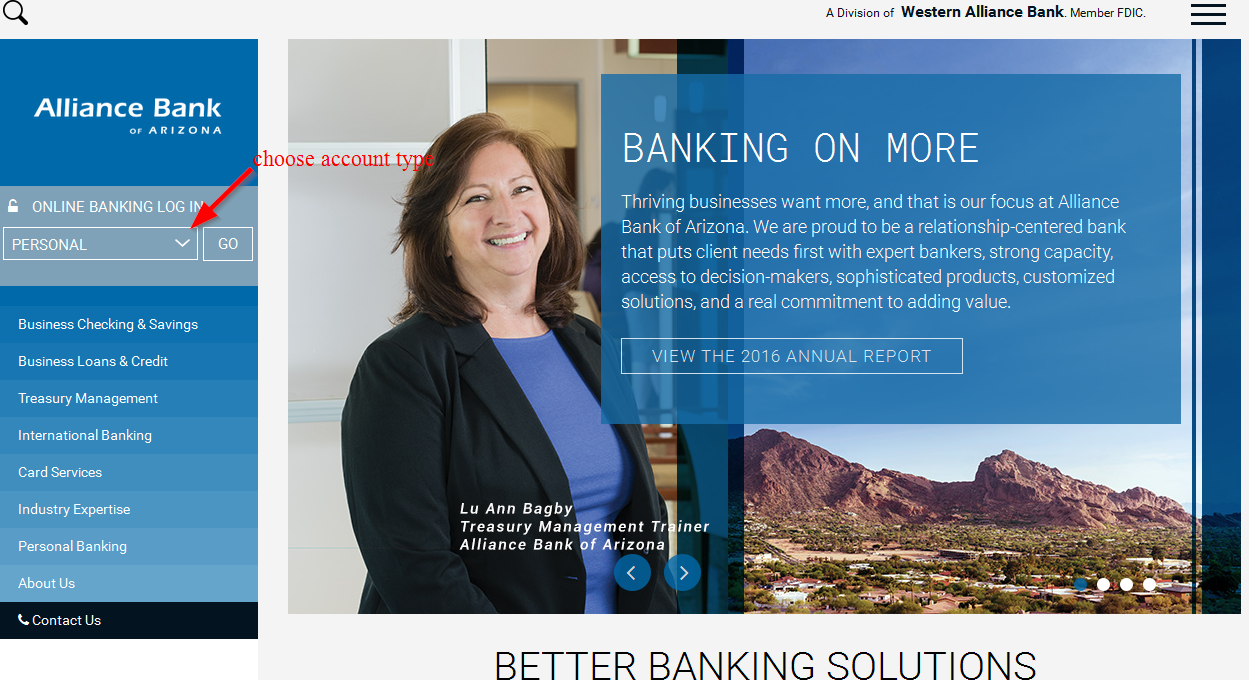 Step 3-Type in your user ID and click continue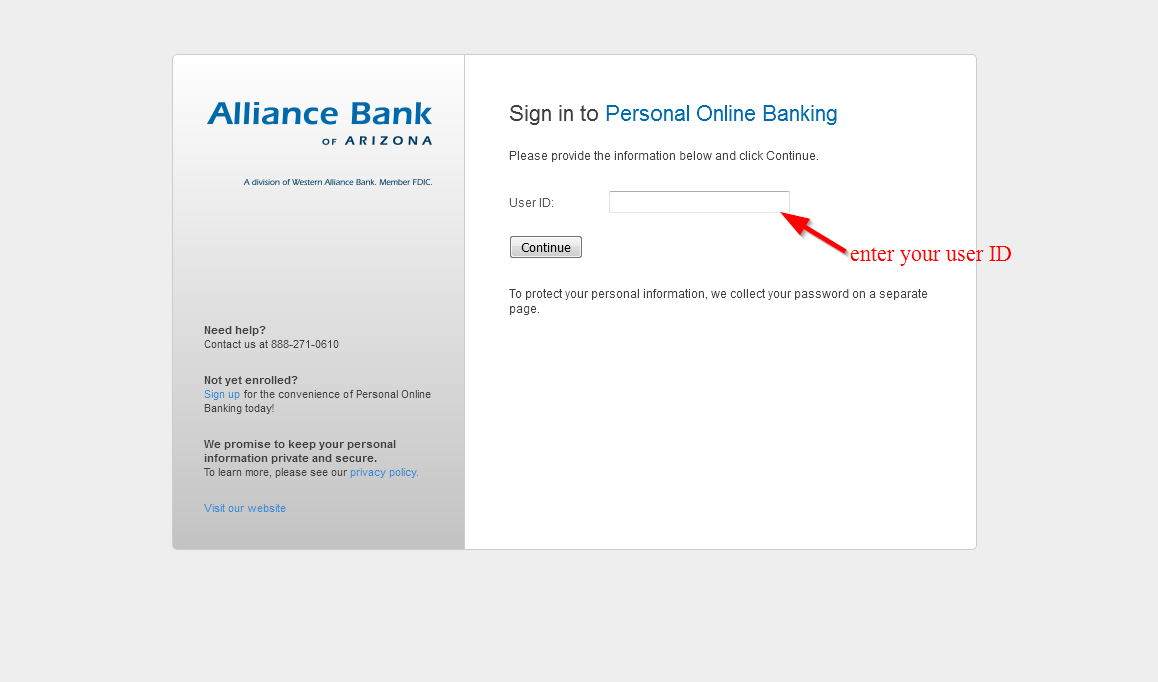 Step 4-Provide a valid password to login
You will need to provide the correct user ID in order to access the password page
How to change your password
In order to change your password for the online account, the system requires that you use a valid user ID. It's only after the system has recognized a valid user ID that they will allow you to access the password page where you will be able to change the password by clicking on the password resetting link.
How to enroll
In order to access the banking services on the internet, you will need to register. Once you have registered, you can login at any particular time. The steps you need to follow to enroll have all been covered here:
Step 1-Choose your type of account and click go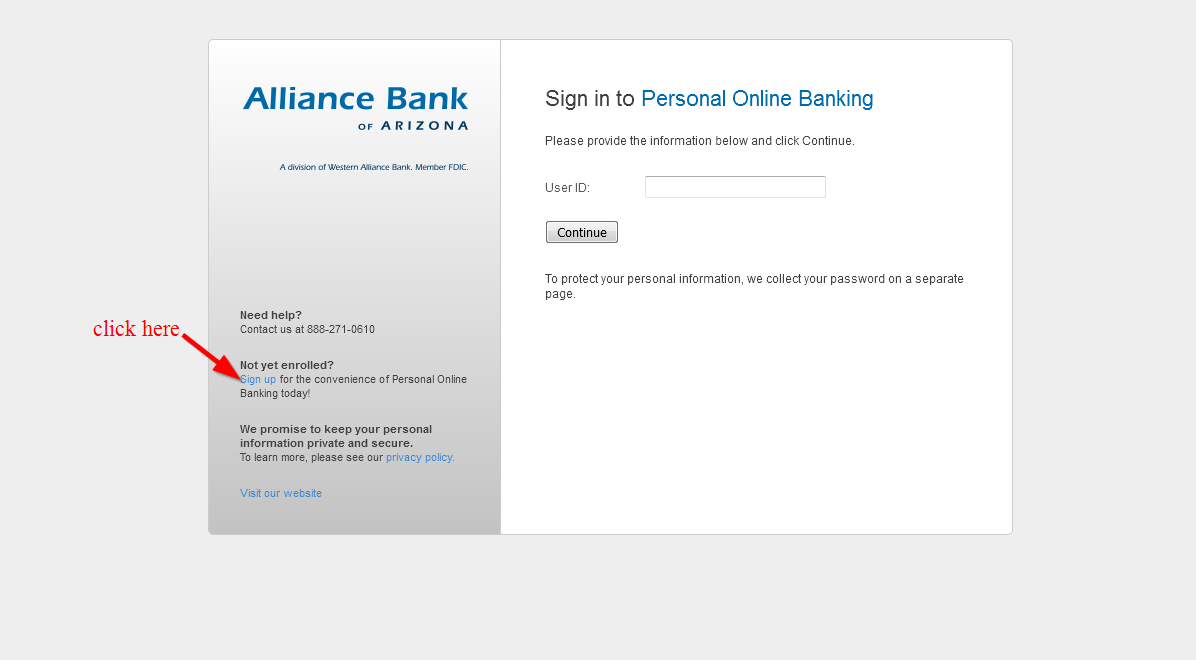 Step 2– Click sign up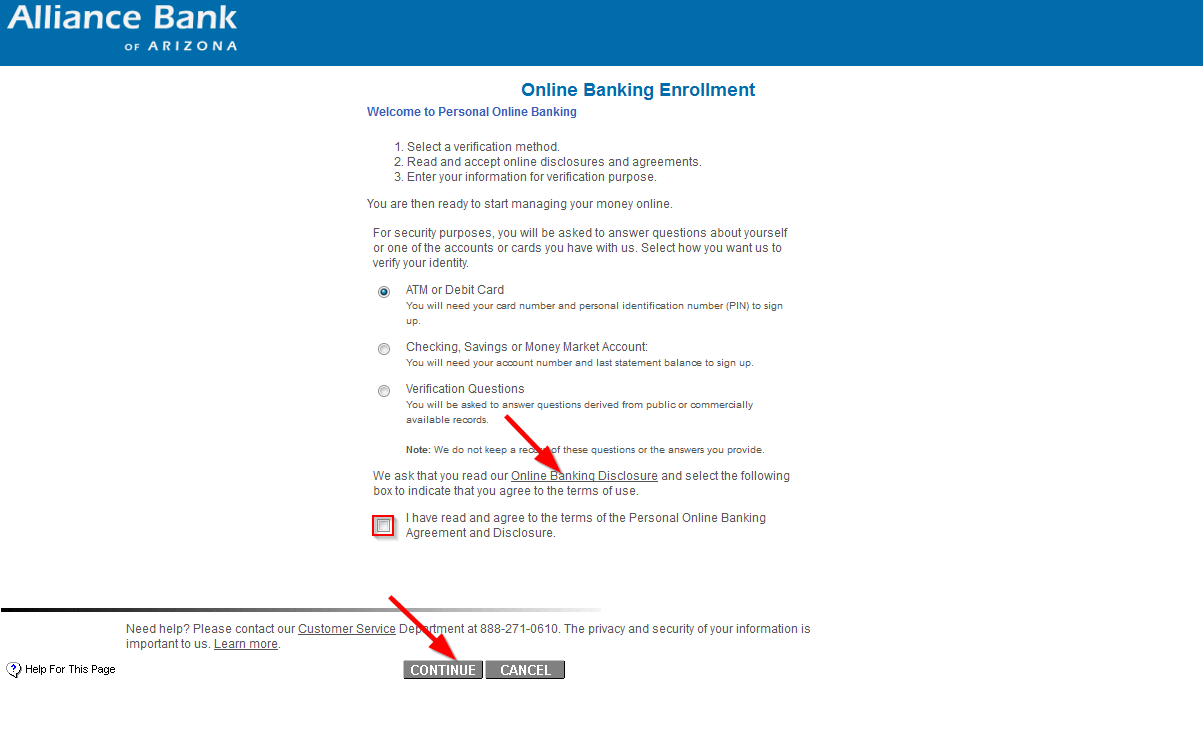 Step 3-Tick the check boxes where necessary, read the online banking disclosure and make sure that you agree and then click continue to proceed with the registration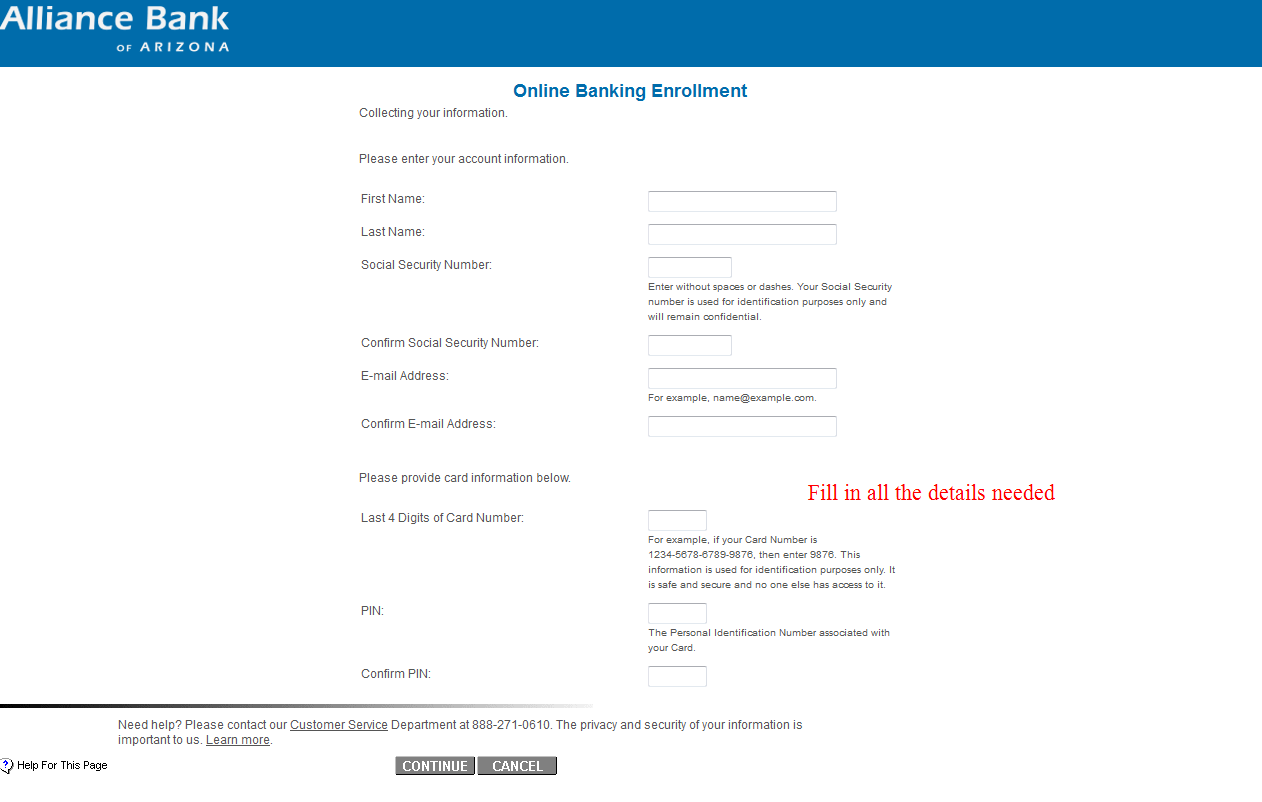 Manage your Alliance Bank of Arizona account online
Check balance
Access to customer support
Deposit your checks
View your check images
Find an ATM/Branch location