Putnam bank works as a federally chartered stock saving bank in Connecticut. The bank was founded in 1862; it is headquartered in Putnam, Connecticut and is a subsidiary of PB Bancorp, Inc.
Website: https://www.putnambank.com/
Routing Number: 211174220
Swift Code: See Details
Telephone Number: +1 860-928-6501
Founded: 1862 (161 years ago)
Bank's Rating:
Putnam Bank has given its customers unlimited and secure access to financial services offered via the internet. While many people struggle with online banking, it's a pretty simple process to manage your money online and you can also access services like check deposits, customer support etc. This guide will walk you through steps for managing your online account.
How to login
Here, you will need to use valid login details in order to access your dashboard. Make sure that you use the correct login details. Follow the steps shown below to login:
Step 1-Click https://www.putnambank.com/ to open the website
Step 2-Provide a valid online username and click the login button to proceed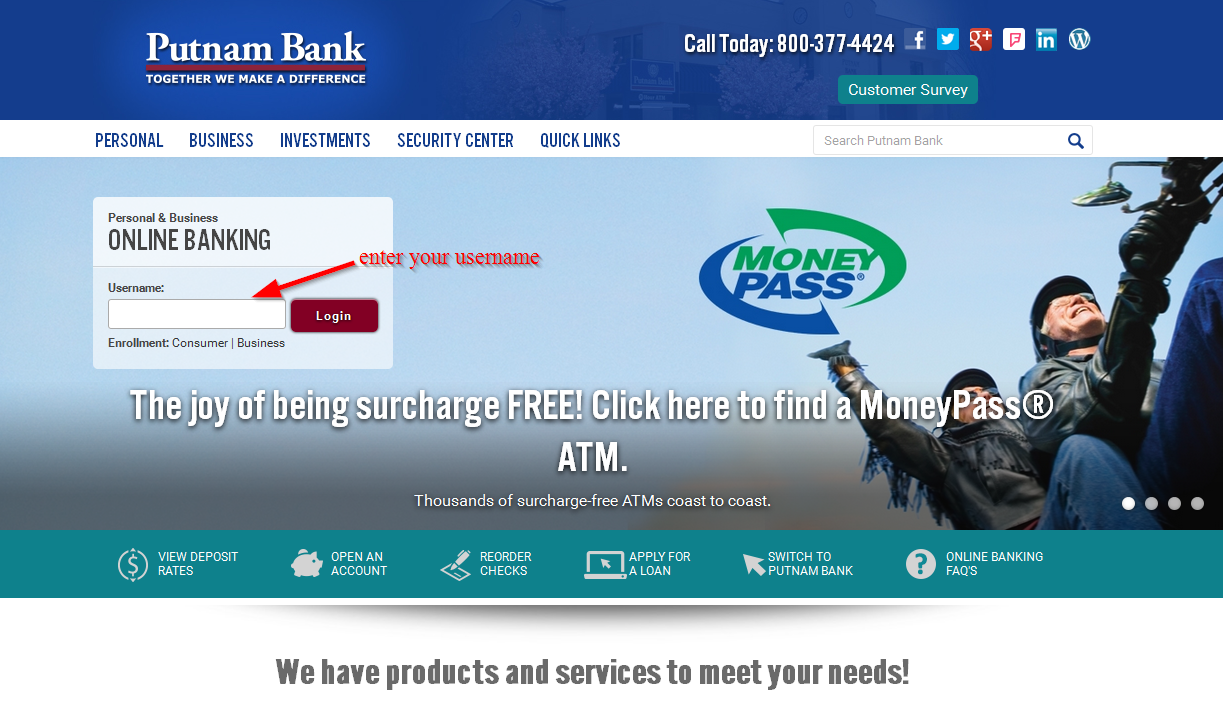 Step 3-Provide your password and click login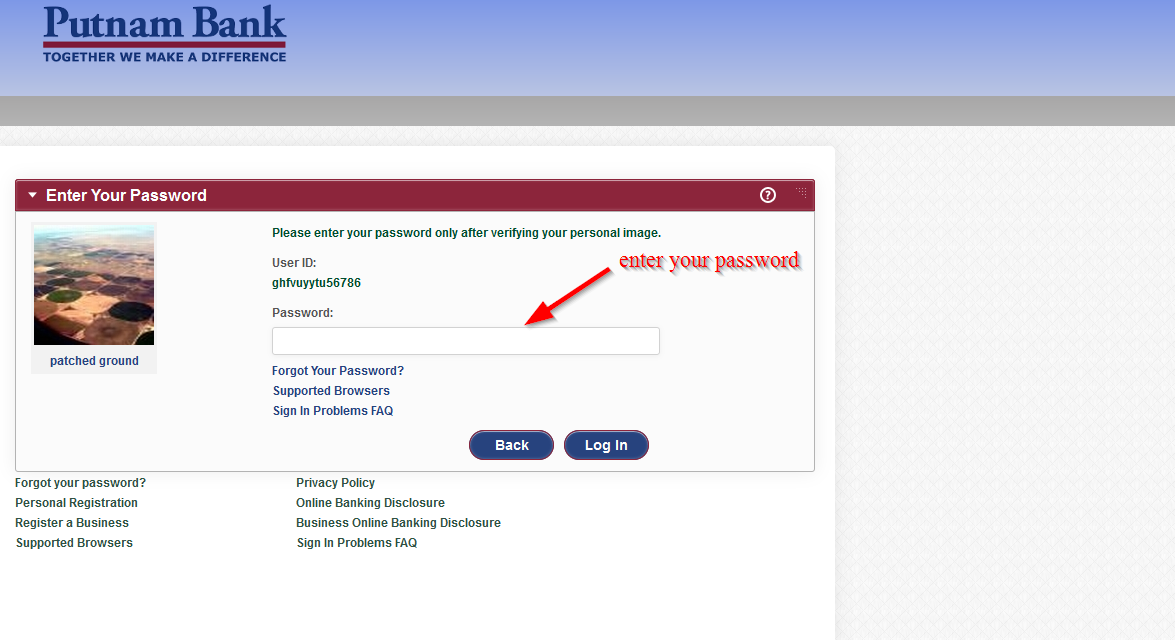 How to reset your password
Changing your password for your Putnam Bank account is a very easy process that you can only complete in a few simple steps. It's something that you will realize that you can't struggle with, but we have provided easy steps to help you change your password:
Step 1-Enteryour username on the homepage to access the next login page
Step 2-Click forgot your password?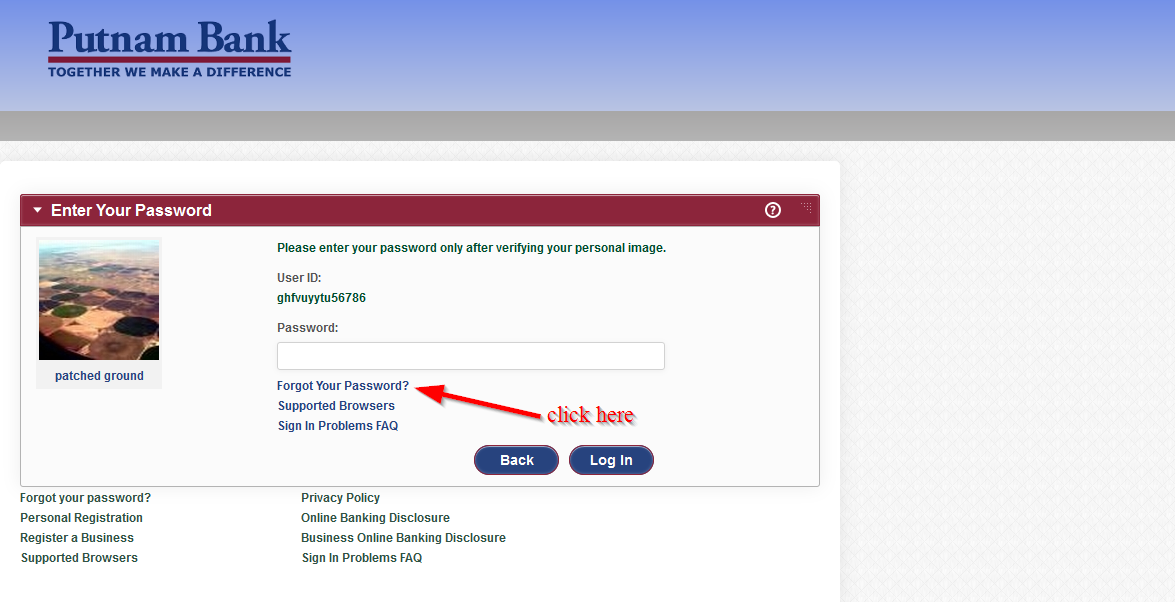 Step 3– Provide your user ID, email address and the last four digits of your social security number and click submit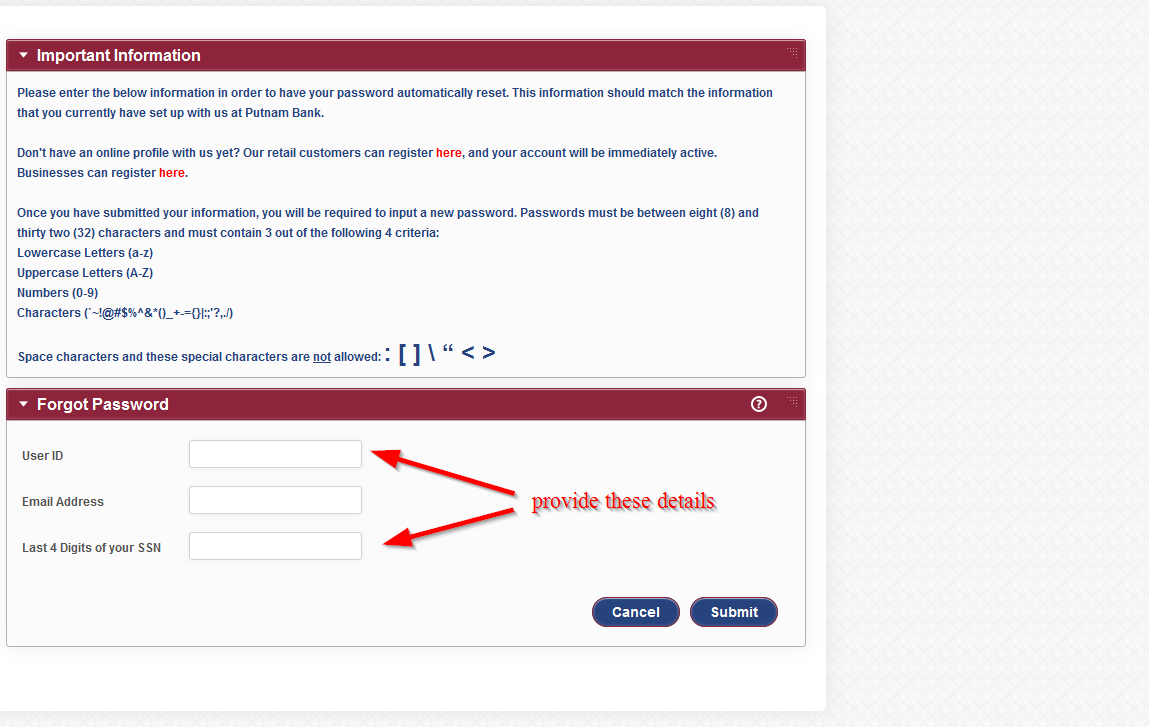 Make sure that the information you provide here are accurate
How to enroll
If you are looking to take advantage of the online banking services, you will need to register. You don't have to worry because this is an easy process that can only take a few minutes. Here are simple steps that you will need to follow:
Step 1-Just below box, you will see enrollment: consumer/business. Click the one you want to open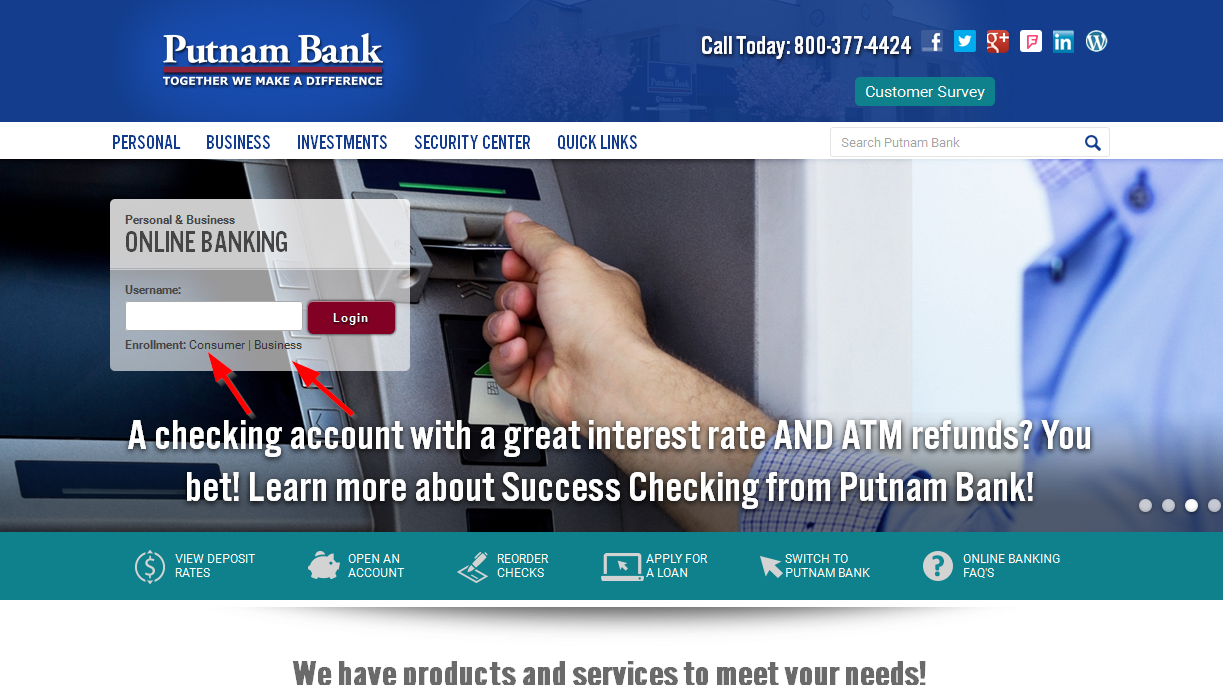 Step 2-Read the terms of agree on the page and click I agree
Step 3-Provide accurate information in the page that is shown below and click submit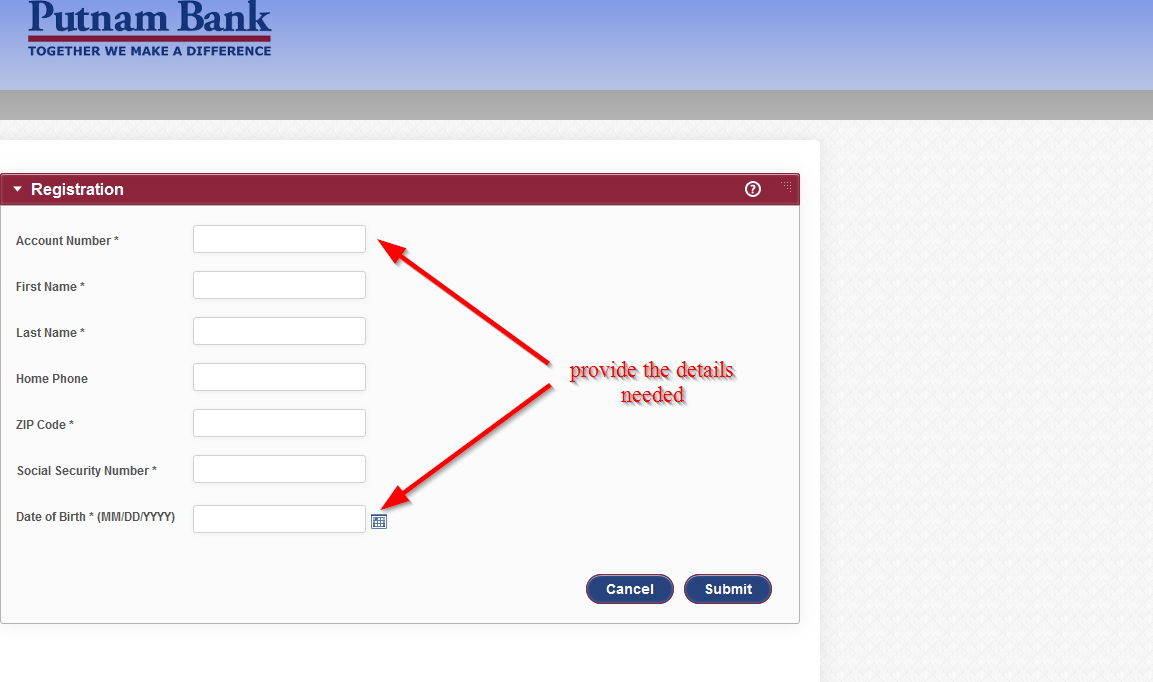 Manage your Putnam Bank account online
Transfer funds
Check balances
Deposit checks
View your check images
Customer support
---