Putnam County Bank is a state-chartered bank founded in 1901. The bank is headquartered in Hurricane, West Virginia. The bank operates as a subsidiary of Putnam Bancshares, Inc.
Website: http://putcobk.com/
Routing Number: 051502858
Swift Code: See Details
Telephone Number: 304-562-9931
Founded: 1901 (122 years ago)
Bank's Rating:
Putnam County Bank gives customers easy and convenient access to banking through the internet banking services. Customers have unlimited access to their finances and they can confidently pay bills online and transfer funds knowing that they are using a safe platform. This guide will show you the simple steps that you have to follow to login, reset password and also enroll.
How to login
This is a simple step by step process that will only require you to provide valid logins in order to access your dashboard. The steps to follow have been highlighted below:
Step 1-Open https://www.putcobkonline.com/
Step 2-Provided a valid username and password and then press the login button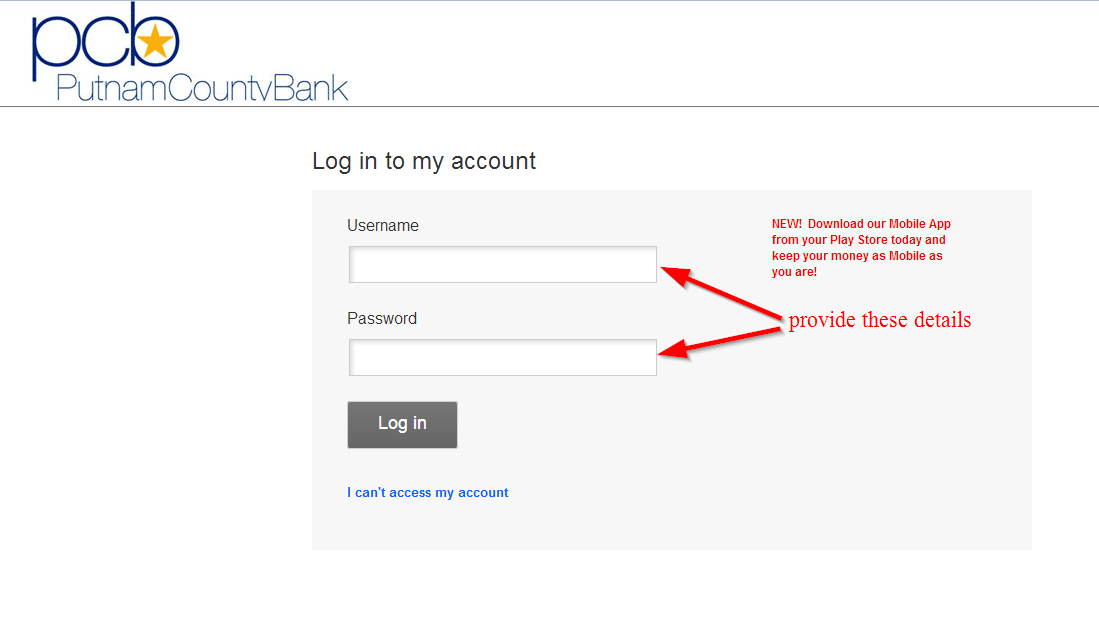 The information provided here should be correct if you want to login
How to reset your password
Changing your password for the online account is a pretty easy process. However, you must have already created an online account. Follow the steps below to change your password:
Step 1-Just below the login section, you will see the link I can't access my account. Click it.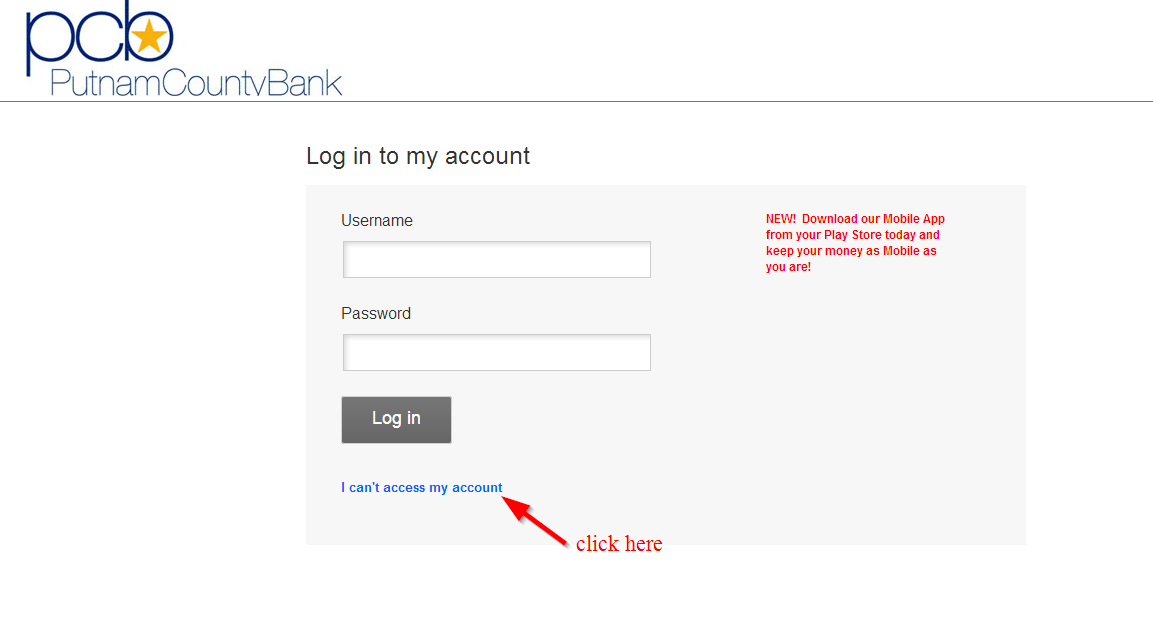 Step 2-Type in your phone number and username and then click send me a new password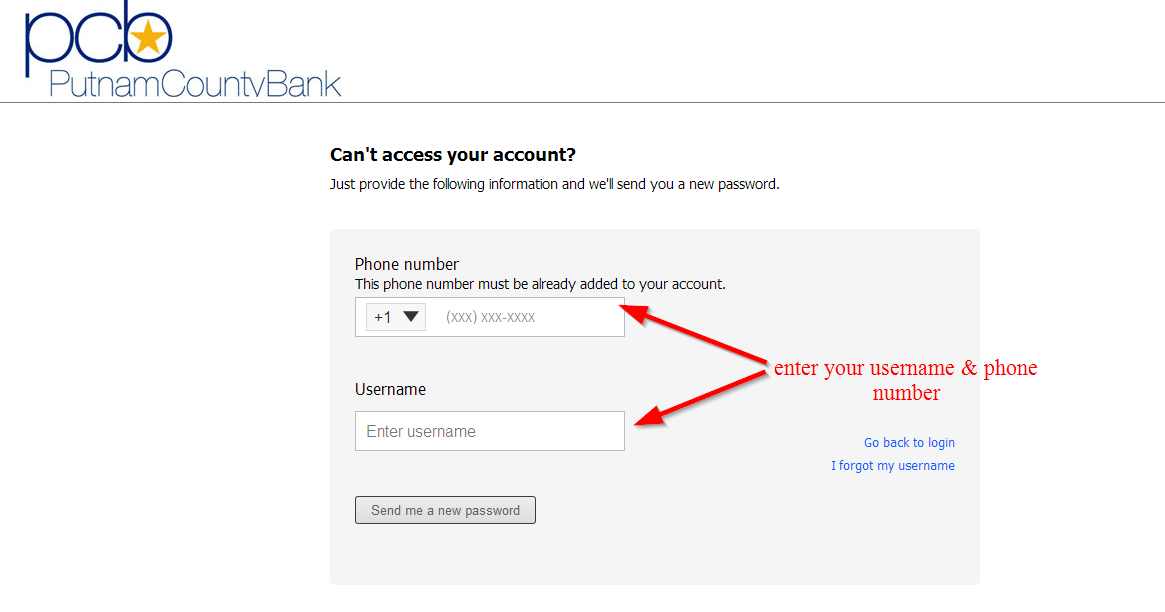 You will receive a new password in your email in no time
How to enroll
In order to access the online banking services, you will need to register on the bank's website. This is a convenient way of accessing funds and you can get access to your money anytime when you register. However, unlike most online accounts, you will need to contact Putnam County Bank to register for the online banking services. You can find the contact information on this particular page.
Manage your Putnam County Bank account online
Transfer funds
Check balance
Access online customer support
Deposit your checks
View your account balance
Contact the bank anytime for support
---