Signature Bank has invested in the community around New York since its inception in 2001. As a modern financial institution, it focuses its broad range of banking services round businesses and individuals. Apart from New York, it has operations in Connecticut.
Website: https://www.signatureny.com/
Routing Number: 026013576
Swift Code: SIGNUS33
Telephone Number: 866-744-5463
Founded: 2001 (22 years ago)
Bank's Rating:
As the pride of New York; Signature Bank has come out as a reliable financial institution for the last 15 years. It offers its services to businesses, professionals and individuals depending on their credit needs. The need for a bank that has the needs of its customers in mind is satisfied by the Signature Bank. It achieves this by lending based on what you can afford regardless of the size of the loan. With the internet and mobile banking services, customers can manage their accounts online irrespective of where they are.
How to log in
A log in account, will be helpful when it comes to managing your account online. You have to enroll for such services. Once you have an account, you can use the following steps to get access to it:
Step 1: Click the link https://www.signatureny.com/ to get started
Step 2: Continue to the site to go to the bank's homepage.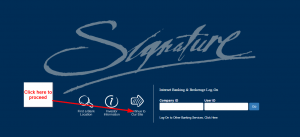 Step 3: Click the login button in the top right corner
Step 4: Select signature internet banking.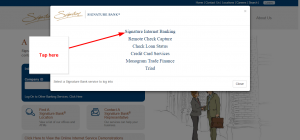 Step 5: Put in Company ID and User ID and then continue.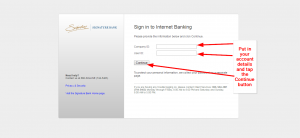 Step 6: Continue with Security code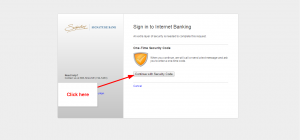 Step 7: Select the phone number and text message and continue to the next step. You will receive a security code in your message, which you will use to reach your account.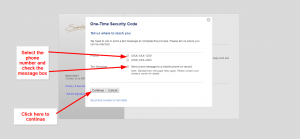 Step 8: Complete few more steps to get access to your account.
How to get a new password if lost
It can happen to anyone that you have entered the wrong password and you cannot access your account. Your account details are unique and you should remember them to log in. If you cannot remember your account password, you can call the customer representative number 866-744-5463 for help.
How to enroll
Clients with Signature Bank accounts but have not registered for internet banking can enroll to enjoy the online access. It offers a reliable way to carry out operations from your account without having to go to the bank in person. To enroll you can call a representative using the number 866-744-5463.
How to manage your Signature Bank
Internet banking customers with an account, can manage it with ease. It equips every customer with the flexibility and convenience of having to do account operations from their PCs or mobile devices via the internet. The benefits include:
Online payment of bills.
Secure access to your account when you need.
Access to your account balance and statements