Standard Chartered Bank, together with its subsidiaries provides various services and products to businesses and personal customers. The bank was founded in1853 and operates as a subsidiary of Standard Chartered Holdings Limited
Website: https://www.sc.com/en/
Routing Number: 026001591
Swift Code: See Details
Telephone Number: +44 (0)20 7885 8888
Bank's Rating:
Standard Chartered Bank is one of the most popular banks in the world, with locations in African and other countries, including the UK. The online banking services offered gives customers unlimited access to their accounts. Customers are required to sign up depending on the country they live in. There is also an app for smartphone users to download. Follow this guide to learn more about how you can easily sign up, login and change password.
How to login
The bank's website is designed in a way that it is easy to access and gives customers access to the banking services offered. The steps you need to follow to login have been highlighted here:
Step 1-Click https://www.sc.com/en/
Step 2-Click "online banking"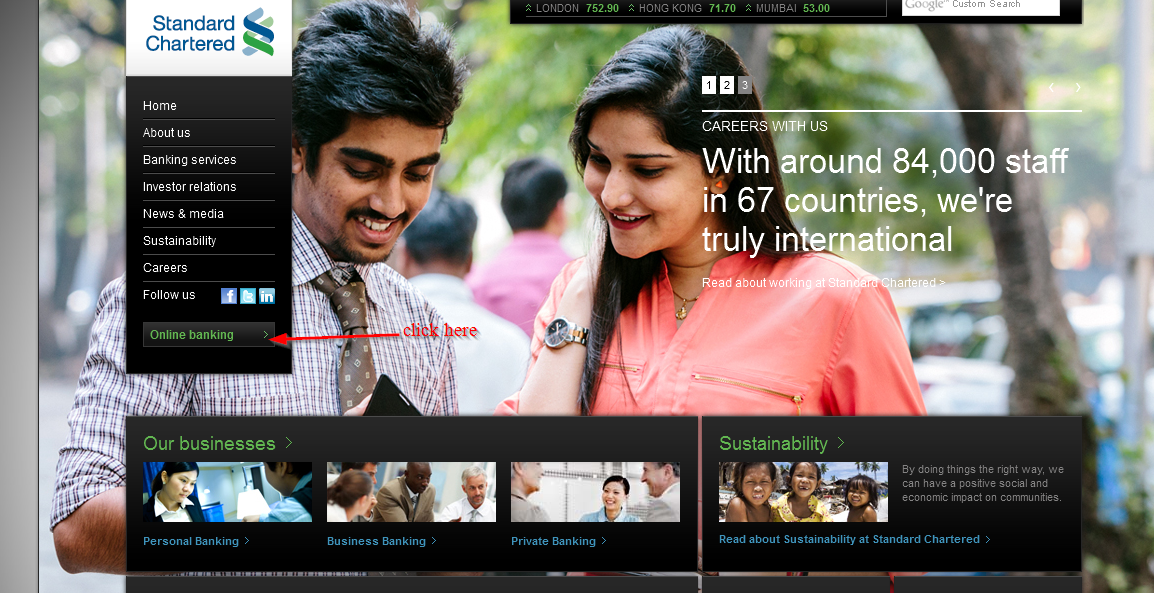 Step 3-Choose your country. In this case, we will choose "Hong Kong"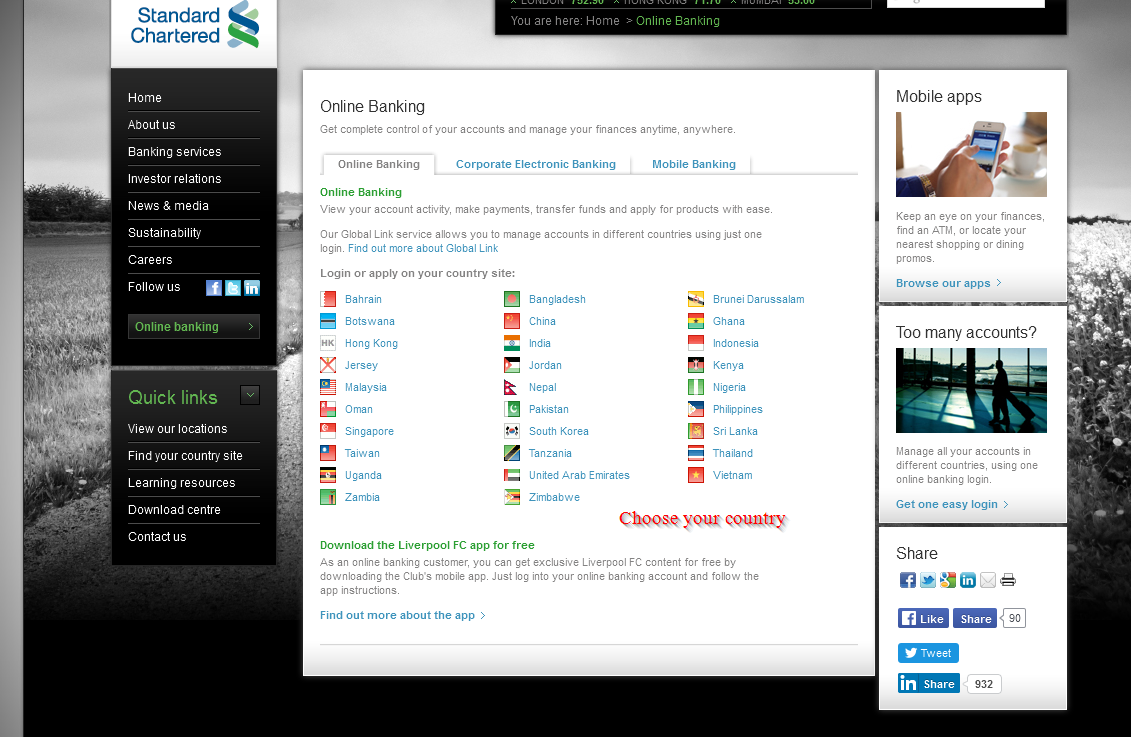 Step 4-Provide your online username and password and click "login"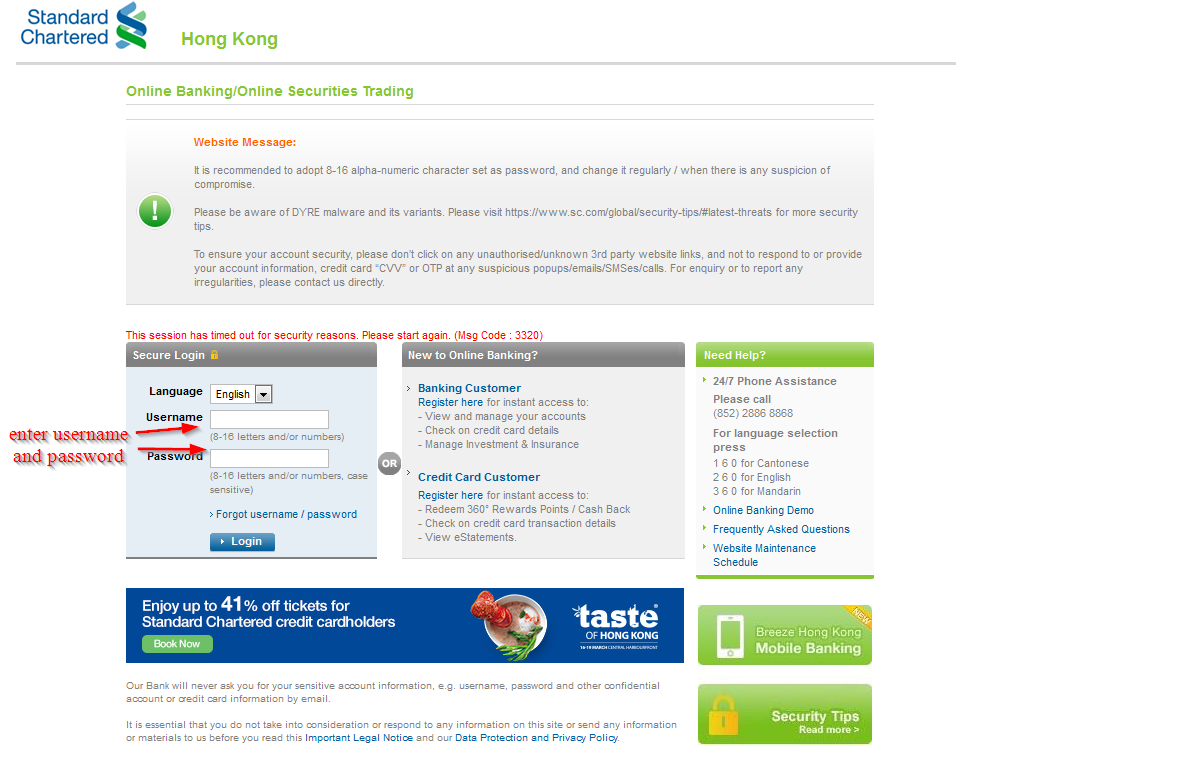 How to reset your password
The process of resetting password is pretty simple for those who have an online account with the bank already. The problem is that many customers are struggling with online banking because they don't know how to go about it. Here are the steps to follow to change your password:
Step 1-Follow steps two and three shown above
Step 2– Click "forgot username/password"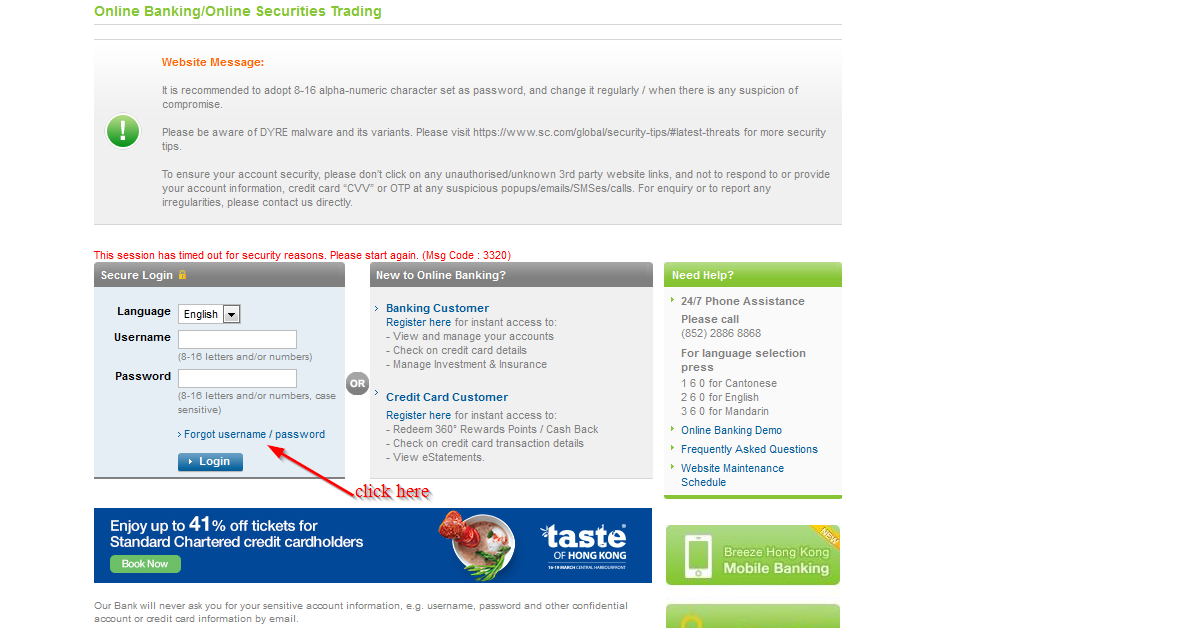 Step 3-Check the small box to confirm you agree to the terms of use and click "accept"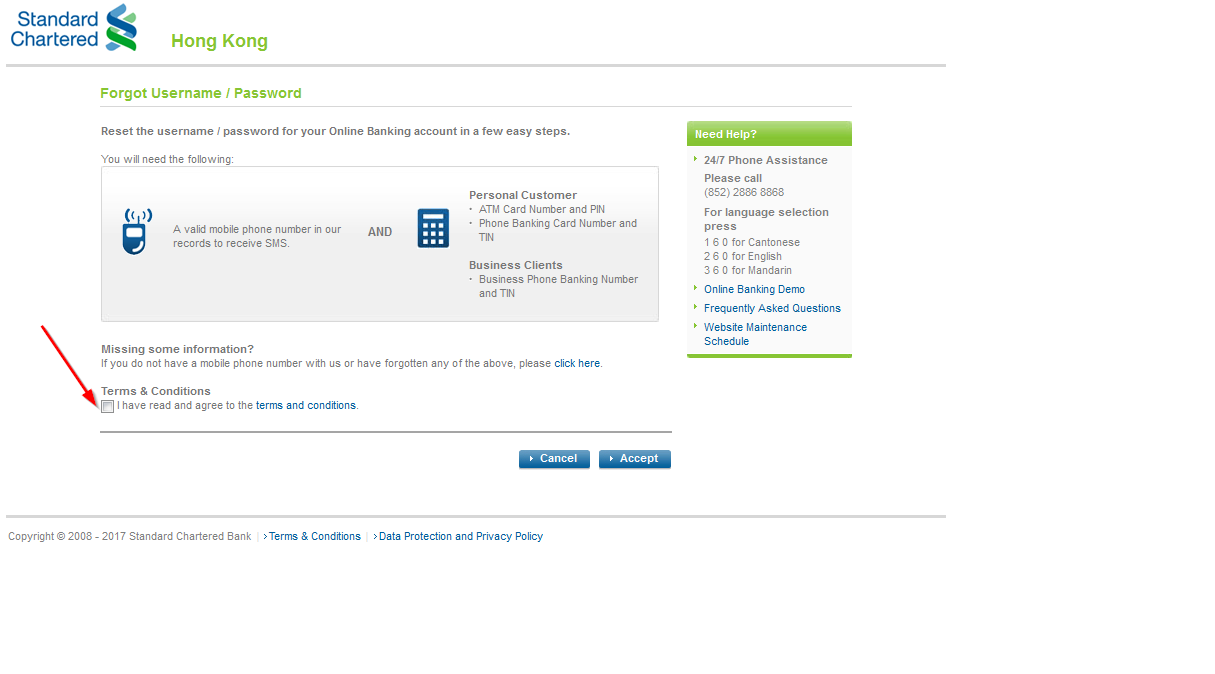 You will have to complete more steps
How to enroll
This is another important step that customers need to complete in order to take advantage of the internet banking services offered. Follow these simple steps to login:
Step 1-Follow steps two and three again to reach the password page
Step 2-Click "register here"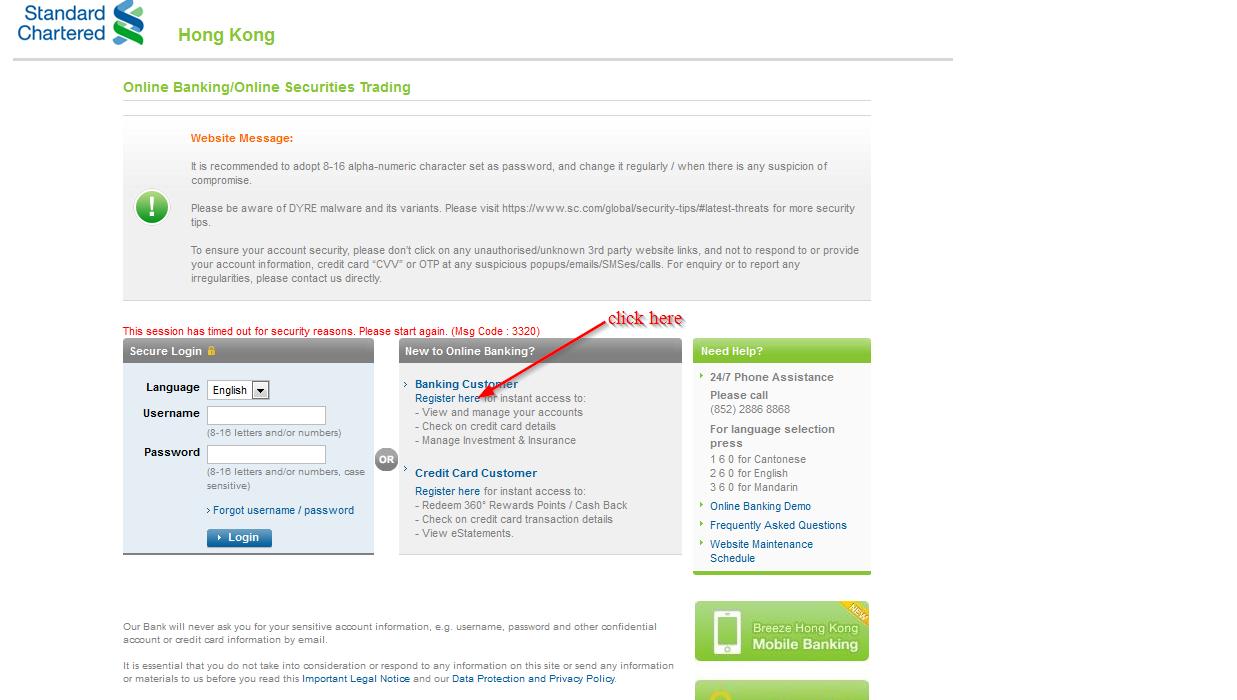 Step 3-Check the small box to confirm that you agree to terms of use and click "accept"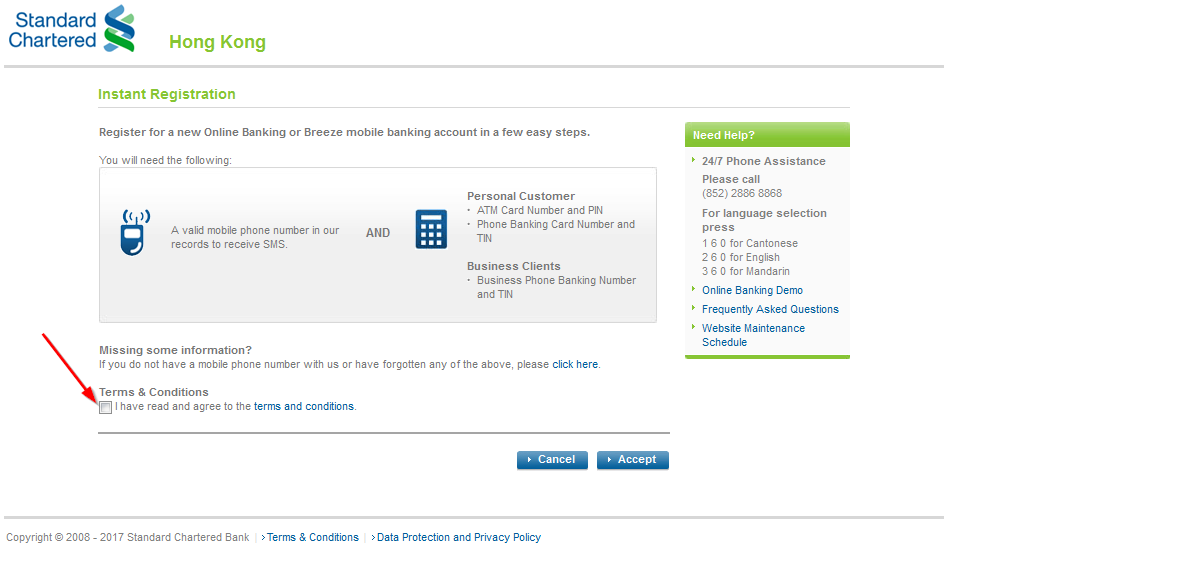 Step 4-Choose the type of account you want to open and select how you want to open the account from the run down menu and provide further details and click "next"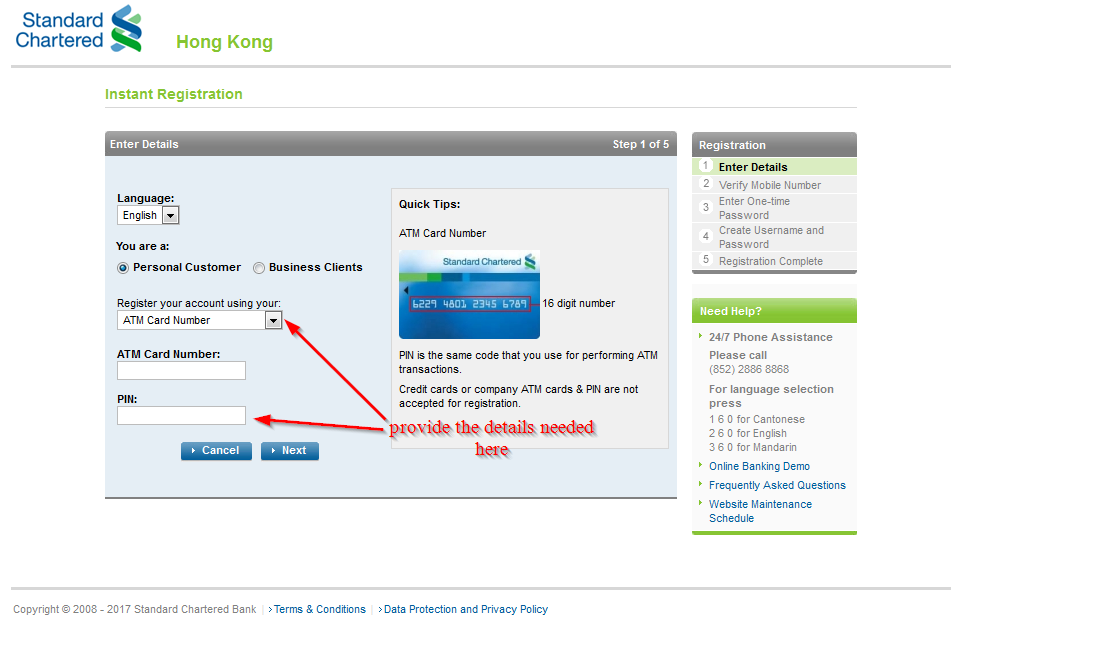 Manage your Standard Chartered Bank account online
You will be able to:
Manage and view your account
Check your credit card details
Manage investment and insurance
View estatements
---