Sunflower Bank offers personal and commercial banking services to individuals and businesses. The bank has locations in Colorado, Missouri and Kansas. The bank was founded in 1892
Website: https://www.sunflowerbank.com/
Routing Number: 101100621
Swift Code: See Details
Telephone Number: 1-800-552-2432
Founded: 1892 (131 years ago)
Bank's Rating:
Sunflower Bank, through its internet banking services, allows customers to have full time access to their bank accounts. The bank is among many that have embraced technology and are now using it to make it easier for their customers to bank. In this comprehensive step by step guide, we will be showing you how you can login, how you can change your password in case you forgot and how you can sign up.
How to login
Logging in comes after you have signed up already. That means that you will have your login details to use. Follow these easy steps to login:
Step 1-Open https://www.sunflowerbank.com/ in your PC or mobile web browser
Step 2-Enter your login ID and password and click 'go'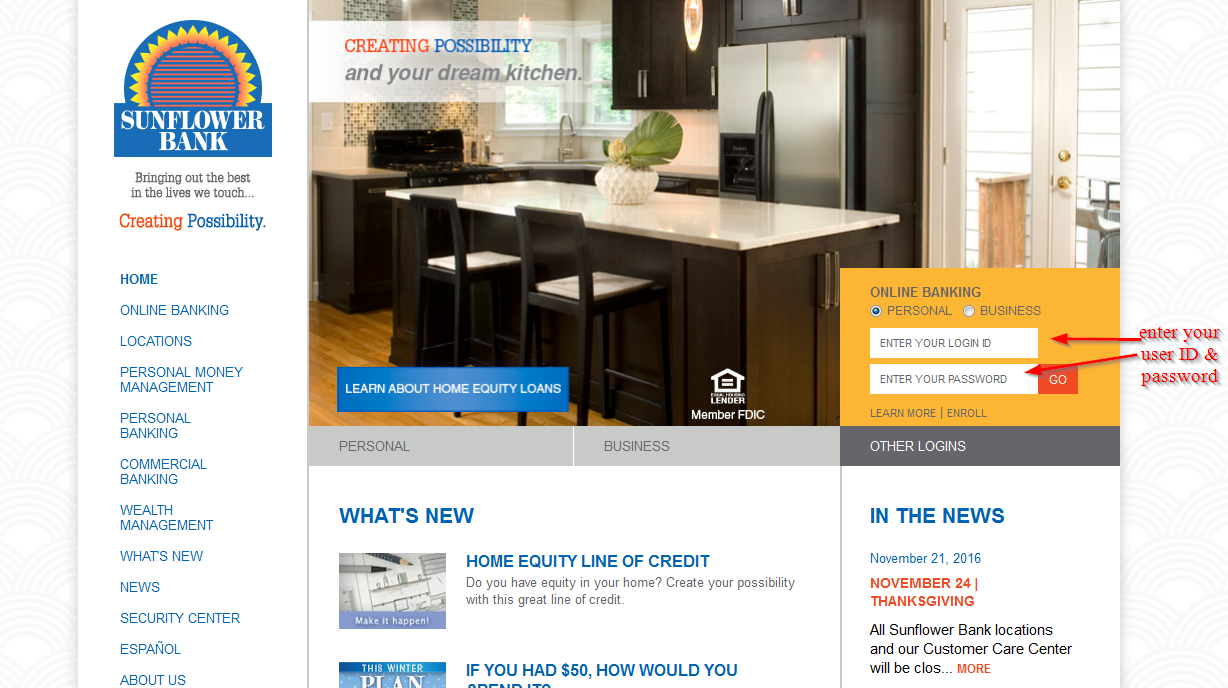 The system will only allow you to access your online account if the details you have used are correct
How to reset your password
Sunflower Bank also makes it easier for their customers to change their passwords just in case they can't remember it or when they what to reset it for security purposes. Here are steps that you will need to follow to reset your password:
Step 1-Click the bank's logo to go to the homepage and enter your login details and click 'go'
Step 2-Click 'forgot your password?'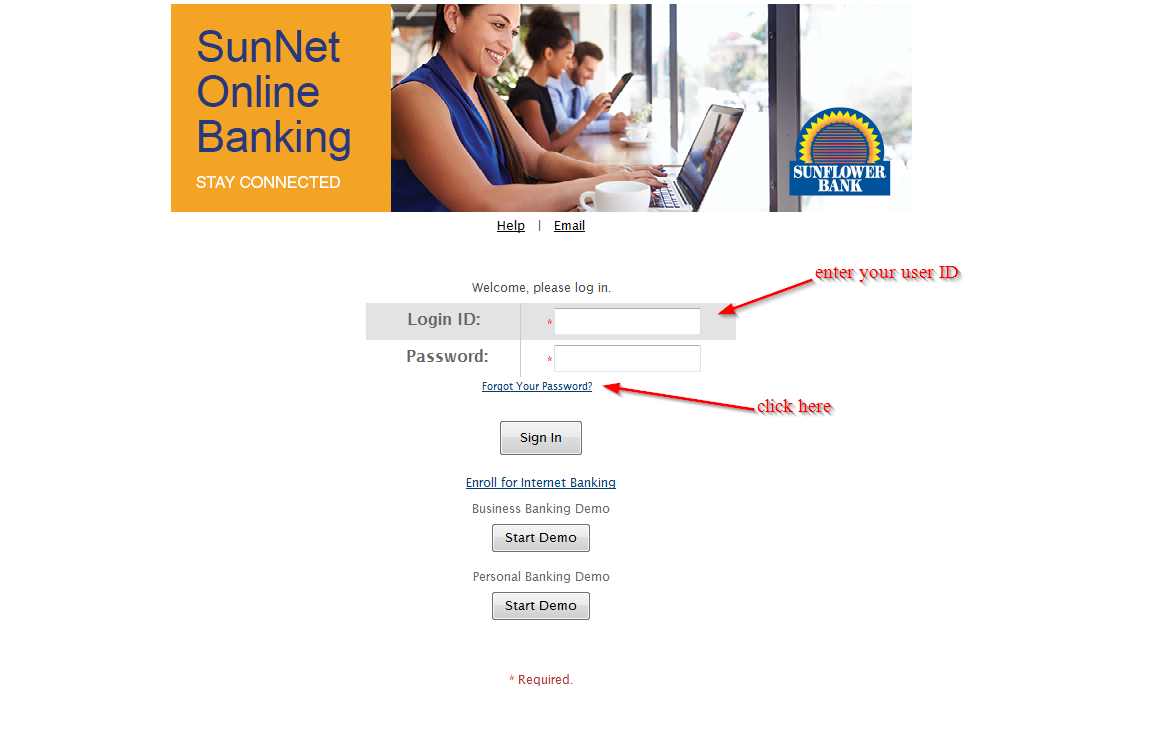 Step 3-Enter your user ID
The bank will send a new password to the email that you have used on the online account
How to enroll
To access these online services, you will first have to enroll. You don't have to worry because it's not that difficult to register and online account with the bank. But for record purposes, here are the steps to follow:
Step 1-Start on the homepage again and click "enroll"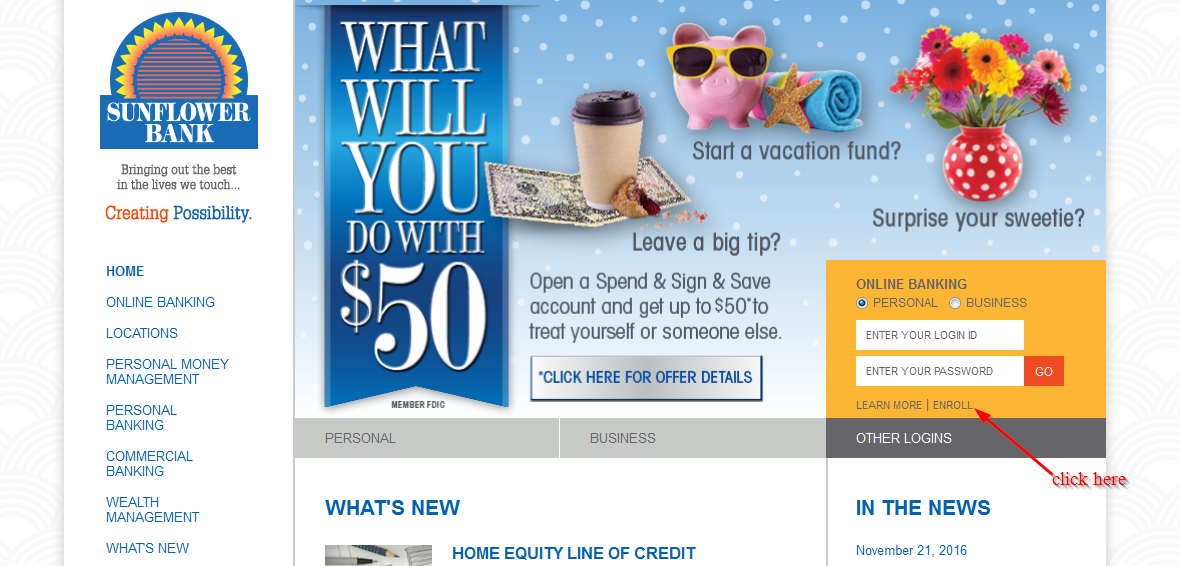 Step 2-Choose whether you want to open personal online banking account and business online banking account
Step 3-Fill in the required details and click "continue"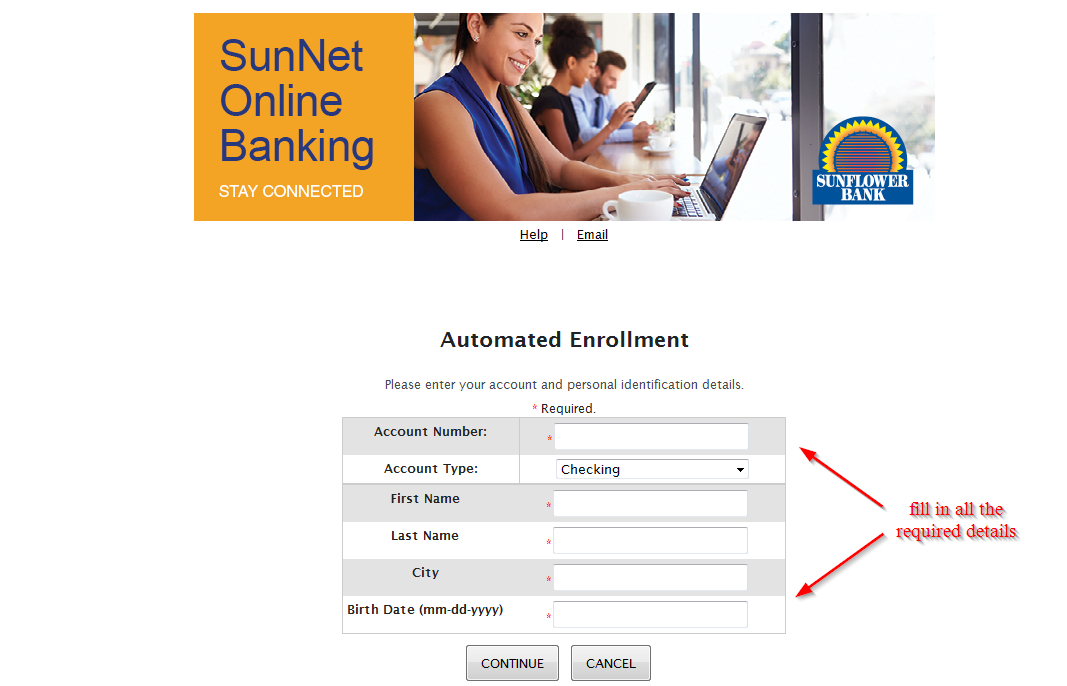 Manage your Sunflower Bank account online
There are indeed many benefits that you get to enjoy when you sign up for a free online account with the bank:
View you eStatement
Fulltime customer support
Manage your account
Convenience of banking
---