Veridian Credit Union offers a range of services and products to its customers in Iowa. Founded in 1934, the company was formerly known as John Deere Employees Credit Union and changed its name to Veridian Credit Union in 2006
Website: https://www.veridiancu.org/
Routing Number: 273976369
Swift Code: See Details
Telephone Number: +1 800-235-3228
Founded: 1934 (89 years ago)
Bank's Rating:
The internet has become safe these days and many businesses, including financial institutions like Veridian Credit Union can allow their customers to conveniently manage their bank accounts from anywhere around the world. Continue reading this step by step guide to learn how to login, how to reset your password and how to register an online account.
How to login
This is basically the simplest part of the online banking services offered by Veridian Credit Union. To successfully login, you will need your login details, which include your user ID and password. Here are the steps you need to follow to login:
Step 1-Open https://www.veridiancu.org/ in your web browser
Step 2Enter your username and password and click "logon"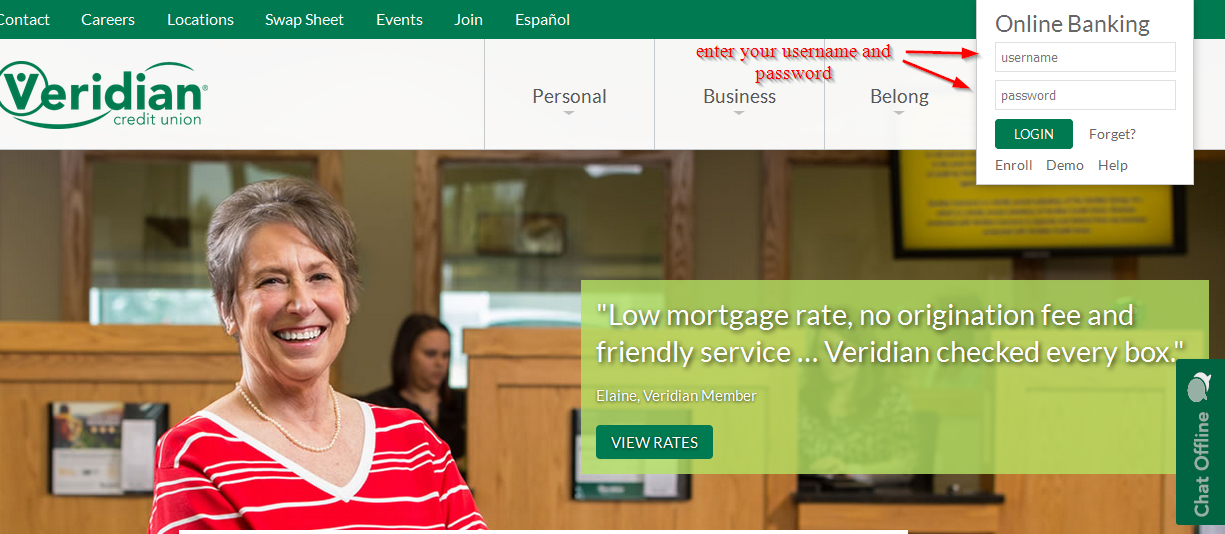 If you have used the correct login details, you will be able to access your Veridian Credit Union online account.
How to reset your password
You will not be able to access your online account if you don't use the correct login details. You can however reset your password in a few simple steps. Here are the steps you need to follow:
Step 1-Go to the Bank's homepage and click "forget"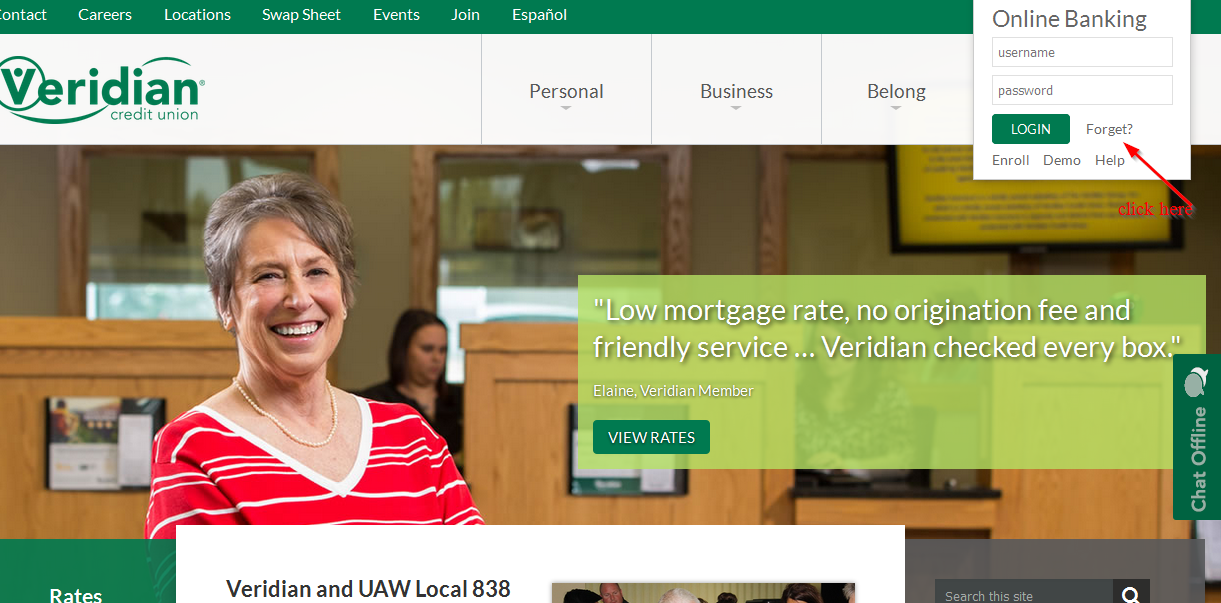 Step 2– Fill in all the details required, including your full name, member number, last four digits of your primary SSN, email address and daytime phone and click "submit"
How to enroll
When you create an online account with Veridian Credit Union you will be able to access it anytime you want. Everything is simple and straightforward. Here are the steps you should follow to create an account with the Bank:
Step 1-Start over on the Homepage and click "enroll"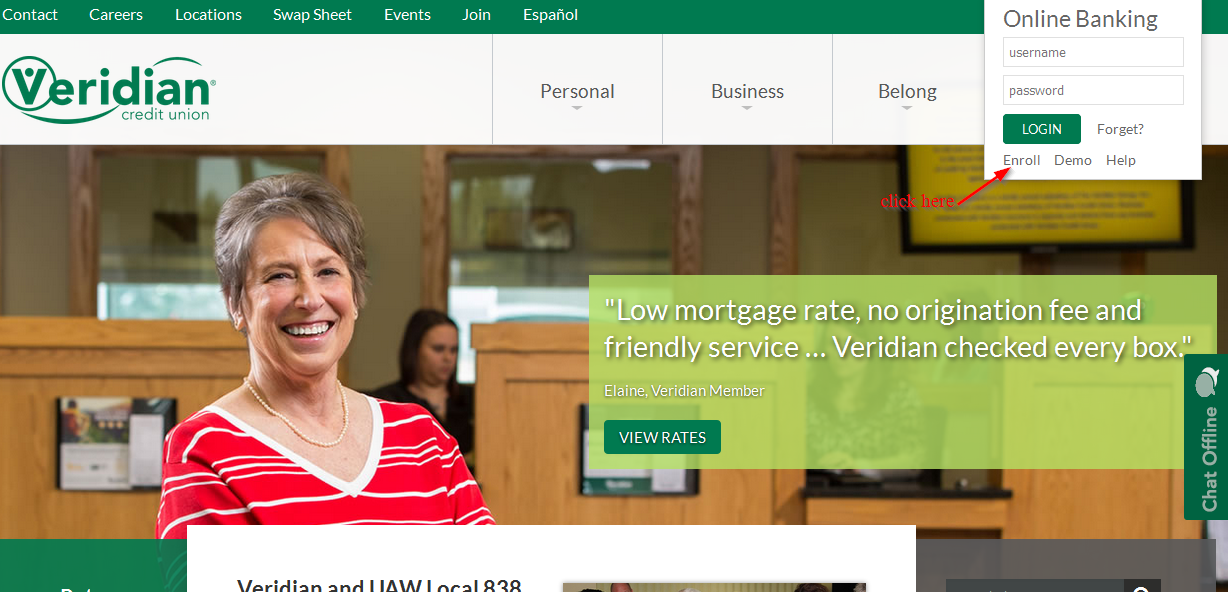 Step 2-Enter your member number, last 4 digits of the primary account holder's SSN, date or birth and security code and click "submit"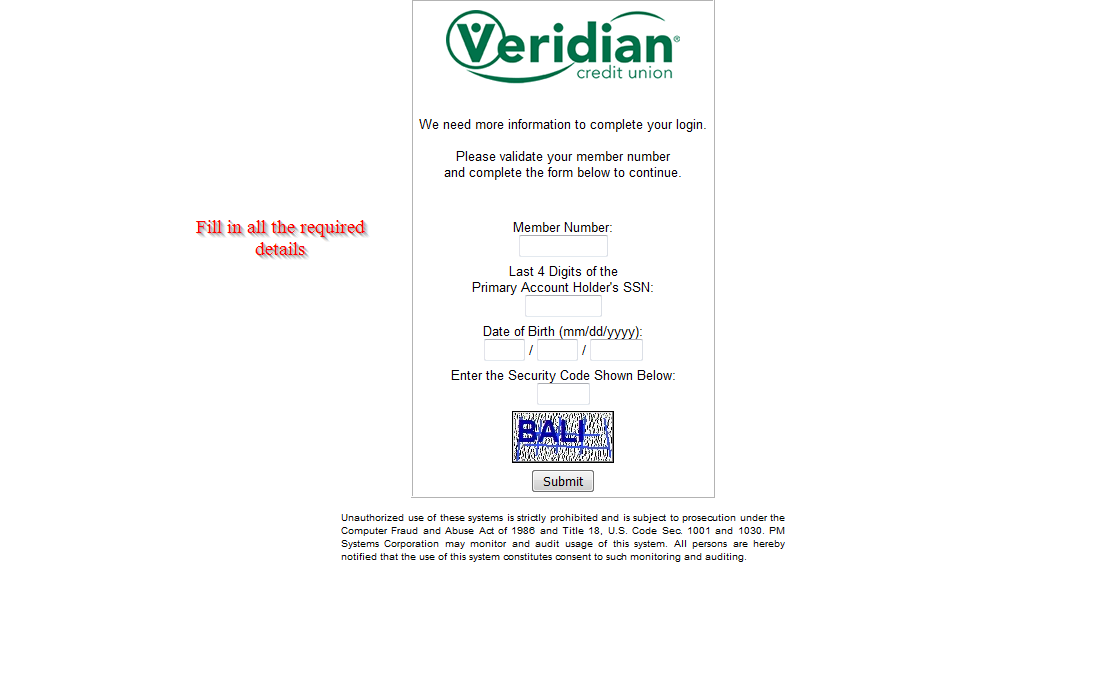 Manage your Veridian Credit Union account online
There are indeed many advantages that come with signing up an online account with the bank. You will be able to do the following with your online account:
Pay your bills via the internet
Check your account balance
Check your electronic statement
Check loan rates
Online customer support