Community America Credit Union provides financial services and products for businesses and individuals. The bank was founded in 1940 and is headquartered in Lenexa,, Kansas with locations in Missouri and Kansas
Website: https://www.communityamerica.com/
Routing Number: 301081508
Swift Code: See Details
Telephone Number: 800.892.7957
Founded: 1940 (83 years ago)
Bank's Rating:
Community America Credit Union online services are available to all those who have are saving or have an account with the American credit union. Accessing the services offered by the credit union has never been this easy with the online services as customers can now access their accounts via the internet. This guide will show you how to manage your account online, including logging in, changing password and enrolling.
How to login
If you have your login details, login in should be a lot easier because the bank only needs that you use valid logins. You can login from anywhere as long as you have registered already and you have login details. Here are steps to follow:
Step 1-Click https://www.communityamerica.com/ to open the bank's website in your webs browser
Step 2-Provide your username and password in the login section and click "login"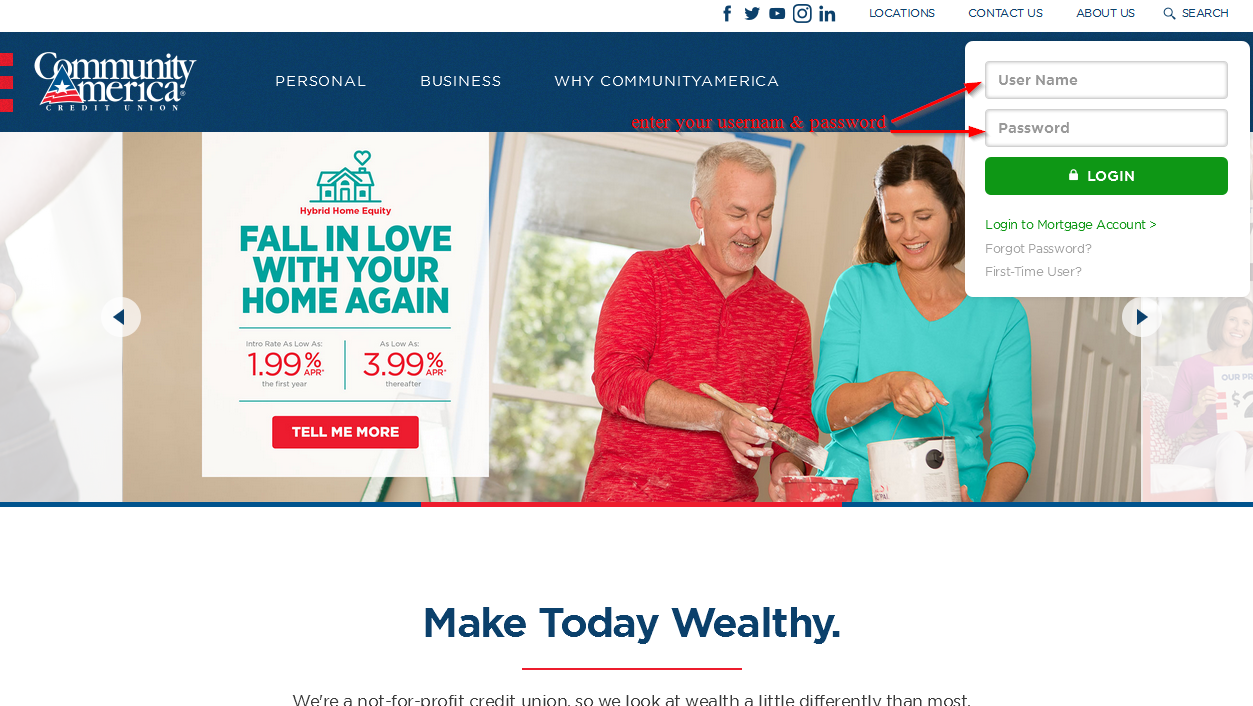 As we stated earlier on, these details must be correct
How to reset your password
Well, you may have lost your password or you are concerned that someone else has your password and might access your online account. Whatever the reason, you can easily reset your password by following the below highlighted steps:
Step 1-On the website's homepage, you will see the "forgot password" link. Just click it.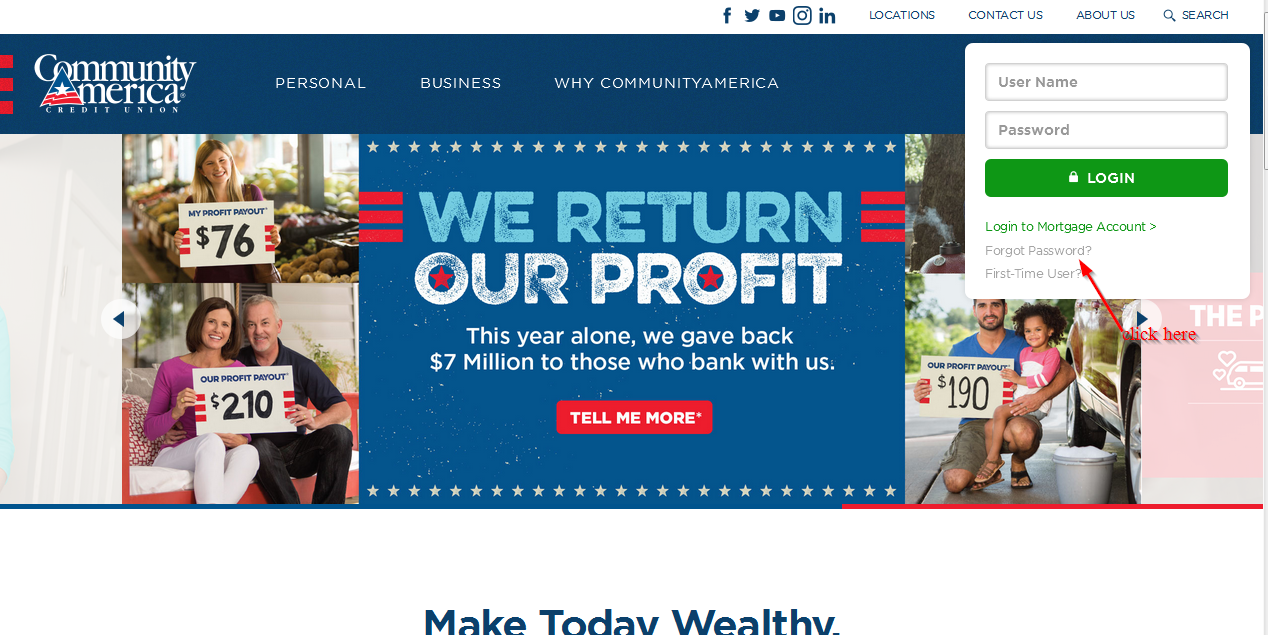 Step 2-Key in your phone number and username and simply click "send me a new password"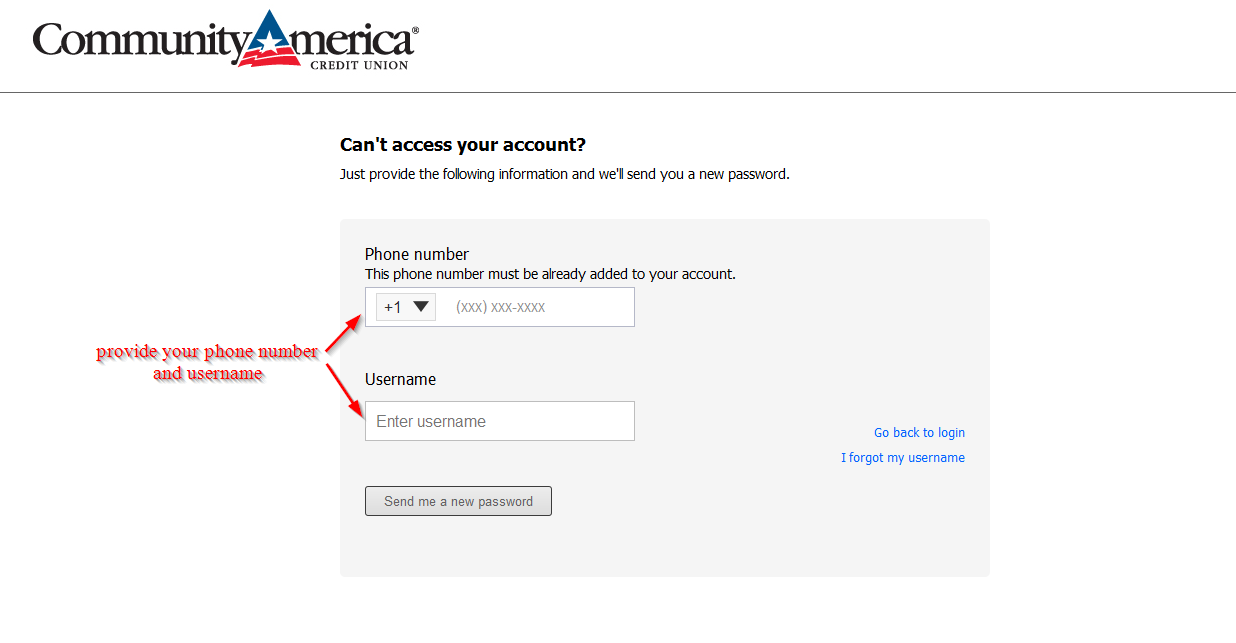 You will get a new password in your email address
How to enroll
It's easy to create an account with Community America Credit Union. However, must be a customer to be able to sign up an online account with the credit union. Here are quick steps that you need to follow:
Step 1-Click the "first time user" link on the website's homepage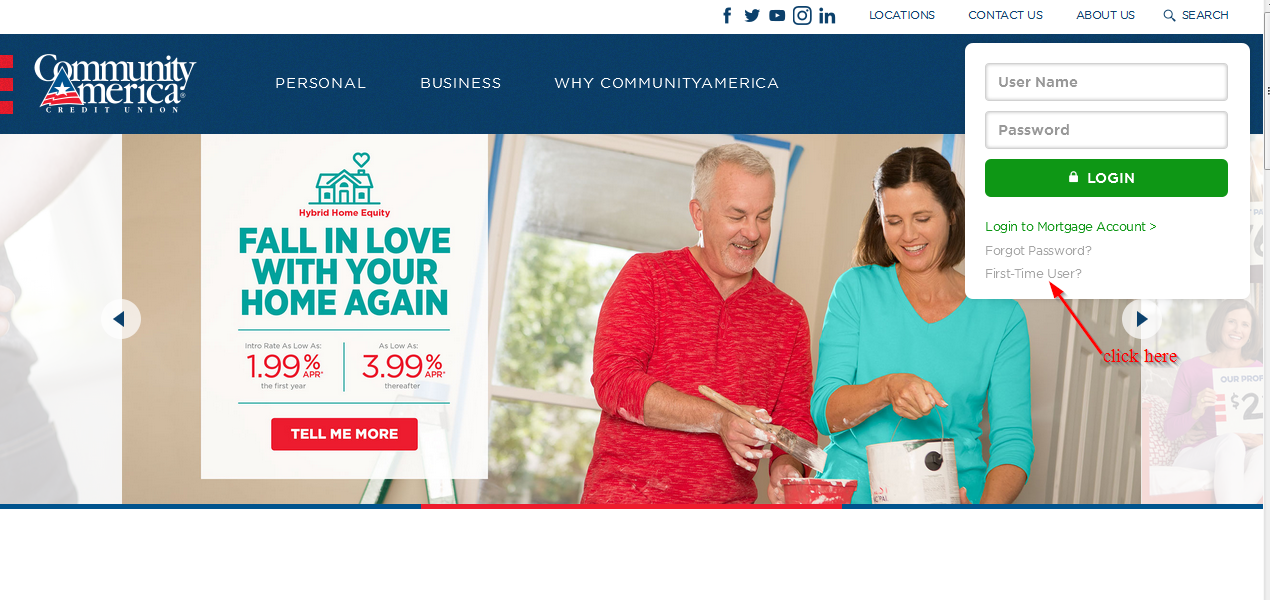 Step 2– Read all the information provided on the page to help you login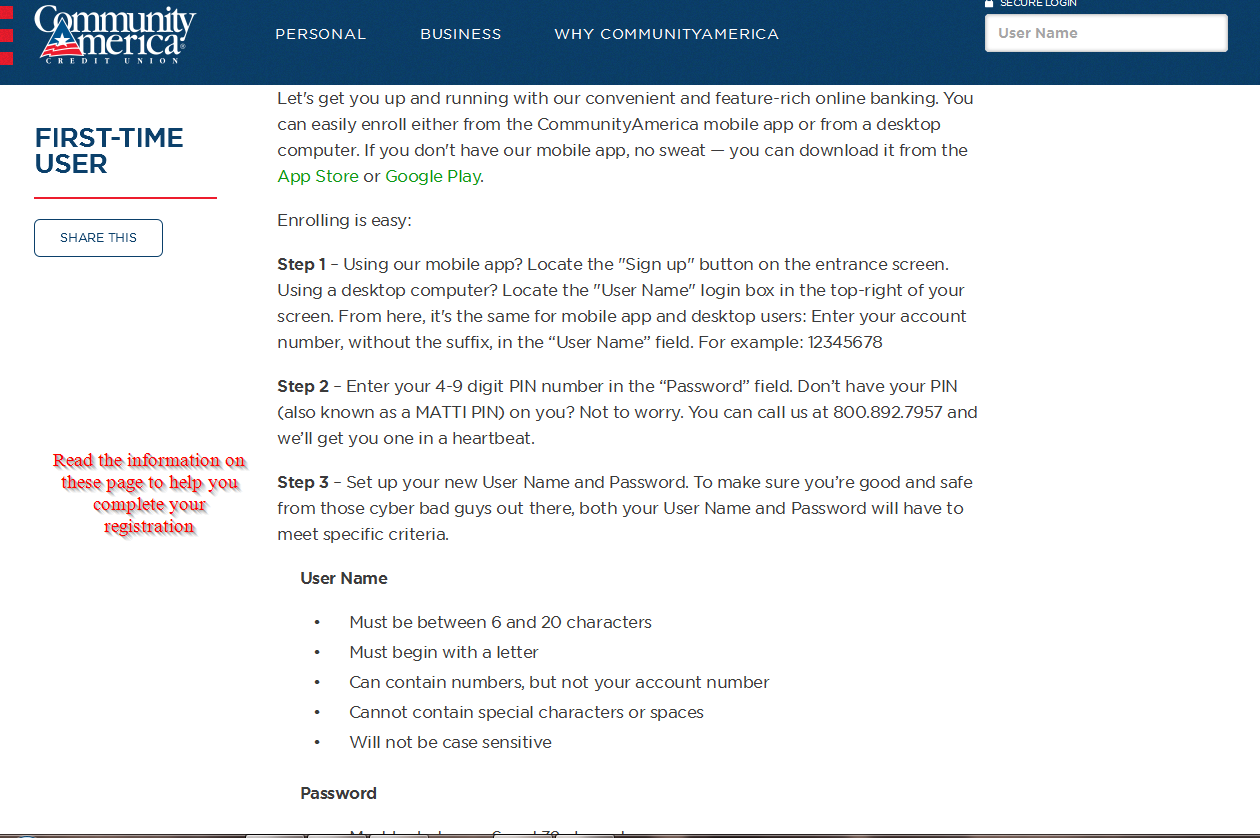 Manage your Community America Credit Union account online
It's very easy to create an online account with the credit union and now you get to enjoy the following benefits:
Pay bills online
Check balance
Send money
Locate an ATM or branch