Zapata National Bank offers individual and commercial banking services and products. The bank was established in 1961; it is headquartered in Zapata, Texas and works as a subsidiary of Zapata Delaware Financial Corp.
Website: http://www.zapatanationalbank.com/
Routing Number: 114923756
Swift Code: See Details
Telephone Number: 956-765-4302
Mobile App: See Details
Founded: 1961 (62 years ago)
Bank's Rating:
Zapata National Bank provides a safe and secure platform where registered customers can login anytime to bank even when they are on the go. However, many people don't know how to manage their bank accounts online. That's why we have created this short post to take you steps for signing into your online account, changing password for your online account and also signing up.
How to login
In order to sign into your account, you will be required to key in valid login credentials, which are you login ID and password. The steps we've covered here shall help you to login:
Step 1-Open http://www.zapatanationalbank.com/
Step 2-Click online banking logon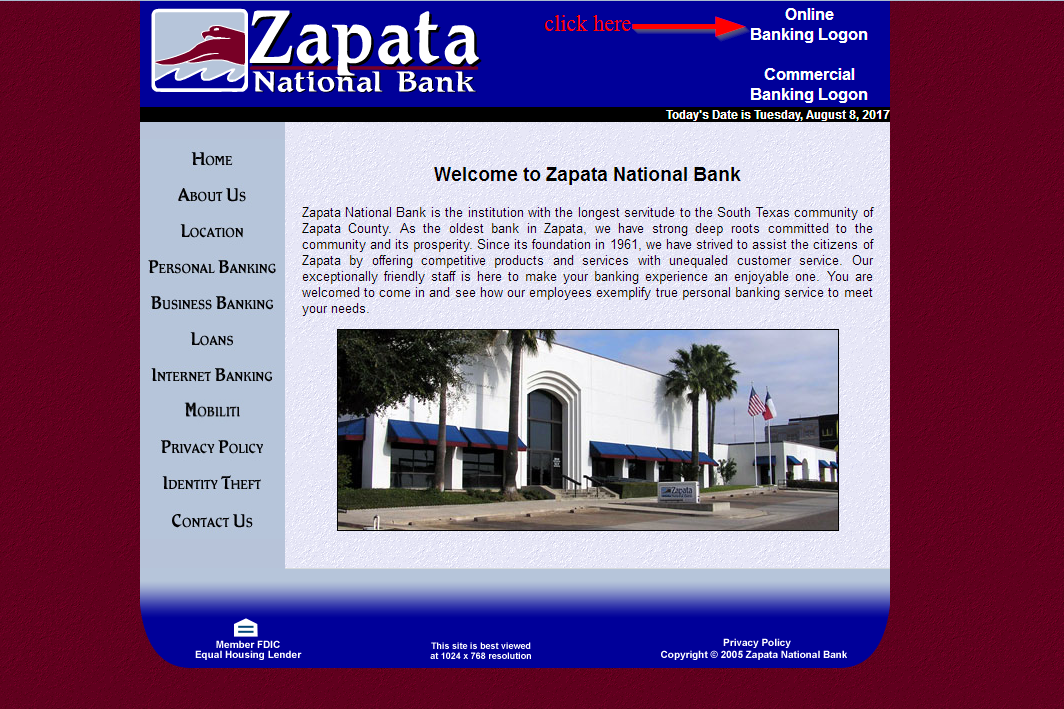 Step 3-Provide your access ID and click submit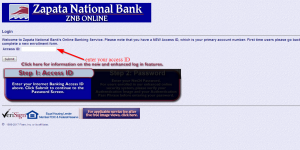 Step 4-Enter a valid password in the next page
How to reset your password
The password resetting process is quite simple; however, you must provide the details that are needed in order to change the password for you online account. In this case, you are required to provide a valid access ID on the homepage.
Thereafter, you can proceed to the next page where you will be able to find a link that will help you to change the password for your online account. Unfortunately, we did not get screenshots for you.
How to enroll
If you are interested in banking online then you will need to sign up by visiting the bank's website. The steps that we have covered here will help you to sign up for the internet banking services:
Step 1-Place your mouse on internet banking and choose first time logon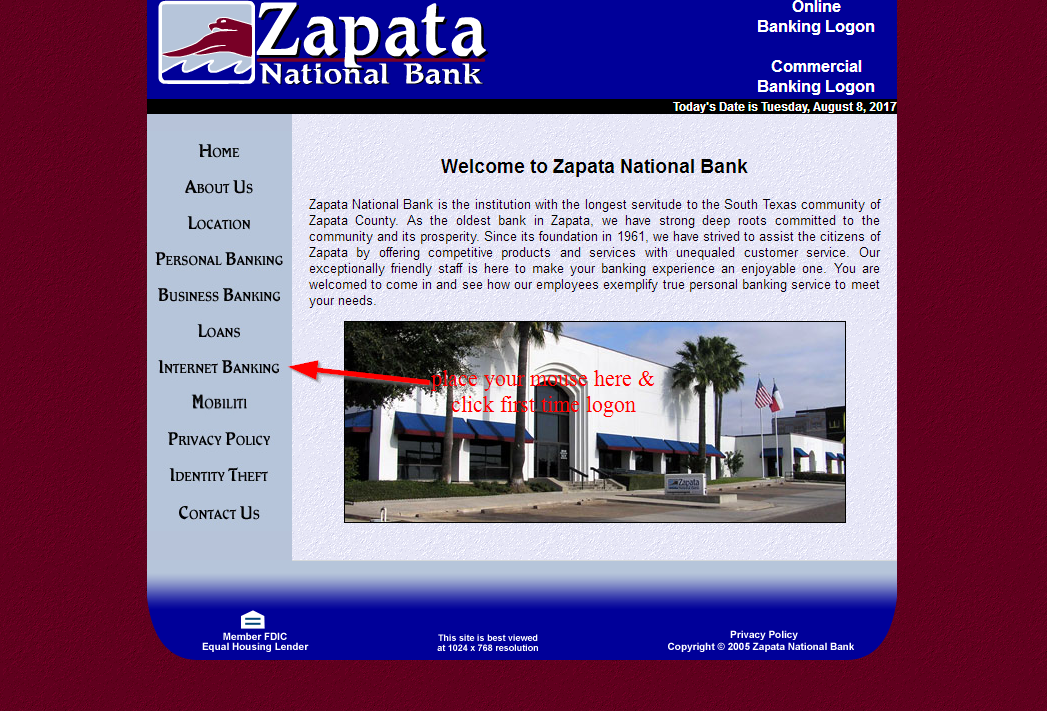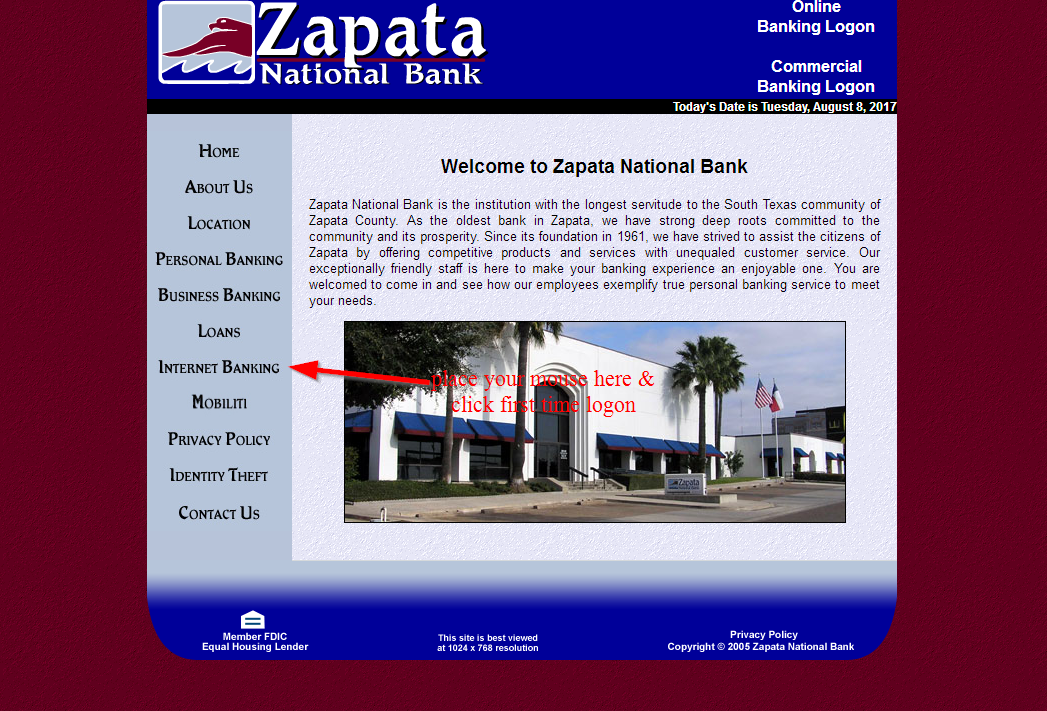 Step 2-Read the internet banking agreement and then click I accept to proceed to the next screen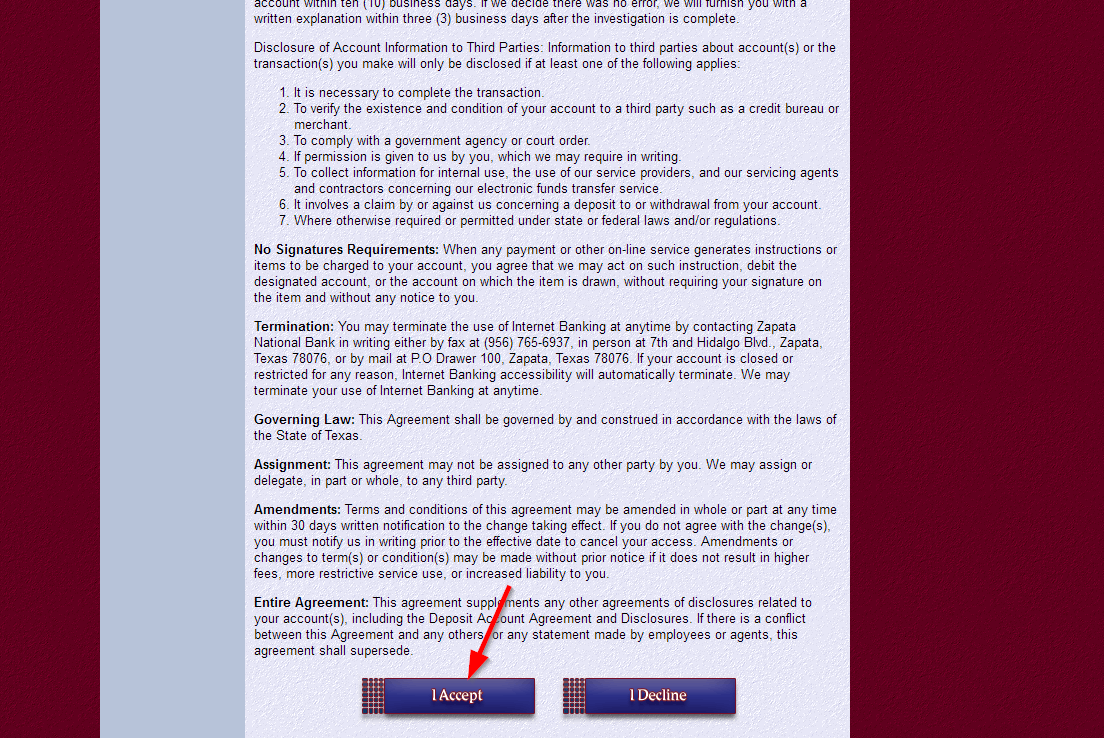 Step 3-Type in all the necessary details that the bank has requested and then press submit
Manage your Zapata National Bank account online
Pay bills online
Check account balance
Access customer support
View your transaction history
Find the nearest branch or ATM