Armed forces Bank provides banking services and products to businesses and individuals. Founded in 1907, the bank operates as a subsidiary of Dickinson Financial Corporation
Website: https://www.afbank.com/
Routing Number: 101108319
Swift Code: See Details
Telephone Number: 913-682-9090
Founded: 1907 (116 years ago)
Bank's Rating:
Armed Forces Bank offers online banking services that make it easier for the customers to manage their bank accounts via the internet. Registering only takes a few minutes and customers can also use their phones to login using a mobile app or their mobile web browsers. Here are steps to follow when logging in, resetting your password and enrolling for the online services.
How to login
You can login into your online account anytime and manage your Armed Forces online account. You will need your access ID and password to access your Armed Forces Bank online account. Here are a few steps to login:
Step 1-Open https://www.afbank.com/ in your web browser
Step 2-Enter your access ID and click "login"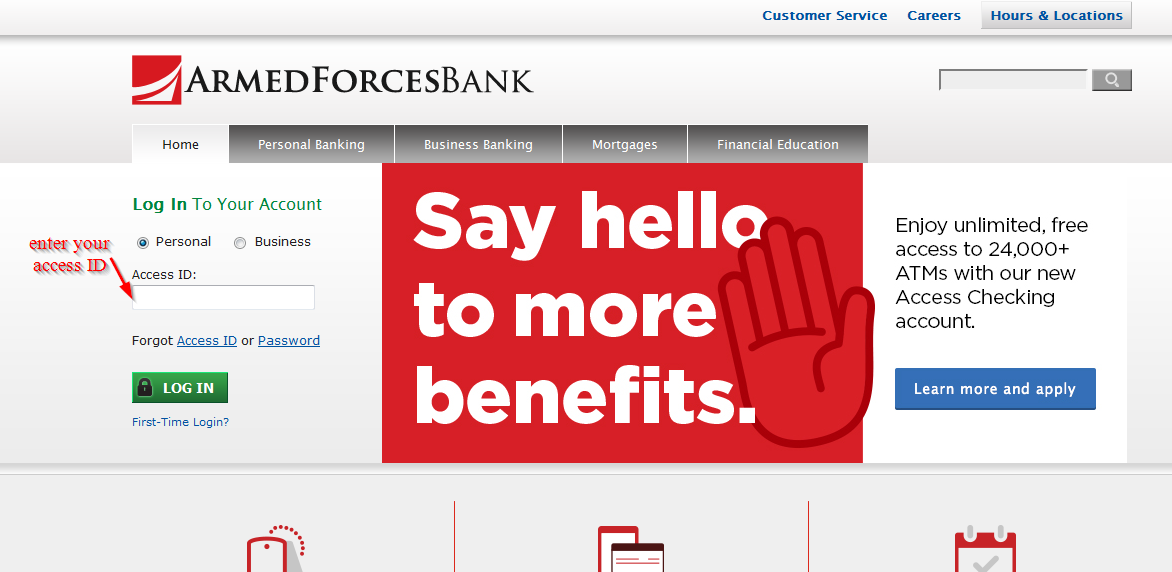 Step 3-Enter your password and click "submit"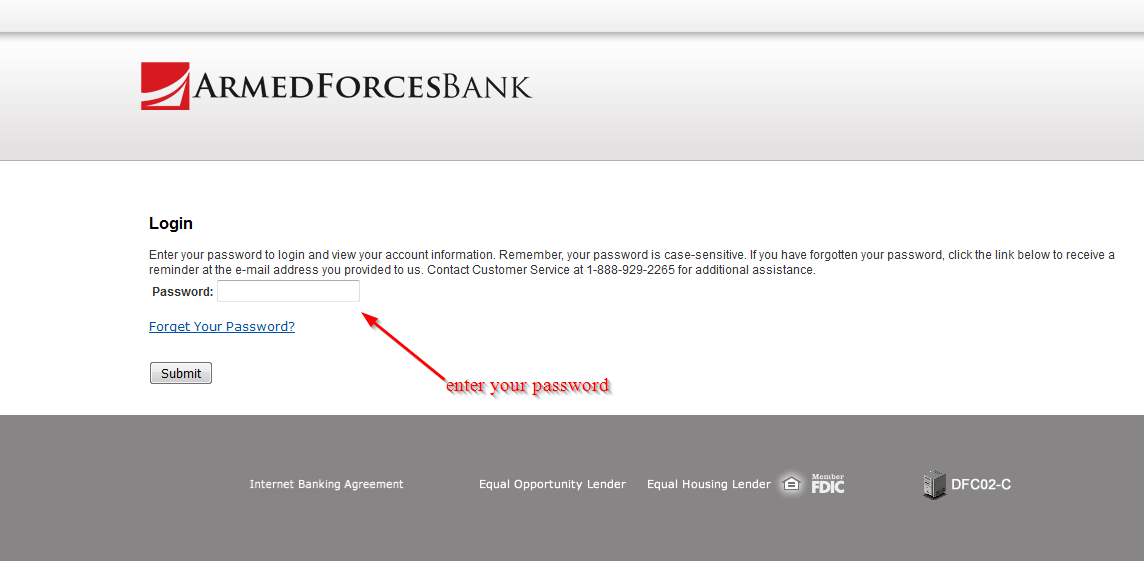 You can access your online account from anywhere around the globe provided you are using valid access ID and password
Forgot your password?
The bank has also made it easy for customers to reset their passwords in the event that they have forgotten it. The good news is that the process of resetting your password takes only a few minutes. Here are the steps to follow:
Step 1-Click "password" on the homepage as shown in the below image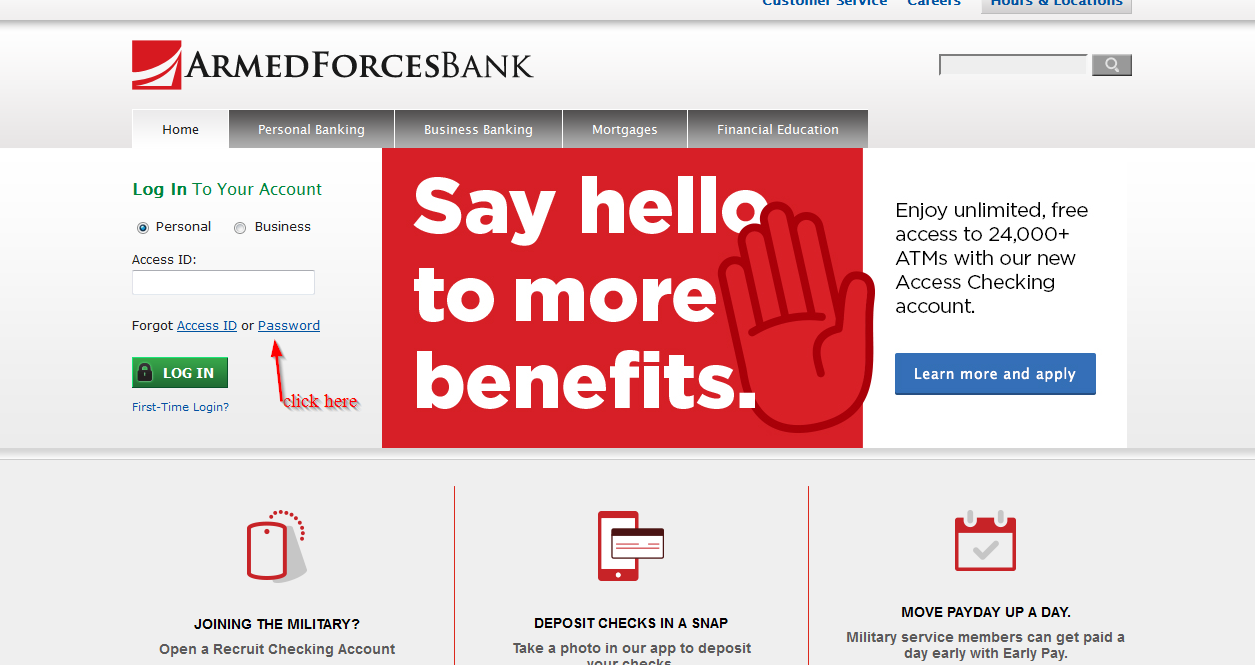 Step 2-Enter your access ID, last 4 digits of your Tax ID number and email address and click "submit"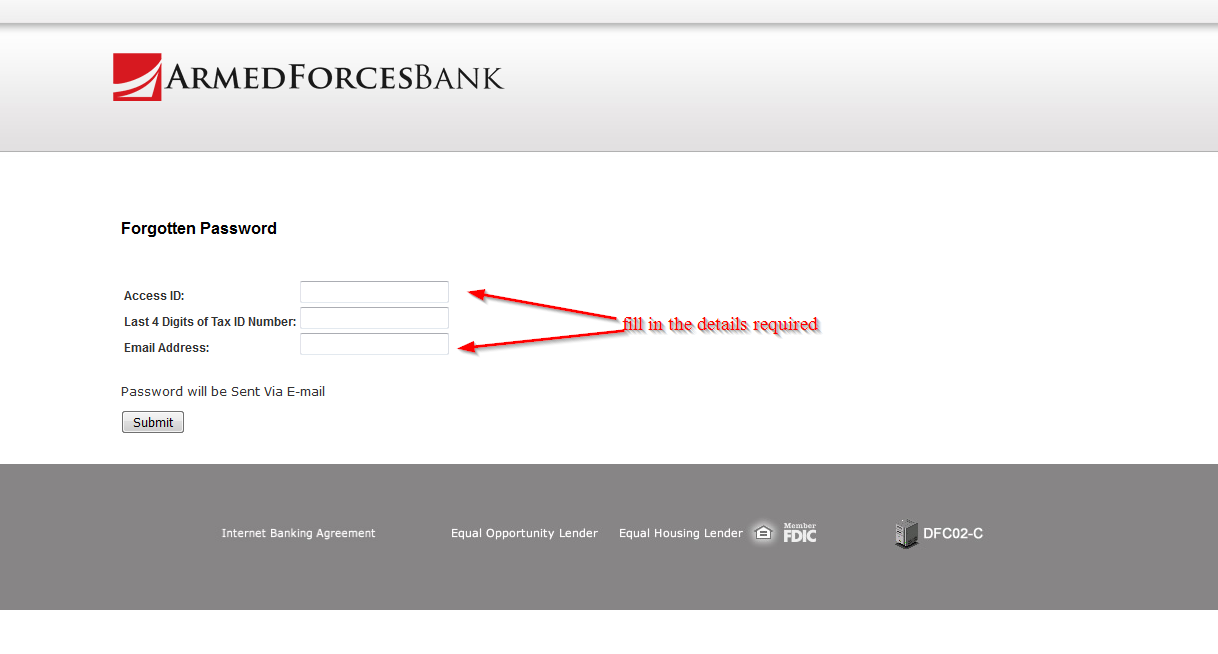 The bank will send you a new password via email
How to enroll
Signing up for the online banking services that are offered by Armed Forces Bank is easy as long as you are a customer. You can sign up in less than five minutes by simply following the following step by step process:
Step 1-Go to the homepage and click "enroll"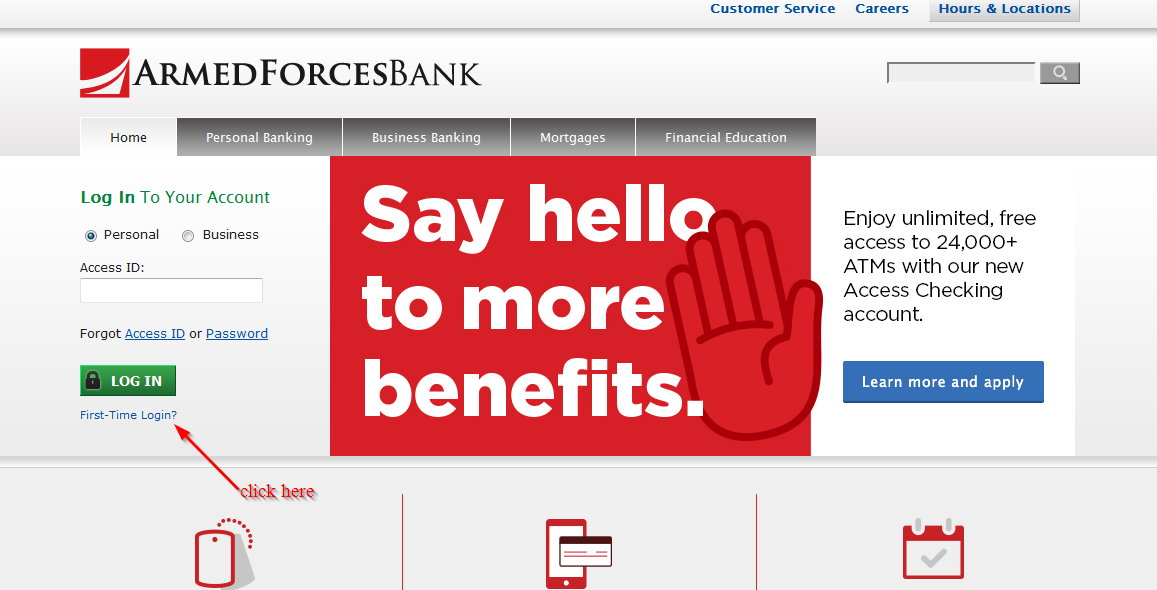 Step 2-Click "sign up"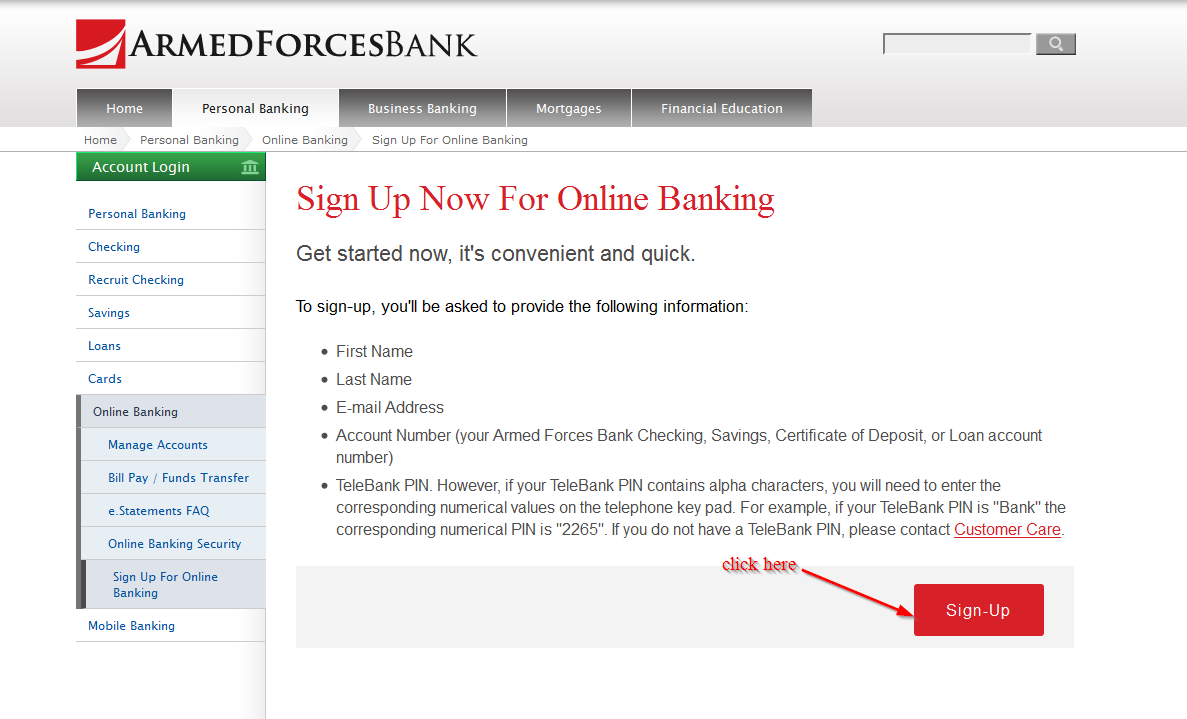 Step 3-Fill in all the details that are required on the page and click "submit"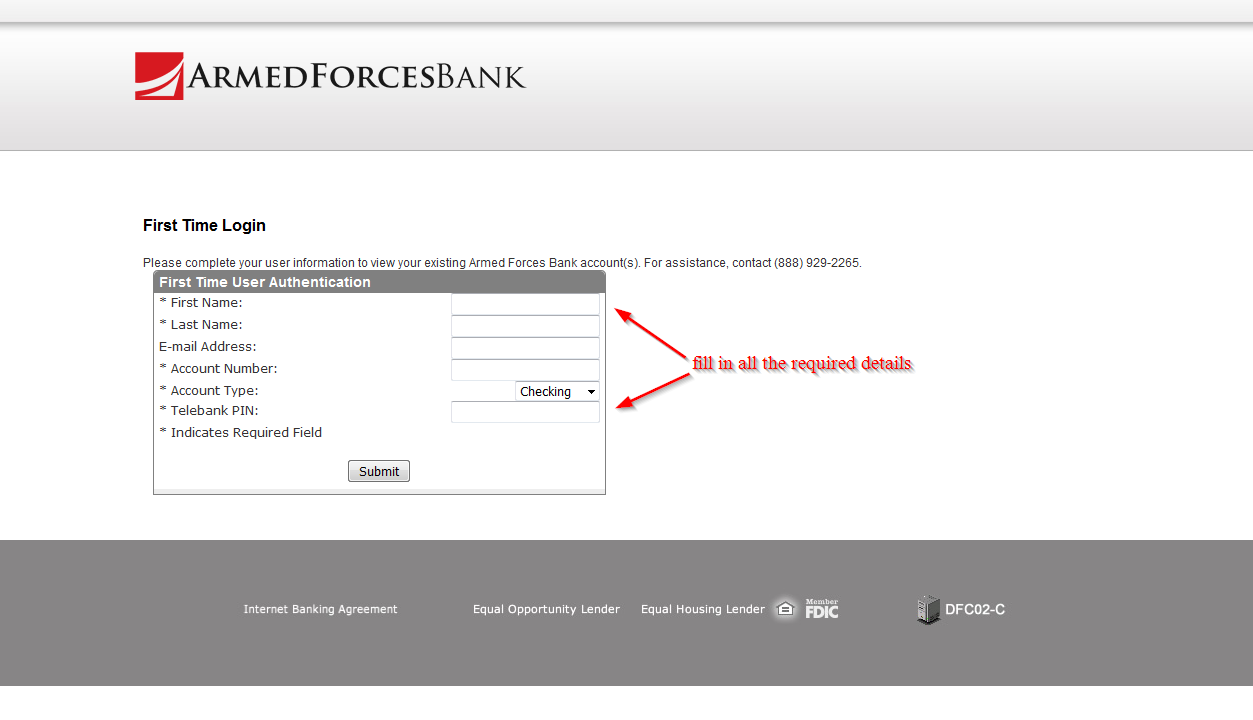 Manage your Armed Forces Bank account online
When you sign up an online account with Armed Forces Bank, you will be able to take advantage of these benefits:
Easy to access online customer support
You can make a payment
You can check your account balance
Get alerts
---