Arthur State Bank provides commercial, personal and mortgage banking services. The bank was founded in 1935 and headquartered in Union, South Carolina. The bank operates as a subsidiary of Arthur Financial Corp.
Website: http://www.arthurstatebank.com/
Routing Number: 053201034
Swift Code: See Details
Telephone Number: 1-877-226-5246
Mobile App: See Details
Founded: 1935 (88 years ago)
Bank's Rating:
Arthur State Bank is one of the many banks in the United States that give customer's access to the banking services via the internet. Customers who want the take advantage of using their mobile phones to access the online banking services can easily banking services. What they need to do is to download the app on their mobile phones. If you are interested in access the banking services online, let us walk you through steps for logging in, changing your password and registering.
How to login
Accessing the banking services offered via the internet only requires that you sign up. And once you have done so, you will have an easy access to the services any time you login. The steps that you need to follow to login have been highlighted below:
Step 1-Click http://www.arthurstatebank.com/ to open the bank's website
Step 2-Click "online banking-click here"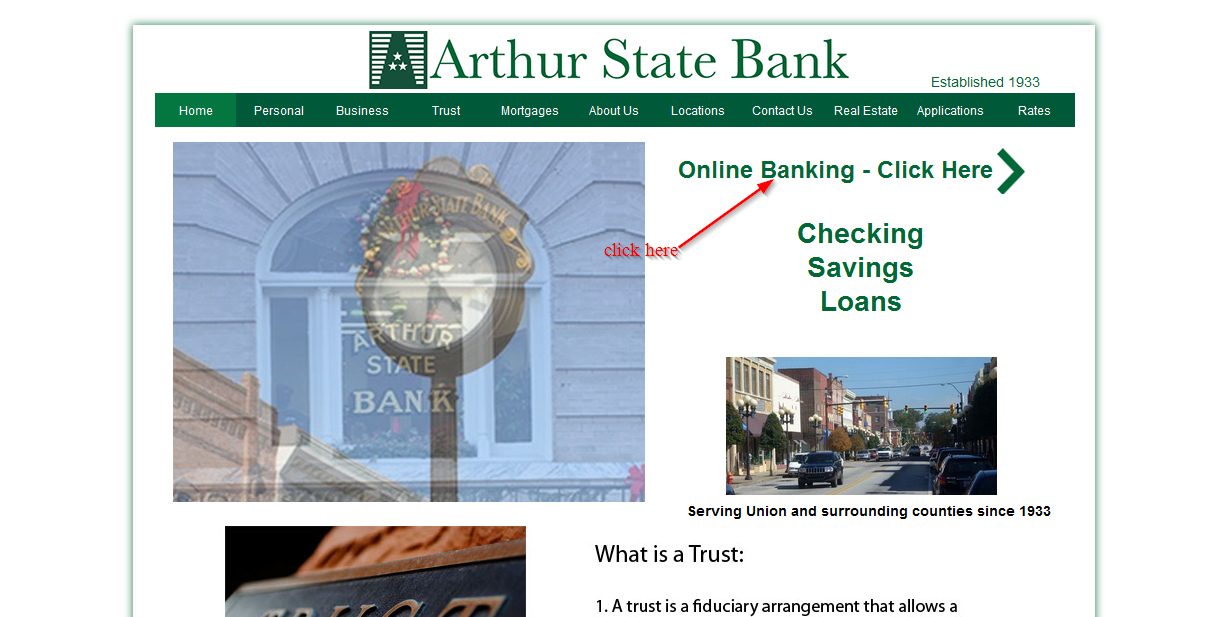 Step 3-Click "click here to sign on to online banking."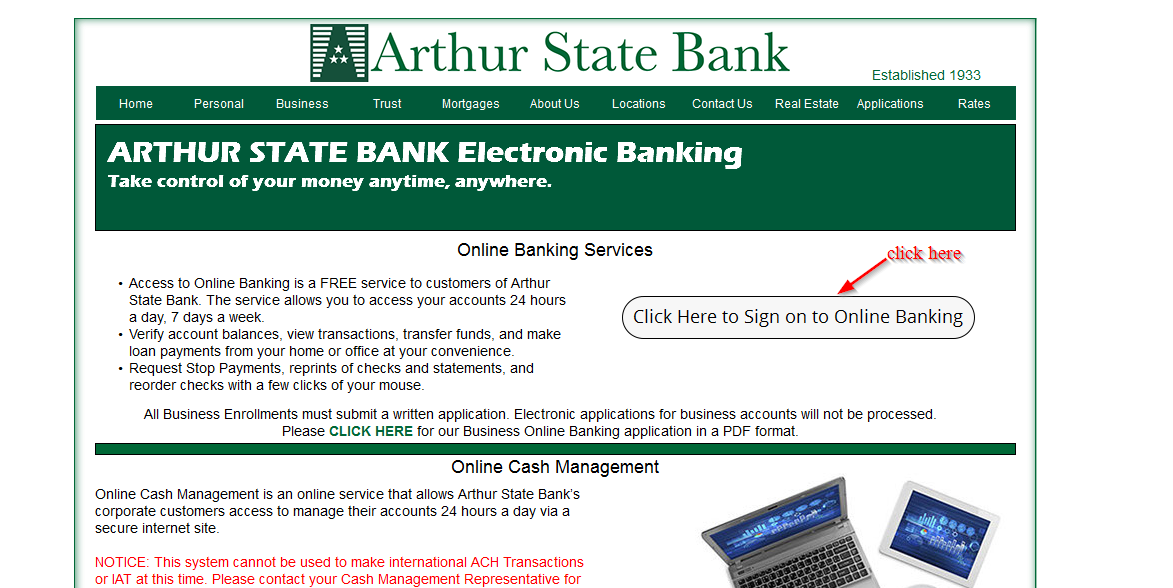 Step 4-Provider your user ID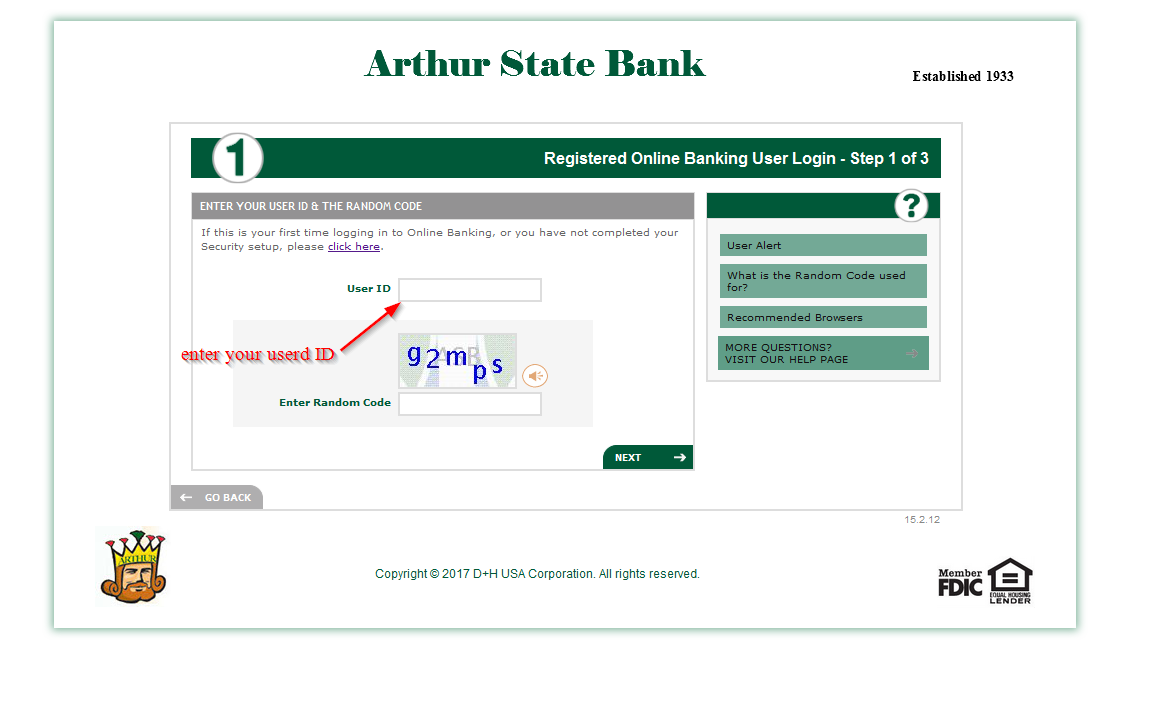 Step 5-Key in your password
How to reset your password
Many people often tend to forget their passwords, and it's not something to be worried about because you can reset your password any time. However, to reach the next page where you can reset your password, it is important that you use a valid username. This is a security measure that the bank has put in place to protect its customers.
Once you have keyed in the correct password, just click the link for resetting password and change your password.
How to enroll
A significant percentage of people who use internet banking services don't know how to manage their online accounts, including enrolling. It's only fair that customers get help with this. Here are simple steps for enrolling:
Step 1-Folow steps 2 and 3 show in the login section
Step 2– Click "set up you info"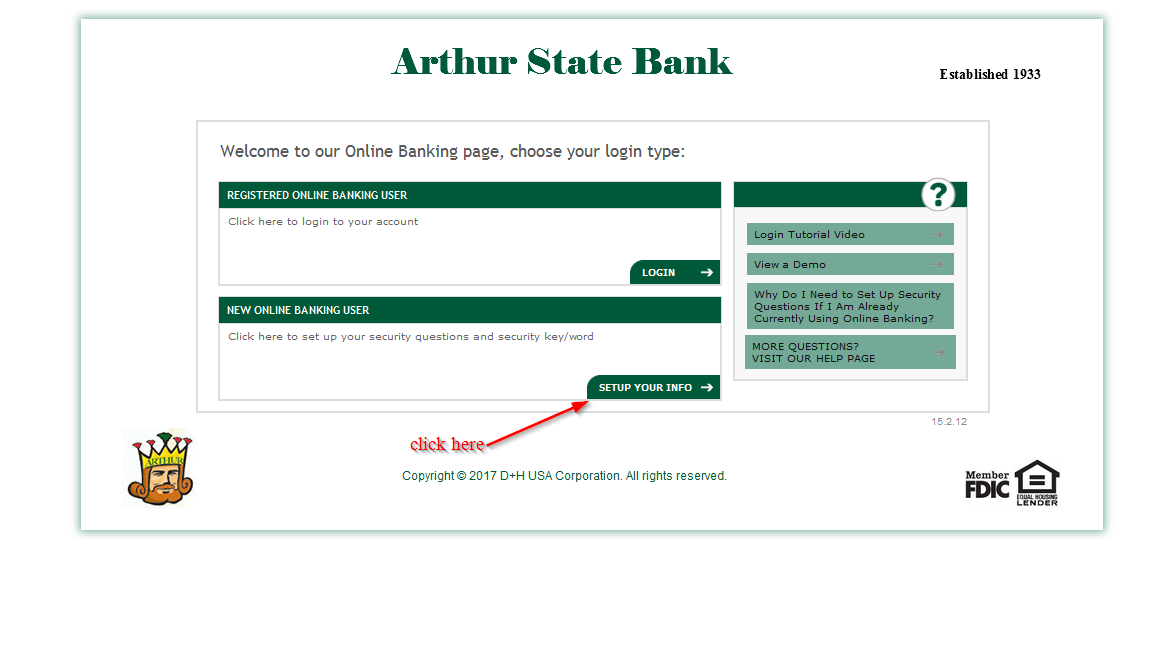 Step 3-Click "let's get started"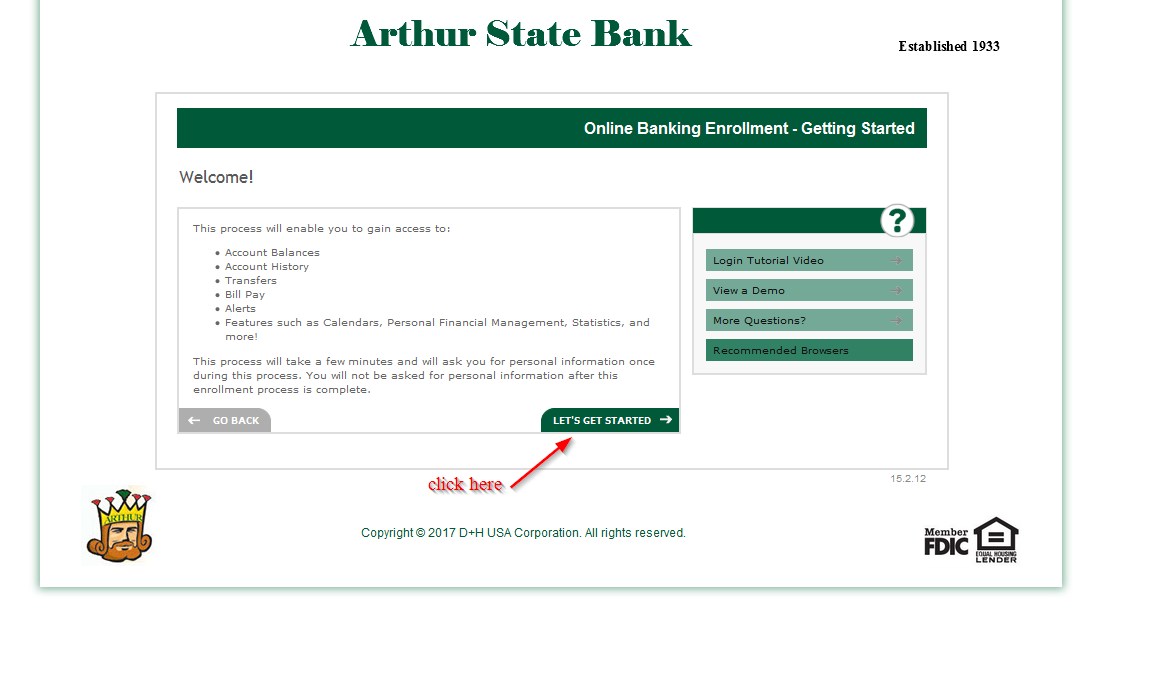 Step 4-Check the small to confirm you agree to the terms of use and click "next"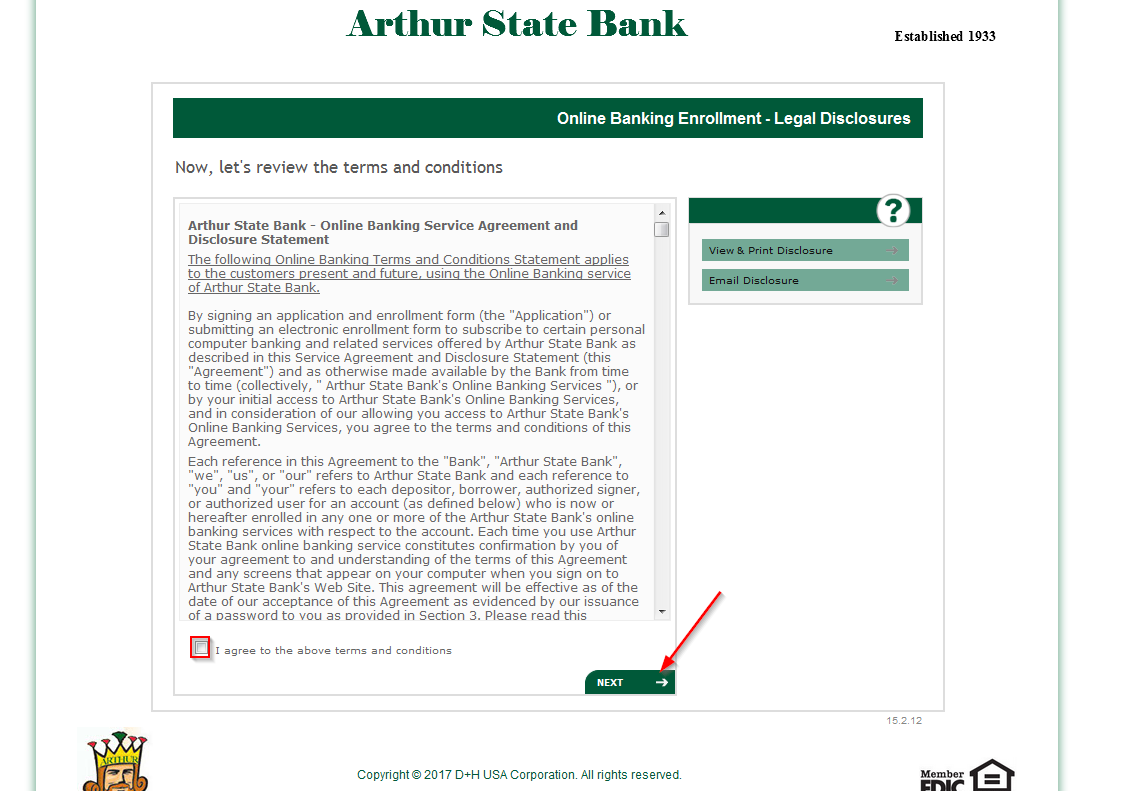 Step 5-Enter your user ID and password. You will have to complete more steps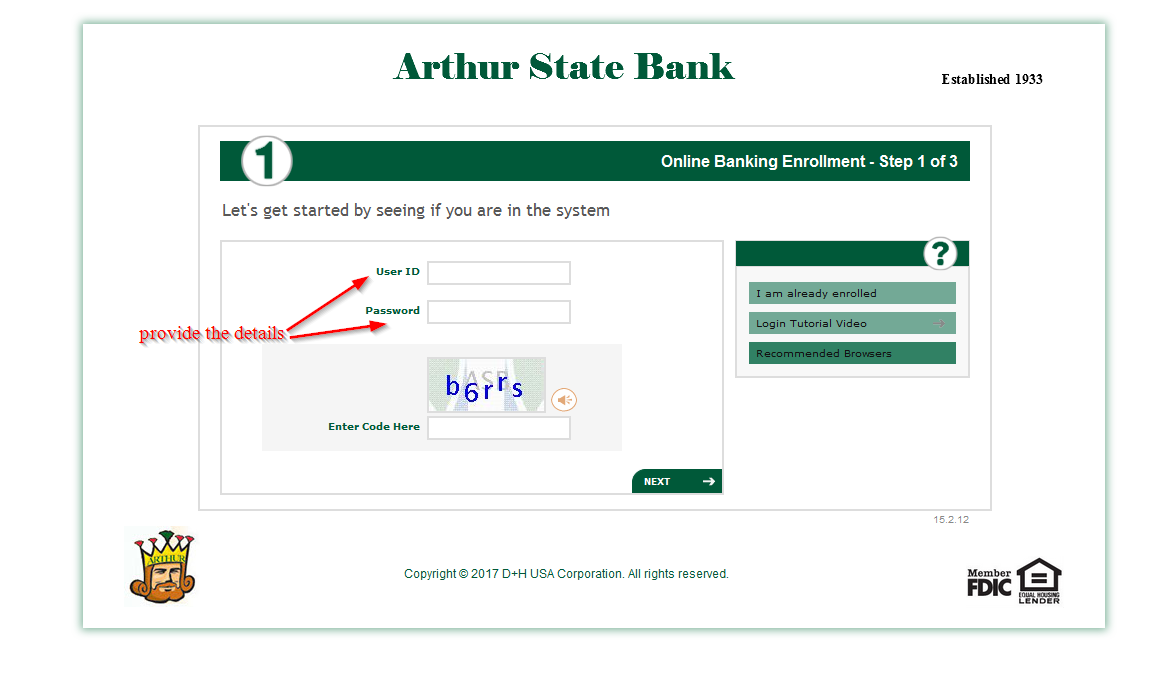 Manage your Arthur State Bank account online
Here are the benefits:
Access banking services free online
View transactions, verify account balance and transfer money
Reprint statements and checks and request stop payments
---