BAC Florida Bank offer banking and commercial services and products to institutions, individuals and corporations the bank was founded in 1973; it is headquartered in Coral Gables, Florida. BAC Florida and works as a subsidiary of Grupo Pellas.
Routing Number: 067009044
Swift Code: See Details
Telephone Number: 305-789-8077
Founded: 1973 (50 years ago)
Bank's Rating:
BAC Florida Bank has made it easy for their esteemed customers to manage their bank accounts from anywhere. All that customers need to do is to sign up for internet banking and they are good to go. They can pay their bills online, check account balance and access their eStatement from anywhere. This guide will take you the steps you will need to follow if you want to signing into your online account, reset your password and also sign up.
How to login
You can easily login into your online account anytime provide you have the correct login details. The following steps should help you to login:
Step 1-Open http://www.bacflorida.com/
Step 2-Place your mouse over sign in and choose internet banking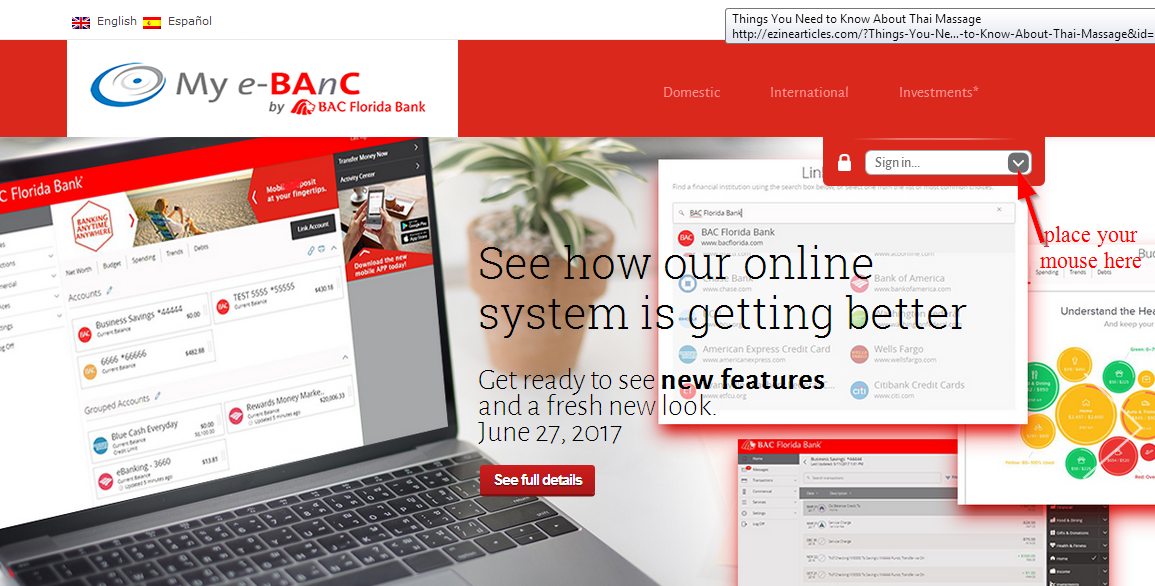 Step 3-Type in your user ID and password and then press the login button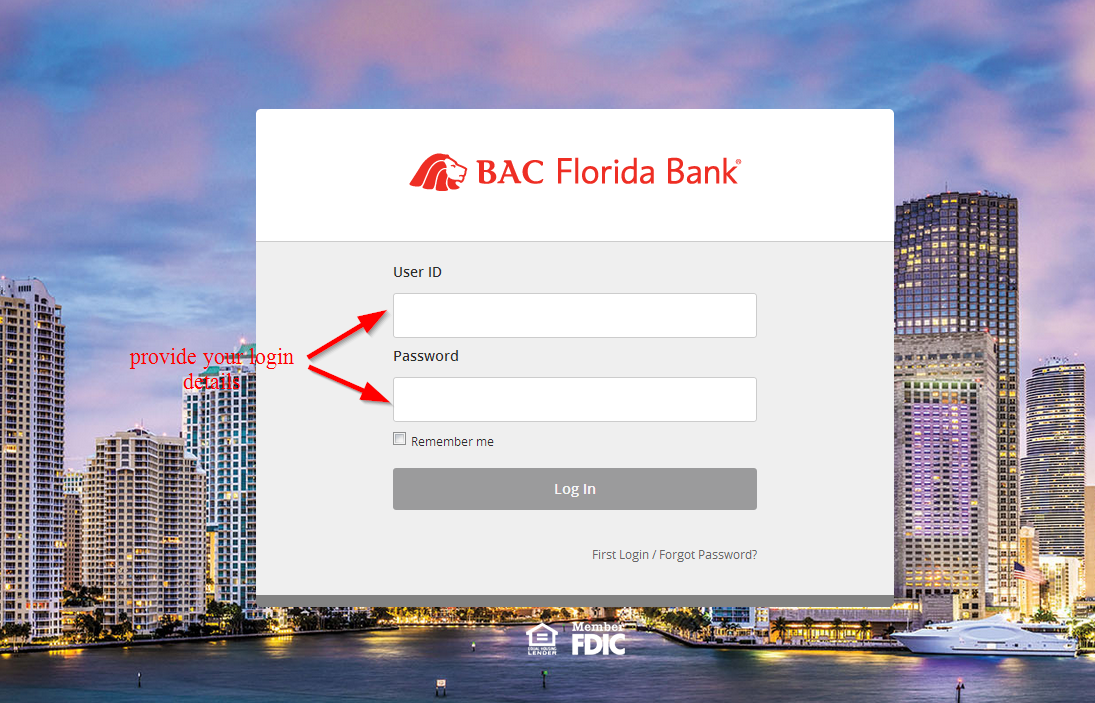 How to reset your password
If the password you have used is incorrect, you can reset it so that you can continue to access your online account. The following simple steps should help you to change your password:
Step 1– Place your mouse over sign in again and choose internet banking
Step 2-Click First Login / Forgot Password?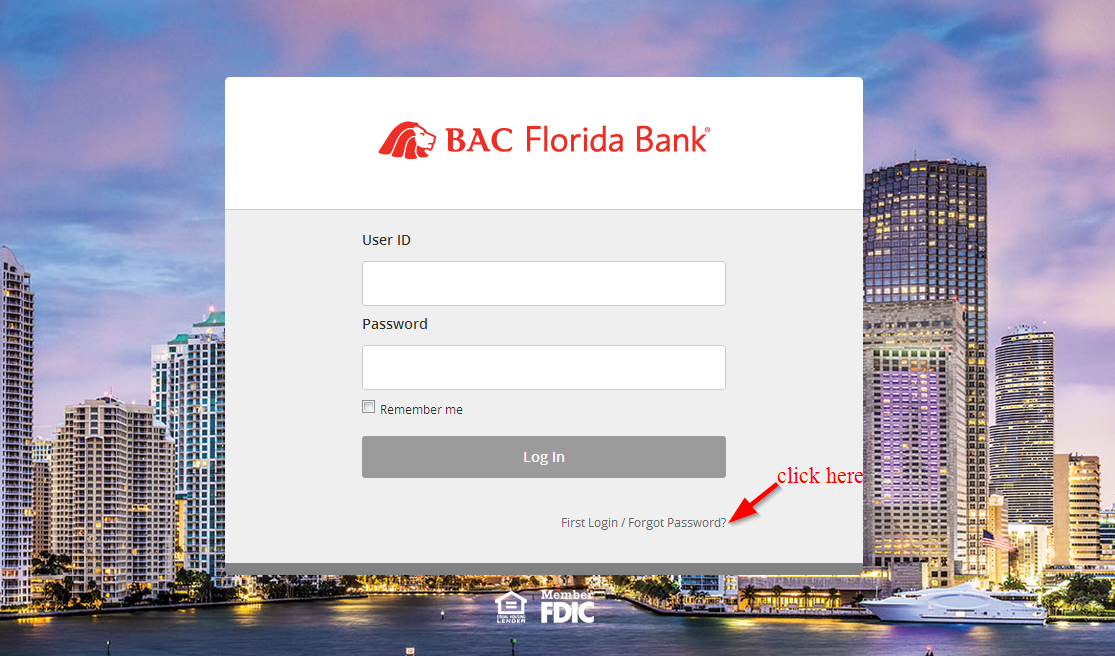 Step 3-Provide your username in the box to proceed with changing your password and then click submit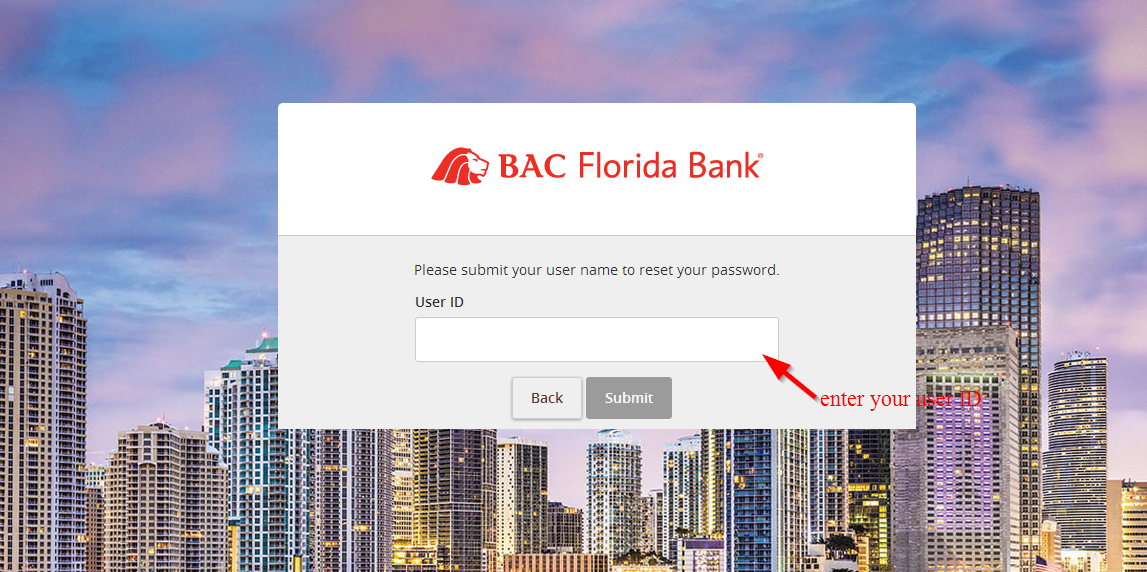 How to enroll
Unlike many banks that allow customers to register for internet banking through their websites, BAC Florida Bank customers are required to visit the nearest branch to get help. The bank will assign one of its representatives to your task and he/she will help you with setting up the online account.
If you have any query, you can contact the company through its customer support channels.
Manage your BAC Florida Bank account online
Transfer money to other bank accounts
Check your balance
View your transaction history
Find the nearest ATM or branch
Access online customer support
---