Bank of Hawaii, commonly known as BankOh was established in 1897. It offers a number of services for individuals, small businesses, corporates and commercial, wealth management, and international banking. People can bank in their branches or using the online platforms provided by the bank.
Website: https://www.boh.com
Routing Number: 121301028
Swift Code: BOHIUS77
Telephone Number: 1-888-643-3888
Founded: 1897 (126 years ago)
Bank's Rating:
Bank of Hawaii was the first incorporated bank in the Island of Hawaii. The bank offers an internet platform where customers can perform a number of services such as request their statement, transfer money, check balances, and pay their bills.
HOW TO LOGIN
Step 1. First, go to the bank's website by visiting this link. T protect your account, ensure that you enter the online account in a safe environment. Ensure that you log out after the session.
Step 2. In the homepage, go to sign on to BankOH as shown below.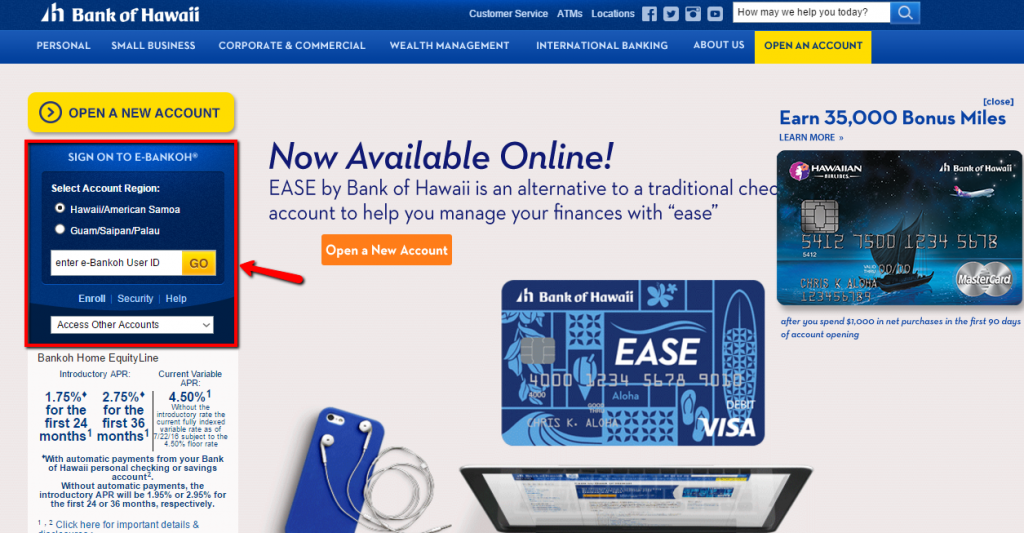 Step 3. Select your account region as shown below.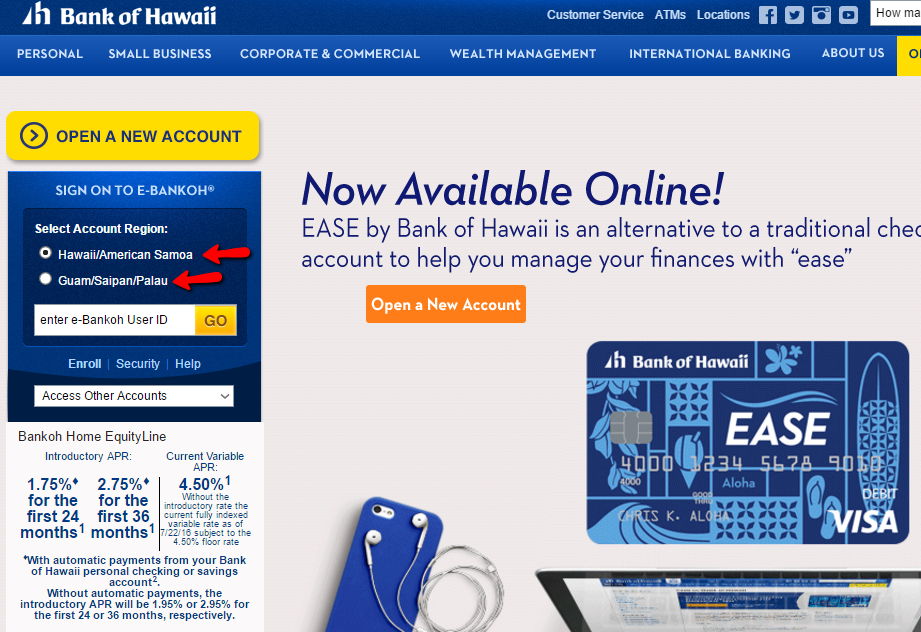 Step 4. Enter your User ID and click GO.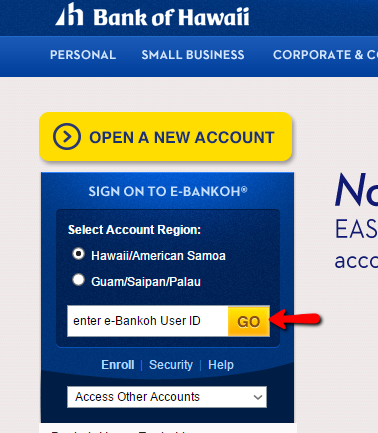 Step 5. In the next page, enter your User ID. To protect your account, the password is entered in a separate page.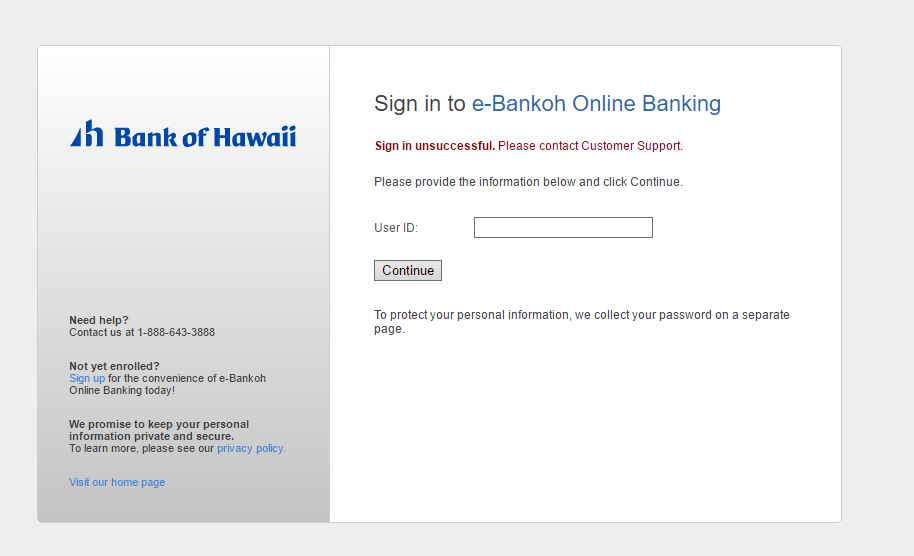 Step 6. In the next page, you will be requested to enter a one time security code. To do this, ensure you have your phone nearby.
Step 7. Finally, enter your password and enter your online account.
HOW TO GET PASSWORD IF YOU FORGOT
Step 1. The steps for recovering the account can be found in the Frequently Asked Questions (FAQ) page.
Step 2. In this page, navigate to forgotten password section and follow the instructions.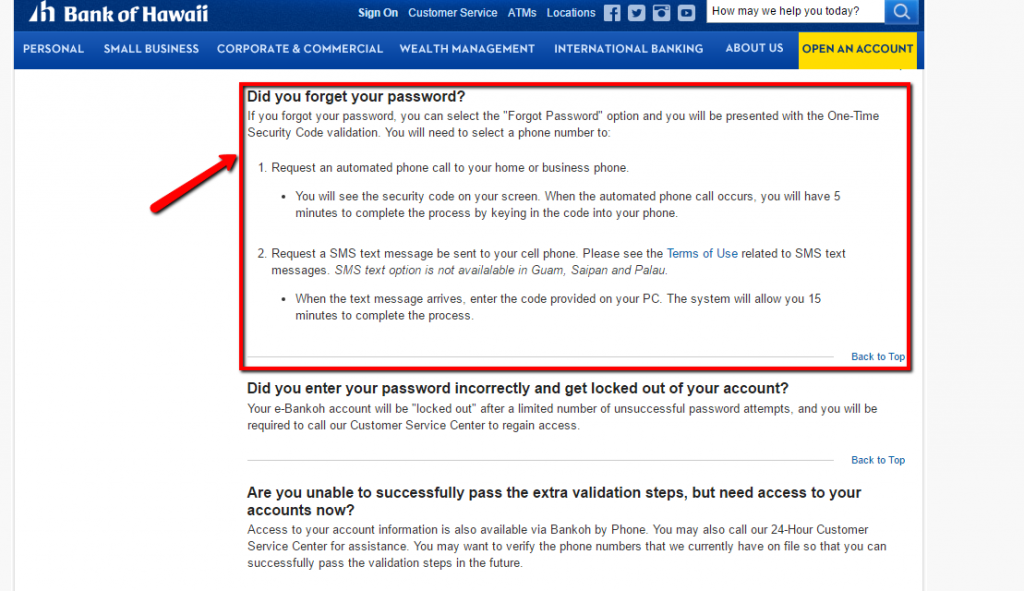 HOW TO ENROLL
Step 1. In the homepage, click the Enroll button as shown below.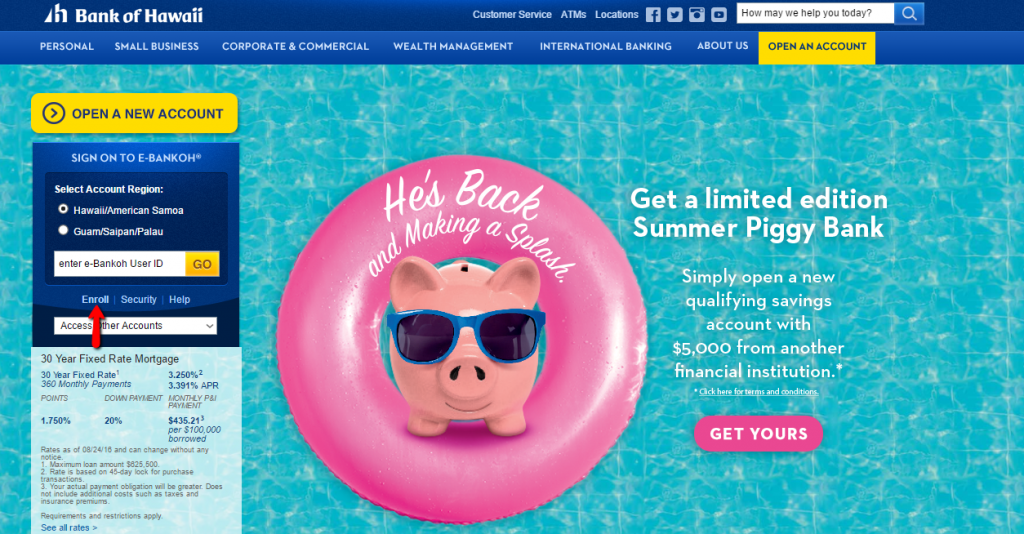 Step 2. To create an online account with Bank of Hawaii, there are a number of requirements. The next page will show you the information that you need. If need be, you can view the samples by following the links below the requirements provided.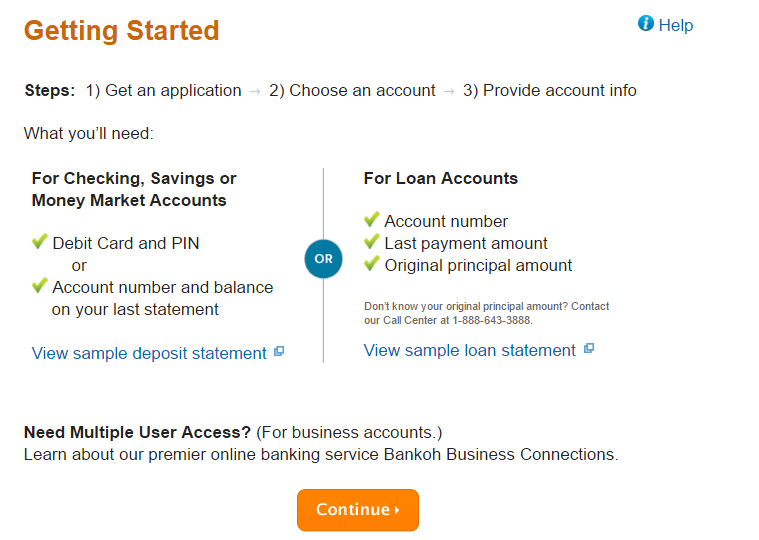 Step 3. In the next page, enter the information requested and click continue. Ensure that the information you enter is accurate and click Continue until the last stage.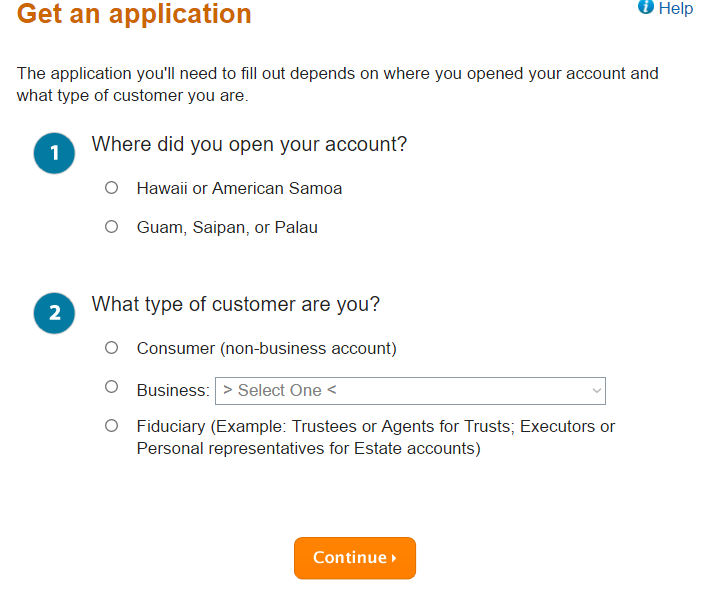 WHAT YOU WILL FIND IN YOUR ONLINE ACCOUNT
The online account provides a good platform for conducting transactions. For Bank of Hawaii, the online platform can help you perform a number of functions such as:
checking your account balances, transfer images, view checks, financial management tools, and online bank statements among others.
Using the platform will save you time and money because you don't need to visit your branch for these transactions.
---