Centennial bank offers banking products and services to businesses and individuals. The bank was founded in 1986 and it operates as a subsidiary of Summit Bank & Trust.
Website: https://www.my100bank.com/
Routing Number: 082902757
Swift Code: See Details
Telephone Number: 888-372-9788
Founded: 1986 (37 years ago)
Bank's Rating:
Centennial Bank believes in providing their customers with the best banking experience, which basically includes offering internet banking services. The bank's internet banking services are very convenient and help customers to pay their bills, check transaction history, check their account balances etc. In this guide, we will show you how you can login into your online account, reset your password and register a free online account with the bank.
How to login
Once you have registered an account with Centennial Bank, you can login anytime you want. Its a pretty straight forward process that only takes a few seconds provided you have the correct logins. You can login by following these simple steps:
Step 1-Open https://www.my100bank.com/ in your web browser
Step 2-Enter your online ID and password and click "sign in"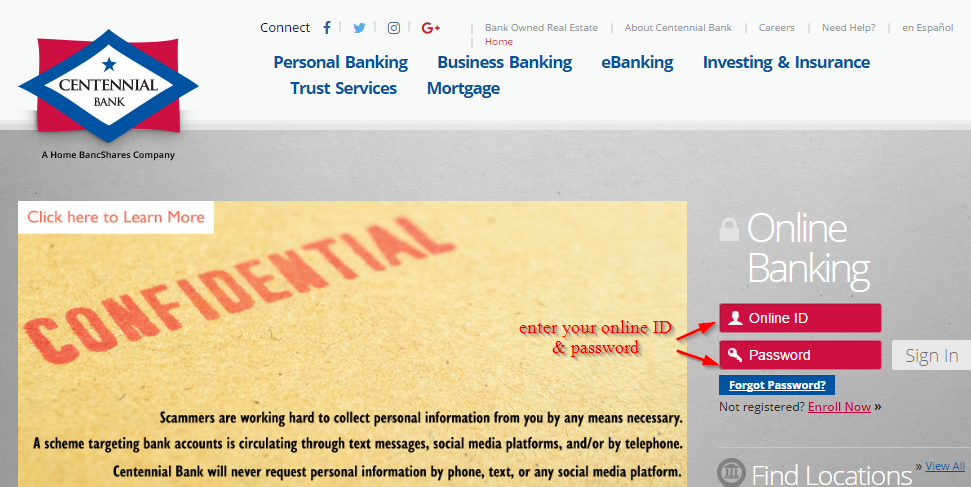 If the username and password you have used are correct, you will be granted direct access to your online account
How to reset your password
Centennial Bank has made it easy for customers to reset their passwords anytime so that they can regain access to their bank accounts. The bank knows each and every computer used by their customers; therefore, if you are using a computer that has not been used to access your online account before, you will be required to contact customer support using the number (888)372-9788.
How to enroll
If you have an account with Centennial bank, you can create an online account anytime so that you can conveniently manage your bank account from anywhere as long as you have internet connection. Follow these simple steps to enroll:
Step 1-Click "enroll now"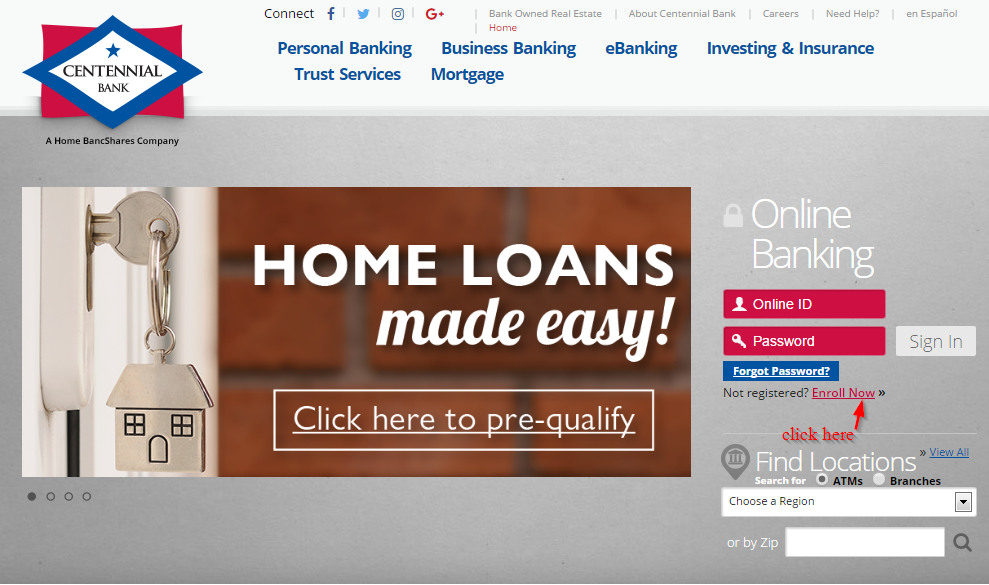 Step 2-Fill in the form carefully and download it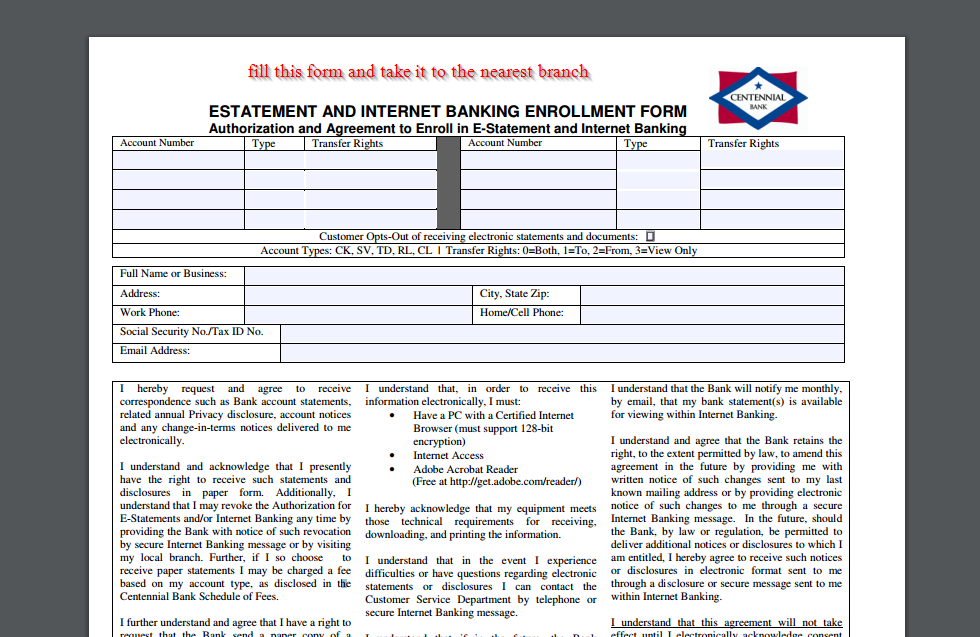 Submit the form in person at the nearest Centennial Bank Branch
Manage your Centennial Bank online account
When you create an online account with the Centennial bank, you will be able to do the following:
Pay bills
Access your eStatements by simply downloading them
Locate the nearest ATM or bank branch
Apply to loans through the platform
---