Financial Security Bank provides individual and commercial banking services. The bank was established in 1906; it is headquartered in Kerkhoven, Minnesota and works as a subsidiary of Kerkhoven Bancshares, Inc.
Routing Number: 091905402
Swift Code: See Details
Telephone Number: 320-264-2161
Mobile App: iPhone
Founded: 1906 (117 years ago)
Bank's Rating:
Financial Security Bank customers can enjoy the convenience of banking online by simply enrolling for internet banking. Since a significant number of people are struggling with managing their online accounts, we've created this guide so that you can learn the steps to follow when signing in, changing password and signing up.
How to login
In order to login, the bank requires you to provide valid login details. We have provided you here with the steps you will need to follow:
Step 1-Open https://www.financialsecuritybank.com/
Step 2-Click click here to login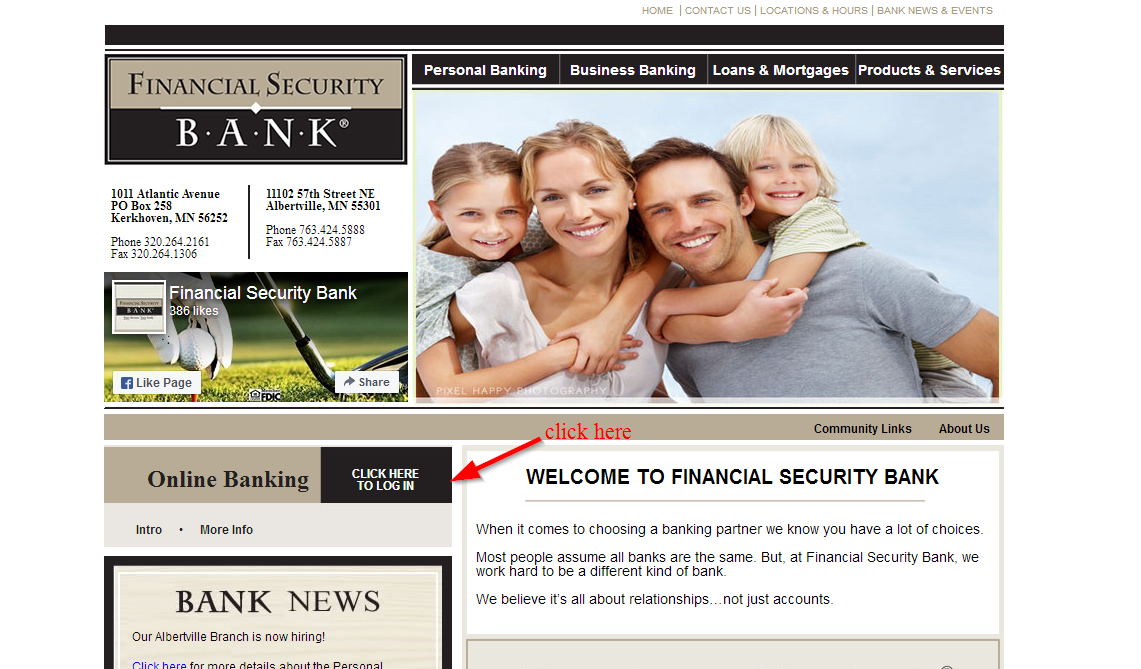 Step 3-Choose either consumer banking or business banking depending on the account you have. Here, we will choose the former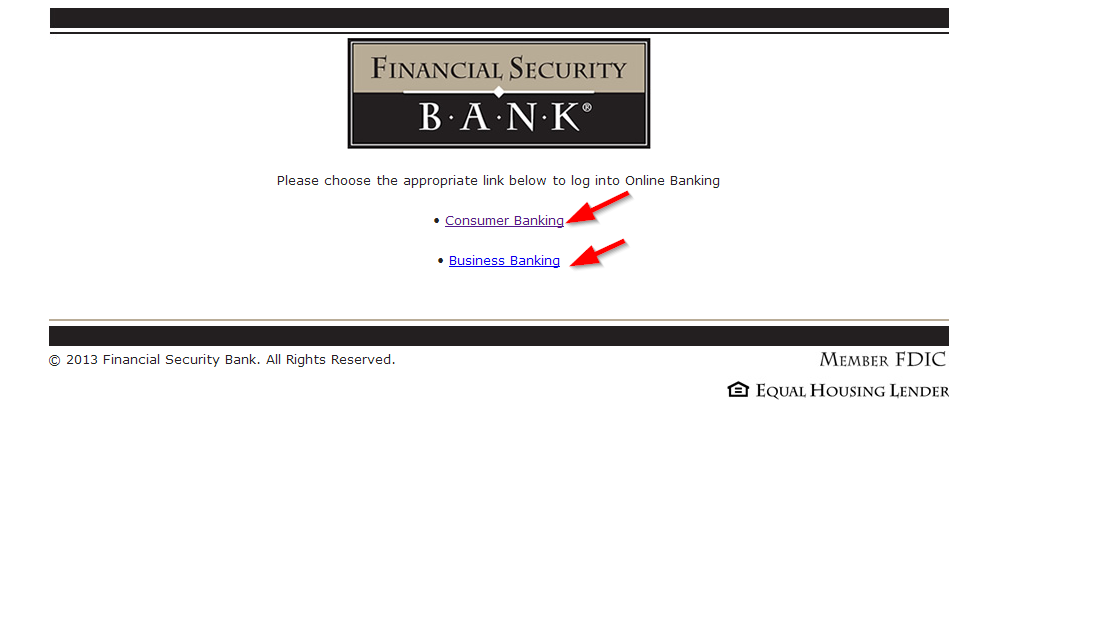 Step 4-Click login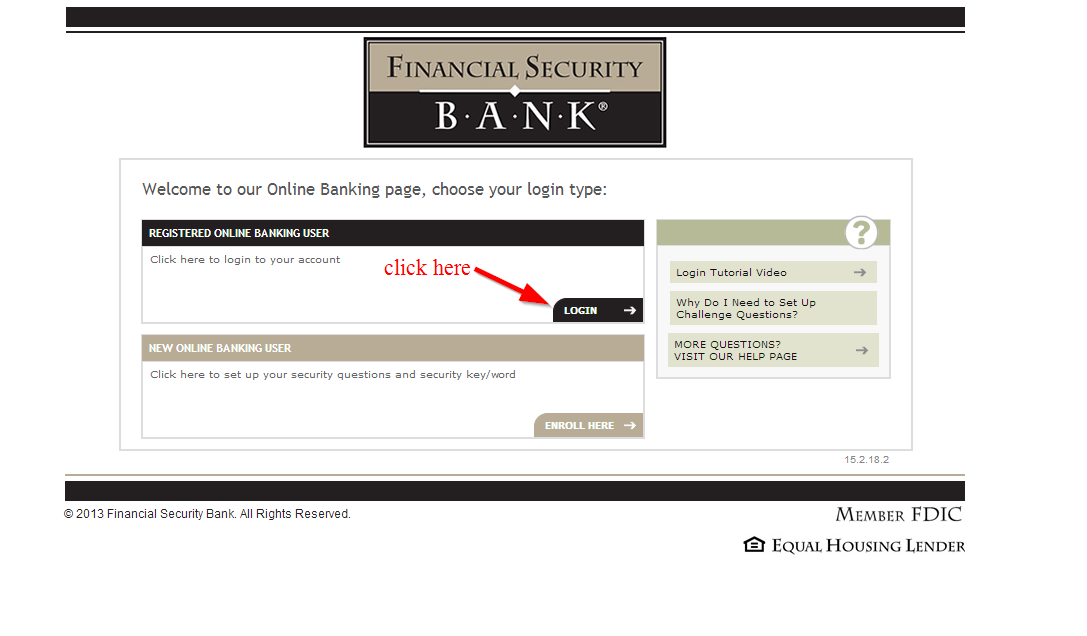 Step 5-Provide your login D and code and then click next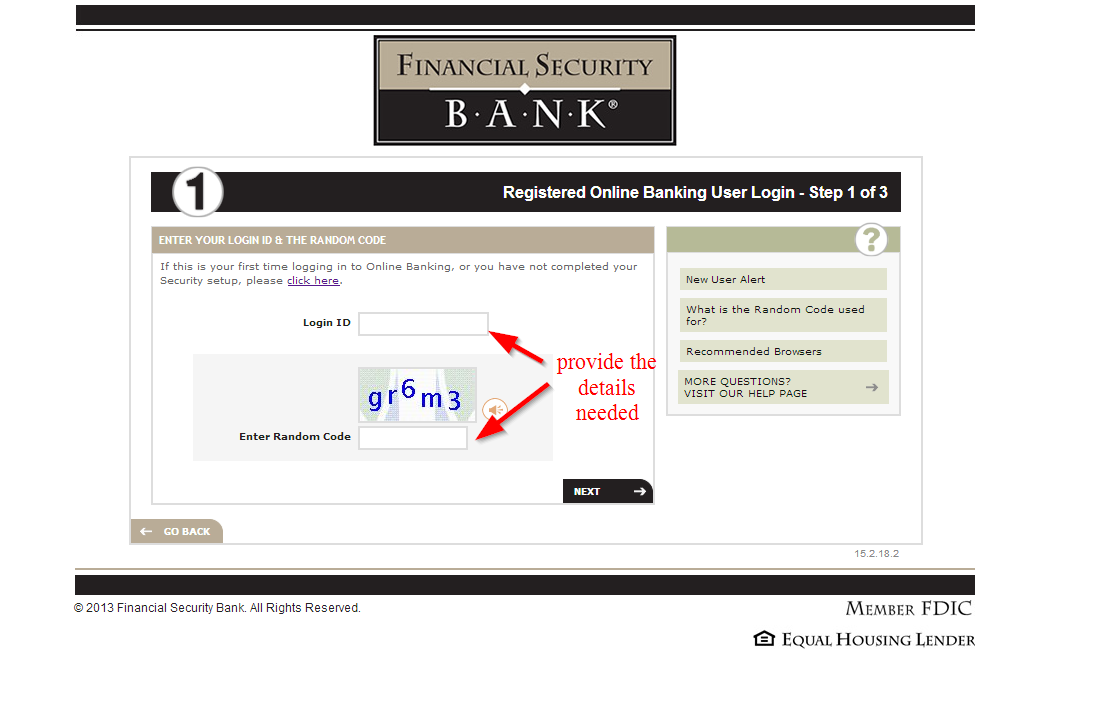 Step 6-Enter your password in the next screen
How to reset your password
If you need to reset your password for your online account, you will have to use a valid login ID on the homepage. It's only when you provide the correct details that you will be able to access the password screen where you will find a link that will make it easy for you to change the password.
Make sure that you use at least one number and also caps in your new password
How to enroll
Interested customers can register to start managing their bank accounts online. The bank has made this process simple so that a large number of customers can register. The steps you need to follow have been covered here:
Step 1-Follo steps 2 and 3 shown above
Step 2-Click enroll here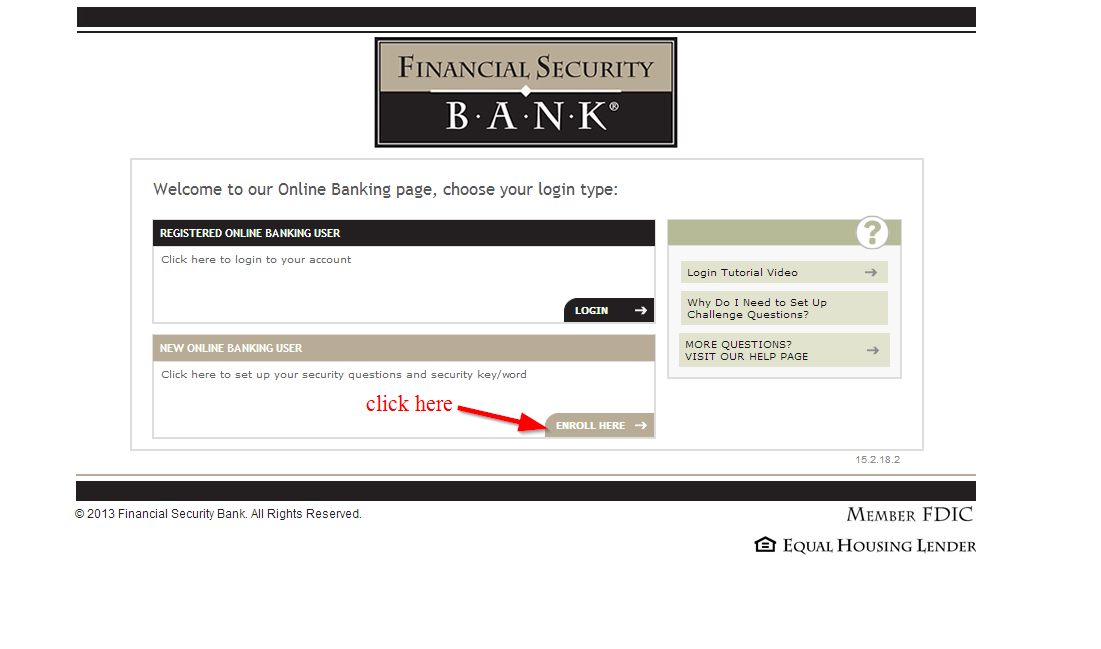 Step 3-Click let's get started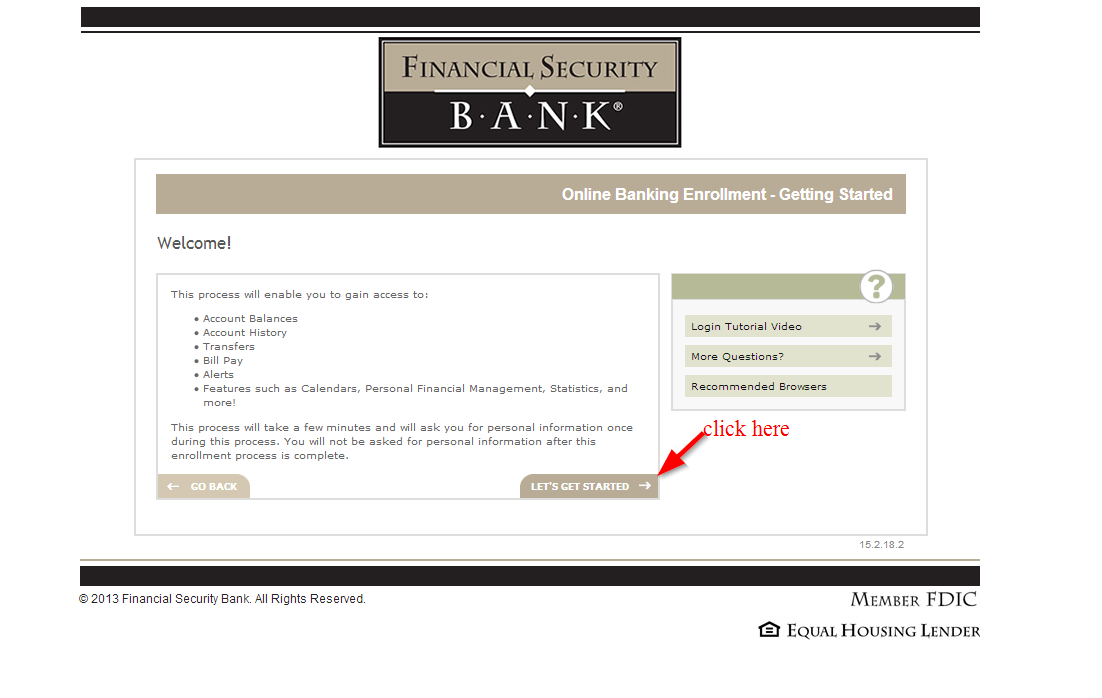 Step 4-Read the terms and conditions for banking online, check the small box and click next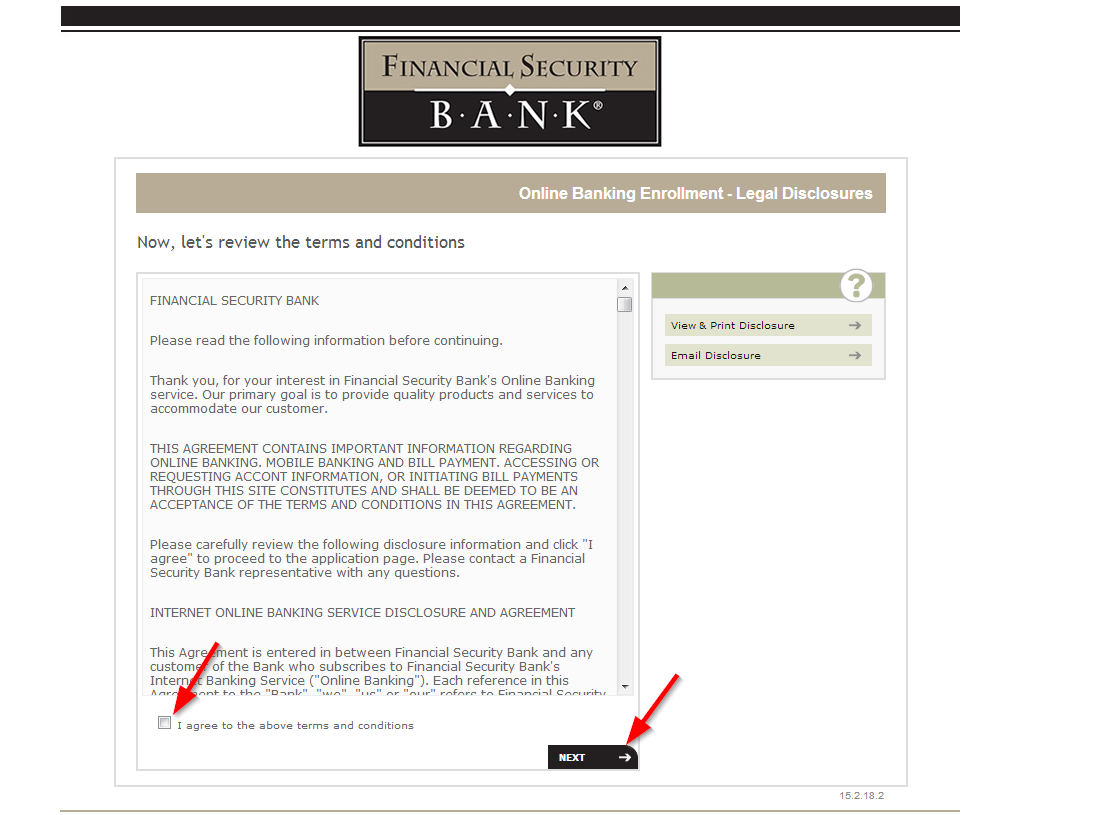 Step 5-Enter your login ID, password and code and click next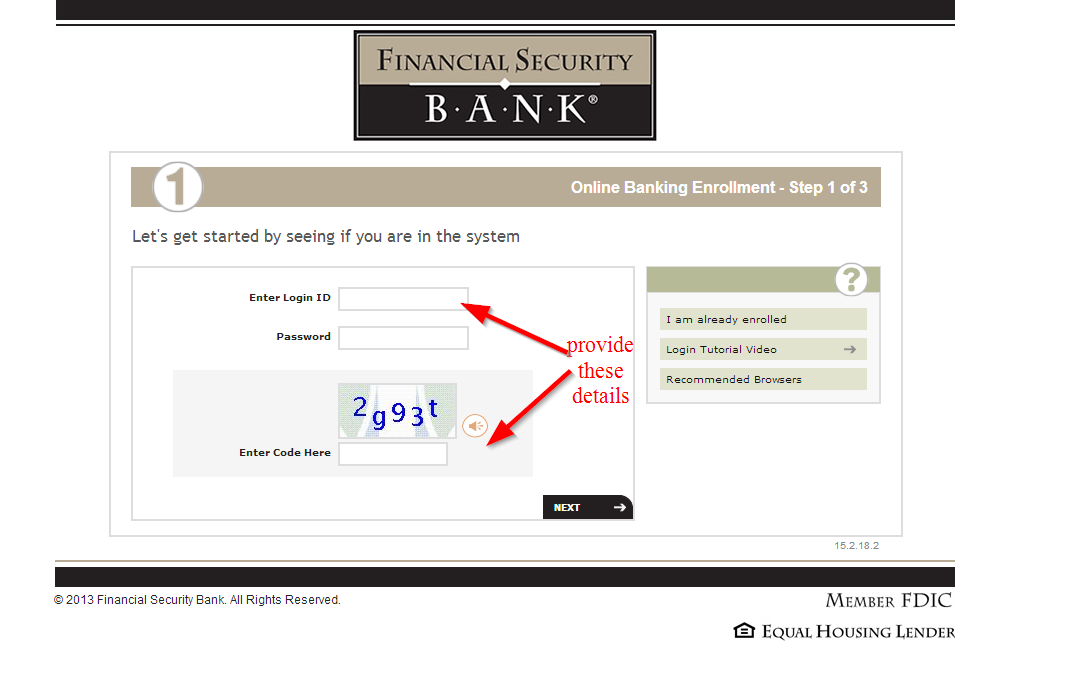 Manage your Financial Security Bank account online
Pay bills
Check transaction history
View your balance
Access the bank's online customer support
Find location and hours for the bank
Access the bank's news and events