First Interstate Bank operates as a community bank that offers personal and business banking products and services. The company was founded in 1879 and operates as a subsidiary of First Interstate Bancsystem inc.
The First Interstate Bank offers free online banking services which enable customers to have full time access to their bank accounts. The bank works around the clock to give their customers the bank banking experience. In this guide, we will be discussing more about internet banking services offered by First Interstate Bank, including logging in, resetting your password and enrolling.
How to login
You can login into your First Interstate Bank anytime. All you need is your login details, which include your login ID and password. Here are the steps to follow to successfully login:
Step 1-Open https://www.firstinterstatebank.com/ in your web browser
Step 2-Click the padlock sign show in the image below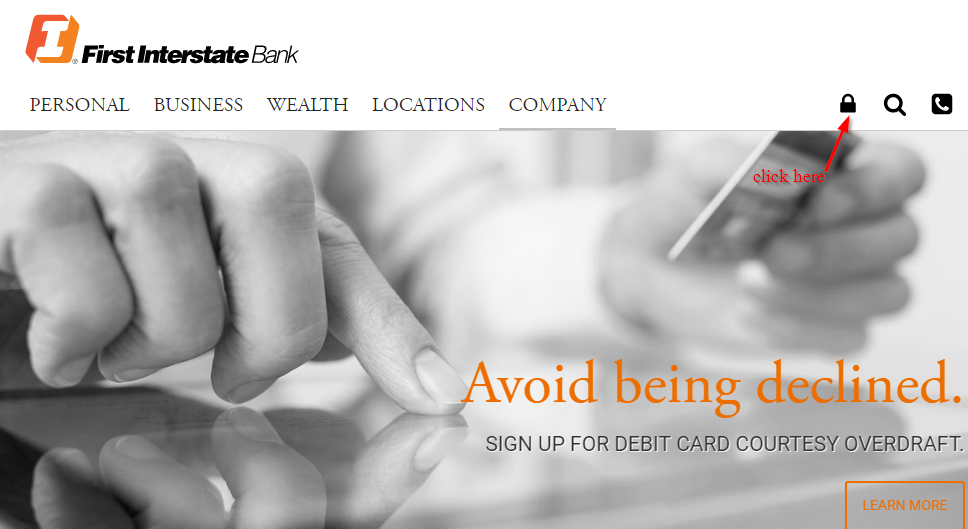 Step 3-Enter your access ID and click "sign"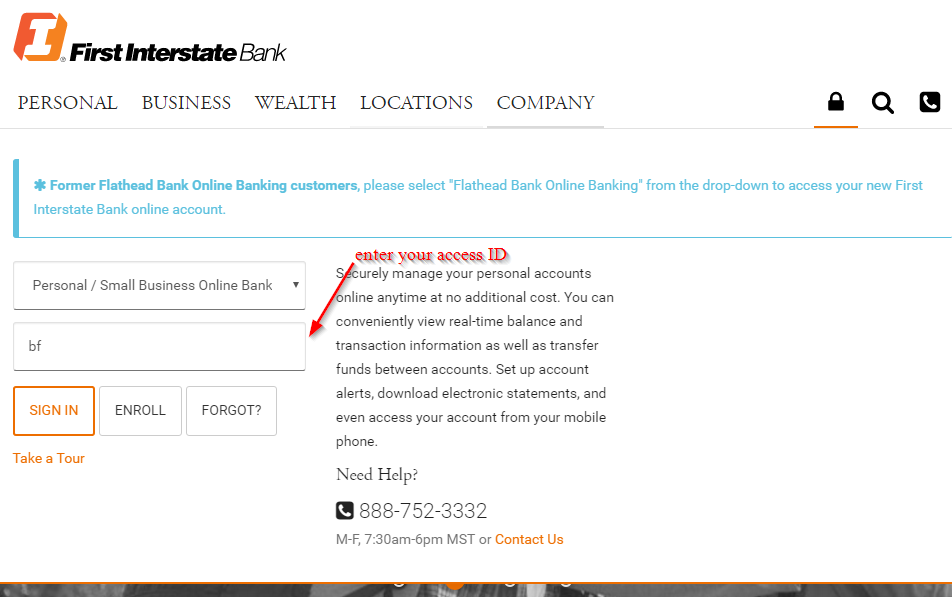 Step 4-Enter your password and click "submit"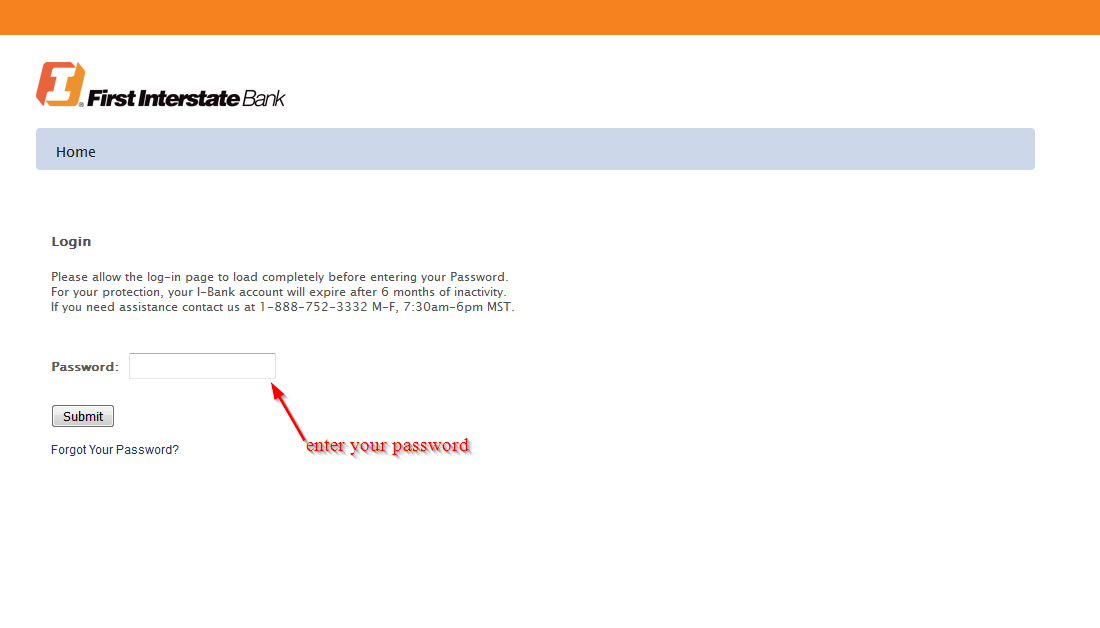 If the logins you have used are correct, you will be directed to your online account
Forgot your password?
It's easy to reset your password. In this stage, you will be required to use your user ID to verify that you are a holder of an online account with the bank. Thereafter, you can reset your password. Follow these steps:
Step 1-Follow step 2 & 3 shown above
Step 2-Click "forgot your password?"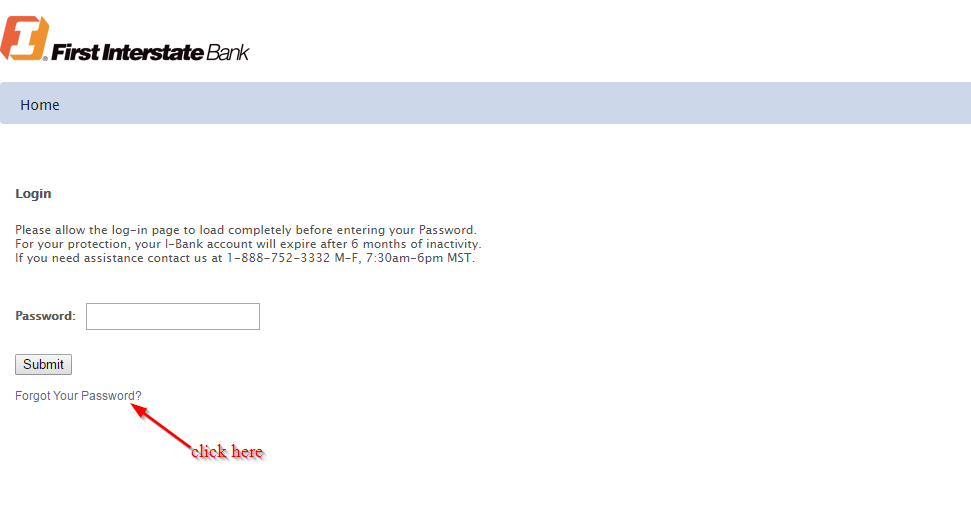 Step 3-Enter your access ID, last four digits of your Tax ID number and email address and click "submit"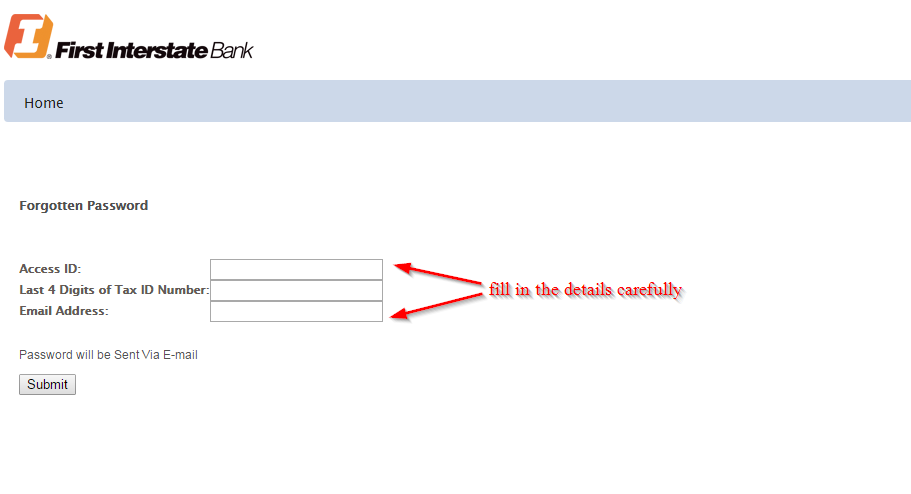 A new password will be sent via email
How to enroll
If you have an account with the bank, you can enroll for the internet banking services offered so that you can access and manage your bank account anytime. During the registration, you will be required to provide certain details about your bank account. Here is a step by step guide to follow:
Step 1-Click the padlock on the homepage
Step 2-Click "enroll"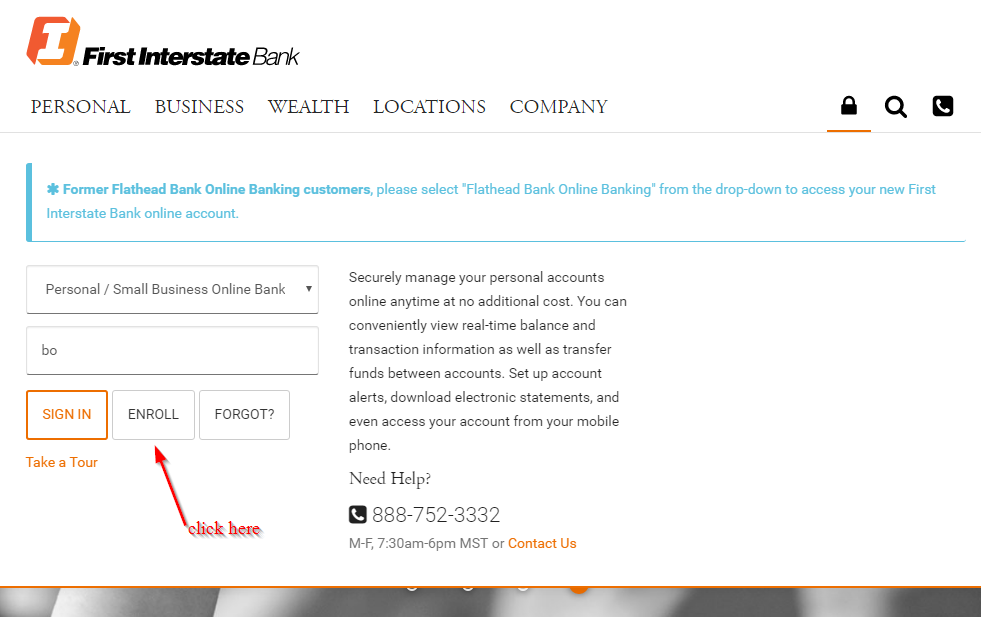 Step 3-Fill in all the details carefully and click "submit"
Manage First Interstate Bank online account
Here are a few advantages of enrolling for the internet banking services offered by the bank
24/7 access to your online account
Transfer funds
Check your account balance
Online customer support
Access to electronic statements
---