As a chartered financial institution, Lake City Bank has grown to become an innovative and dedicated bank since 1872. It has managed to preserve its original name and in offering the best banking services to its customers. With about 46 branches spread across Indiana, it has managed to reach most of its customers in the region.
Website: https://www.lakecitybank.com/
Routing Number: 074903719
Swift Code: LAKCUS33
Telephone Number: (888) 522-2265
Founded: 1872 (151 years ago)
Bank's Rating:
Lake City Bank is a stable and trusted bank with over a century of doing business. It has grown over the years to become one of the largest and oldest institution offering financial services to its loyal customers. With the many years of operation, it has moved with technology by providing internet banking services for reliable lending and banking services.
How to log in
There is a process which you have to follow to access your account online. Lake City Bank offers internet banking services to its customers for reliable banking. To access your account, you have to adhere to the following:
Step 1: Use the link https://www.lakecitybank.com/ to visit the homepage.
Step 2: Go to the Access Account space and select online banking.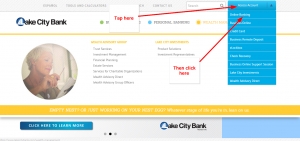 Step 3: Enter your user ID and continue.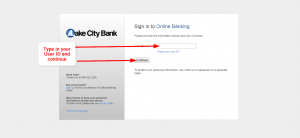 Step 4: Click the continue with security code.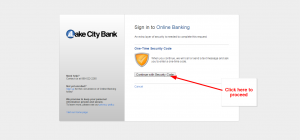 Step 5: Select the phone number and check the text message box. Then click continue.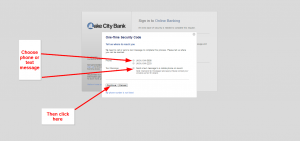 You can complete your login process after you send the one-time security code.
How to retrieve your user ID if forgotten
It helps you to get out of a situation here you cannot remember your username. It can be difficult to forget your username although some do forget. To retrieve your user ID, follow the steps below:
Step 1: Go to the Forgot your user ID.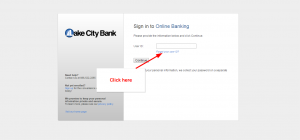 Step 2: Select the account type, enter your account details, and then continue to get your user ID.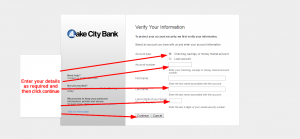 How to enroll
Customers who have not registered for internet banking can sign up for the service and manage their accounts with ease. You can have unlimited access to your account after you log in. The process of enrolling for a login account involves:
Step 1: At the bank's login page, click the Sign Up button.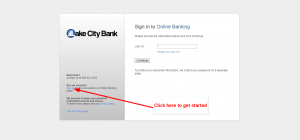 Step 2: Select the account, agree to the terms and click continue.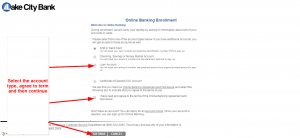 Step 3: Enter your personal and account details and continue.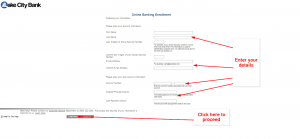 Follow the instructions in the next steps to complete your registration.
How to manage your Lake City Bank
You will have access to everything in your account once you successfully enroll for online banking. With your login details, you can access your account from home or office. Clients with the login account can perform different activities that they used to perform over the counter in traditional banking. Some of those activities include:
Fast and secure loan applications.
Unlimited access to your account.
Check your account status via your mobile device.