NBT Bank was established in 1856 to provide banking services to individuals and companies. The bank operates in 150 branches in New York, Pennsylvania, Vermont, Massachusetts, New Hampshire, and Maine. The customers can also access their account online through the company's digital platforms.
Website: https://www.nbtbank.com
Routing Number: 021303618
Swift Code: See Details
Telephone Number: 18006282265
Founded: 1856 (167 years ago)
Bank's Rating:
NBT Bank offers a number of banking services such as home financing, investments and insurance, savings, and wealth management among others. The company offers these services through its branch network and its digital platforms. In the digital services, clients can view statements, send money, and make payments.
HOW TO LOGIN
Step 1. The first step is to go to the bank's website. The website URL is https://www.nbtbank.com.
Step 2. In the main menu, go to login as seen in arrow 1 in the figure below.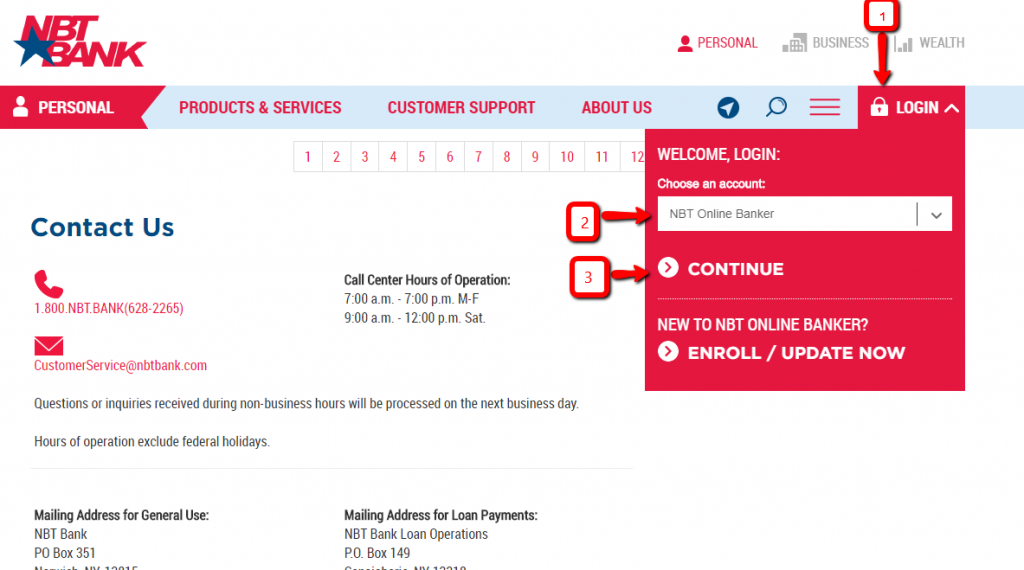 Step 3. In the login part, choose the account you want to log on to. This is shown by arrow 2 above.
Step 3. Click Continue as seen in arrow 3 above.
Step 4. In the next page, enter your username and password (arrow 1) and then click Sign In (arrow 2).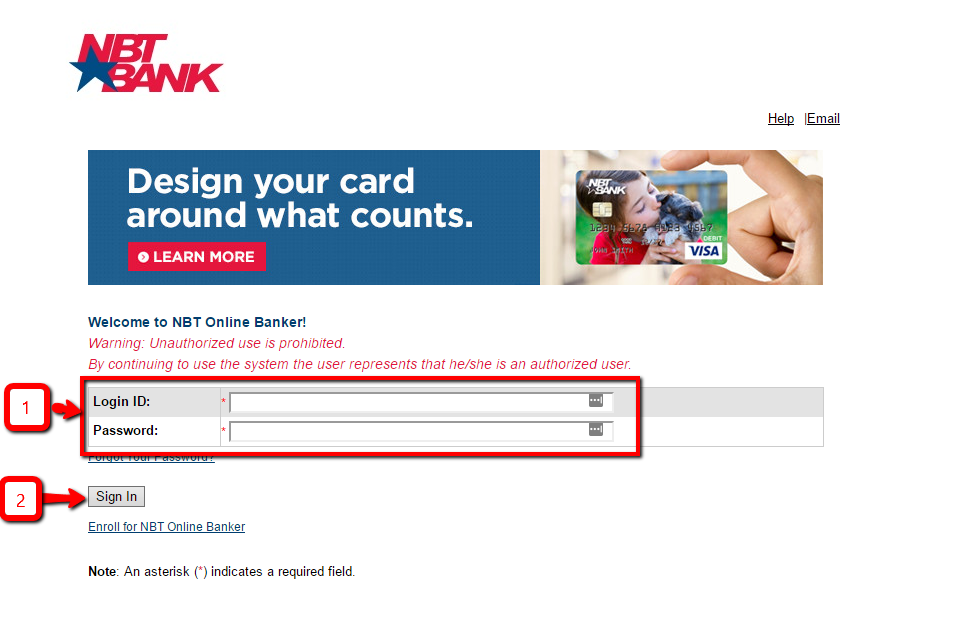 Step 5. If you entered the correct details, you will be directed to your dashboard.
HOW TO RECOVER A LOST PASSWORD
If you have forgotten your password, you should follow the following steps to recover it.
Step 1. In the last page above, go to Forgot password as seen below.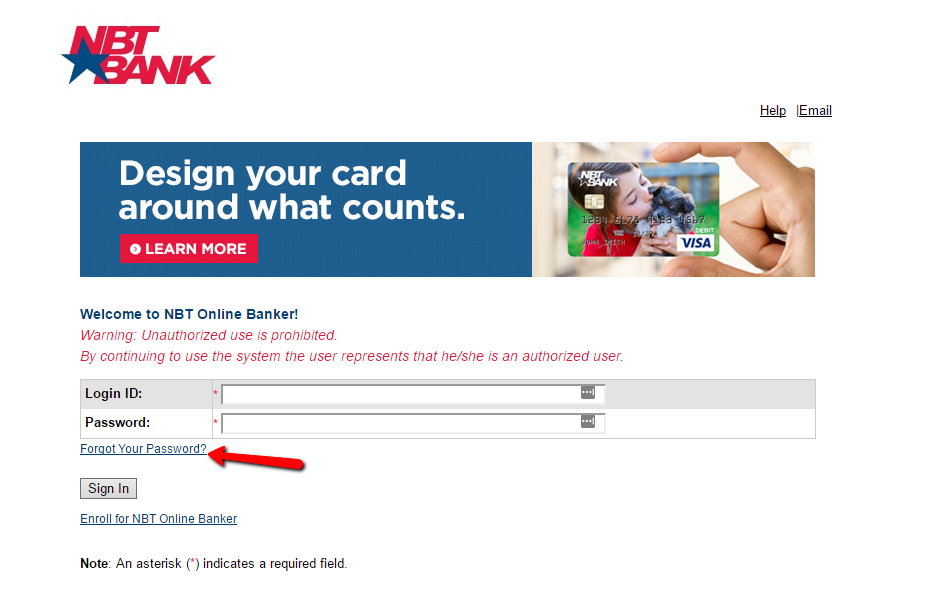 Please note that to recover your password, it is mandatory to enter a login ID.
Step 2. The next page will ask you to confirm the password reset. Click on the click here to receive a new password.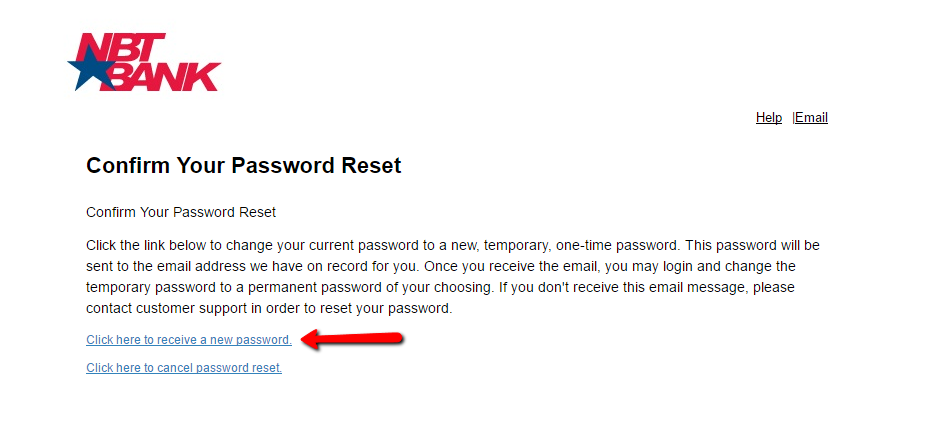 Step 3. You should check your email and sign in with the new password provided. You should change that password after the first login.
HOW TO ENROLL
Step 1. In the homepage, go to Login in the main menu.
Step 2. Go to Enroll as seen below.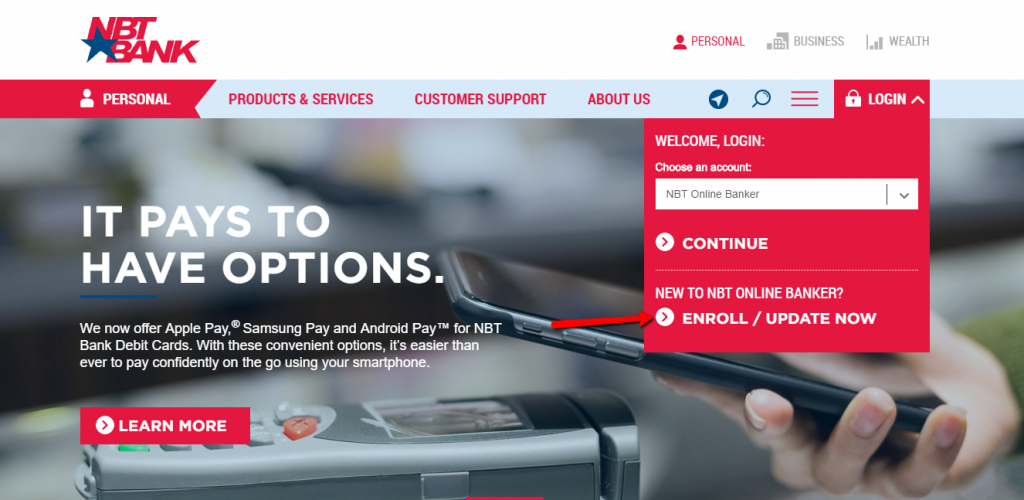 Step 3. In the next page, click on get started as seen below.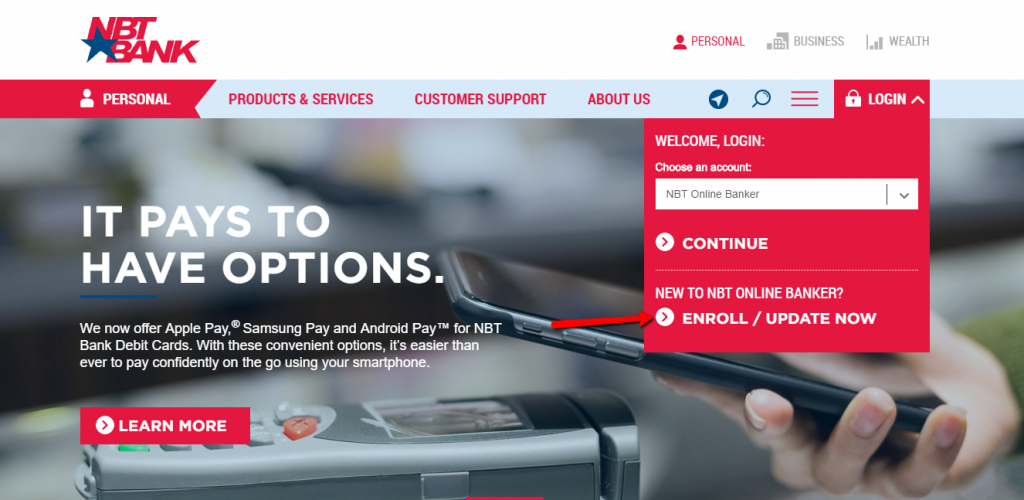 Step 4. Enter the required information accurately. At the end of the steps, you will have your online account with the bank. You can log on and transact. The password you use should be strong to prevent hackers from accessing your account.
WHAT YOU WILL FIND IN THE ONLINE ACCOUNT
The online account is excellent for convenience. Most services you find in a local branch, you will find it in the online platform. These services are: statement checking, checking the balance, paying bills, sending money, and money transfer.
---