South Georgia Banking Company offers individual and corporate banking services and products for agricultural sectors, small businesses and consumers, in Georgia. The bank was established in 1937 and is headquartered in Omega, Georgia. The bank is a subsidiary of South Georgia Bank Holding Company.
Website: https://www.sgbconline.com/
Routing Number: 061211870
Swift Code: See Details
Telephone Number: 229.382.4211
Founded: 1937 (86 years ago)
Bank's Rating:
South Georgia Banking Company customers can bank from anywhere anytime with the internet banking services offered by the bank. The convenience that comes with banking online is remarkable and it's something that all members would want to access. This guide will show you the steps you will need to follow in order to login, change password and also sign up.
How to login
You can visit the bank's website anytime to login into your online account. Provided these details are correct, you will have access to your account. Follow the steps below:
Step 1-Open https://www.sgbconline.com/
Step 2-Click login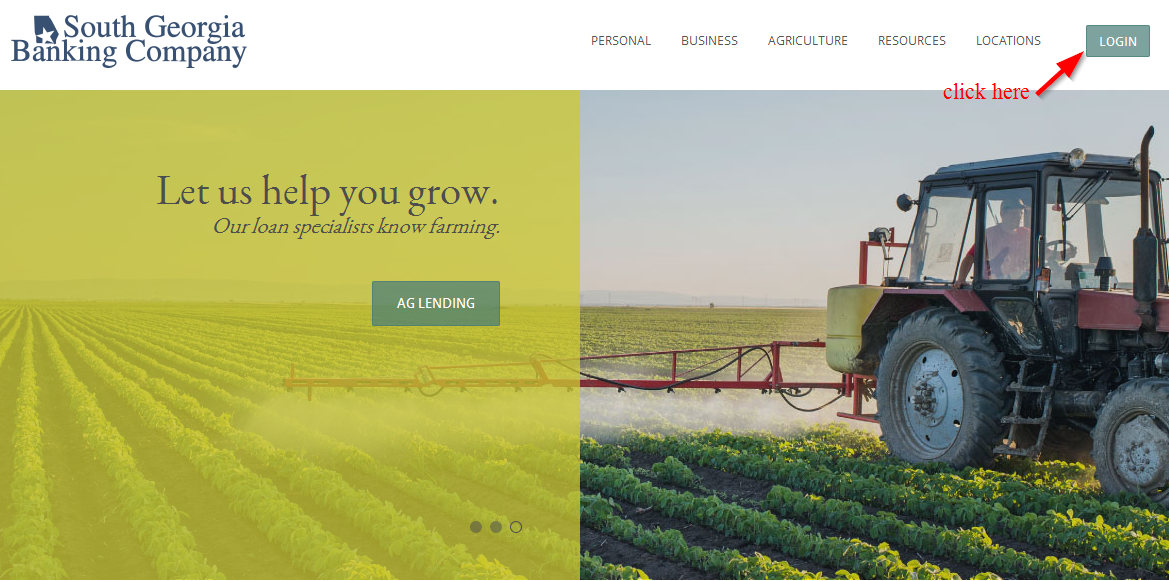 Step 3-Type in your user ID and click login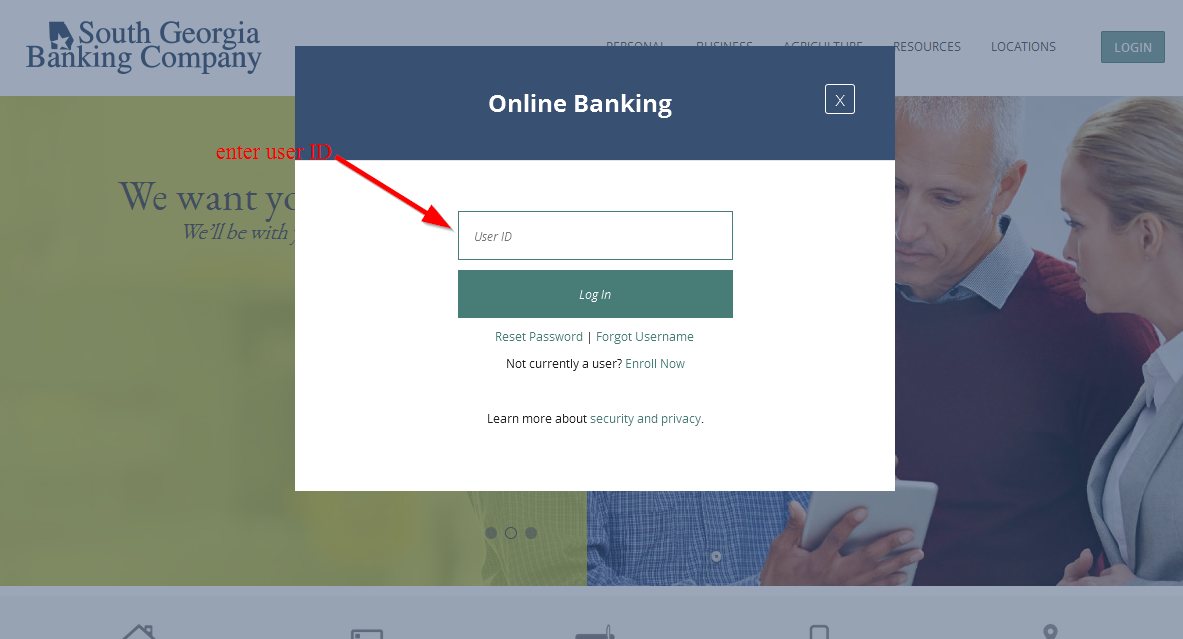 For you to access the password page, you need to provide a valid user ID
How to reset your password
In order to change your password, you have to provide a valid user ID in the login box. This way, the bank will be able to recognize you as one of the account holders. If you don't use the correct user ID, you will not access the password page and that means that you won't be able to change your password.
Once you have changed the password, you can login anytime using the same password. You need to make sure that you are using a strong password.
Unfortunately, we couldn't get screenshots for you here.
 How to sign up
If you are a member who wants to start accessing online banking services, you need to register on the bank's website. The steps that you need to follow to enroll have been covered here:
Step 1-Click login on the homepage
Step 2-Click enroll now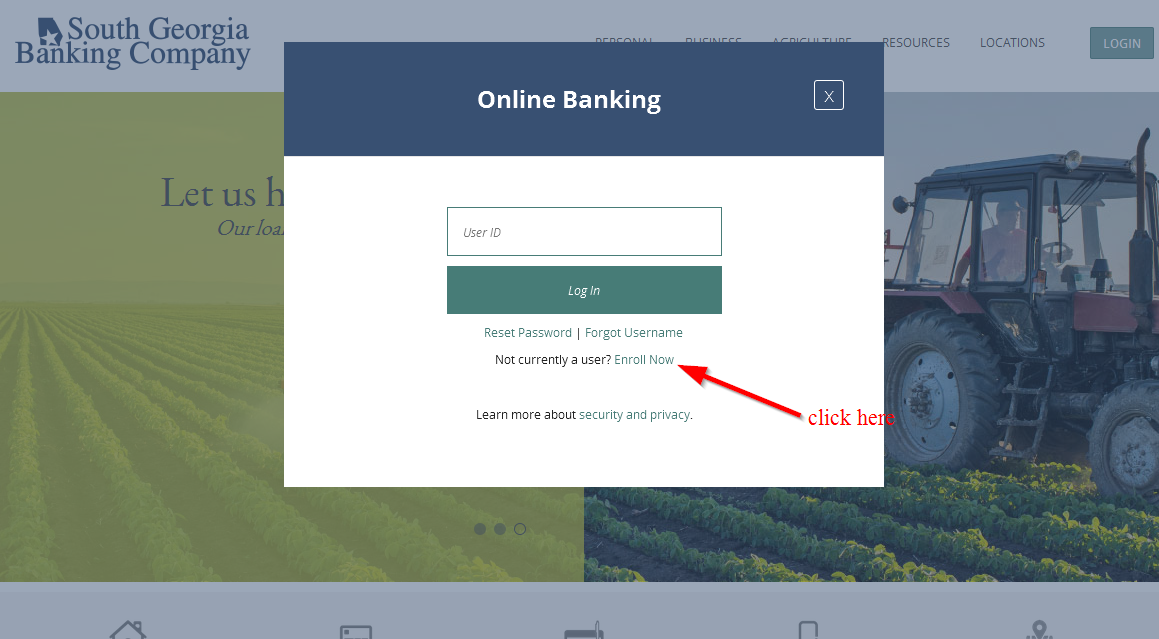 Step 3-Provide the details that are needed here and then click continue enrollment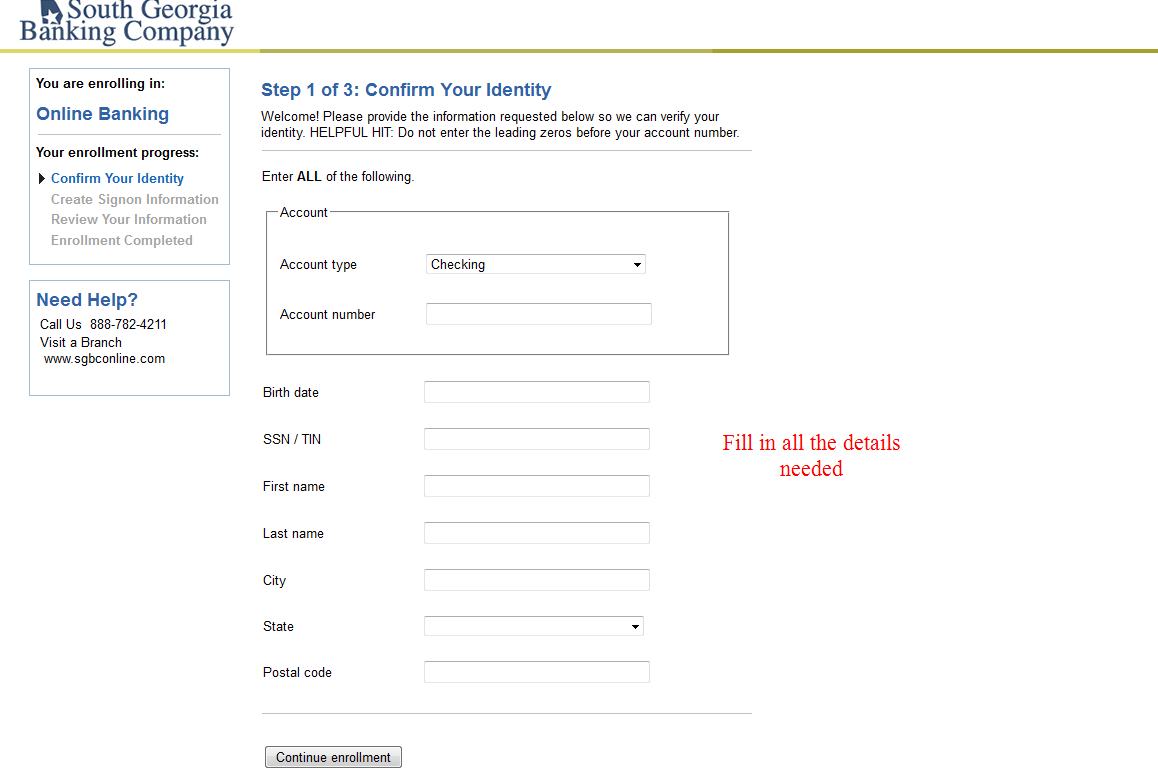 Step 4-Complete these steps: create signon information, review your information and then complete enrollment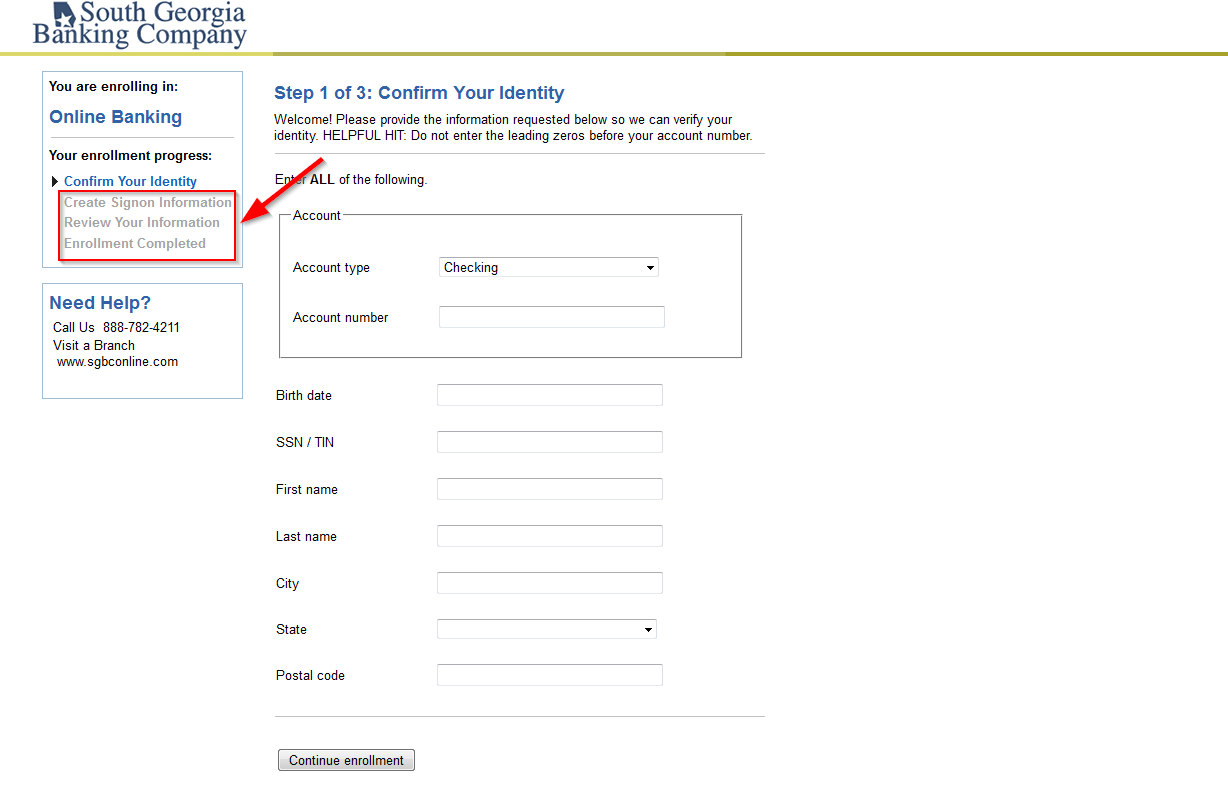 Manage your South Georgia Banking Company account online
Transfer money to other accounts
Check balance
Access customer support online
View your check images
Deposit checks
Find a location for ATM/Branch
---