State Bank of Graymont provides individual and corporate banking services. Founded in 1913 and headquartered in Graymont, Illinois, the bank operates as a subsidiary of Graymont Bancorp, Inc.
Website: http://www.sbofgray.com/
Routing Number: 071118222
Swift Code: See Details
Telephone Number: 815-743-5951
Mobile App: See Details
Founded: 1913 (110 years ago)
Bank's Rating:
State Bank of Graymont is one of the most trusted banks offering internet banking services that give customers fast and secure access to their money. The bank has a safe and secure website where customers who have registered can login anytime to manage their finances. This guide includes steps for signing in, resetting password and also enrolling.
How to login
Signing in is a simple process as it only requires that you provide the correct login details. We have covered all the steps that you will need to follow in order to login into your online account:
Step 1-Open https://www.sbofgray.com/
Step 2-Click login on the top right corner of the website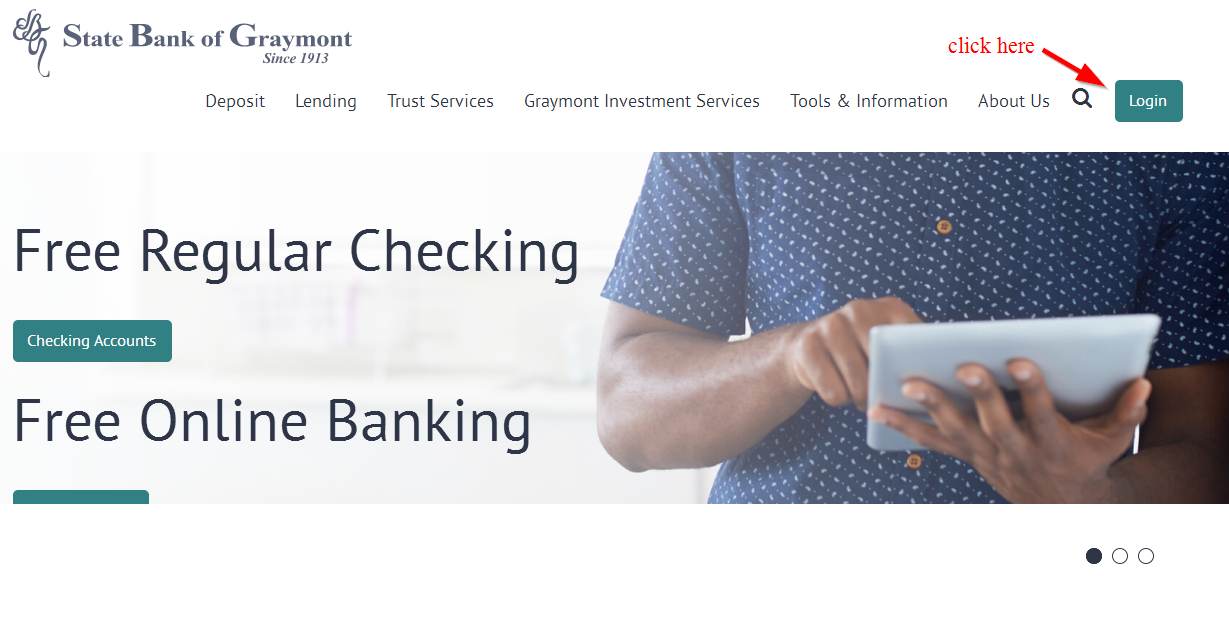 Step 3-Enter your username and then press login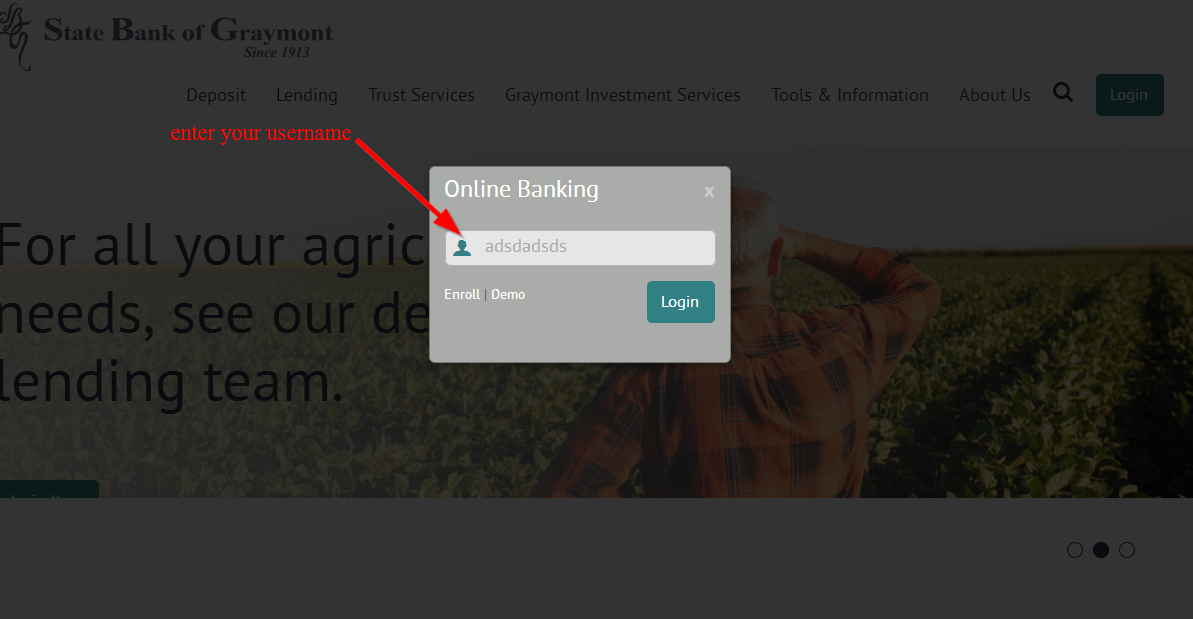 Step 4-Enter a valid password
Forgot your password
Resetting your password should take up much of your time because it only takes a few clicks to complete the process. Once you reset your password, you can use it anytime…anywhere. However, in this case, in order to access the next page where you will find a link to change your password, you will need to use a valid login ID.
Otherwise, you will have to go through security checks to verify that you are indeed have an online account with the bank.
How to enroll
If you want to start accessing the online banking services then you will need to sign up. During this signing up process, you will be asked to provide certain details; therefore, you must be am account holder. Follow these quick steps to sign up:
Step 1-Click login on the homepage
Step 2-Click enroll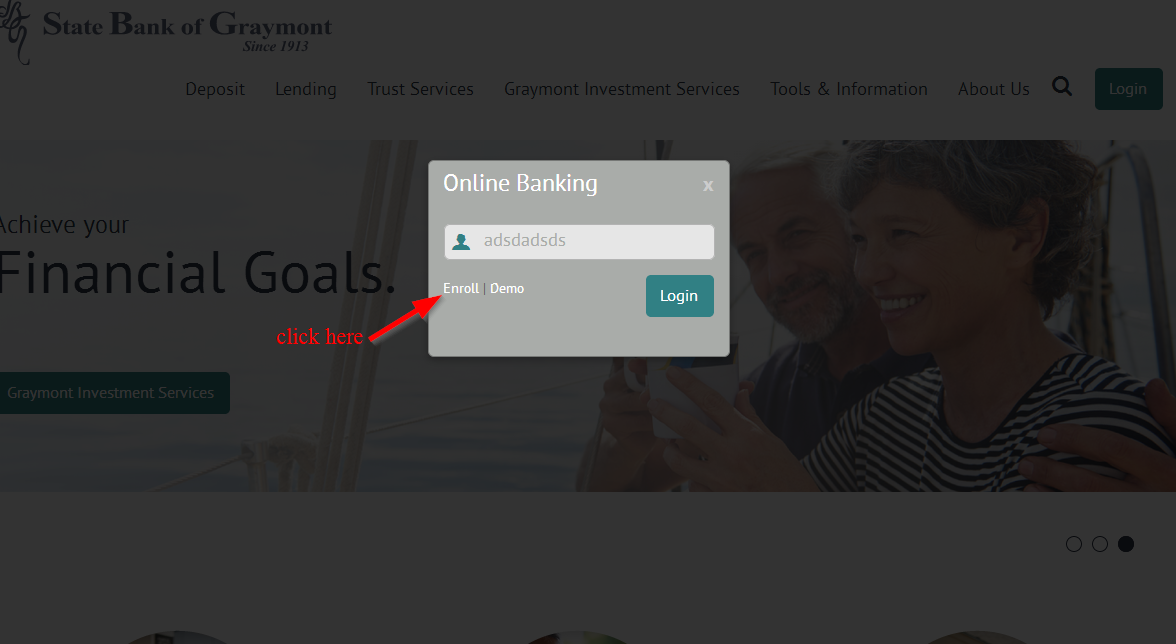 Step 3-Click internet banking enrollment agreement to read terms and conditions and then click I agree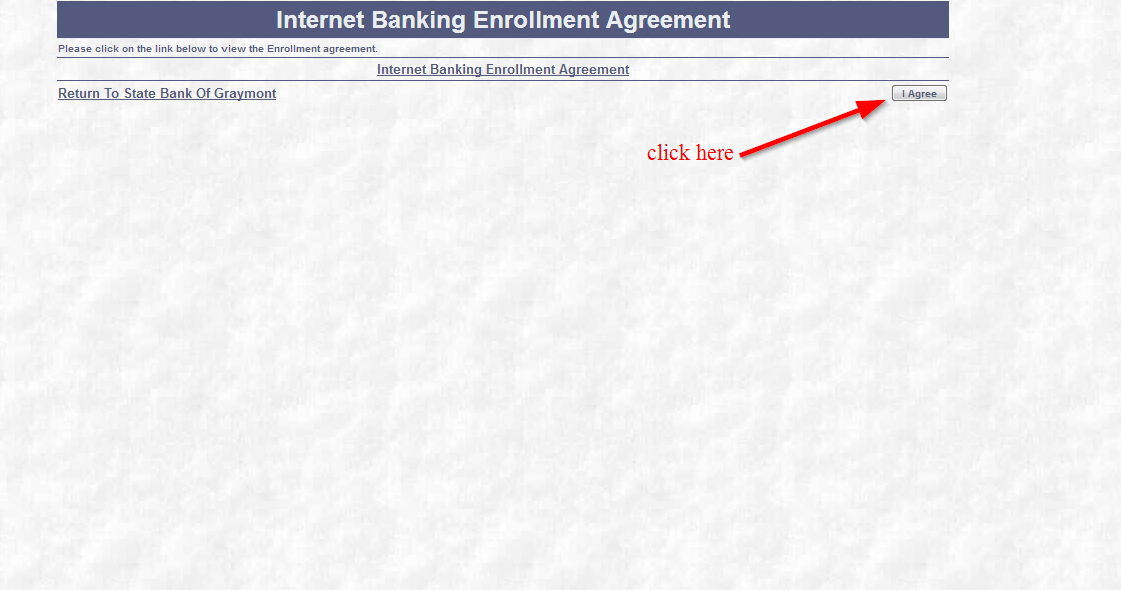 Step 4-Fill in the details that are needed in the page and then click the submit button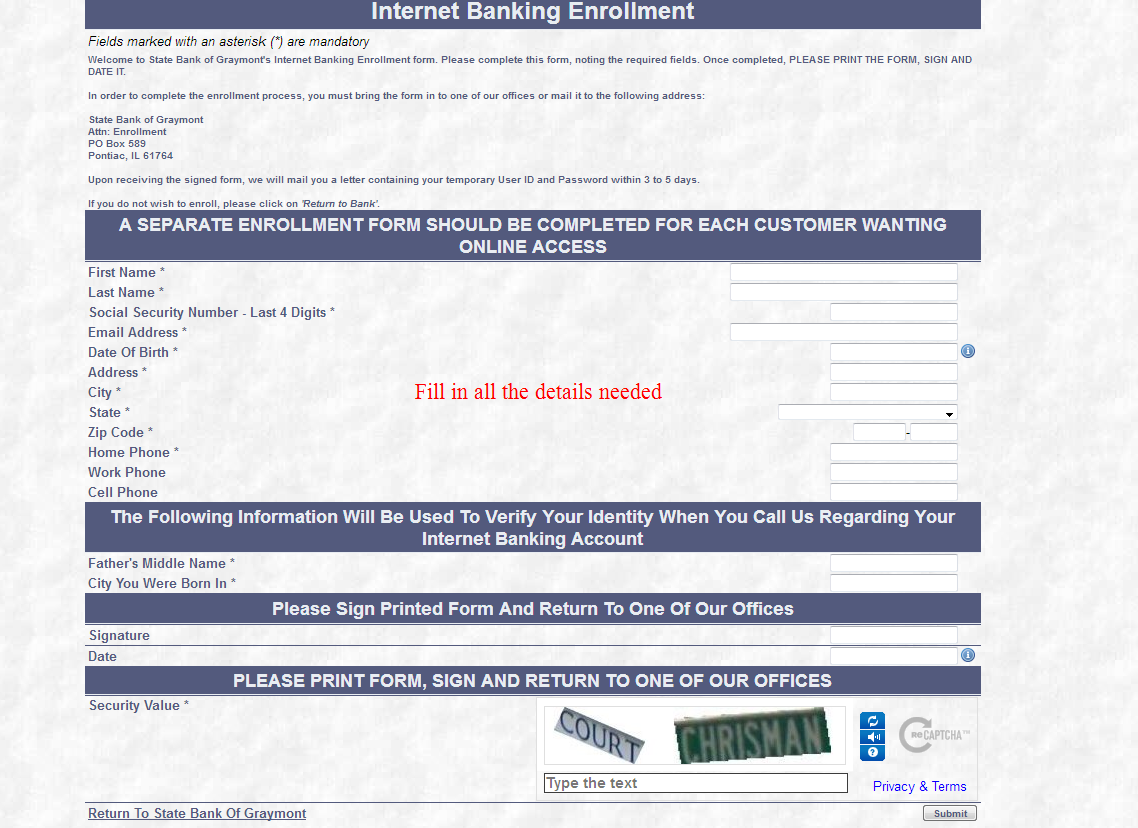 Manage your State Bank of Graymont Bank account online
Transfer funds
Check account balance
View your eStatement
Find the nearest ATM or branch
Download check images
---